A FAB-T Day For Raytheon
The U.S. Air Force has cleared its Milestone C decision briefing allowing Raytheon Company to start low-rate initial production of communications terminals for the Family of Advanced Beyond Line of Sight Terminal (FAB-T) program.

The Milestone C review marks the beginning of the production phase of the program. Raytheon will produce both airborne and ground terminal variants, deliver spares and provide training, installation and logistical support, under an exercised contract option of the previously awarded production program.
FAB-T is a highly secure satellite communications terminal that allows the President of the United States, senior military advisers and combatant commanders to receive and transmit voice, data, imagery and video across the world to support various military operations.
The terminals, which provide access to and command and control communication links to the Advanced Extremely High Frequency (AEHF) satellite communications system, will be manufactured at Raytheon's facility in Largo, Florida. Raytheon's Marlborough, Massachusetts, site will also provide support.
"Starting low-rate production is a significant achievement for the FAB-T program," said Scott Whatmough, vice president of Integrated Communications Systems for Raytheon's Space and Airborne Systems business.
"Our focus during production will remain on delivering an affordable, reliable and capable solution that meets the requirements of this critically important mission."
---
McMurdo Bumps Up Satellite-Based Search + Rescue Ecosystem
McMurdo is extending its world leading Search and Rescue Ecosystem with the launch of the SARBE CommLink at the Dubai Airshow. SARBE CommLink is a next-generation digital wireless intercom system that helps emergency response/rescue teams accelerate time-to-rescue with superior audio quality, long-distance communications range and unique programming capability.
With SARBE CommLink, the McMurdo SAR ecosystem, which has traditionally included distress beacons, satellite connectivity and mission control and rescue coordination systems, is now extended to include a military-grade communications solution as part of rescue operations. Rescue helicopters/aircraft, their crew and support teams can now use the next generation McMurdo communications tool in mission-critical applications across the globe including medevac, offshore transit, disaster recovery and SAR.
SARBE CommLink has been specifically designed for use in hazardous missions and environments. Rescue team members can maintain direct contact with remote support personnel, including hospital, law enforcement and other emergency staff, via SARBE CommLink's long-range communications, multi-group functionality and helmet-based design. This helps to streamline the entire rescue process, resulting in faster casualty analysis, expedited medical response and more lives saved.
SARBE CommLink adds mission aircraft solutions to McMurdo's unique ecosystem that encompasses distress beacons, satellite connectivity infrastructure, monitoring/positioning software and emergency response management solutions.
• Secure digital communications with clear audio quality, no loss VOX and Dual Band – VHF/UHF with option for direct communication via maritime VHF
• Multiple pre-programmed groups allows rapid simultaneous communication within operational teams
• Self-adapting, integrated, noise cancellation microphone improves audio clarity in the most challenging aircraft or operational environments, increasing efficiency of communication and the safety of response teams
• Built-in microphone allows SAR teams to communicate with on-scene personnel without having to remove helmets
• Fully ruggedized and certified submersible to IP68
• Integrated global positioning system and automatic identification system within the handset allows ground asset tracking
• Multiple operational modes – headset, walkie talkie, P2P
• Robust 10KM intercom range and long battery life, with automatic power adaption
• Remote keying of aircraft communications, aircraft VHF access extends speed and flexibility of operational communication
• Base station night vision goggles limit light impact where night vision technology is deployed
• Built-in AIS SART
"The launch of SARBE CommLink is a major milestone. Now, we can provide rescue operators—whether in the military or other government agencies—with an innovative communications tool that saves precious time and will be a core element of the actual rescue, one that is backed by over 70 years of SABRE brand military industry excellence," said Remi Julien, McMurdo Presiden.
McMurdo was recently selected to lead development of next generation search and rescue beacons by the European Commission.
Search and Rescue (SAR) Helicopter:
CommLink's pre-programmed groups, with a choice of operational modes and remote keying to leverage aircraft communication, ensures operational teams can have unparalleled flexibility and confidence in their communication options. The digital handset's range of up to 10km, with superior audio quality via the built in microphone, no loss VOX, Press To Talk (PTT) and noise cancellation features, ensures optimal communication for teams on hazardous air missions.
Fire-fighting / Mountain Helicopter
For wild fire ground teams, mountain rescue or medevac crews separated from their aircraft, CommLink maintains contact with support teams through a robust range, dual band, long battery life with automatic power adaption and fully submersible rugged construction. The integral personalised Automatic Identification System and Global Positioning System of the CommLink handset also ensures both individual location clarity and crew tracking in the most demanding environments.
Military Teams
For helicopter deployed military teams the CommLink's four, pre- programmed groups allows rapid simultaneous or selective communication. The remote radio keying feature allows access to the aircraft's VHF radio, greatly extending the speed and flexibility of operational communications. The secure digital wireless intercom's superior audio, flexibility and ease of use continues SARBE's reputation for highly robust solutions designed to support tri-force operations.
Airport Logistics
The CommLink wireless intercom offers greater audio quality and versatile connectivity via the full duplex and dual band features, including self-adapting noise cancelation and microphone that allows advanced situational awareness in high noise environments or pressurised logistical operations. These are the scenarios where clarity between load masters, pilot, ground teams and control tower can save time and, potentially, lives.
mcmurdogroup.com/
---
Final GPS IIF Satellite Arrives @ Cape Canaveral Air Force Station
The final U.S. Air Force GPS IIF in a block of 12 satellites was delivered to Cape Canaveral Air Force Station, Florida, from Boeing's manufacturing facility in El Segundo, California, October 8 via a C-17 Globemaster III.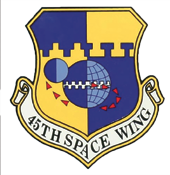 A crowd from the government and industry partnership, who will complete the satellite's final assembly, gathered on the Cape's 'Skid Strip' to watch the off-loading of the satellite they will prepare to launch aboard a United Launch Alliance rocket in 2016.
"This GPS IIF-12 satellite represents the end of a legacy, as it will be the last of the 61 GPS satellites processed here at CCAFS," said Brig. Gen. Wayne Monteith, 45th Space Wing commander. "This culminates an incredible 27-year legacy at our Area 59 Satellite Processing Facility. We are the Nation's premier gateway to space and are humbled to be a part of the team that provides GPS and its capabilities to the world."
Although there have been other models of GPS launched into space, the Airmen-led processing team at Area 59 is particularly proud to begin preparations to send the last IIF model satellite into orbit. They've been behind every launch of the series since the first GPS IIF launched here in May 2010.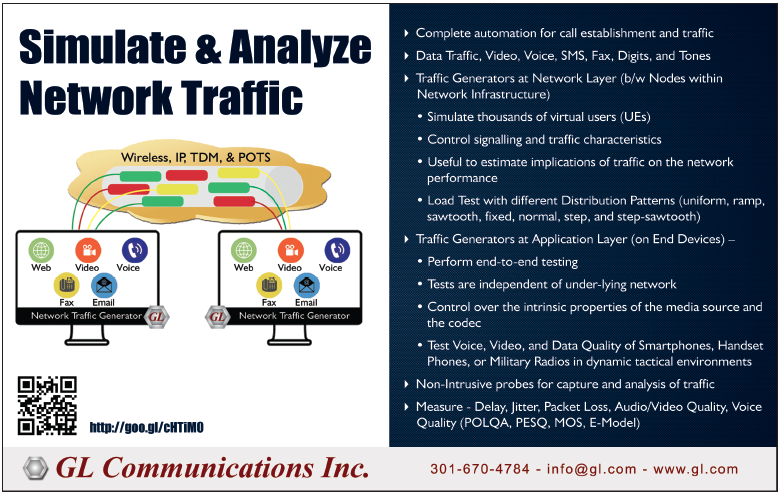 "Our combined team's objective is 100 percent mission success–each and every time." said Col. Eric Krystkowiak, 45th Launch Group commander. "My Airmen work, in partnership, with Boeing and the System Program Office at the Space and Missile Systems Center throughout the final stages of satellite processing prior to launch. From spacecraft containerization, shipment from California, the arrival at the Cape Canaveral Air Force Station Landing Strip, final checkouts, fueling and encapsulation, the team is laser focused on identifying and mitigating any issues that could potentially jeopardize mission success."
The Boeing-assembled GPS IIF 12 that arrived at the Cape will undergo a series of pre-launch preparations, checks and rehearsals. These included functional checkout of the spacecraft, compatibility testing, battery installation, fueling, mating to the payload adapter and obtaining a final flight weight.
Members of the quality assurance team range from young military officers to career enlisted troops to seasoned civilians.
"Mission Assurance at the launch base is executed with our 'triad' of professionals," said Krystkowiak. "Our mission assurance technicians are enlisted personnel with many years of experience in missile maintenance who are fully engaged and observe the contractor's work with the satellite. They bring their hands-on experience, strict technical compliance and discipline to the satellite processing realm.
"Beside them are our company grade officers and civilian engineers who bring their engineering rigor and innovative ideas into the process.
"Lastly are our Aerospace Corporation partners who provide invaluable experience and legacy system insight to the team with their continuity of satellite processing. Many of these members have been here at the Cape since GPS first launched in 1989 and achieved full operational capability in 1995."
A field program manager for the team interfaces with 45th SW leadership, the Air Force Space and Missile Center (SMC) and the contracted partners throughout the months in between the satellite's delivery and its launch.
The Evolved Expendable Launch vehicle is used to launch GPS satellites from CCAFS into nearly 11,000-mile circular orbits. While circling the earth, GPS satellites transmit extremely accurate timing data on multiple L-band frequencies.
Design life across the satellite blocks range from 7.5 to 12 years, but many are lasting more than 20 years, with the oldest vehicle turning 25 in November of 2015.
The GPS Master Control Station, operated by the 50th Space Wing's 2nd Space Operations Squadron at Schriever Air Force Base, Colorado, is responsible for monitoring and controlling the GPS as a 24-satellite system, consisting of six orbital planes, with a minimum of four satellites per plane.
There are currently 39 vehicles in the GPS constellation.
Story by Christine Cuttita, 5th Space Wing, U.S. Air Force
---
Foxcom DSA Is Launched
Foxcom, a Global Invacom Company, has launched their new division—Foxcom DSA (Defense, Security and Aeronautics).

Leveraging more than 20 years of RF-over-Fiber experience, Foxcom's new and innovative technology is designed to meet the most rugged and demanding needs of the military and aeronautics markets.
Foxcom DSA's new offering spans a wide range of applications, such as:
• Iridium & GPS Repeaters: This powerful solution enables users to stay connected to the world during an emergency while remaining indoors without requiring sky view to operate
• Military Radio Links: This versatile, strategic radio transportation system employs a standard antenna port on any HF/VHF/UHF radio to transmit radio signals to remote locations via fiber
• Timing and Reference Distribution: This system is an easy way to distribute timing signals from an accurate source, to various facilities using high performance, electrically-safe, fiber-optic media
Foxcom's capabilities, which cover 1 KHz to 18 GHz, have been deployed around the world on numerous military platforms, whether fixed applications or mobile, land-based, airborne or maritime.
Since its establishment in 1993, Foxcom has positioned itself as the supplier of choice for leading satellite operators, broadcasters and integrators around the globe by constantly meeting the demand for high performance, increased bandwidth and reliability.
www.foxcomdsa.com/
---