---
Cubic's Nuvotronics To Develop HAB To Support WGS-SP For The US Army
Cubic Corporation (NYSE:CUB) has announced Nuvotronics, which operates within the company's Cubic Mission and Performance Solutions (CMPS) business division, was awarded a contract worth approximately $5 million to develop a Wideband Global Satellite Surrogate Payload (WGS-SP) for the U.S. Army Combat Capabilities Development Command (CCDC) C5ISR Center and Space and Terrestrial Communications Directorate (S&TCD).

Nuvotronics will deliver a high-altitude balloon (HAB) payload solution to support WGS surrogate operations, intended to provide contingency communication support during "a day without SATCOM" scenarios.
Nuvotronics' HAB payload solution will support Ka-Band SATCOM for beyond line of sight (BLOS) communications between Division, Brigade, Battalion and Company echelons during electronic or kinetic attacks. During electronic or kinetic attack, SATCOM accessibility may be denied, which creates a need for the Army to have access to alternative capabilities that can effectively restore tactical communications and operate in denied environments.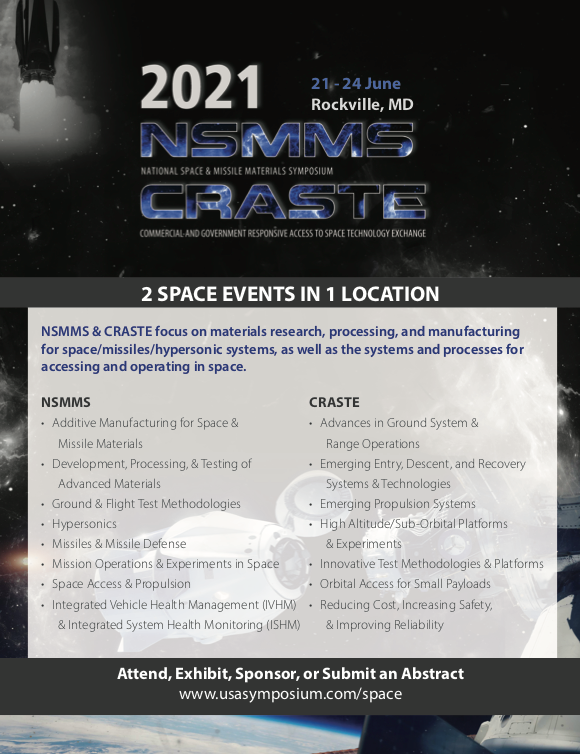 Nuvotronics' HAB surrogate payload solution will introduce key innovations based on proven technology and processes, including its unique and innovative additive manufacturing process called PolyStrata® which enables radio frequency component size reductions from 10x to 100x. PolyStrata also significantly improves radio frequency performance, which will allow Nuvotronics to meet more stringent requirements that would not otherwise be possible.
"Cubic has a long history of developing innovative solutions that address network availability and resiliency in challenged environments for our warfighters," said Mike Knowles, president of Cubic Mission and Performance Solutions. "With our award-winning Nuvotronics technology, we are able to provide a viable surrogate payload solution with a true size, weight and power (SWaP) advantage."
"We are very pleased to collaborate with the CCDC C5ISR Center and S&TCD to develop a solution that will provide transparent BLOS SATCOM access to existing WGS Ka-Band ground terminals within a region that has been denied access to on-orbit WGS resources," said Martin Amen, vice president and general manager of Cubic Nuvotronics.
The U.S. Army Combat Capabilities Development Command, known as DEVCOM, is the Army's technology leader and largest technology developer. DEVCOM ensures the dominance of Army capabilities by creating, integrating and delivering technology-enabled solutions to our Soldiers. The command provides the Army with an organic research and development capability. More than 13,700 Soldiers, civilian employees and direct contractors form this world-class team. As part of that team, there are more than 10,000 engineers and scientists, many of whom are the Army's leading experts in their fields. The fundamental characteristic of the DEVCOM workforce is the focus on the Soldier. DEVCOM is a major subordinate command of the U.S. Army Futures Command, which assesses and integrates the future operational environment, emerging threats, and technologies to develop and deliver concepts, requirements, future force designs and the delivery of modernization solutions.
---
Upcoming MilSat Symposium To Launch Into Next-Generation Space Defense — June 1 Thru 3
As space technology proliferates worldwide, the Department of Defense (DoD) has more choices regarding the rapid development and deployment of next-generation space defense technologies.

At the MilSat Symposium, attendees will hear from some of the most brilliant minds that are focused on addressing the technological, logistical and financial advances needed to create the next epoch of military space infrastructure. The MilSat Symposium will present…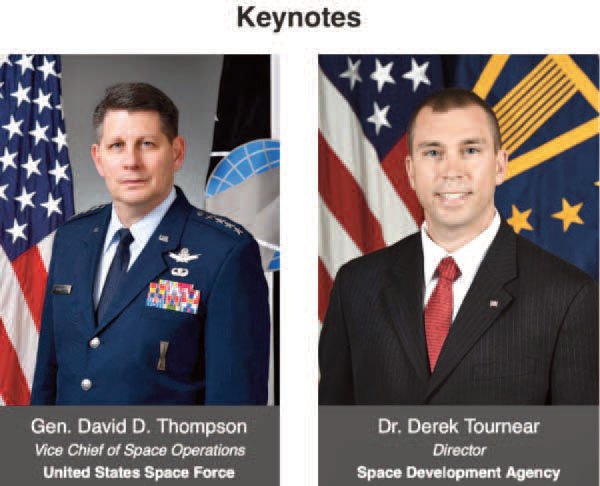 • Keynotes and presentations from leading military and civilian space leaders.
• Expert-led in-depth sessions.
• Live interaction including Q&A, one-to-one discussions, and direct attendee messaging.
• A thorough briefing on the state of national space defense.
The MilSat Symposium serves as a bridge between National Defense Space and Industry. As low cost space technology proliferates worldwide, DoD has more choices in the rapid development and deployment of next-generation space technologies. Space operations have a critical role in interconnecting the services and an increasing role in the defense of space assets.
The MilSat Symposium fosters discussion on these new and developing connections while addressing the technological, logistical and financial understandings that are required to build next-generation space defense.
2021.milsatshow.com
---
New Taurus SSPAs + BUCs Intro'd By Advantech Wireless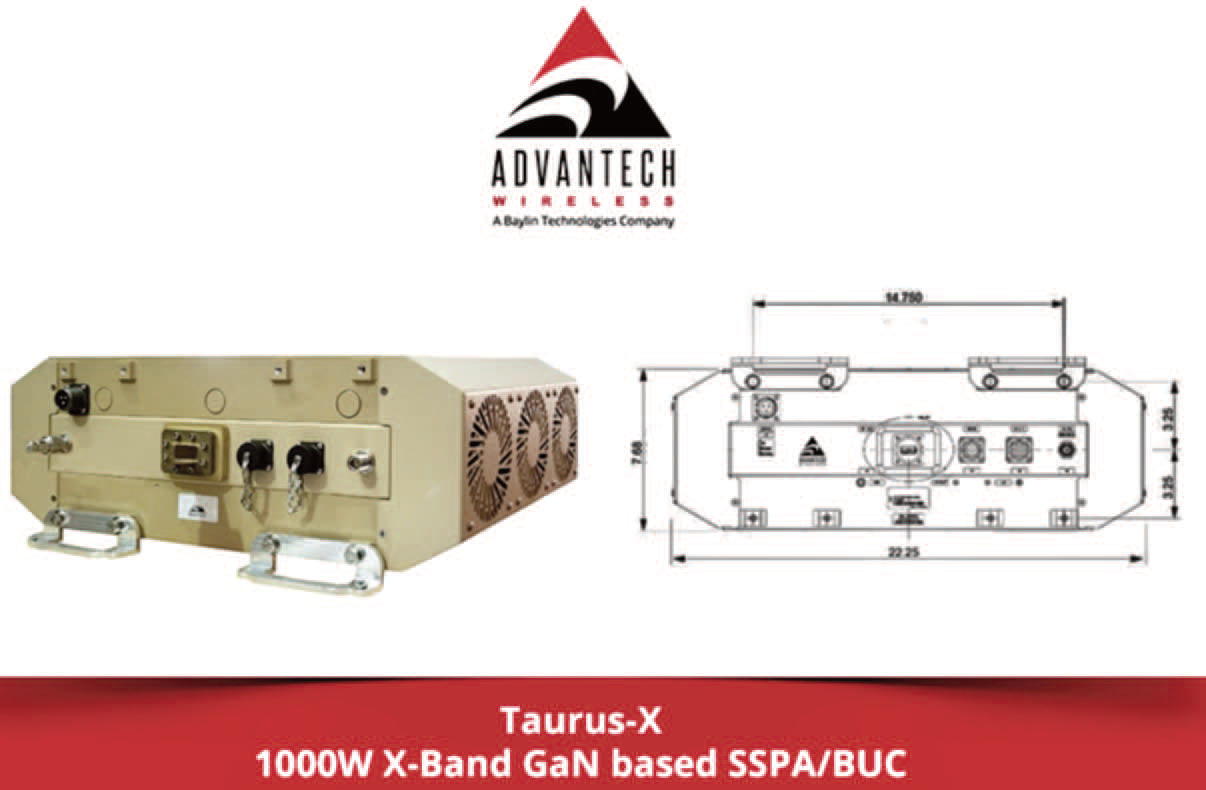 Advantech Wireless Technologies has released their new 800W and 1000W X-band Solid State Power Amplifiers and Block-Up Converters (SSPAs/BUCs) packaged in its compact Taurus outdoor enclosure.
Taurus-X is the perfect solution for MODs engaged in both new
terminal deployments and programs to modernize existing military SATCOM terminals.
Advantech has successfully achieved a 65% reduction in weight and 50% reduction in size as compared to earlier models, making Taurus-X the perfect choice for mobile terminals that must be efficient, compact in size and that must exhibit high resilience to shock and vibration.
---
NASA Contracts Spaceflight For The Agency's LLITED Mission
Spaceflight Inc., the global launch services provider, announced today it has been awarded a launch service contract for the integration and launch of NASA's LLITED mission, two 1.5U spacecraft. Spaceflight Inc. will transport the NASA Low-Latitude Ionosphere/Thermosphere Enhancements in Density (LLITED) cubesats to LEO on its Sherpa-LTC orbital transfer vehicle (OTV) at the end of the year aboard a SpaceX Falcon 9.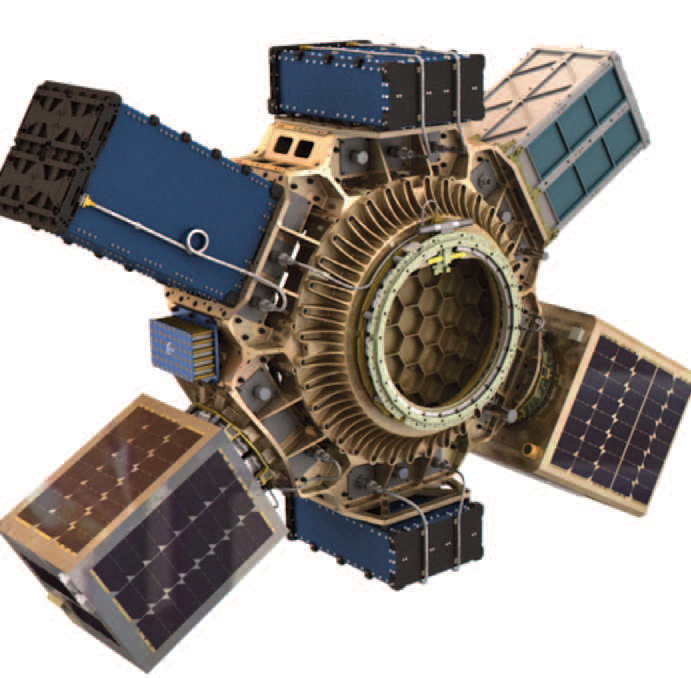 Sherpa-LTC orbital transfer vehicle (OTV)
For this mission, the Sherpa-LTC, which uses chemical propulsion from Benchmark Space Systems, will make its initial spacecraft deployments and then ignite and maneuver to another orbital destination to deploy the NASA cubesats.
The LLITED mission is a grant awarded to The Aerospace Corporation through NASA's Division of Heliophysics in the Science Mission Directorate and was selected for flight by the agency's cubesat Launch Initiative (CSLI). As a U.S. government direct procurement, Spaceflight is the prime contractor to NASA for the mission and the launch service is led by NASA's Kennedy Space Center Launch Services Program. The LLITED team includes scientists and engineers from The Aerospace Corporation, Embry-Riddle Aeronautical University, and University of New Hampshire.
Sherpa-LTC: "Go Fast"
"Spaceflight's full-service offering with our portfolio of Sherpa OTVs vehicles greatly increases the scientific opportunities for NASA, universities, and other organizations that require deployments to non-traditional orbital destinations," said Valerie Skarupa, director of government business development for Spaceflight Inc. "We've enjoyed a long relationship with NASA, launching nearly 20 spacecraft for the organization over the years, and are focused on helping them get their spacecraft exactly where they need to be on orbit. This opportunity is especially rewarding as the award recognized Spaceflight's experience with in-space transportation systems."
In January, Spaceflight successfully deployed 15 spacecraft from its first next-gen OTV (Sherpa-FX) on the record-breaking SpaceX Falcon 9 Transporter-1 launch. Spaceflight is preparing several Sherpas for launch with both electric and chemical propulsion for missions later this year along with many traditional rideshare and dedicated missions, for a total of approximately 10 launches in 2021.
The NASA cubesat project, named LLITED, will investigate the equatorial temperature and wind anomaly that occurs in the neutral atmosphere, and the equatorial ionization anomaly that occurs in the region containing charged particles.
"Aerospace's innovative cubesat mission will measure these two features simultaneously, a major new milestone for on-orbit satellite capability," said Dr. Rebecca Bishop, principal investigator for LLITED. "By observing this altitude region more closely, scientists will gain a greater understanding of the degree of change in atmosphere density, which in turn affects the amount of drag satellites encounter, as well as reentry rates. Because drag is dependent on atmosphere density, understanding regional changes in density can help predict an object's reentry time and path."
---
SpacePath Awarded New Contracts for Military + Commercial Uplink Applications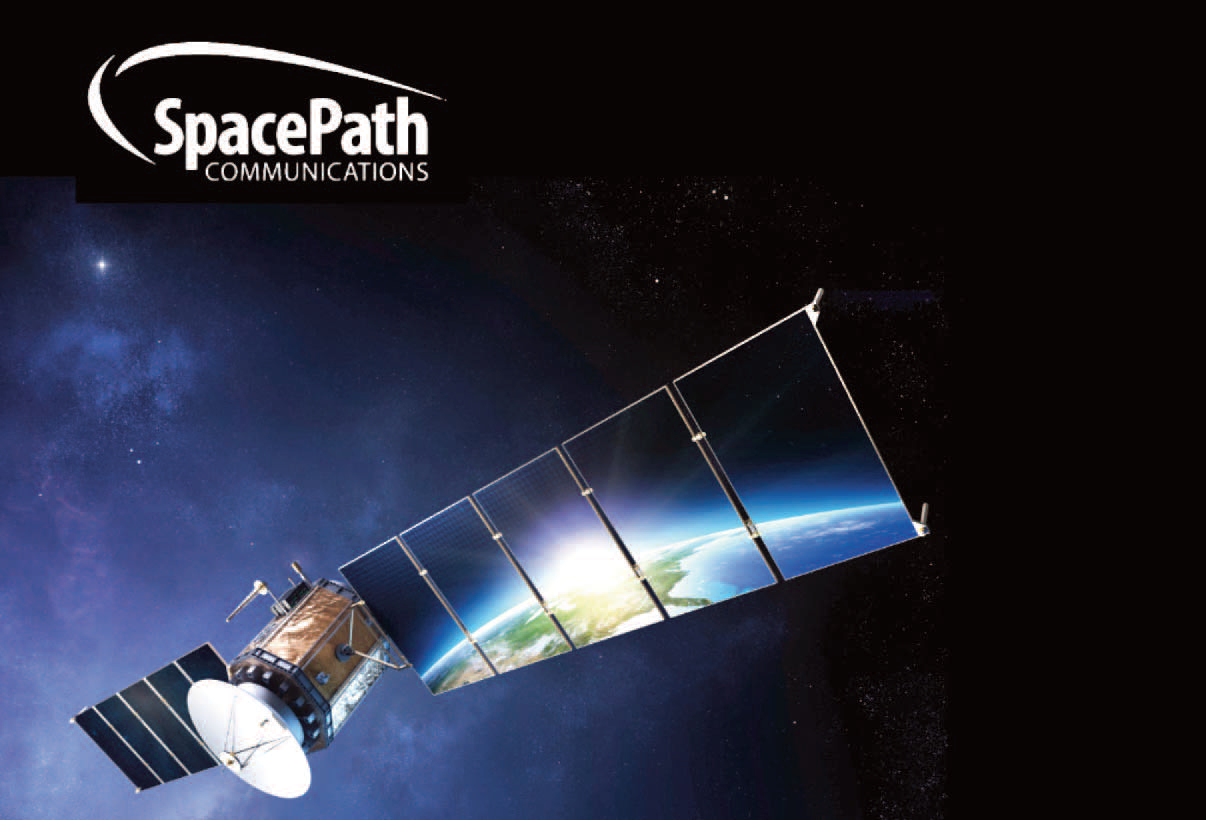 SpacePath Communications ('SpacePath') has been awarded a contract for their super-compact solid-state amplifiers by a major U.S. satellite equipment manufacturer.
SpacePath will supply Ku- and X-band compact form factor, high efficiency and proven performance solid-state power amplifiers (SSPA). At 4.45 kg for the 100W Ku-band unit, these lightweight SSPAs will be deployed for commercial and secure, military communications in smallsat uplink terminals.
SpacePath's high performance uplink amplifiers cover all mission-critical segments, including digital satellite newsgathering (DSNG), flyaway or truck-based systems, fixed-Earth stations and MILSATCOM.
Colin Bolton, Director of Business Development, SpacePath Communications, said, "We are delighted that our lightweight and compact solid-state amplifiers have been selected for these new applications. This latest order yet again underlines our proven credentials in advanced, uplink amplifier technology among the global telecommunications and SATCOM market."
---
KVH Issues Their TACNAV 3D TACNAV System
The TACNAV 3D tactical navigation system is now available from KVH Industries, Inc., (Nasdaq: KVHI) — TACNAV 3D comes with the P-1775 inertial measurement unit (IMU) featuring the company's new photonic integrated chip (PIC) technology.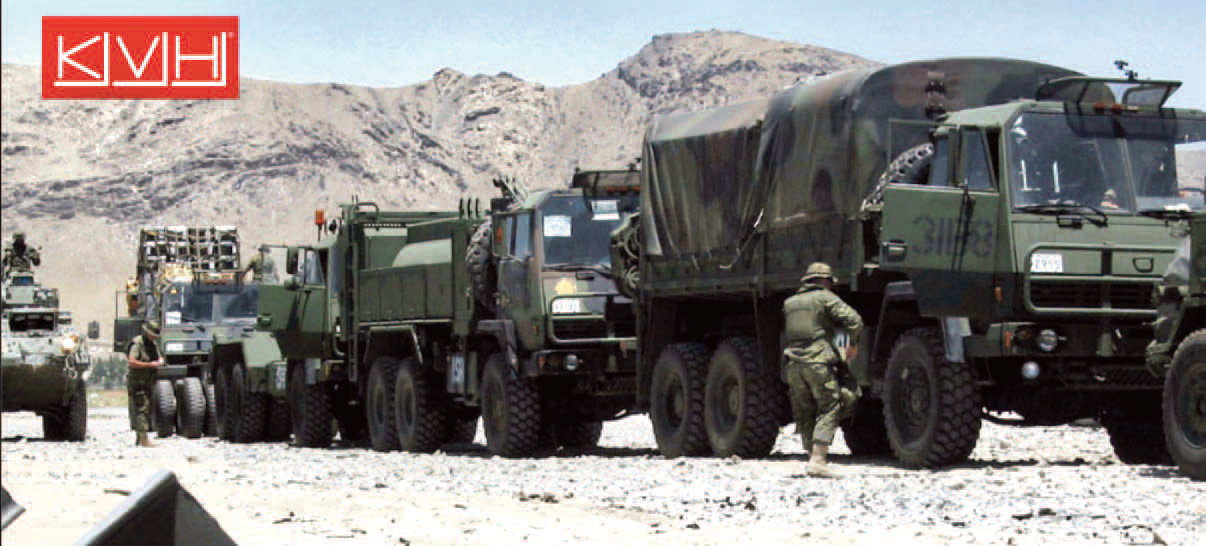 KVH has been developing and testing the PIC technology for more than three years and is continuing to roll the technology into existing product lines.
KVH's PIC technology features an integrated planar optical chip that replaces individual fiber optic components to simplify production while maintaining or improving accuracy and performance. KVH's IMUs with PIC technology are designed to deliver improved bias stability and 20 times higher accuracy than less expensive MEMS inertial measurement units. They also use modular designs for ease of integration and outstanding repeatability unit-to-unit.
The fiber optic gyro (FOG)-based TACNAV 3D tactical navigation system provides an A-PNT (assured positioning, navigation, and timing) solution with an embedded GNSS and optional chip-scale atomic clock (CSAC). TACNAV 3D's modular tactical design enables it to function as a standalone inertial navigation solution and as the core of an A-PNT-capable multi-functional battlefield management system.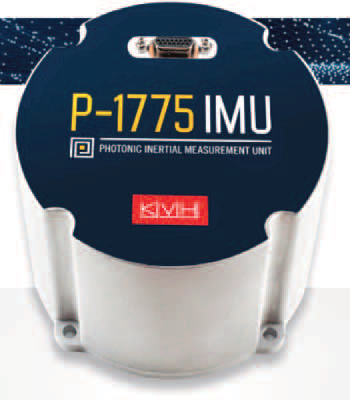 KVH's TACNAV solutions deliver critical, reliable performance in demanding environments for vehicles ranging from battle tanks and M-ATVs, to armored vehicles, reconnaissance, and combat support vehicles.
TACNAV systems are currently in use by the U.S. Army and Marine Corps, as well as many allied customers including Australia, Botswana, Brazil, Canada, Egypt, France, Germany, Great Britain, Italy, Malaysia, New Zealand, Poland, Romania, Saudi Arabia, Singapore, South Korea, Spain, Sweden, Switzerland, Taiwan, and Turkey.
"We are pleased to incorporate our newest technology into the TACNAV 3D," said Dan Conway, EVP of KVH's inertial navigation group. "We are committed to ensuring that this battle-proven system provides the precise navigation that is vital to mission success and addresses the military demand for assured positioning, navigation, and timing (A-PNT) solutions."
---
Septentrio's First OSNMA Encrypted GNSS Satellite Signal Offers Protection From Spoofing
Septentrio's receiver has successfully authenticated navigation data of the first OSNMA encrypted GNSS satellite signal. Septentrio is a provider of high-precision GNSS positioning solutions.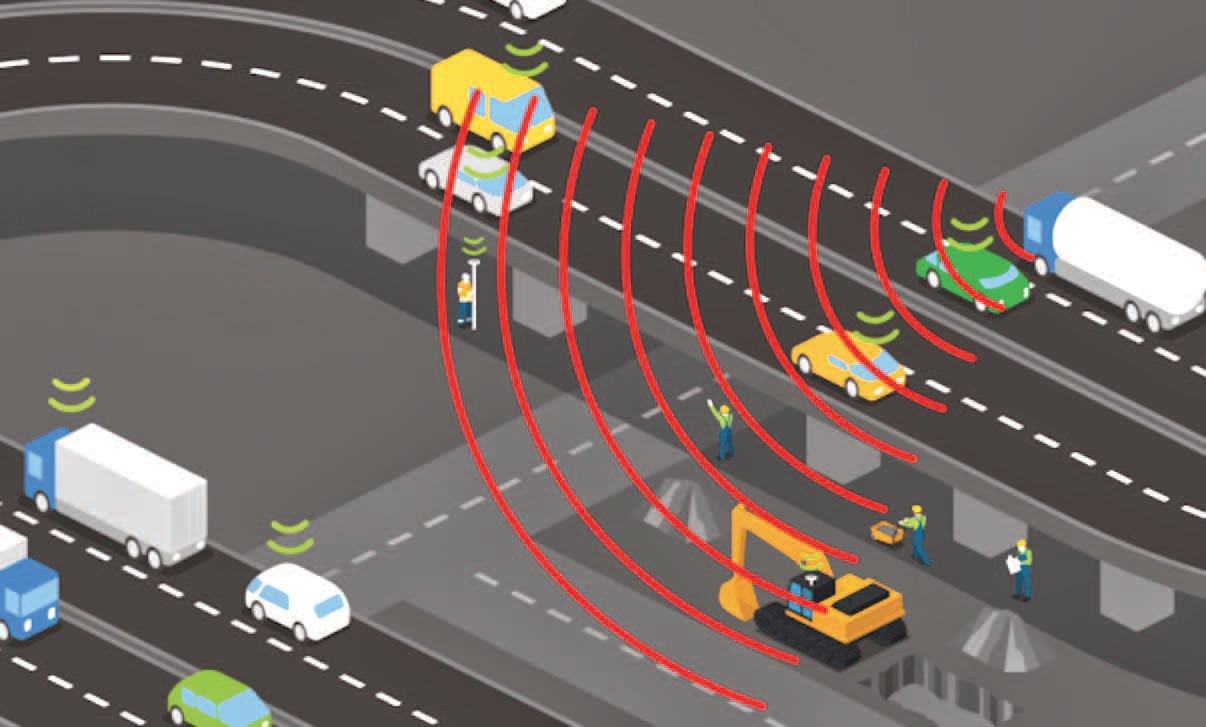 OSNMA (Open Service Navigation Message Authentication) offers end-to-end authentication on a civilian signal, protecting receivers from spoofing attacks. OSNMA is being pioneered by the Galileo Program, with Septentrio providing a testbed for this technology from the end-user point of view. The anti-spoofing capabilities of OSNMA will complement Septentrio's already best-in-class anti-jamming technology AIM+, and further strengthen the overall security of Septentrio GNSS receivers.
"The authentication of the Galileo signal using the OSNMA technology is yet another 'first' that we are pleased to share with our close partner ESA," commented Bruno Bougard, R&D Director at Septentrio. "Septentrio is proud and thankful to be able to contribute to the realization of one of Galileo's key differentiators. "
"Septentrio is committed to providing highly accurate and secure positioning and timing solutions to industrial applications and critical infrastructure. This is another example where Septentrio demonstrates its leadership in end-to-end GNSS receiver security with its breakthrough anti-jamming and anti-spoofing technology," said François Freulon, Head of Product Management at Septentrio. "Thanks to our future proof products, we will be rolling out OSNMA in our portfolio as soon as it is available. This will further enhance the security of our receivers ensuring robust, trustworthy and reliable operation even in the most challenging environments."
---