Paradigm Communication Systems
By Ulf Sandberg, Managing Director
There were several successes for Paradigm during 2018, and they included:

MANTA Launch and Partnership with Kymeta
Paradigm launched the MANTA in October of 2018, a high throughput versatile satellite terminal designed to cater for both tactical deployment and SATCOM-On-The-Move (SOTM) operations.
Paradigm's integration of technology increases the capabilities of the Kymeta™ mTenna™ antenna by including the PIM® (Paradigm Interface Module) terminal controller. The addition of the well-fielded and proven PIM provides enhanced features and user experience; together with a fully weatherized and ruggedized self-pointing satellite terminal solution supplied in just one single IATA case.
Just add power for quick and accurate tool-free deployment either in a static situation or by quickly attaching it to roof bars for comms-on-the-move operation. The handheld remote offers additional control from either within the vehicle or at a distance from the terminal. The MANTA offers up tremendous potential for the mobile, rapid deployment requirements of first responder, military and government customers. Initial roll-outs are already taking place at the end of 2018.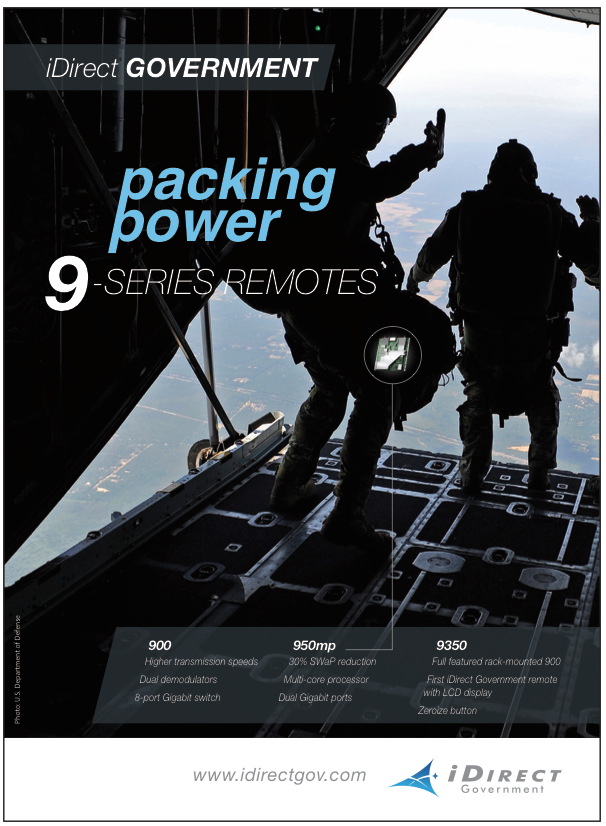 The New HORNET Terminal
Released in Q4, Paradigm's new HORNET flyaway terminal is a single case, lightweight, modular solution operational on Ka-, Mil-Ka, Ku- and X-Band frequencies.
The HORNET has been designed to provide a completely flexible, high throughput terminal, with modules that are changeable in the field. The antenna is comprised of segmented carbon-fiber and available in 60, 80 or 100 cm., all deploying quickly and accurately without the need for tools, together with the requisite RF feeds.
The 'in-the-field' change-out feature allows the operator to quickly transition between X-, Ku-, Ka- and Mil-Ka-Bands. The system is modem agnostic and supports all high performance modems. The terminal integrates the PIM. This means that pointing the antenna is a fast and simple operation using the audio cues and a visual cross-hair target of LEDs. The PIM also integrates adjustable legs to provide a low and wide operational footprint to maintain stability.
The HORNET is extremely rugged and weatherproof with low power consumption. It will pack down into a single case or backpack which are IATA compliant for easy transportation/ Meeting requirements for flexibility, rapid deployment and portability, the HORNET is an ideal solution for first responders, government and military users.
Global Demand for SWARM
Paradigm's SWARM continued to meet demand from all over the world during 2018 for a rugged, high speed, hand-carry, SATCOM solution. Its consistent track record of reliability and high data throughput has seen take-up spread across five continents with field implementations across a wide range of military and commercial customers.
The SWARM achieves twice the efficiency of similar hand-carry solutions and provides BGAN-like simplicity with high data rate capability. It is now configurable for Ka-, Mil-Ka, Ku- and X-Band frequencies and is operational on a multitude of satellite constellations. The modem integrated in the PIM is interchangeable and all major modems are now supported. This commercial agility coupled with its field-proven reputation and ultra-portability will ensure that demand for this unique terminal is set to grow and grow.
SWARM Deployment by the RAF
Operating on Inmarsat's Global Xpress network, Paradigm's SWARM provided key support to the UK's Royal Air Force (RAF) for two major events during 2018.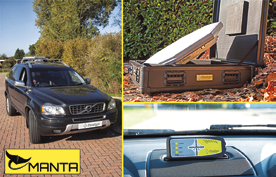 The first was in July to provide seamless connectivity for the RAF100 Flypast over Buckingham Palace, London. This high-profile event was staged by the RAF to celebrate 100 years of the service and involved 100 aircraft that represented the past 100 years, all flying through the skies of London. The small but powerful SWARM terminal ensured that the media feed could rely on constant communications throughout the day in the face of high demand from the public on the terrestrial 4G network.
Following the event, Squadron Leader Gordon Henderson remarked on the "outstanding level of service from the lightweight and easily operated SWARM terminal. By providing the Air Command Media team with access to Inmarsat's Global Xpress connectivity, they were able to continue uploading videos from the parade even as the 4G network in London begun to struggle."
The RAF's comms team were so impressed with the SWARM's performance and ease of use that the unit was quickly adopted for their major centenary event in September, the Himalayan Venture 18 (HV18). This expedition united 75 members of the wider RAF family in a pioneering expedition to the Rolwaling and Khumbu regions of the Nepalese Himalayan range.
The high-speed SWARM satellite terminal provided invaluable support for the expedition. It was easily carried in a backpack and could be setup and operational in less than five minutes. The Alpine Team used the system every day. Its performance was completely unaffected by the heavy monsoon rains, by snow, and by sub-zero temperatures nearing -20°.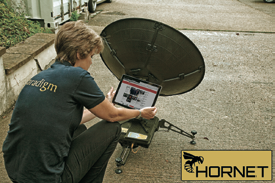 Using the SWARM was so straightforward that, as the expedition progressed, training other team members to setup and point it was quick and simple. Once pointed, the PIM's commissioning feature meant that any of the team members could simply power it back up and be automatically back on the network, calling family and friends back home and updating their own social media feeds.
The near-instant connectivity meant that Command & Control requirements were more straightforward, with all teams able to maintain regular contact with the expedition leader and embassy staff.
The media coverage throughout the expedition was exceptional and maintained high levels of exposure for the expedition's sponsors. The teams provided daily social media updates, posting high resolution photos and video. When the satphones were unable to connect, the SWARM provided the WiFii necessary for daily calls between teams and back home, to family and friends. As RAF Squadron Leader Gordon Henderson said, "using the SWARM was like having the equivalent of a home WiFi system... while living at 5,200 meters".
The teams' first-hand accounts of SWARM's ease-of-use and high-throughput in such challenging conditions are clear demonstrations of how this remarkable little terminal can make all the difference to mobile users needing reliable communications in areas where terrestrial options are either unavailable or unreliable.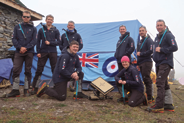 2019 Plans and Ops
Initial reactions to the MANTA and the HORNET terminals have been overwhelmingly positive and Paradigm expects to see some exciting opportunities with both solutions during 2019. Global deployment for the SWARM in all its form factors is set to continue across all sectors.
Additional feature sets for all three terminals will continue to be released by Paradigm and the company is working closely with partners and key customers to deliver enhancements and developments to the terminals to suit specific requirements.
The partnership between Paradigm and Kymeta to release the MANTA marks a strong collaboration between two of the most innovative players in the mobile satellite communications market. Paradigm is looking forward to the creation of more superior solutions for this fast-moving SATCOM sector and revolutionizing the SATCOMS-On-The-Move (SOTM) market.
2019 will see Paradigm continue to simplify satellite communication and increase its efficiency which, in turn, keeps costs down. With new satellites continuously being designed to deliver high data content worldwide, the assembly and operation of the terminals has to be achievable by the non-technical user.
When reliable satellite communication can be achieved over and over again because the setup and pointing process is foolproof, then a better experience is delivered to customers. The future of the industry is seamless mobility using smaller terminals with simple setups.
Over the course of 2019, Paradigm will release even more products that seriously simplify SATCOM, thereby ensuring that global communication via satellite will remain a viable option for any user.
www.paracomm.co.uk
---
Spectra Group (UK) Ltd.
By Simon Davies, Chief Executive Officer / Managing Director

With Spectra SlingShot's versatility and interoperability, the availability of Beyond Line of Sight (BLOS) communication for all standard U/VHF communication system users is now a viable reality.
Beyond Line of Sight (BLOS) communications have traditionally been a complex requirement when operating without recourse to conventional fixed infrastructure or satellite communications systems.
In today's technologically advanced world, where ease of communications is often taken for granted, many may question why this should be such a challenging concept, or even an essential requirement. Nevertheless, many scenarios still remain where independent access to BLOS communications is not just a convenience — it's a crucial, life-saving necessity.
Take, for example, the devastating effect of natural disasters or terrorist attacks on conventional, land-based communications systems. Emergency or disaster-relief organizations deploying to provide support and assistance following such events will have an immediate requirement for reliable, long-range communications in order to carry out their role to best effect. Or an emergency, non-combatant evacuation operation using multiple force employment.
Hungarian Special Forces equipped with a SlingShot manpack system. Image courtesy of: https://honvedelem.hu/
Early-entry forces deployed by air may be required to mission plan and communicate using their tactical radio systems while airborne, while a naval contingent stationed offshore will need to join the operational net to communicate with the early entry force.
Both teams use tactical radios and, despite being potentially hundreds of kilometers apart, will require secure voice and data capability.
On landing, ground troops conducting the evacuation to the waiting naval ship will, using tactical VHF radios alone, need to communicate with both the air and naval platforms throughout the operation. Additionally, the national HQ in the home base will need to maintain a listening watch.
The challenge is how to maintain secure BLOS voice and data communications on tactical UHF and VHF radios throughout the operations taking place in these scenarios.
SlingShot is designed for precisely such challenges. With easily implemented SlingShot-enabled UHF or VHF radios in each node, and the provision of a bespoke, multi-headed, satellite beam covering the entire area of interest, interoperability becomes possible without the need for further re-equipping or training.
These scenarios clearly illustrate where safety or mission-critical BLOS communications can be essential; where lack of infrastructure could significantly impair command and control, situational awareness and passage of critical information when most needed.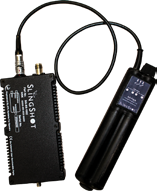 These are the operating environments within which many disaster relief, security or military agencies operate, and it is just such agencies that are reaping the benefits of Spectra's revolutionary SlingShot communications system.
BLOS Voice and Data Communications on the Move
Conceived and designed to meet demanding Special Forces requirements, Spectra's SlingShot is a unique, low SWaP system that enables UHF and VHF tactical radios to extend into the realm of BLOS Communications-On-The-Move (COTM) using Inmarsat's commercial satellite network via L-TAC (L-band Tactical Satellite).
With its discrete, lightweight omnidirectional antennas, optimized to be man-portable, or easily fitted to vehicle, maritime and aviation platforms, SlingShot allows a tactical net to be broadcast over thousands of kilometers to meet a wide range of tactical and operational network configurations. In addition to voice, SlingShot provides a data capability to support wide-ranging mission-critical applications, such as artillery fire missions, GPS tracking and biometric analysis, to name a few. With reduced cost compared to traditional TACSAT, increased channel availability and virtually no increase in the training burden, SlingShot is rapidly redefining tactical communications capabilities.
Multi-Agency Interoperability
When, for whatever reason, fixed infrastructure communications are unavailable, SlingShot has a proven record of providing a reliable and easily implemented communications network for multiple agencies worldwide.
Following emergency or natural disaster, SlingShot enables reliable communications during that critical immediate deployment and operating time-period for disaster relief agencies. Organizations operating within this environment understand that flow of information is essential and is likely to require dialogue between multiple international agencies at multiple levels.
SlingShot offers the key defining capability of providing a collaborative network for interoperability; permitting seamless inter-agency communications between individuals or organizations likely to be using nationally distinct communications equipment.
SlingShot is able to provide this unique capability of organizational interoperability to disaster-relief agencies, customs and border patrol, anti-narcotics, maritime patrol, homeland security, National Guard, intelligence communities, police, and emergency responders.
Ease of Use
SlingShot provides critical voice; when the user transmits, a channel is automatically provided to instantaneously transfer the message to an all-informed network. This is the significant difference between SlingShot and other range-extension systems that provide either an on-demand channel, where a channel is provided only if available, or Voice over IP (VoIP)/Radio Over IP (RoIP), where there is no guarantee of the IP network providing a circuit when needed, therefore giving no guarantee that the message will get through.
As a small, external appliqué connecting directly to the users' existing radio, SlingShot demands minimal training and reduces the cognitive burden on the operator. It can be powered from any 12 to 230v power source, using the users' existing power system or a host of any secondary power sources.
Global Sales Success
Spectra Group (UK) Ltd is an internationally renowned specialist provider of secure voice, data and satellite communications systems, specifically optimized for use in remote and challenging environments. The company is a world-leading solutions provider of high-grade information security and communication capabilities, with more than 15 years of experience in delivering solutions for governments around the globe, elite militaries, special forces and private enterprises of all sizes.
Launched in 2013, over 3,000 SlingShot systems are now in operation world-wide. The system is used by 18 different organizations, including several NATO countries.
Spectra continues to expand its SlingShot business with more than 600 systems having been ordered across four continents during the last 12 months. Recent world-wide exhibits at Africa Endeavour (Cape Verde), Land Forces (Australia), DVD (UK), Global SOF (Spain), AUSA (USA) and the Africa Security Symposium (Senegal) have been met with considerable international interest, further endorsing Spectra's dominant position in the Tactical SATCOM marketplace. Globally, SlingShot is rapidly becoming the system of choice for tactical radio users needing increased range, flexibility and interoperability.
In Oct 2018, following contract successes in North America, particularly with their game-changing SlingShot system, Spectra Group (UK) Ltd established new offices in Fairfax County, Virginia, with Spectra Group (US) Inc.
Spectra Group's permanent presence in the USA enables the company to guarantee closer product support to their existing partners in North America, as well as dedicated product and service support directly to the end-user.
Spectra Group are now looking to expand their already substantial international sales into new sectors not currently covered by their existing U.S. partners; a significant development as, globally, the USA offers the largest Defense, Emergency Response and Homeland Security market.
As a dynamic, agile, security accredited organisation, Spectra can leverage their international delivery experience to also provide Cyber Advisory and secure Hosted and Managed Solutions on time, to spec and on budget, ensuring compliance with industry standards and best practices.
spectra-group.co.uk
---
Walton De-Ice
By David Walton, Vice President
2018 has been an exciting year for Walton De-Ice, (W.B. Walton Enterprises, Inc.) as the company approaches 40 years of satellite industry experience helping to protect SATCOMS terminals, gateways and teleports from the effects of weather.
The company's main focus in C4ISR infrastructure has been keeping Earth station antennas snow and ice-free with our Plenum Hot-Air De-Ice systems, and our more recent invention, the energy-saving Ice Quake.
From our original hot air (Plenum) design which mounts behind antennas from 3.7 to 32 meters, to our Snow Shield, Rain Quake, and Ice Quake Walton De-Ice systems for 0.6 to 6.3-meter antennas, the company delivers the most innovative and effective solutions to help protect critical satellite networks from degradation and outages due to weather.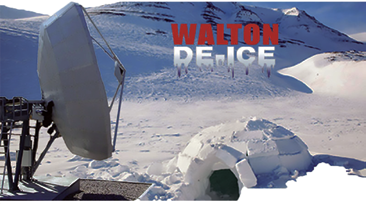 In recent years, our solutions have contributed to U.S. DoD programs that have included SNAP terminals, the Modernization of Enterprise Terminals (MET) and the U.S. Army's WIN-T (Warfighter Information Network Tactical). This year, new ultra-portable solutions were introduced to protect MILSATCOM and COTS micro-VSATs, LEO, MEO, GEO SATCOM terminals and transportable terminals from the effects of wind, sandstorms, heat, ice, snow and debris, and similar hostile environmental effects. Featuring exciting and new capabilities ensures cost-savings for customers as well as resiliency-boosters for tactical satellite networks.
Ka-Band Market Leadership and Growth
Market demand from continued HTS and mobility growth has greatly benefited our business from satellite operators, service providers and integrators this past year as they have invested in new Ka-band ground infrastructure. We continued to expand Ka-band commercial leadership in the De-Icing field, with many hundreds of Ka-band large antenna systems now successfully deployed.
For Earth station antennas from 3.7 to as large as 32 meters, the Walton Plenum Hot Air De-Icing systems maximizes pointing accuracy that is so critical for protecting Ka-Band systems. Unlike competing anti-icing solutions such as electric pad systems that can cause reflector distortion, Walton Hot Air De-Ice systems heat the entire antenna reflector uniformly, which minimizes reflector distortion that can cause signal problems at the Ku- and Ka-bands
Walton systems also uniquely offer maximum flexibility with electric, natural gas and liquid propane gas heater options. Infrared testing of optimal antenna heating distribution offers precision performance validation for the most demanding Ka-band customer applications
Also for Ka-band where antenna wetting alone can add significant degradation to link performance, not to mention the effects of any water in the feed bore sight, Walton's Rain Quake antenna covers help Ka-band (HTS) terminals squeeze even more bandwidth and bits out of links during rain events.
C-/Ku-Band De-Icing
Walton teleport customers with C- and Ku-band traditional services continued to leverage the company's new automation and control features, along with the Ice Quake system, a super-low energy consumption solution for shedding snow off antennas from 0.6 to 6.3 meters in size. The Ice Quake can deliver up to 100x energy-savings when compared to traditional anti-icing solutions, which is why it has been adopted in teleports, and cable and broadcast facilities.
Unleashing New Possibilities: Portable Weather Protection
In recent years, customers in locations such as the Middle East and Africa who experience the damaging effects of sandstorms, asked us for new ways to help protect antenna terminals. LEO/MEO developers asked for other solutions, as they looked for more cost-effective ways to protect terminals from other harsh conditions.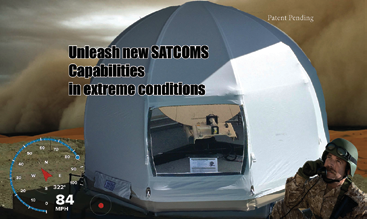 Walton De-Ice delivered several customer-specific integrations for these field requirements, for civil and
defense applications.
Customers told the company they needed a solution to keep certain types of antennas operating in extreme and harsh environments, as traditional antenna radomes are not built for transportable operations.
Many of today's military and first-responders deploy their systems in locales where harsh elements demand radome-like protection. Enter the world's first portable satellite earth station antenna radome, the Walton Portable Radome.
The Walton Portable Radome (Patent Pending) unleashes an entirely new set of possibilities for operating Satellite Transportable Terminals (STT) and micro-VSATs in extreme and mobile conditions to support military requirements for high capacity data, voice and video capabilities worldwide. This product provides a uniquely deployable weather protection solution for applications, such as military vehicular mount terminals, Comms-On-The-Pause (COTP) or Comms-On-The-Halt (COTH) units, VSATs, transportable uplinks, as well as enterprise terminals for LEO/MEO gateways.
This lightweight, rapidly deployable radome protects VSAT and transportable antennas from rain, snow, ice, wind, sand, debris and heat. Whether the mission demands staying on-air in an 85 mile-per-hour (136 kph) windstorm, a sandstorm, a blizzard, hail, or torrential rains — the Portable Radome helps make satellite networks more survivable and deployable into extreme or harsh environments. The Walton Portable Radome (available for C-, Ku-, X-, or Ka-band) also enables operators to realize significant cost saving versus conventional radomes for military or civilian networks.
Operational in constant wind load, the self-supporting structure requires no continuous power, unlike Inflatable SATCOM Antennas (ISA) antenna covers. It quickly assembles in less than an hour and requires no tools — unlike conventional radomes that can require two days and a crane to install, depending on specifications.
The flyaway lightweight (2.13x1.68 meters / 44.45 kg.) model is airline baggage checkable. And yet, for all these benefits, it can also support permanent site requirements. The Walton Portable Radome employs rugged, RF-passing, and hydrophobic antenna cover materials. Field-testing has shown a minimal G/T decrease at Ka-band when the Portable Radome covers a small antenna, such the Ka-band terminal type used in France by the Ministry of Defense.
The Walton Portable Radome offers cost-savings because, instead of having to procure more expensive ruggedized antenna structures, a lower-cost COTS antenna can be protected with the radome. This can enable allowing more terminal procurement spend on cyber hardening electronics or other investments. Additionally, in extremely hot climates, an efficient forced air/HVAC system can be added to protect equipment temperatures underneath the Radome and prevent equipment damage.
LEO/MEO/GEO Gateways
The Portable Radome can also be used for fixed site ground networks. For LEO/MEO/GEO constellation infrastructure, it can deliver gateway site cost-savings and other advantages compared to traditional radomes.
Looking Ahead
After beta testing multiple designs and customer-specific requirements and trade-offs, the company unveiled the baseline design in Q2 of this year to great response and interest from traditional and new customers.
Walton De-Ice continued to tailor the Portable Radome product features based on further user input and testing over several months and decided to focus initially on serving the needs of specific growth segments of the market.
Looking forward to 2019, the company is excited about the various opportunities at-hand to work with existing and new industry partners, operators and integrators in delivering the benefits of the firm's latest technology into LEO/MEO/GEO infrastructure, DoD programs, Earth station systems, and transportable networks.
www.de-ice.com
David Walton is Vice President of Walton De-Ice (W.B. Walton Enterprises, Inc.), where he is responsible for the Snow Shield, Ice Quake products and new product development. He has over 37 years of satellite industry experience in the design, manufacture, and deployment of earth station technology, and holds several patents for his inventions in this field. He can be contacted at: david@de-ice.com, or visit .
---
Wavestream
By Joe Shilgalis, Vice President of Sales

With nearly 40,000 systems shipped to commercial, government and defense customers over the past 15 years, Wavestream has earned a reputation across the satcom industry for the innovative design, high quality, reliability and performance of its Solid State Power Amplifiers (SSPAs), Block Upconverters (BUCs), Block Down Converters and Transceivers.
In 2018, Wavestream experienced rapid growth and product expansion, fueled by new technologies that address the demands of the in-flight connectivity and gateway markets. In parallel, the company continued to upgrade and enhance its industry-leading Ka-band SSPA amplifiers for mission-critical satellite communication systems for military applications.
Supporting New IFC Trends
In-Flight Connectivity (IFC) is a burgeoning market with an almost insatiable demand for bandwidth, driven mainly by the explosive growth of WiFi service in commercial and business aviation.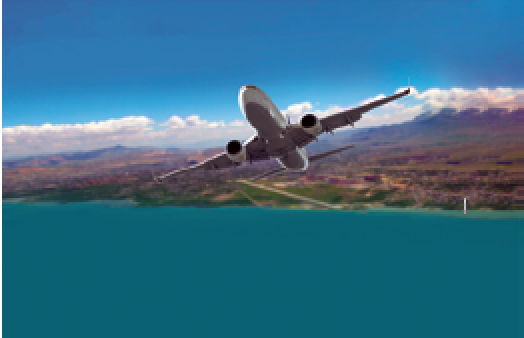 A key trend is the transition from Ku- to Ka-band, which is becoming more prevalent as more Ka-band space capacity becomes available for IFC applications. In addition, the launch of LEO/MEO constellations is seen as a new opportunity to meet the increased demand for higher speed services across commercial, business and military aviation applications. Wavestream remains the leading SSPA supplier in the dynamic IFC market, offering a portfolio of BUC amplifiers for Ku and Ka bands.
These field-proven products have been integrated and operating within IFC systems since 2010, and are currently flying on B737, B757, B767, A320, and A321 commercial aircraft, as well as Embraer, Bombardier and Gulfstream business jets. Attesting to the robustness and stringent quality testing of our products, Wavestream BUC amplifiers are line-fit certified for Boeing, Airbus and other leading aircraft manufacturers.
In addition to the commercial IFC market, Wavestream has been supplying Ku- and Ka- solutions for military and VIP aircraft for more than eight years. Its BUC amplifiers have been installed on C-17, C-130 and U.S. DoD special reconnaissance aircraft for various military agencies.
During 2018, the company fortified its leadership position in the IFC market through the significant expansion of its cooperation with a global leader of IFC and entertainment services. This deployment, exceeding 2,500 units, recently moved Wavestream's installed base beyond 4,000 units across Ka- and Ku- frequency bands.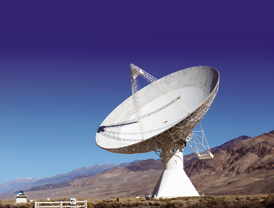 Supporting more than 20 million miles of flight time, Wavestream is recognized as the largest IFC merchant supplier of SSPA equipment across the world.
Leveraging its reliable product design and rigorous environmental testing standards, Wavestream's IFC products are designed to meet both OAE and IAE installations and are adapted for use in military applications.
Bringing SSPA Technology to the Gateway Market
Wavestream entered the gateway market in 2018, and is currently manufacturing mass-producible SSPAs at power levels that could previously be achieved only by traveling wave tube amplifiers. As power levels continue to increase and satellite altitudes decrease, Wavestream is well-equipped to capitalize upon this opportunity.
Wavestream SSPA amplifiers and Spatial Power Combining technology provide major technical and operational advantages for satellite operators with global LEO/MEO constellations. SSPAs are also more reliable than tube amplifiers — a critical requirement for LEO/MEO networks with hundreds of gateways in remote locations that cannot be easily serviced.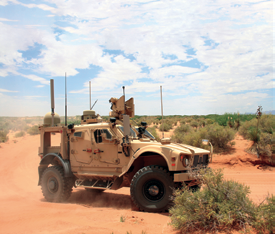 Traditional GEO networks, in contrast, commonly require 1-3 gateways. Moreover, the fact that SSPAs can be
mass produced enables faster buildout of global LEO/MEO networks that typically require up to 500-1000 gateway amplifiers.
Wavestream's new 160W Peak Envelope Power SSPA, designed for Ka-band gateway applications, enables operators to monitor real time power and make near-instantaneous power adjustments to ensure high bandwidth connectivity. This new SSPA is already in production and being installed in a next generation LEO network planned to comprise 400+ ground station antennas worldwide.
As an early technology leader in the LEO/MEO gateway segment, Wavestream looks forward to expanding its footprint as LEO/MEO networks become more prevalent.
The company's R&D team is exploring advanced linearization techniques that could be applicable to the wide bandwidth and complex waveforms used in gateway applications, enabling operators to further enhance efficiency and lower costs.
Defense
Wavestream is proud of its rich heritage in supplying high performance, highly reliable SSPA products that meet the challenging requirements of the defense sector. The company's successful track record reflects a highly scalable and flexible manufacturing capability, enabling Wavestream to produce over 1700 Ka-band products per year for military applications alone.
In 2018, the company continued to deploy SSPAs for portable manpacks and flyaways, Comms on the Move (COTM) vehicles and Satellite Transportable Terminals (STT) across Ku-, Ka- and X-band frequencies.

These SSPAs use patented next generation Spatial advantEdge™ technology to achieve higher output power, greater reliability and increased efficiency within more compact packages than traditional amplifier solutions.
Wavestream solutions are designed, tested and manufactured to operate in extremely harsh and rugged environmental conditions with varying temperatures, dust/sand and humidity environments. Throughout its history Wavestream has built upon robust design and attention to detail to achieve or exceed MTBF requirements, making its products the industry standard in reliability.
Based on its industry-leading experience with implementing next generation GaN technology, Wavestream performed a major upgrade this year of its widely deployed Ku- and Ka-band BUC amplifiers for the defense segment.
This upgrade to GaN technology means less power draw and less need for heat sinking, reducing the product footprint and enhancing performance in high temperatures. The new 60W BUC, for example, delivers 40 percent more linear power while drawing 10% less DC power than the previous generation design.
Similarly, Wavestream also recently released an upgrade of its 50W Ka-band BUC amplifier, thousands of which have been deployed in Comms-On-The-Pause (COTP) applications for the U.S. Army. Both product upgrades to GaN technology ensure the continuous supply and support of proven technology for defense customers with long term sustainability missions.
These and other innovations are designed to meet the future needs of warfighters — such as new form factors, increased portability, less power draw with higher power output and multi-band (Ka-, Ku-, X-band) support — in a wide range of high-bandwidth applications and mission requirements.
Looking Forward to 2019 and Beyond
During the upcoming year, Wavestream will continue to develop and innovate cutting-edge technology for commercial and government customers.
As new LEO/MEO networks become more prevalent in IFC applications, Wavestream's field-proven SSPA technology will be instrumental for enabling seamless switching between legacy GEO and new LEO/MEO networks. Wavestream foresees significant growth opportunities in the IFC segment as new markets, such as China, embrace IFC services.
The defense sector will continue to be a major focus for 2019. In addition to sales of our industry-leading Ka band offerings, the company plans to continue to invest substantial R&D resources in creating new products for military and homeland security applications.
Wavestream looks forward to sharing its successful experience and proven cutting-edge technologies for the IFC and gateway markets with government and defense customers looking for next generation solutions.
www.wavestream.com
---
World Wide Technology
By Bryan Thomas, Vice President, Federal Sales

At World Wide Technology, the company's goal goes beyond simply providing technology solutions — we partner with our customers to find technology capabilities that can drive business success.
Over the firm's nearly 30 years in business, World Wide Technology has been a trusted technology solution provider to a wide range of clients from commercial and financial firms to educational institutions and the federal government.
Throughout our history, we've collaborated with government agencies to provide technologies that help them accomplish their mission objectives. We understand the government's need to stay on top of the latest developments in technology, but also the need to follow strict compliance and security standards.
Our goal is to simplify the complexity of technology by designing, building, demonstrating and deploying integrated solutions that deliver business outcomes.
This is especially true for federal agencies. The federal government faces unique challenges when it comes to security and compliance that differ from every other sector in the world. The federal government needs partners that understand these challenges, and more importantly can help discover solutions that can fit seamlessly into these gaps.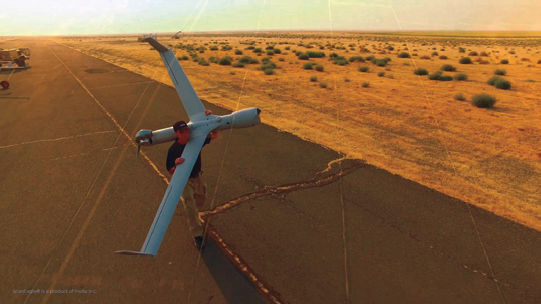 ScanEagle UAV image is courtesy of Insitu, a subsidiary of the Boeing company.
Helping Federal Partners
One of the primary areas that World Wide Technology has worked alongside federal partners is with technology solutions to modernize their IT infrastructure.
By upgrading and simplifying their architecture, we can help them streamline communications systems using Commercial-Off-The-Shelf (COTS) consumer technologies that feature the best options available to the consumer market, but can be tailored for the agencies' specific needs.
Here are some of the functional areas where we help the federal government improve their IT infrastructure:
Next-Gen Security Architecture
World Wide Technology offers multi-vendor security solutions with built-in continuous compliance.
These technologies work in harmony to help defense technology leaders better understand their network traffic while uncovering gaps that hackers could use to exploit.
Enhanced Collaboration and Workforce Productivity
Today's federal workforce is increasingly mobile. World Wide Technology enables mobility with technologies that securely connect government personnel to their critical information regardless of their location.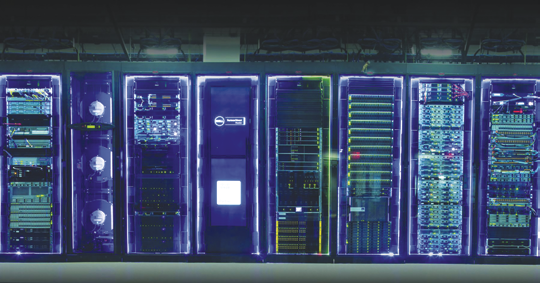 As a trusted technology solution provider, we understand the unique needs of the federal government, especially when it comes to security and mobility.
Cloud Migration
Word Wide Technology helps government agencies assess their current environments, modernize and migrate applications to the cloud, and leverage on-premium investments in a multi-cloud environment.
Big Data and Analytics
As government leaders seek to harness increasing amounts of data, World Wide Technology helps them to find big data solutions that make sense of both structured and unstructured data. We can help them work with analytics systems that can drive additional value from data systems already in place.
Lab-As-A-Service
One offering that differentiates World Wide Technology from other vendors is our lab-as-a-service offering. This service brings innovative solutions to our clients, and allows technology leaders to get hands-on experience with these technologies and the opportunity to ask questions and see practical applications before committing.
By leveraging our Advanced Technology Center and Integration Centers, federal agencies can accelerate the process of evaluating, integrating, deploying and maintaining IT platforms on a global scale.
Leveraging Modern Communications
More than anything, these technologies help the federal government take advantage of modern communications.
With personnel placed all over the world, the federal government faces unique challenges. The ability to keep employees connected, using unified communications and other workforce productivity tools, ensure federal employees can securely communicate in near real time.
World Wide Technology has worked closely with the federal government to tailor COTS solutions that provide the best fit for current needs while being flexible enough to support future needs.
www.wwt.com
As VP of federal sales, Bryan Thomas is responsible for federal pre-sales operations including business development, account management and pre-sales engineering. In his role, Bryan is accountable for developing and maintaining relationships with customers, key vendors, prime integrators and vertical partners. Bryan is focused on providing clarity, direction, accountability and education to the field sales team for WWT. Bryan has been with WWT since 2000 and has held leadership roles across the federal business unit. Bryan holds a bachelors degree in computer information systems from Missouri State University in Springfield, Missouri.
---
XTAR
By Jay Icard, President and Chief Executive Officer

It's no surprise that 2018 was a year of competition in the satellite communications (SATCOM) arena.
The last 12 months witnessed a sharp increase in players in the market including new technologies which continue to emerge. Through this type of growth, it is natural for there to be a lot of noise as well as misconceptions as new players quickly work to find their niche but in the meantime, purport to have solutions for all users, commercial and government.
Human nature tells us to believe that the newest technology must be the best — and, in some cases, it is, but as XTAR points out, it is not necessarily the best fit for the government and military. President and CEO Jay Icard, who started with the company in March, explains, "Military and government users have a unique set of needs. Those needs cannot be filled by trying to retrofit a solution which was originally designed for a commercial user."
XTAR capacity has been used by some of the most demanding customers, due to their mission requirements. Icard states that it is available to many more who have either never used X-band or have their experience only on government constellations.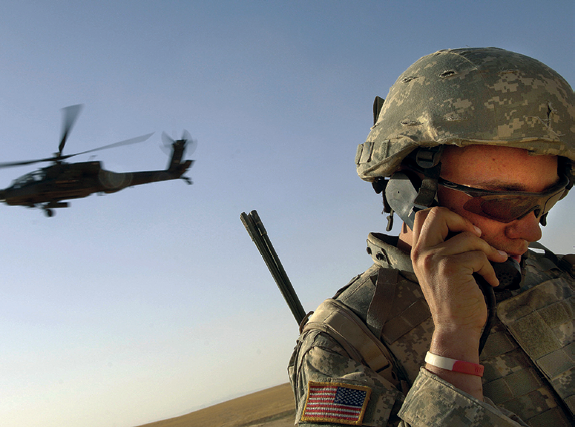 Despite increased competition, XTAR continues to send the message that it serves only one customer — the government and military user and the X-band frequency that is reserved solely for that use. The natural advantages of the frequency include low atmospheric attenuation, meaning satellite links hold strong in rain, dust storms and other challenging weather. X-band also enjoys a low probability of interference from other satellites. Finally, high throughput allows the military/government user to efficiently transmit bandwidth-heavy applications.
These advantages make X-band unique and, as Icard explained, makes X-band more relevant than ever as missions must be highly mobile, resist interference, and work consistently in challenging environments. "We have to remain laser focused on that end user in the field. His or her mission depends on communications that don't fail in a little rain. It has to perform and has to perform well."
XTAR had the opportunity to demonstrate this performance in July when they conducted testing at Fort A.P. Hill with the goal to provide a SATCOM-On-The-Move (SOTM) data link from a small sub-meter terminal to a hub Earth station at a data rate greater than 25 Mbps. XTAR was able to successfully show the power of X-band to small terminals — the required space segment for this demonstration at
26/2 Mbps was 38.2 MHz, resulting in a bandwidth efficiency of 0.73 bits/Hz. During the demonstration, heavy rain began to fall, yet the link held strong.
Defining the Acquisition Process
Undoubtedly, another challenge faced by XTAR and other satellite operators in 2018 has been the acquisition process. There is much discussion and debate as to the best way for governments to purchase commercial bandwidth, and to do so in an expedient manner.

XTAR has taken part in the Analysis of Alternatives (AoA) and been involved with several industry initiatives sharing their experience and opinion.
When it comes to acquisition, Icard sees XTAR's position as unique. As XTAR provides a government-only frequency, when an operation has parameters that requires a quick reaction capability, requires high throughput to a sub-one meter terminal, or simply needs additional capacity, they can seamlessly "point" to XTAR and continue service.
"The discussion for streamlining the acquisition process is vital," stated Icard, "But XTAR positions itself as an instant alternative when bandwidth is needed immediately."
Several military end users have expressed their interest in further enabling streamlined acquisition for services similar to XTAR. Icard anticipates some procurement actions from Air Force Space and Missile Systems Center (SMC), which is the new home for commercial SATCOM acquisition for the DoD, in Government Fiscal Year 2019.
Despite this year's challenges faced by satellite operators around the globe, XTAR continues steadfastly doing its job, often quietly behind the scenes. The company feels that while competition is not going away, new players will find their own suitable specialized applications.
Icard explained, "We're not out to proclaim that X-band is the one-size fits all solution. In many scenarios encountered by our user, X-band is the ideal frequency. But as military users evolve into multi-band systems where they can use the most advantageous link, X-band provides one of the tools in the multi-band toolbox."
Looking Ahead
The year has been challenging for most satellite operators. However, like the X-band frequency which holds strong in challenging conditions, XTAR remains resilient. The company was the first commercial satellite operator to provide capacity in the X-band frequency. While XTAR has shared in the challenges faced by other operators, it is presented with a different set of opportunities as well.
Icard said, "I came to XTAR because I was interested in having something unique to bring to market. We simply need to make the X-band product an enabler for the military operators and systems integrator community. It has to provide a competitive advantage on the solution and price and we have to make working with us easy. We are doing just that."
By dedicating operations to serve only one customer and not facing distractions from commercial sales, XTAR can remain laser focused on designing solutions for the government and military user.
Icard added, "We have some exciting announcements coming in the near future that will expand our product set, provide broader coverage and further enhance our products in security and resiliency. XTAR is very eager to share plans for the new satellites with customers and partners. The future is exciting for our company."
Plans for XTAR's replacement satellites are in the process of being finalized now and Icard explains that the design of the new satellites reflects that focus on the government and military user.
xtar.com
Mr. Icard was appointed President and Chief Executive Officer of XTAR in March, 2018. Jay is responsible for the overall direction, strategy and business operations for XTAR. Mr. Icard has over 30 years of industry experience in government and enterprise telecommunications. He spent the last 13 years in profit and loss management and business development leadership roles with TeleCommunication Systems Inc. (TCS) which was acquired by Comtech in 2016. Prior to his tenure at Comtech and TCS, Mr. Icard worked for Oracle, MCI and in the Department of Defense acquisition community.
---