Before I launch into this article, I want to recognize those leaders in the Department of Defense (DoD), Civil and Commercial sectors who are leading the charge to normalize and optimize the space domain.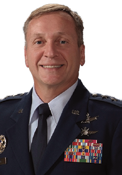 Kudos especially to the Commercial sector because commercial space has morphed into a powerful force and willing ally for both the National Security and the scientific community.
It's heartening to see government agencies and commercial companies driving the space industry forward today. The space industry is on the cusp of great progress with respect to growth, exploitation and partnerships in the space domain to the extent we have not experienced
in decades.
That's a big statement and there is reason to be cautious. In the early 1990s, industry analysts projected massive growth in the space industry.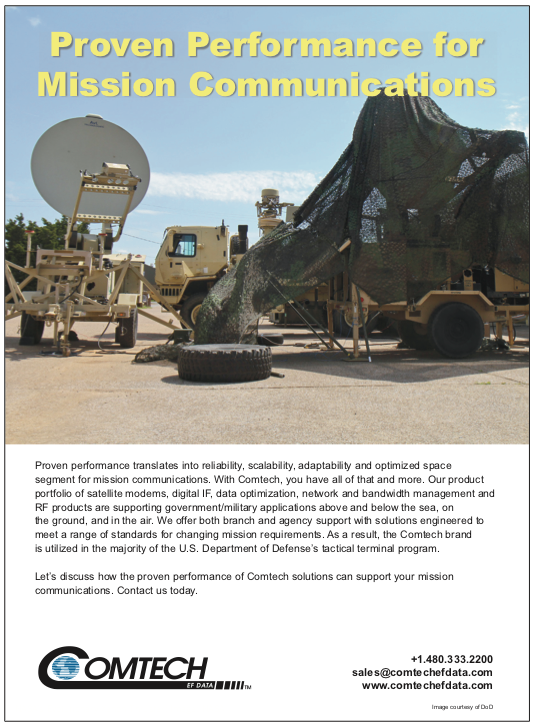 Many analysts, including the Commercial Space Transportation Advisory Committee, predicted an era where large rockets would launch 20 to 30 times a year with profit-generating satellites for telecommunication companies. The fervor drove the government and many companies to invest in infrastructure, equipment and capabilities that were either never used or underutilized.
What's different this time? I'm more optimistic about substantial growth in the commercial space sector because over the past two decades we acknowledged and educated the American public that space is no longer exclusively linked to science or the DoD.
We had to change this mindset before there was a business case for commercial entities because space did not relate (in their minds) to the everyday needs of John Q. Public. Today, we have business and political leaders who are not afraid to take risks in space to benefit the public good. We have disruptive technologies, innovative satellite busses, and lower cost launch access capable of bringing logistics and business to space.
Assuming Risk and Partnering
Failure is an option. We go faster when leadership, both in government and industry, embrace a culture of risk tolerance. Don't get me wrong, we shouldn't celebrate failure; however, incremental setbacks oftentimes lead to monumental success. We can learn and advance from failure.
For the DoD, partnering with commercial companies is not only smart, it's a must-do in order to move fast with cost-efficient and cutting-edge capabilities. The new sound bite across both commercial and DoD sectors is that space can be cheaper, faster and better.
In space, GEO used to be the coveted piece of real estate. Now, LEO is the new GEO. We have the commercial world to thank for that as small satellites (smallsats) are big business.
We are witnessing a movement toward resiliency and augmentation through swarms of small, micro, or nano satellites that are less expensive, easier to launch, simpler to update and harder to defeat.
These platforms are no longer simply demonstrators on orbit. As a result, LEO is now very lucrative for the DoD and commercial alike. It's not a stretch to say that we are on the cusp of a LEO space race. For all the following reasons:
• Cost to orbit is down through:
◊ Multi-mission manifesting
◊Dedicated small launch vehicles becoming operational
◊ Large launch vehicles competing for business
• New spaceports with geographic diversity are coming online
• LEO brings resiliency through orbital speed, numbers and size
• Greater persistence through:
◊ Redundancy
◊ Reduced latency
◊ Ease of replenishment
◊ Ease of tech refresh
---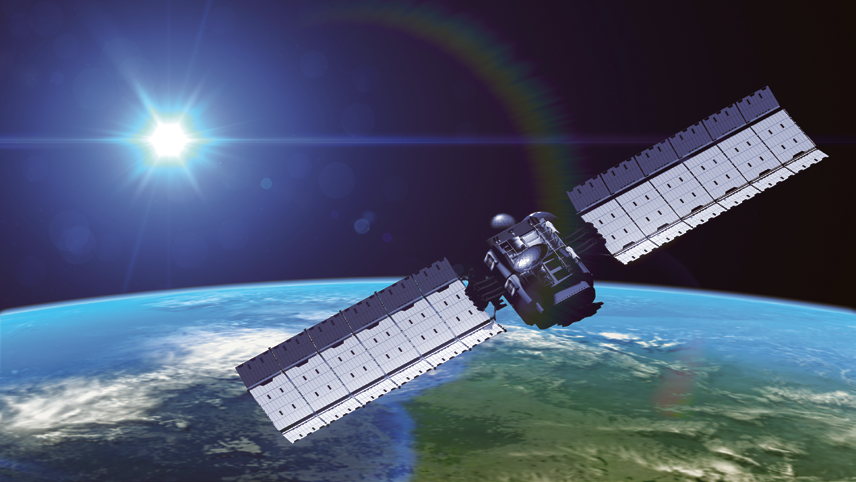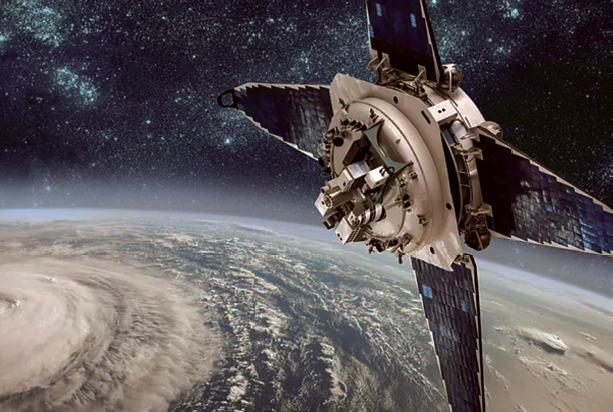 ---
Technology Enables Growth
Nearly all great endeavors start with government funding... crossing continents, exploring new lands, sending humans to the moon, developing the internet, etc. At some point, financial profit is viable and private companies capitalize from new-found resources, technology or human expanse.
That's where we are today with space. Private companies and startups are bringing innovative ways to drive down the cost of space access. New technologies such as additive manufacturing, augmented reality, machine learning and digital twins are rapidly advancing industries and none faster than in the space industry. Space is a domain where human-to-machine, machine-to-machine and artificial intelligence (AI) should be the norm not the exception.
Whoever masters AI will move to the next plateau in dominance, decision making and influence. Today, and in the future, strategists must understand competitors will leverage AI and machine learning capabilities. In conflict or competition, the winning side will be the one with the most secure, networked and autonomous systems capitalizing on machine learning applications. LEO satellite networks will be the key to leveraging AI.
Logistics in Space
Logistics are foundational to all operations — civilian and military alike. "Beans, Bullets, and Bandages" must be forward deployed to support the operation and provide the right equipment at the right time. In today's space environment, the focus is on rapid launch and constellation replenishment either with long planning intervals or only after an event (e.g., failure) has occurred.
Rarely discussed are logistics requirements associated with the space domain. To normalize, optimize and win space, this must change. Logistics prepares the domain, first in and last out, in the air, land and sea domains; however, this fundamental tenet is not mature yet in the space domain.
We wouldn't think of conducting an operation in any other domain without prepositioning assets for sustainment, replenishment or refurbishment. We need the same mentality and capability in space.
---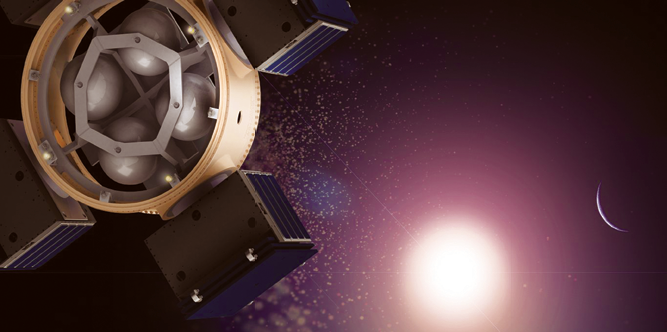 ---
Many new agencies and startups are focusing on smaller satellites ranging from 50 to 500 kg. With new technology and better subsystem components, the push for low cost, high production satellites is the new norm, especially satellite busses with open architectures. This allows multiple payloads to leverage commercial capabilities quickly and use known bus capabilities with sufficient power, standardized payload mounting areas and easy application of telemetry, tracking and command (TT&C) through flexible ground stations.
Given my heritage as an operator and space normalization proponent, I'm enamored with Moog's Orbital Maneuvering Vehicle (OMV) family of spacecraft and would place its revolutionizing capabilities as one of the top game changers of this decade. The OMV can serve as a "third stage" kick motor or operate as a fully capable long-duration satellite bus, a mother ship, etcetera... the space applications are nearly limitless.
In my book, nothing to date is as flexible or adaptable for launch. Once in space, the OMV has stunning on-orbit flexibility and performance that places it at the top of my list. Prior to launch, it is positioned in the load path of the rocket directly beneath the primary payload at nominal cost because the rocket is already carrying the primary payload. It is highly secure because it is integrated in a Payload Processing Facility and the payload fairing encapsulates both the primary spacecraft and the OMV, down to the Payload Attach Fitting.
Once on-orbit, it can maneuver to an entirely new orbit, change planes or completely leave Earth's gravitational pull providing unseen maneuvering flexibility for mission requirements. It can serve as a spacecraft bus providing all the health, TT&C and payload monitoring as a traditional bus with proven performance. When payloads are attached, they can be separable or non-separable allowing for easier mission design, deployment, disinformation and proliferation capabilities.
Finally, an OMV equipped satellite with Moog's own BRE-440 processor is capable of handling large amounts of radiation and can operate in the harshest environments.
The simplicity, reliability and industry-recognized interfaces also make the OMV a tremendously capable satellite bus. The spacecraft is built from the ESPA ring that has already been used on many government and commercial missions where small satellites are integrated. There is inherent integration flexibility that permits stacking ESPA rings to create large constellations on short order. Each port can carry satellites from 180 up to 700 kg., based on configuration.
Moog's OMV can host satellites, provide power, battery conditioning, and carry payloads designed to separate or be hosted for their complete mission life. The five-year orbital life allows payloads to be placed on the ports to wait to be dispensed at a time and place of the customer's choosing.
The baseline ESPA structure is modular with a set of "building-block" subsystem components that can be upgraded to meet tighter mission requirements. The OMV is comprised of an integrated avionics unit for both Command and Data Handling, Electrical Power System, and Guidance and Navigation Control sensors. It allows for a variety of propulsion systems, such as green, monopropellant or bipropellant. Other on-board functions can be tailored to specific missions to take advantage of lower launch costs through multi-manifesting.
The Moog BRE-440 CPU is a fully radiation hardened processor and is in a true System-On-a-Chip design, including floating point unit. The flexibility OMV allows for multi-manifest missions with civil, intelligence, and DoD. It is possible to have a single OMV act as a secondary adapter to deploy commercial payloads, act as a tug to deploy additional payloads at varied orbital parameters, and remain on-orbit as a hosted payload platform for a third customer.
Changes in Agencies
The need to go fast and innovate at a quicker cycle than traditional acquisition timelines has created new agencies, contract mechanisms and partnerships. There are consortiums which use Other Transaction Authority (OTA), there are new offices which apply commercial capabilities to military applications, there are innovative campuses which invite teams to understand government challenges and offer unique solutions, and there are new agencies being formed to solve some of the toughest space vulnerabilities to protect our nation.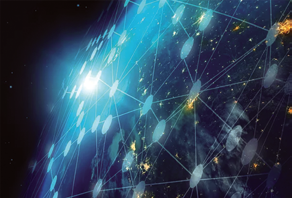 In October of 2017, the Space and Missile Systems Center (SMC) formed the Space Enterprise Consortium (SpEC) to use OTAs as a means for rapid prototyping. Now SpEC members from large companies to small companies can assist the Government in identifying challenges, prioritizing which challenges get solicited, and select the highest priority project submitted through the SpEC.
Constant innovation and rapid technology delivery will be deployed to improve system responsiveness and survivability on more frequent, regularly scheduled launches.
Also, in 2017 Defense Innovation Unit Experimental (DIUx) dropped its "x" mark showing it has an official permanence in DoD acquisitions. DIU uses a unique approach to strengthen national security by accelerating the adoption of commercial technology. It takes commercial solutions and rapidly developing prototypes to fit them in a military application solving some great challenges with a commercial off the shelf mindset. This approach allows nontraditional government contractors to partner with the DoD by lowering the barrier to entry and seeking out commercial companies to do business with the government.
Another game changer is the Catalyst Campus in Colorado Springs. This innovative campus is challenging typical acquisition approaches to bring about maximum flexibility, cutting-edge technology and open brainstorming collaboration to a new level of creativity and problem solving.
I call the Catalyst Campus an idea incubator; startups and small businesses can interact with government program offices on a whole new level of transparency and candor. The campus has plenty of meeting rooms, collaborative workspaces, an auditorium, and a Space Operations Control Center where orbiting satellites can be commanded and monitored.
In 2018, the National Defense Authorization Act established the Space Rapid Capability Office (RCO) to push the boundaries of performance for rapid capability delivery. The mission of the SpRCO has three main focuses. They seek to develop low-cost, rapid reaction payloads, busses, and launch systems; speed up planning, acquisition, and operations; and to rapidly develop and field space capabilities.
Over the next few months we will see the Space Development Agency (SDA) finding their stride. On July 1, 2019, they released their first RFI outlining their proposed architecture for eight essential capabilities. In their RFI, and as presented at the SDA Industry Day on July 23, 2019, they used the terms "proliferation", "global persistence" and "distributed" to describe the goals of their notional architecture.
The SDA's work will develop an architecture with high technology refresh, multiple global sensors at different altitudes, maintain custody of time sensitive targets, and develop a better deterrence capability; changing the calculus of any adversary. This system will require machine learning, hybrid networking, crosslink capabilities and space logistics.
NOW is the Time
I am excited to be a part of the design, transformation and creation of a new norm for space operations. The technologies embraced by multiple industries to drive competition and gain market growth can and need to be applied in space acquisitions and operations.
Our predecessors had the right stuff; they understood that failure is an option. It's important to capitalize on systems like the OMV to change how we manage and sustain on-orbit capabilities and to use logistics as a foundation for space superiority.
Ambitious agencies are motivated to make a difference, go faster and drive change. This enthusiasm, along with unique contract mechanisms and a fresh approach to source selections will help the DoD, Commercial Space and the Scientific Community move faster, evolve and maintain dominance in a once-stagnant industry.
www.buckcg.com
---