Today's satellite technologies are helping organizations enhance security through reliable tracking of assets and people. However, these systems simultaneously deliver many operational benefits. Gavan Murphy explores how flexibility, functionality and reliability all come together with satellite solutions for security.
Security seems to be at the top of everyone's mind today. Government agencies, first responders and NGOs are all placing more emphasis on safeguarding staff and assets as these essential workers travel to ever more remote locations and play vital roles in hazardous environments.
In part, this is because regulators are increasingly mandating that organizations demonstrate a commitment to upholding the welfare of personnel. Commercial and non-commercial entities have a duty of care to safeguard staff who work alone, or in isolated regions, and those who face hazards on the job.
At Globalstar, the company sees satellite solutions for such environments used in ever more diverse security situations, including tracking and securing fixed and movable assets as well as people. Users of such crucial services span emergency services, military and defence organizations, non-governmental first responders as well as other authorities that are responsible for delivering public services and managing resources.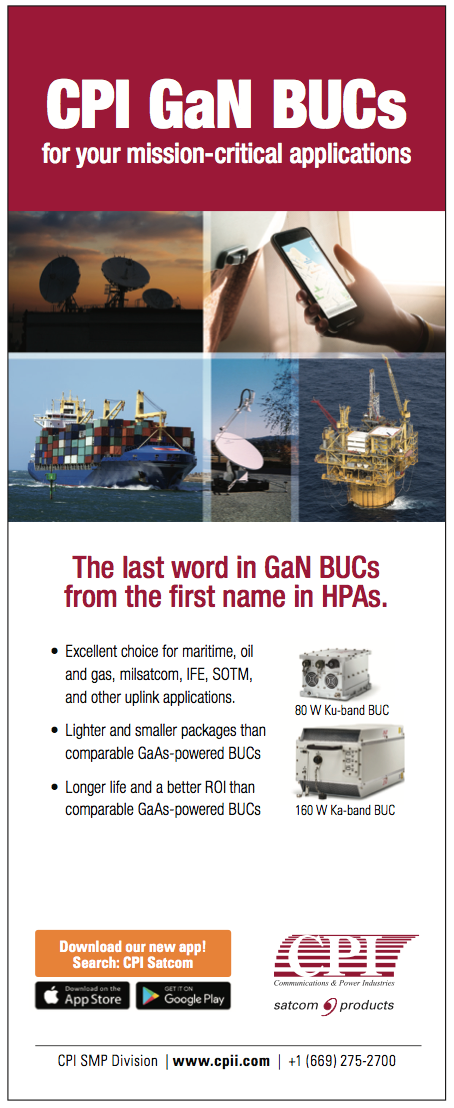 Importantly, the technologies in these deployments are fulfilling additional roles for users, including enhancing operations, maximizing the value and lifespan of their key assets as well as cutting costs. When that money is public money, such as in the case of emergency services, it is in everyone's interest that the funds are well invested.
Geo-fencing security
One of the most valuable security features of satellite enabled asset tracking is the ability to create a geo-fence.
A geo-fence is a virtual, invisible enclosure that determines where an asset, such as an item of heavy machinery, can move. The system can be established so that, if the item moves outside of this virtual fence, an alert will be issued. For instance, such a message could be sent via SMS to alert the user that something is wrong and can help forestall attempted thefts.
These systems are highly flexible and configurable. Satellite trackers can check in on an asset just once a day, or more frequently, should the user so wish. For instance, a drill for excavation equipped with a small tracking device will ping at pre-determined intervals to verify location or will provide notifications if the asset has moved.
The user can be made aware when equipment has been stolen or used in an unauthorized manner. Plus, the motion sensors can expand the security possibilities to include monitoring of doors being opened or closed, and so on, and can be adjusted to the required sensitivity.
Protecting EU peacekeeping personnel
Kosovo and Georgia are striving to build a better future for their citizens. EU peacekeeping organizations European Union Monitoring Mission in Georgia (EUMM) and EU Rule of Law Mission (EULEX) are charged with maintaining law and order in the region, as well as with carrying out judiciary, policing duties and border patrol.
Officials were committed to finding a technology that would reliably track and safeguard their staff, even when in locations beyond the reach of radio and GSM.
In early 2017, they deployed SafeFleet Telematics, which uses Globalstar satellite communications and chipset technology, and installed discreet tracking devices in their vehicles. Radio, GSM and SIM-based solutions had all been considered, but only SafeFleet Telematics was deemed able to deliver the required reach and reliability. The platform, developed by Globalstar VAR, ETA Automatizari Industriale SRL, based in Romania, is a bespoke solution.
The system ensures security teams know the exact whereabouts of peacekeeping staff as they travel across the region. However, SafeFleet Telematics does far more in providing solutions. The technology also monitors driver behavior, with sensors measuring any erratic movement such as an engine over-revving, or sudden braking, and compares such actions against GPS positioning to help identify irregularities.
The technology allows these EU organizations to monitor fuel consumption and other engine metrics to optimize vehicle performance and better manage fleet maintenance schedules. This helps the vehicles to stay in serviceable life for longer, and helps reduce maintenance costs and vehicle downtime.
Motion sensors and GPS gather and transmit asset status information over Globalstar's satellite network such as movement and location reports, stop/start messaging and theft recovery alerts via email or text message. The system also transmits data on battery status, input alarm status and diagnostic information.
In addition to satellite communications, this deployment uses RFID-based identification to ensure the driver of the vehicle has the correct authorization and is in possession of the required licenses. Also, as an additional safety measure, a one-touch panic button on the dashboard enables the driver to alert security teams and to summon help in case of an emergency.
Furthermore, this intelligent system uses GSM when is available and, when it is not, automatically switches to satellite. This smart network swapping capability maximizes cost effectiveness, while ensuring uninterrupted connectivity.
Security in the SPOTlight
Although originally being developed as a tracking and safety device for adventurers and outdoors enthusiasts — the first generation of SPOT was launched in 2007—- now in its third generation, SPOT Gen3 is more popular than ever with consumers as well as increasingly being used to enhance the safety of lone and remote workers. SPOT has helped in 5,500 rescues worldwide to date.
SPOT uses satellite communications to share the user's location via Google Maps. If someone is faced with an emergency, with just a single press of the SOS button, the user's GPS coordinates will be instantly transmitted to the GEOS International Emergency Response Center where rescue notifications to search and rescue authorities will be initiated and managed.
Safeguarding First Responders
First responders are among these professional groups who have embraced SPOT.
As fire authorities strive to improve operational efficiency, and to better safeguard crew, they are increasingly turning to satellite technology.
Castilla La Mancha is a vast region in central Spain where forest blazes and wildfires are a fact of life. Junta de Castilla La Mancha, the administrative authority whose responsibilities include forest fire and wild fire management, employs some 2,000 response personnel who are always on standby to help keep forest and wildfire at bay. The administration recognized a need to enhance safety for crews in the extremely dangerous situations they routinely face.
Junta officials talked to wildfire solutions specialist Technosylva, provider of fire behavior analysis and management software. Joaquin Ramirez Cisneros, Principal Consultant at Technosylva, explains why Globalstar's SPOT Gen3 was chosen to meet the Junta's requirements as an integral part of his company's Wildfire Management System, fiResponse.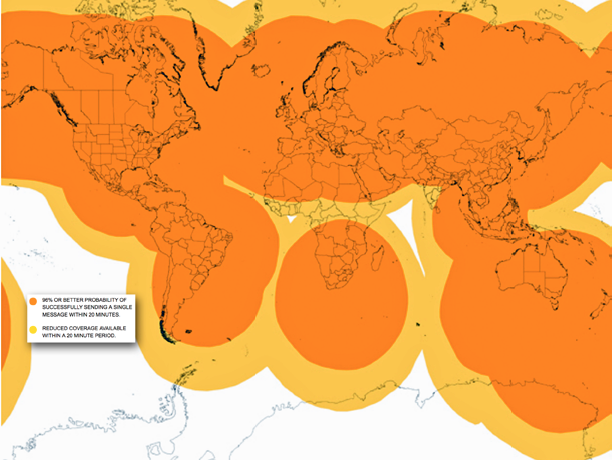 "To keep firefighters safe, it is critical to know where exactly they are at all times," he explained. "The positions of the crew members need to be known in relation to the engine and equipment resources being used, and it is particularly important to know how far away they are from the heart of the fire. Providing these professional teams with the communications support they need in the extremely dangerous situation of wildfire is an absolute must."
However, this satellite technology is doing more than helping keep firefighters safe — it is helping them manage fires more effectively.
Juan Bautista Garcia, Wild Fire Coordinator at GEACAM (Public Agency of Castilla La Mancha), said, "Tracking our crews with SPOT fundamentally changes the way we can face operations. Not only is safety dramatically improved, providing situational awareness in real time to all of the organisation, it also helps to improve our response and tactics. The integration of the SPOT Gen3 within fiResponse is helping us to provide a better service accomplishing the highest standards of safety in the most efficient way."
The authorities also installed SPOT Trace satellite tracking devices on pumps, helicopters and aerial fire apparatus, allowing operations coordinators to know precisely where their resources are, where they need to be, and how much time it will take for them to get there.
Security support for NGOs
During the many unfortunate natural and man-made humanitarian crises across the globe, first responders and NGOs offer a vital lifeline to stricken communities.
The dangerous nature of many of today's humanitarian aid efforts makes it essential for these individuals, many of whom are volunteers, to consider their own safety before they can help others who are in dire need. Specifically, a number of crucial communications-based security measures need to be in place. The Lebanese Red Cross, for one, uses SPOT Gen3 to track the location of its volunteers and search and rescue teams as they respond to critical emergencies.
Rodney Eid, Assistant Director for Crisis Management at Red Cross Lebanon, said, "Our volunteers and staff operate in some of the most difficult environments across the country. With SPOT Gen3 we have the reassurance that our hard working team is safe and, if they are in life-threatening situations, they can press a single button and we can quickly respond."
These devices facilitate the delivery of first aid and other support to those in need while helping NGOs better manage their organizations and coordinate operations. They also help improve inter-NGO coordination.
Disaster Tech Lab (DTL), for instance, is a non-profit organization that provides communication technology to support humanitarian relief in the world's disaster zones. Since 2015, DTL teams have been assisting with the refugee crisis that is affecting Europe and the Middle East.
Evert Bopp, DTL founder and CEO, said, "We are using SPOT Gen3 trackers to remotely keep track of our teams. The devices allow us to have an instant overview of our teams' locations and enable improved response times and efficiency. Overall, having this technology on hand has greatly improved our organization's efficiency and coordination."
VARs show their creative flair
The success of these deployments owes much to the creative engineering from Globalstar's value added reseller network.
While security is the primary driver for many customers, quite evident is that satellite solutions offer many additional features that yield a broad range of operational and resource management benefits.
As NGOs, first responders and other providers of essential public services maximize the value of their investments in satellite technology, they also find they are getting better return on investment in key assets.
www.globalstar.com
Based in Globalstar's European HQ in Dublin, Gavan is responsible for the development and implementation of Globalstar's marketing strategy across the European, Middle Eastern and African regions. He spearheads the marketing of Globalstar's consumer products, including the SPOT tracking solutions portfolio, as well as the B2B marketing of voice & data solutions for a range of vertical sectors including maritime, energy, safety & security, commercial fishing and shipping, construction and heavy industry as well as the burgeoning M2M/IoT sector.
---