Space Fence Going Up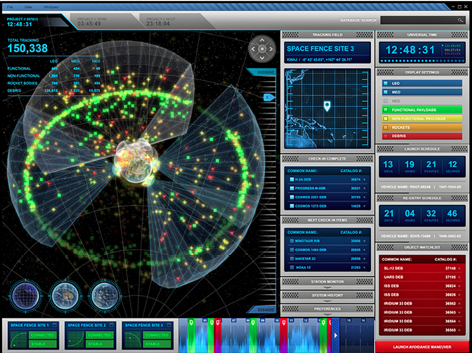 In a special February ceremony on Kwajalein Atoll in the Pacific Ocean—more than 2,100 nautical miles southwest of Honolulu—the U.S. Air Force and Lockheed Martin broke ground at the future six-acre site of the new Space Fence radar system.
The event marks the official start of construction for the S-band ground-based radar system, designed to replace the 1960s Air Force Space Surveillance System to improve the way objects are tracked in orbit and increase our ability to predict and prevent space-based collisions.
In addition to the radar arrays, the Kwajalein installation will include an on-site operations center and an annex to the current island power plant that will ensure the Space Fence system has everything necessary to provide continuous space situational awareness.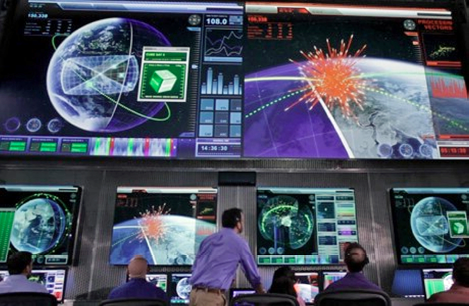 Lockheed Martin won the $915 million contract in June of 2014 to engineer, manufacture and deploy the Space Fence radar system.
The total contract value is estimated at greater than $1.5 billion over an eight-year period of performance if all options are exercised.
The Lockheed Martin-led team—which includes AMEC Foster Wheeler and General Dynamics SATCOM Technologies—has decades of collective experience in space-related programs, including sensors, mission processing, cataloging, orbital mechanics, net-centric communications and facilities.
"The number of small satellites and satellite operators around the world is skyrocketing, rapidly crowding an environment already congested by the more than 17,000 pieces of space debris that we are able to track today," said Steve Bruce, vice president for Advanced Systems at Lockheed Martin's Mission Systems and Training business.
"By comparison, when it comes online in 2018, Space Fence will enable the Air Force to locate and track hundreds of thousands of objects orbiting Earth with more precision than ever before to help reduce the potential for collisions with our critical space-based infrastructure."
lockheedmartin.com/us/products/space-fence.html
---
DARPA Wants Gremlins Everywhere...
DARPA has awarded Phase 1 contracts for its Gremlins program, which seeks to develop innovative technologies and systems enabling aircraft to launch volleys of low-cost, reusable unmanned air systems (UASs) and safely and reliably retrieve them in mid-air.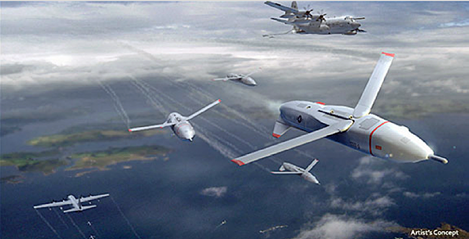 Such systems, or "gremlins," would be deployed with a mixture of mission payloads capable of generating a variety of effects in a distributed and coordinated manner, providing U.S. forces with improved operational flexibility at a lower cost than is possible with conventional, monolithic platforms.
The Phase 1 contracts have been awarded to four teams whose proposals cover a spectrum of technical approaches to this challenging mission. The teams are led by:
• Composite Engineering, Inc. (Roseville, California)
• Dynetics, Inc. (Huntsville, Alabama)
• General Atomics Aeronautical Systems, Inc. (San Diego, California)
• Lockheed Martin Corporation (Dallas, Texas)
Phase 1 of the Gremlins program is designed to pave the way for a proof-of-concept flight demonstration that would validate an air recovery concept of multiple gremlins. The program plans to explore numerous technical areas, including:
• Launch and recovery techniques, equipment and aircraft integration concepts
• Low-cost, limited-life airframe designs that leverage existing technology and require only modest modifications to current aircraft
• High-fidelity analysis, precision digital flight control, relative navigation and station keeping
Named for the imaginary, mischievous imps that became the good luck charms of many British pilots during World War II, the program envisions launching groups of UASs from existing large aircraft such as bombers or transport aircraft—as well as from fighters and other small, fixed-wing platforms—while those planes are out of range of adversary defenses.
When the gremlins complete their mission, a C-130 transport aircraft would retrieve them in the air and carry them home, where ground crews would prepare them for their next use within 24 hours.
The gremlins' expected lifetime of about 20 uses could provide significant cost advantages over expendable systems by reducing payload and airframe costs and by having lower mission and maintenance costs than conventional platforms, which are designed to operate for decades.
"We've assembled a motivated group of researchers and developers that we believe could make significant progress toward Gremlins' vision of delivering distributed airborne capabilities in a robust, responsive and affordable manner," said Dan Patt, DARPA program manager. "These teams are exploring different, innovative approaches toward achieving this goal and are rolling up their sleeves for the hard work ahead."
darpa.mil/
---
Harris Falcons Heading Out

Harris Corporation has received a $17 million order to supply Falcon III® multiband networking radios to a nation in the Middle East as part of a tactical communications modernization program.
The Harris RF-7850M radios will provide wideband networking to forces at the brigade level and below and will deliver command, control, communications, computers, intelligence, surveillance and reconnaissance (C4ISR) capabilities.
The RF-7850M is the first international tactical radio to simultaneously support wideband communications, mobile
ad-hoc networking, and legacy narrowband waveforms.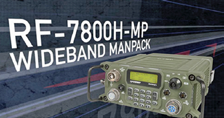 "The RF-7850 represents the latest generation of wideband, software-defined networking radio technology," said Chris Young, president of Harris Communication Systems. "It will immediately enable our customer to conduct the C4ISR operations that are essential to daily missions."
rf.harris.com/capabilities/tactical-radios-networking/rf-7850m-hh.asp
---
Gilat In The Sky With Diamonds
Gilat Satellite Networks Ltd. has partnered with Diamond Aircraft of Austria to deliver airborne broadband connectivity via satellite.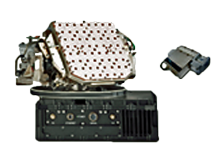 Diamond designed a special enclosure for Gilat's BR71 terminal behind the cockpit of Diamond's DA42 MPP GUARDIAN aircraft.
This long-range, twin-engine aircraft was designed for homeland security ISR missions.
First orders for the Gilat-Diamond Satcom-On-The-Move (SOTM) airborne solution have already been received by government agencies in Latin America and central Asia for homeland security ISR applications.
"In Diamond Aircraft, we found a dynamic partner who matched our innovative spirit and pursuit of technological excellence," said Moshe (Chico) Tamir, Corporate VP and Head of Gilat's Strategic Initiatives Division. "I have no doubt that together we will deliver the best airborne mobility solution on the market."
"Partnering with Gilat is a win-win scenario for both companies," said Christian Dries, CEO of Diamond Aircraft. "We give Gilat wings and Gilat gives us a complete Beyond-Line-Of-Sight SATCOM package—and a real competitive edge over other aircraft manufacturers."
---