MUOS Connection Completed By General Dynamics C4 Systems For SRW Manpacks
General Dynamics C4 Systems has successfully completed a series of radio-call tests using the AN/PRC-155 two-channel Manpack radios and the Mobile User Objective System (MUOS) satellite communications (SATCOM) system to connect General Dynamics' personnel located at Fort Bliss, Texas, Fort Benning, Georgia, and Fort Bragg, North Carolina., with the company's facility in Scottsdale, Arizona.
The radio tests validated that personnel using AN/PRC-154A Rifleman and legacy SINCGARS radios could connect with the PRC-155 MUOS-Manpack radio to access the MUOS SATCOM system. Test participants could talk to one another while hearing their voices with cellphone-like clarity. The test also included making conference calls connecting multiple participants at different locations, a thousand miles apart.
Funded by General Dynamics, the multi-site MUOS radio test included a number of realistic Army operations where a dismounted soldier, or group of soldiers, would need to contact commanders and other personnel located hundreds or thousands of miles away. Test scenarios used one or both MUOS satellites and included:
• Person-to-person radio calls
• Group conference calls connecting multiple participants located at geographically dispersed locations
• Mobile and stationary mission environments
• The combined use of MUOS, SRW and legacy SINCGARS radio communication waveforms for each test
Each test began with a radio call from a PRC-154A Rifleman or legacy SINCGARS radio using Soldier Radio Waveform (SRW) of legacy waveform. The outgoing call was received on one of two MUOS Manpack radio channels. In a fraction of a second, the MUOS-Manpack radio bridged the outgoing call to the second Manpack radio channel, converted the call into the MUOS waveform transmitting it directly to the MUOS satellite, down to the MUOS ground station, up to the second MUOS satellite and down to the Manpack radio receiving the incoming call on one channel and switching it back into the legacy or SRW waveform, routing the call to the intended recipient using the second channel in the MUOS-Manpack radio.
Chris Marzilli, president of General Dynamics C4 Systems, said, "The PRC- 155 MUOS-Manpack radio is the only tactical radio to successfully connect and sustain voice and data communications using the MUOS satellite communications system. With the success of this test, the PRC-155 continues to deliver on the promise of the Army's tactical network-keeping soldiers informed and aware, from the most isolated foxhole to the Pentagon and back."
"With the PRC-155 radio, soldiers and special operators can stay in touch with headquarters, from anywhere on Earth, anytime," said retired U.S. Army General Scott Wallace, former commander of the U.S. Army Training and Doctrine Command and a consultant for General Dynamics. "The cellphone-like clarity demonstrated during each call, the communications consistency and ability to use different radios, with the PRC-155 MUOS Manpack radio acting as the communications bridge to the MUOS satellite communications system, is a significant step forward in placing the full power of the Army's tactical network in the hands of soldiers."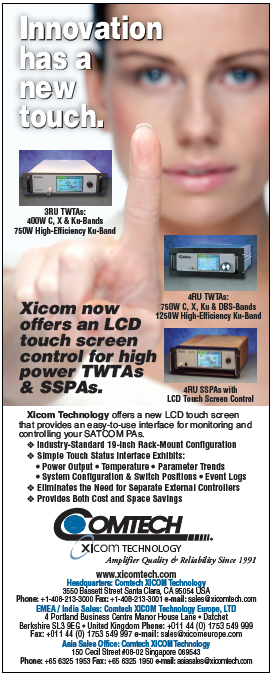 The MUOS satellite communications system offers smartphone-quality voice communications and more than 10x the data capacity of the legacy UHF satellite communications system. To connect to the MUOS satellite system, radios, like the PRC-155, must have the MUOS communications waveform that is based on commercial cellular networks technologies.
A part of General Dynamics' Soldier's Network, WIN-T Increment 2, the AN/ PRC-155 Manpack and AN/PRC-154A Rifleman tactical networking radios work together with the company's cyber-defense devices including the TACLANE® family of in-line encryption devices and TACLANE MultiBook secure laptop computer.
These systems and products combine with General Dynamics-developed mission command software to connect soldiers at all echelons to the Army's secure backbone communications network and a top modernization priority.
More information about the Soldier's Network and tactical radios, visit http://www.thesoldiersnetwork.com.
More information about General Dynamics C4 Systems is available at http://www.gdc4s.com.
---
SMC's AEHF Program Wins Notable Award
The U.S.A.F.'s Space and Missile Systems Center's AEHF Program Team has won the 2014 David Packard Excellence in Acquisition Award.
The Packard Award recognizes DoD organizations for innovation and best acquisition practices.
The team was cited for its revolutionary Block Buy space acquisition strategy to procure the fifth and sixth AEHF satellites, saving $1.6 billion, while also operationally accepting the Increment 7 mission control segment and launching, checking-out, and transferring operations of the third AEHF satellite.
The AEHF Team is the first SMC team to win the award. It's DoD's highest acquisition team award and was first awarded in 1997 in honor of former Deputy Secretary of Defense and Hewlett-Packard co-founder David Packard.
The award is expected to be given to the team by Secretary of Defense Chuck Hagel at a presentation in Washington, D.C sometime in the near future.
The Space and Missile Systems Center is situated at Los Angeles Air Force Base and the infosite is located at http://www.losangeles.af.mil/
---
An Internatonal Team Solves The TubeSat Enigma
A pair of Naval Postgraduate School (NPS) international exchange students from the University of Bundeswehr say they are the first to have ever successfully built an operational InterOrbital Systems Tube Satellite (TubeSat).
German Navy 2nd Lt. David Ohst and Germany Navy Ensign Sebastian Stoppe assembled the satellite at NPS' Center for Network Innovation and Experimentation (CENETIX) under the tutelage of CENETIX director, NPS Professor Alex Bordetsky, and NPS Research Associate and Team Lead Eugene Bourakov, in collaboration with the Space Systems Academic Group.
The kits cost about $8,000. According to their manufacturer, successful assembly includes a guaranteed launch into Low Earth Orbit on an Interorbital Neptune modular rocket. Designers intend to launch the first 36 TubeSats completed to standard at a date to be determined. The kits are fairly basic, they include printed circuit boards, a battery pack, solar cells, a power management control system, microcomputer, software, antennas, a power switch and an instruction booklet.
Stoppe and Ohst had to contend with a host of challenges before finally assembling the satellite. They noted a series of design challenges and the need to adjust schematics rewrite files and make adjustments to voltage, circuit board design and solar panels. But, by applying their previous electrical engineering skills and collaborating with the experts at the CENETIX lab and NPS' Space Systems Academic Group (SSAG), Ohst and Stoppe were able to do everything from recreate circuits boards to recalculate resistor values.
"We had to develop the rings, configuration and layout ... We even used a 3-D printer to produce some of the parts that made this possible," said Stoppe.
"What made this an actual functional satellite is the injection of their and Eugene [Bourakov's] talent while incorporating 3-D printing technology... You have a seemingly simple thing, but it is actually the product of a highly-educated group of engineers," said Bordetsky.
The completion of the satellite is big news for researchers at CENETIX, who now hope to be able to use TubeSats in their continuing ad hoc networking and Maritime Interdiction Operation (MIO) experiments.
"With this completed TubeSat we can now incorporate the TubeSats into our MIO testbed," said Bordetsky. "This satellite, by virtue of being perishable, allows us to study how we bring these new network nodes into orbit without wasting expensive satellites."
As Ohst and Stoppe worked against the clock to complete their satellite, they received input from satellite enthusiasts from around the world. They are part of an online special interest group devoted to the inter-Orbital Company's TubeSat concept.
Ohst and Stoppe are not just the first to assemble an operational kit, they were able to apply their engineering backgrounds toward improving the finished product.
"We even created a small area for a payload, a lot of things are possible, we can use this space to house a GPS, camera, or an orbiting gyroscope for example," said Stoppe. "Now that a TubSat has been put together, those who come next can concentrate on payload development."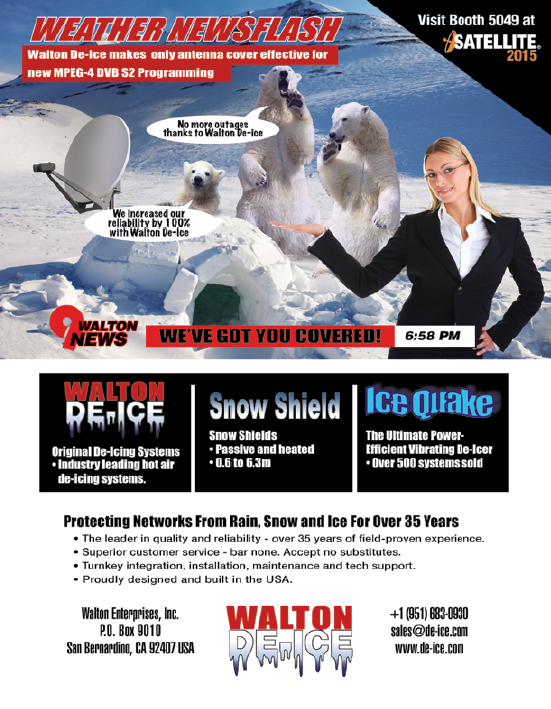 Despite its surface simplicity, Bordetsky insists that the TubeSat is a functioning satellite and that Ohst and Stoppe's work is a significant engineering achievement. Bordetsky is currently working on weighing the merits of different launch options, including the option of placing the TubeSat into low-Earth orbit by launching it from a fighter jet.
"Because it is so inexpensive [comparatively speaking], it is tempting to think about self-organizing networks in orbit working with ground networks ... The problem is, how do we launch it? We are currently working on different launch options," said Bordetsky. "[Including] launching by fighter jet or by surface and inflatable platforms."
"This is a perfect example of the success of our collaborative efforts, two German officers building a satellite, built upon the work done by a Greek officer from the Hellenic Navy, achieving a break through at CENETIX," said Bordetsky.
In the future Stoppe and Ohst hope to see their work continue through testing via stratospheric balloons, radio tests various payloads and the building of a second and third TubeSat.
Story by Kenneth Stewart, Naval Postgraduate School
---
Hybrid approach Might launch Sats
Scientists and science fiction writers alike have dreamt of aircrafts that are propelled by beams of light rather than conventional fuels. Now, a new method for improving the thrust generated by such laser-propulsion systems may bring them one step closer to practical use.
The method, developed by physicists Yuri Rezunkov of the Institute of Optoelectronic Instrument Engineering, Russia and Alexander Schmidt of the Ioffe Physical Technical Institute in Saint Petersburg, Russia is described in The Optical Society's (OSA) journal Applied Optics. Currently, the maximum speed of a spacecraft is limited by the amount of solid or liquid fuel that it can carry. Achieving higher speeds means that more fuel must be burned—fuel that, inconveniently, has to be carried by the craft and hefted into space. These burdensome loads can be reduced, however, if a laser—one located at a remote location, and not actually on the spacecraft—were used to provide additional propulsive force.
A number of systems have been proposed that can produce such laser propulsion. One of the most promising involves a process called laser ablation, in which a pulsed laser beam strikes a surface, heats it up, and burns off material to create what is known as a plasma plume—a column of charged particles that flow off the surface. The outflowing of that plasma plume—essentially, exhaust—generates additional thrust to propel the craft.
In their Applied Optics paper, Rezunkov and Schmidt describe a new system that integrates a laser-ablation propulsion system with the gas blasting nozzles of a spacecraft. Combining the two systems, the researchers found, can increase the speed of the gas flow out of the system to supersonic speeds while reducing the amount of burned fuel.
The researchers show that the effectiveness of current laser-propulsion techniques is limited by factors including the instability of supersonic gases as they flow through the gas nozzle, as well as the production of shock waves that "choke" the inlet of the nozzle, reducing thrust. But those effects can be reduced with the help of a laser-ablation plasma plume that is redirected so that it will flow close to the interior walls of the nozzle. Coupling the ablation jet with supersonic gas flow through the nozzle, they find, significantly improves the overall thrust generated by the nozzle.
"Summarizing the data obtained, we can forecast the application of the supersonic laser propulsion techniques not only for launching small satellites to Earth orbits but also for additional acceleration of supersonic aircrafts to achieve Mach 10 and more," Rezunkov said.
---
Signal Brigade Improves Communications For OUA In Liberia
The 35th Signal Brigade, Fort Gordon, Georgia, teamed up with the 50th Expeditionary Signal Battalion, Fort Bragg, North Carolina, to establish communications and networking to austere areas of operation in support of the Joint Forces Command – United Assistance in Liberia.
The JFC-UA is supporting the U.S. Agency for International Development-led comprehensive U.S. Government and international effort to contain the Ebola outbreak in West Africa.
The equipment the signal personnel are bringing in will improve mission capabilities of JFC-UA troops.
"The equipment will speed up communication and allow more users to access the network," said Chief Warrant Officer 3 Erik Averill, information service technician, 35th Sig. Bde.
Soldiers from the 35th Sig. Bde. and 50th Expeditionary Sig. Bn. are receiving equipment from the U.S. in Monrovia, Liberia. Upon arrival, the equipment is set up and validated.
"We validate it here so that when we get equipment to our sites we can run it as soon as possible," said Spc. Kaleb Stewart, satellite communications systems operator/maintainer, 50th Expeditionary Sig. Bn. "Everything can be done quicker with communication."
JFC-UA is responding as quickly and safely as possible to support USAID, and signal personnel are imperative to accomplish this task.
Before these communications are set up, personnel must rely on radios with short-range capabilities or transportation to relay messages, said Stewart. With the network, it would only take a simple email or phone call to communicate. The network and communication capabilities also make it safer for Soldiers and Department of Defense employees.
"Signal provides a tactical military network that allows secure communication to protect the information transmitted," said Averill.
Secure lines keep sensitive information protected from adversaries, keeping troops safel And Stewart agrees communication is key for everyone's safety.
"Connectivity could be a lifesaver if emergency services need to be called in," said Stewart.
Getting a medical evacuation using the lines signal provides can be more reliable and expedient, he added.
Upon validation of the incoming equipment, it will be sent out to JFC-UA remote areas of operation and will provide the communication necessary to accomplish their missions.
Soldiers in these isolated sites can look forward to conducting their missions faster and safer with the arriving signal personnel and equipment.
Story by U.S. Army Sgt. Dani Salvatore, 27th Public Affairs Detachment
---
Lockheed Martin Brings The Cloud To The NGA
The National Geospatial-Intelligence Agency (NGA) became the first intelligence agency to host an operational capability within Amazon Web Services' Commercial Cloud Services (C2S) environment after Lockheed Martin deployed the interactive map for NGA's Map of the World to the C2S environment.
The Map of the World initiative acts as an interface for NGA's most comprehensive and accurate geospatial intelligence data. Designed for novice users and geospatial-intelligence experts, it serves as a platform to explore constantly-updated content and link natural and man-made features on, above and beneath the Earth to intelligence observations. Users can search for objects like bridges or railroad depots and know where the objects are located, as well as intelligence embedded within each object. This cloud deployment is an early step in the transformation of the Intelligence Community's infrastructure and will not only cut costs and increase efficiencies for the enterprise, but will also provide the entire Intelligence Community access to the Map of the World, which is the single integrated environment where all analysts can examine data, record observations and share all known information about a threat.
Lockheed Martin's Geospatial-Intelligence Visualization Services (GVS) program helped NGA and the Intelligence Community achieve this milestone by migrating the Map of the World's interactive map and helping the community determine the processes to use the cloud environment. The deployment also consisted of the system's accreditation in-compliance with ICD-503 guidelines which establish policy for the intelligence community's security risk management for IT systems.
The Total Application Services for Enterprise Requirements (TASER) GVS contract vehicle, which was originally awarded in 2012, conveys geospatial visualization context and analytic capabilities to warfighters, intelligence officers and policy-makers through classified and unclassified computer networks.
Additional information: http://www.lockheedmartin.com/us/ products/geospatial.html
---