DigitalGLobe's WorldView Legion Constellation to Be Built By SSL
DigitalGlobe, Inc. has selected Space Systems Loral (SSL) to build the spacecraft for their next-generation WorldView Legion constellation.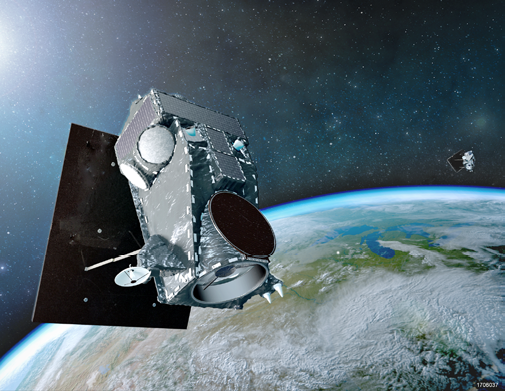 The constellation will deliver industry-leading resolution and accuracy, enable high-revisit applications and assure service continuity for the company's customers through 2030.
SSL has entered into this firm-fixed price contract with DigitalGlobe to build the WorldView Legion satellites — the first of which is planned to launch in 2020 — to replace the WorldView-1, WorldView-2, and GeoEye-1 satellites. The WorldView Legion constellation will double DigitalGlobe's capacity to collect 30 cm and multi-spectral imagery starting in 2020.
Once combined with DigitalGlobe's existing WorldView satellites and the forthcoming Scout smallsat constellation, DigitalGlobe will image the most rapidly changing areas on Earth as frequently as every 20 to 30 minutes, from sunup to sundown.

These capabilities will provide even greater insights into global events of significance, giving customers the ability to make critical decisions with confidence when time is of the essence.
According to Dr. Walter Scott, DigitalGlobe's Founder, EVP & CTO, WorldView Legion represents DigitalGlobe's commitment to meet the demanding and evolving needs of a diverse customer base for many years to come, building upon the firm's excellent track record of performance, best-in-class satellites and ground infrastructure as well as a deep understanding of government mission needs and commercial applications. DigitalGlobe has great confidence in the quality, value, and reliability of the SSL spacecraft.
Richard White, the President of SSL Government Systems, noted that the award of this contract with DigitalGlobe demonstrates SSL's emerging leadership in building satellite constellations and Earth Observing spacecraft. DigitalGlobe is known as a global leader in advanced geospatial solutions and the company is pleased that they have placed their trust in the company's proven performance and state-of-the-art design for a fleet that will provide exceptional agility and persistence.
www.digitalglobe.com
www.sslmda.com
---
Environmental Testing Is Next For GPS III
In a specialized cleanroom designed to streamline satellite manufacturing, Lockheed Martin is in full production building GPS III — the world's most powerful GPS satellites.
The company's second GPS III satellite is now assembled and preparing for environmental testing, while the third satellite is close behind having just received its navigation payload.
In May, the U.S. Air Force's second GPS III satellite was fully assembled and entered into Space Vehicle (SV) single line flow when Lockheed Martin technicians successfully integrated its system module, propulsion core and antenna deck.
GPS III SV02 smoothly came together through a series of carefully-orchestrated manufacturing maneuvers utilizing a 10-ton crane.
GPS III SV02 is part of the Air Force's next-generation of GPS satellites, that have three times better accuracy and up to eight times improved anti-jamming capabilities.
Spacecraft life will extend to 15 years, 25 percent longer than the newest GPS satellites on-orbit today.
According to Mark Stewart, VP of Navigation Systems for Lockheed Martin, GPS III SV02 will begin environmental testing this summer to ensure the satellite is ready for the rigors of space.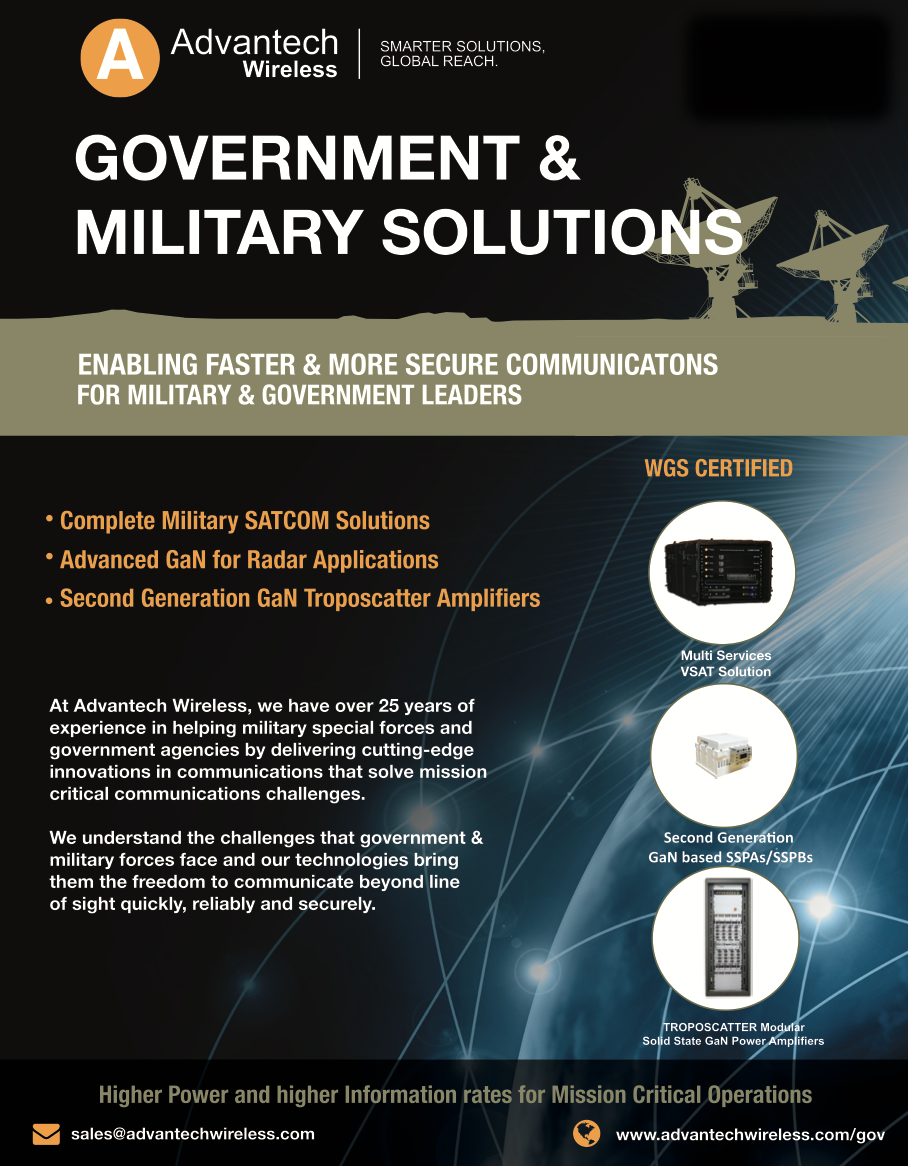 This testing simulates harsh launch and space environments the satellite will endure, and further reduces any risk prior to it being available for launch in 2018.
Directly following GPS III SV02, eight more contracted GPS III satellites are moving through production flow at Lockheed Martin's nearly 40,000 sq. ft., state-of-the-art GPS III Processing Facility near Denver, Colorado.
GPS III SV03 recently completed initial power on of its bus, which contains the electronics that operate the satellite.
The company received SV03's navigation payload from its supplier, Harris Corporation, in May. After further system testing, SV03 will be ready for full integration later this fall.
GPS III SV04's major electronics are being populated as it prepares for its own initial power on. This satellite's navigation payload is expected to arrive and be integrated into its space vehicle before the end of the year.
Components of the next six satellites, GPS III SV05-10, are arriving at Lockheed Martin daily from more than 250 suppliers in 29 states. To date, more than 70 percent of parts and materials for SV05-08 have been received. The company was placed under a production contract for SV09-10 in late 2016.
All of these satellites are now following the Air Force's first GPS III satellite, GPS III SV01, through a proven assembly, integration and test flow.
SV01 completed its final Factory Functional Qualification Testing and was placed into storage in February 2017 ahead of its expected 2018 launch.
With multiple satellites now in production, Lockheed Martin engineers are building GPS III smarter and faster.
The key to their success is the company's GPS III Processing Facility, a cleanroom manufacturing center designed in a virtual-reality environment to maximize production efficiency.
Lockheed Martin invested $128 million in the new center, which opened in 2011.
The company's unique satellite design includes a flexible, modular architecture that allows for the easy insertion of new technology as it becomes available in the future or if the Air Force's mission needs change.
Already satellites based on this design will also be compatible with the Air Force's next-generation Operational Control System (OCX) and the existing GPS constellation.
The GPS III team is led by the Global Positioning Systems Directorate at the U.S. Air Force Space and Missile Systems, Center.
Air Force Space Command's 2nd Space Operations Squadron (2SOPS), based at Schriever Air Force Base, Colorado, manages and operates the GPS constellation for both civil and military users.
GPS III will ensure the U.S. maintains the gold standard for positioning, navigation and timing.
www.lockheedmartin.com
---
Honeybee Robotics Is Acquired
A long-standing company — 181 years, to be exact — has acquired Honeybee Robotics Spacecraft Mechanisms Corporation.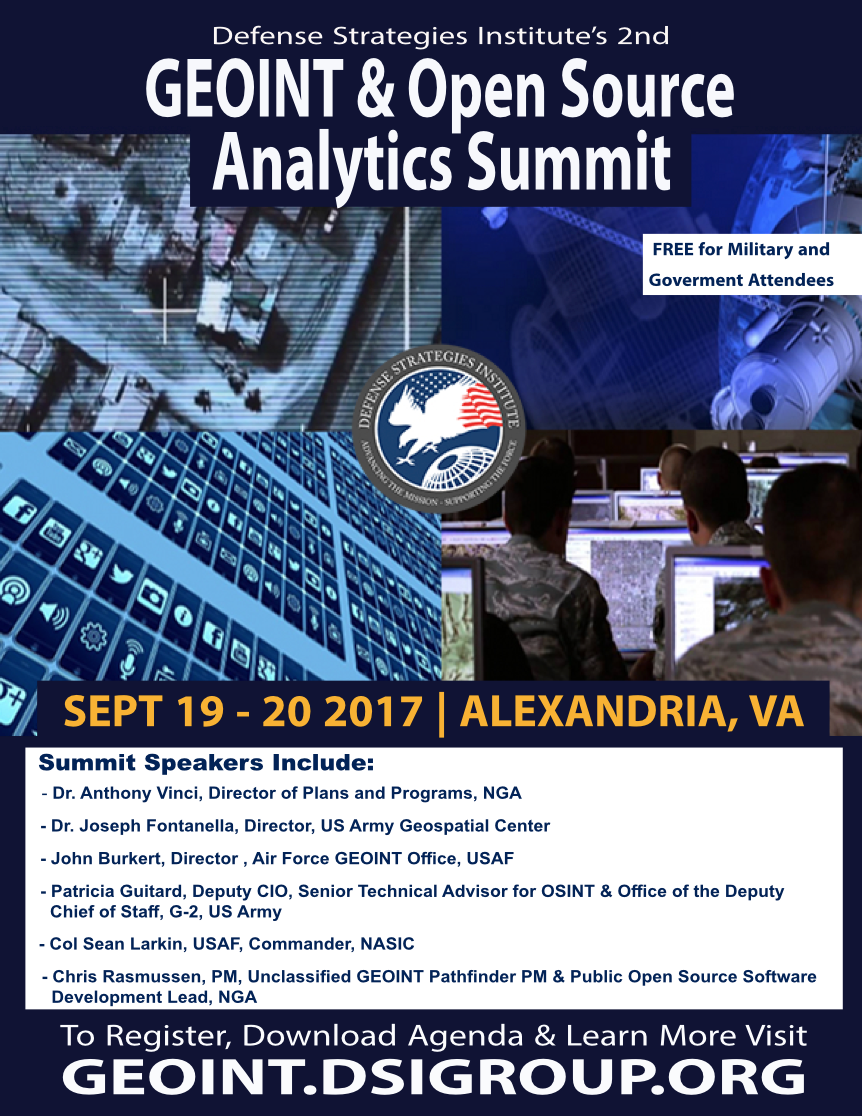 Honeybee Robotics Spacecraft Mechanisms Corporation has been acquired by Ensign-Bickford Industries ("EBI"), of Simsbury, Connecticut Honeybee Robotics will be a stand-alone, wholly-owned subsidiary of EBI and will complement EBI's current aerospace and defense subsidiary, Ensign-Bickford Aerospace & Defense ("EBAD").
Honeybee Robotics has been building advanced robotic solutions since 1983. Over the company's 34-year history, the firm has completed hundreds of projects for government agencies and private enterprise in the fields of planetary exploration spacecraft, spacecraft components and subsystems, medical technologies, flexible manufacturing, mining, and oil and gas. Honeybee will continue to serve these markets while gaining access to new resources and business expertise from EBI to power its growth. The company will continue to serve customers from facilities in Brooklyn, New York, Longmont, Colorado, and Pasadena, California.
Co-founder Stephen Gorevan said that Honeybee has been fortunate to develop robotic technologies for some of the most exciting missions in recent decades, and they have built a reputation for quality, reliability, and innovation in their work. Now they are thrilled to have a new corporate parent in Ensign-Bickford to usher in the next chapter of growth in spacecraft and robotic technologies. When his partner Chris Chapman and he started the company over 30 years ago, they could only dream of having such a partner with long-term vision and the business expertise to take their technologies to the next level.
EBAD serves as a prime contractor and supplier to most primes in the areas of space launch vehicles, satellites and spacecraft, missiles, and soldier systems. Honeybee Robotics will help to expand technology offerings to many of the same customers as EBAD, particularly with mission solutions for mechanisms, control, instrumentation, and robotic systems in space. Though both EBAD and Honeybee will operate as stand-alone businesses within EBI, the businesses will work together closely to develop advanced and innovative ways to meet customer needs and to create new, efficient solutions in the spacecraft and advanced robotics markets.
Brendan Walsh, President of EBAD stated that Honeybee has established impressive capabilities for high growth Satellite and Space Exploration markets. This is a great addition to EBI. Kiel Davis, President of Honeybee Robotics added that the timing is great.
www.ensign-bickfordind.com/
---
Advanced Tactical Comms for German Armed Forces from Rohde & Schwarz
Following many years of joint development, the Federal Office of Bundeswehr Equipment, Information Technology and In-Service Support (BAAINBw) has signed a contract with Rohde & Schwarz for the procurement of the SVFuA, which is an advance measure in the "Mobile Tactical Communications" (MoTaKo program for digitizing tactical communications within the German Armed Forces.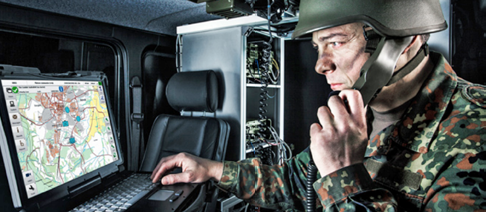 SVFuA operates on the principle of the software defined radio (SDR) and offers secure, trustworthy communications up to the classification level SECRET.
Rohde & Schwarz drew on their own in-house cryptology development as a key national technology. Initially, 50 command vehicles — PUMA infantry fighting vehicles (IFV) and BOXER armored transport vehicles (ATV) — will be equipped.
Rohde & Schwarz will produce and deliver the first installment of the overall SVFuA system by 2020. The contract's framework agreement allows the Federal Armed Forces to order additional SVFuA systems within a seven-year timeframe.
In 2009, Rohde & Schwarz was given the responsibility for the overall design and the overall system, as well as for developing a prototype base unit and proving that such could be series produced.
In 2016, the Federal Office for Information Security (BSI) confirmed that the requirements for certification at the classification level SECRET had been met.
Certification in line with the internationally recognized Software Communications Architecture (SCA) standard for SDR radio systems was a prerequisite for customer acceptance.
As the radio system was developed in line with the SCA standard, it is possible to port current and future national and international waveforms onto the radio system as long as these waveforms also meet the requirements set out in the SCA standard.
The SVFuA gives the German Armed Forces all the tools needed to create and especially protect information superiority and also ensures interfaces with allies during joint missions and for collective defense.
With the acquisition of the SVFuA, the German Armed Forces are taking the first step in modernizing its tactical communications within the framework of the MoTaKo program.
To support these projects over the long-term, Rohde & Schwarz has established a joint venture with Rheinmetall AG for the purpose of submitting a tender as a general contractor.
Hartmut Jäschke, the SVP of Market Segment Secure Communications Sales and Projects at Rohde & Schwarz, explained that with the SVFuA system, the German Armed Forces lays the foundation for state-of-the-art, future-ready, tactical communications. Rohde & Schwarz fulfills all of the customer's requirements for a scalable, reconfigurable, and future-proof overall system. The company has demonstrated the implementation of current third-party waveforms on the software defined radio while preserving intellectual property rights, satisfying today's requirements for interoperability with partners.
Harald Stein,the President of BAAINBw, added that quipping the first PUMA and BOXER command vehicles with SVFuA is an important first step toward MoTaKo and with Rohde & Schwarz, a technologically-leading partner for this key modernization project has been found.
www.rohde-schwarz.com/
---