Thousands of military personnel are deployed every year in foreign countries as part of embassy and consulate security, peacekeeping and diplomatic missions, or military operations. Deployments abroad may last several months and keeping the morale of troops and other military personnel high is key to the mission success.
In a world where access to digital entertainment and information is easily accessible in most urban areas, it is hard to imagine being deployed to a mission abroad with limited or no access to the web, social media or messenger apps to remain in touch with families and friends back at home.
---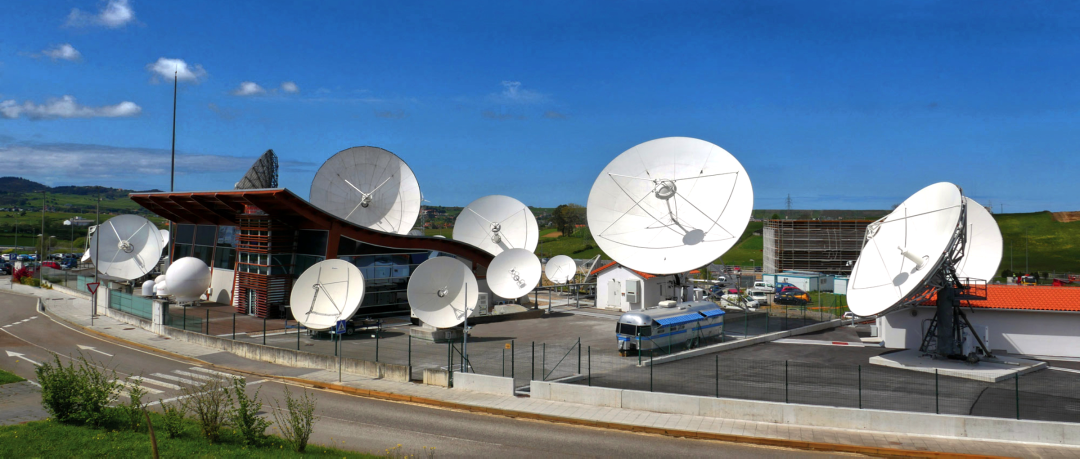 ---
The Spanish Ministry of Defense (MoD) took a step forward last year by starting a program to improve the morale, welfare and recreation services of troops that were deployed in operational zones abroad. The Spanish MoD uses the X-band satellite capacities of the SPAINSAT and XTAR-EUR satellites that are operated by Hisdesat, the Spanish governmental satellite service provider and XTAR LLC, respectively.
More than 2,500 troops deployed across several countries in Eastern Europe, the Middle East and Africa, as well as navy soldiers performing missions in the Atlantic and Indian ocean regions, now have access to a variety of secure communications and entertainment services that include access to the Internet, voice calls, distance e-learning, streaming of live TV channels and multimedia content to a quality level that was not previously available.
This time, the service providers involved had the opportunity to design a service from scratch, according to the vision and objectives of the Spanish MoD to improve the morale of those troops deployed in zones of operations while keeping security risks that a new network may bring as low as possible.
Designing a new, purpose-built, secure communications network improves the variety of services and enhances the experience to end users and also allows for the implementation of security aspects at the center of the service.
In this mission, a new satellite transport network has been designed and implemented by Santander Teleport that centralizes all traffic and delivers the service securely, via encrypted links and communicating to the data centers of Telefónica in Madrid and the Centre for Information and Communication Technologies and Systems of the Spanish MoD (CESTIC).
---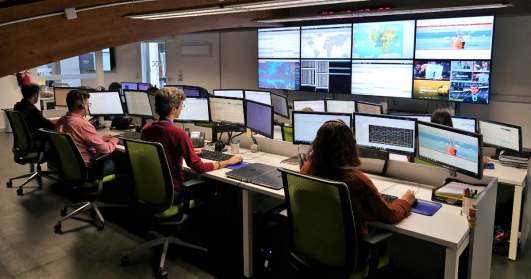 The satellite network is monitored and managed 24/7 from the Santander Teleport NOC.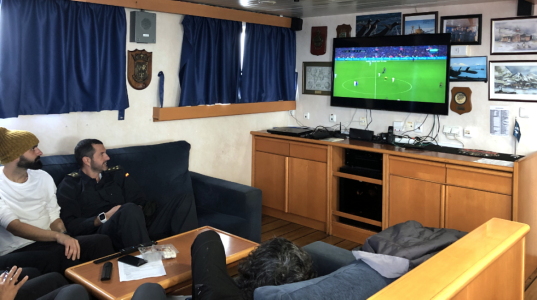 Spanish military personnel deployed abroad enjoying the new welfare services upgrade.
---
This is accomplished via private circuits and avoids silo networks that are contracted to local providers to serve individual sites. That is a model that increases the risks of network tampering or monitoring by third party actors.
On the other hand, the use of a dedicated and secure managed network allows for total control of the satellite capacity available and improves efficiencies, as large pools of bandwidth are only shared across all of the land sites and navy ships. Furthermore, several traffic-management layers have been deployed that include encryption, quality of service, prioritization, data compression acceleration and optimization, boosting the experience from the end user point of view and squeezing the most out of the limited spectrum available.
For all the vessels where a high-throughput X-band terminal is not yet available, Global Xpress® links from Inmarsat have been implemented. The GX traffic is landed in a teleport in Amsterdam and routed directly to Telefonica and CESTIC through dedicated private circuits as well.
From now on, military end users far from home will have access to multimedia content that includes customized live TV channels containing news and sports events as well as streaming content from a variety of TV shows, documentaries and movies that are regularly refreshed.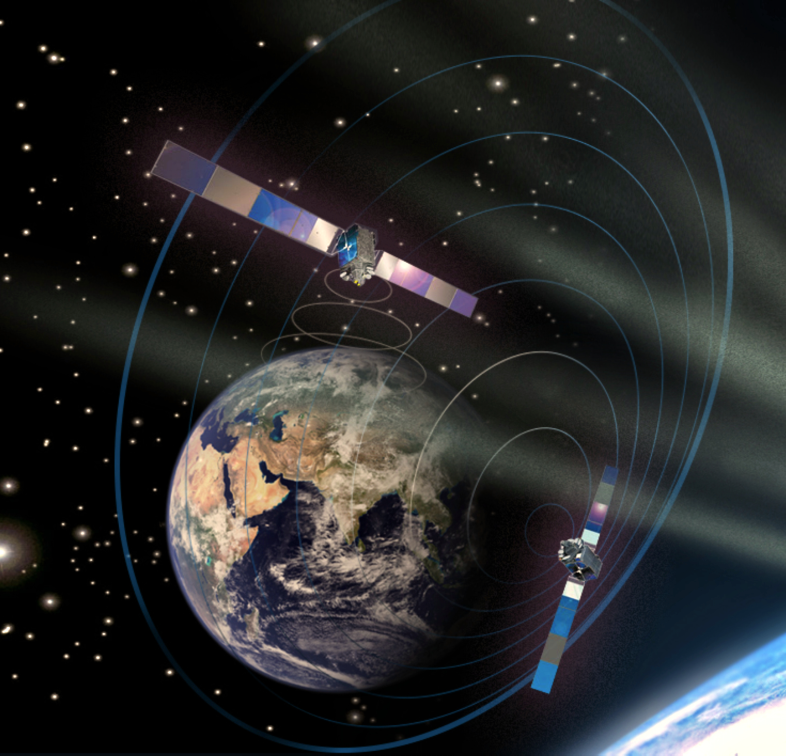 The Hisdesat-owned satelllites on-orbit.
All of this content is provided by Movistar+ — that guarantees the quality and streaming rights.
Users will be able to access all of this content and communicate with families and friends back home through their own mobile devices (BYOD), thanks to specially designed mobile apps that allow user-friendly access to all these services while ensuring access to the network is secure.
In order to manage a smooth delivery of these services, and taking into consideration the difficulties in logistics and security that surrounds a network deployment in a military environment, the network has been designed to be used with standard satellite nodes that consist of a VSAT terminals, traffic optimization devices, Wi-Fi controllers and access points, content servers, and networking devices initially installed to more than 11 terrestrial locations and 18 vessels.
Having standard nodes also allows for easier maintenance and better management of equipment spares. Moreover, two pilot nodes, one in a military base in Madrid and one at Santander Teleport, serve as a testbed for monitoring, troubleshooting and soak testing future service upgrades and improvements.
The experience of going from concept to an actual delivered service has been extremely positive for all parties, including the companies involved in service delivery (Hisdesat with XTAR LLC and Santander Teleport as partners, and Telefonica together with Movistar+ and Inmarsat), to the main contractor (the Spanish MoD).
The impact of the telecommunications and, more specifically the Internet, has been transformational in a way that has dramatically improved productivity and interactivity as well as revolutionizing the way in which users communicate and engage in their social habits.
People have become extremely dependent upon communications due to the huge benefits and comforts the technology provides. When separated from home and loved ones, a lack of access to Internet can be harming and disruptive to the morale of those brave men and women serving abroad.
If one element is undisputable, that is that satellite communications is key to enabling ubiquitous access to all those entertainment and communications applications that all are so used to using these days — the ability to communicate successfully is essential to closing the emotional gap that is suffered by those serving their nations far from their homes.
www.santanderteleport.com
---