As a person who has always found space technology endlessly fascinating, I often think about how broadly satellite advancements touch upon the wide range of human experiences. In our blogs, we have frequently conveyed how satellite communications (SATCOM) supports the military mission.
However, we must also recognize that SATCOM helps us — governments, corporations, communities and citizens — forecast weather, use GPS applications, watch television programs, make phone calls, supply electrical power and respond to disasters, among many other use cases. The outcomes from space effect all aspects of our
daily lives.
---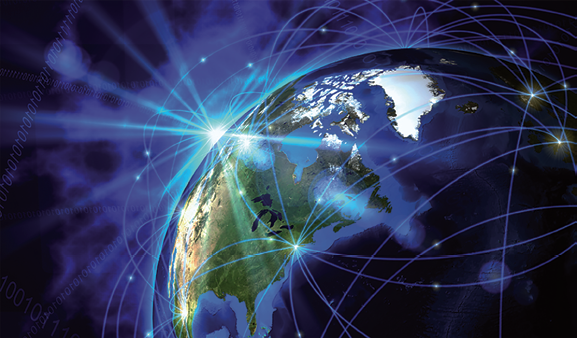 ---
That is why we are growing increasingly watchful over the sustainability of the space domain across all orbits, including threats in geosynchronous (GEO) orbit. Risks to this domain from debris, other satellites and behaviors — unintentional or not —are increasing.
As a result, the space-operating environment has become more contested, degraded and operationally-limited, which drives the need for enhanced space situational awareness (SSA) to better protect assets in space.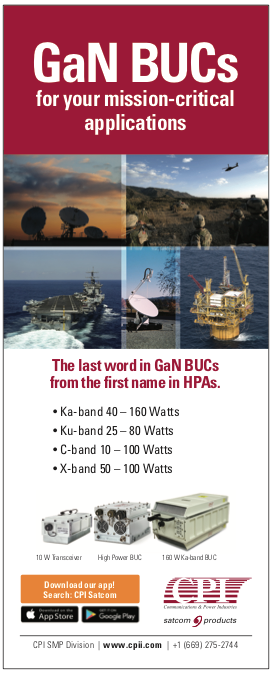 It is about more than just data and more than just cataloging objects — it is about maintaining custody of data and supporting the command and control of these assets. Increased knowledge of the space domain and sufficient information to make informed and timely operational decisions for safe operation of satellites is required.
At the 8th Annual Space & Satellite Regulatory Colloquium in Washington, D.C., I had the opportunity to expand upon this topic during a panel discussion on space situational awareness (SSA). During the session, the question of "Who is responsible to fix this?" came up. Is it the government? Is it industry? My reply is, "Both."
Our satellite industry plays an essential and driving role in today's national security strategy rather than a secondary or reactive one. Across all domains and capabilities, the commercial industry continues to innovate and advance comparably and even beyond what governments can do. We pursue these accomplishments not as competitors to agencies, but as collaborators for assured, protected access to space.
SSA sharing proves critical for a safe and secure space domain. It fosters the openness, predictability and transparency of space operations. Our unprecedented SSA and supporting architecture provides timely indications and warnings of potential threats operating in orbit. As trusted operators, we have an obligation to operate responsibly in space and demand similar behavior from others.
The collection and analysis of data remains a critical component of SSA. We need data that tells us where our assets are, and how to operate in space in a way that does not put these assets at risk, i.e., collision avoidance. We need data that pinpoints the presence and volume of debris. As more and more objects enter space, we will always seek improved information from this data to safely navigate this ever-changing and increasingly complex environment.
Toward this goal, Inmarsat is proud to be one of the founding members of the Space Data Association (SDA), an international coalition that brings together satellite operators to support the controlled, reliable and efficient sharing of data critical to the safety and integrity of the space environment and the radio frequency (RF) spectrum.
We all know the time-tested dogma, "Rubbish in/rubbish out" … If the data is not good enough, then the system is highly flawed. Through ongoing education and collaboration, the SDA seeks to inform our industry and government partners with an understanding that improving the data that goes into the system, the better our knowledge of the space catalog.
This is just one role that we as a trusted industry leader take on, so that the space environment is sustained for the long-term future. But, as indicated, we need government to step up as well, to federate the problem by leveraging industry-generated data and analysis. With this, the government can appropriate funding and develop a regulatory framework that incentivizes responsible activity while increasing costs for irresponsible operators.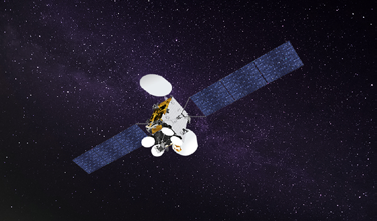 Artistic rendition of Inmarsat's fifth Global Xpress V-HTS satellite —
GX5 — on-orbit. Image is courtesy of the company
However, this framework must be elastic as innovation continues to change the playbook. For example, the U.S. President's Space Policy Directive-3 (SPD-3) acknowledged that new debris mitigation rules are needed to adjust to changes in the environment, requiring greater agility.
"Emerging commercial ventures … are increasingly outpacing efforts to develop and implement government policies and processes to address these new activities," states the directive. "To maintain U.S. leadership in space, we must develop a new approach to space traffic management (STM) that addresses current and future operational risks. This new approach must set priorities for space situational awareness (SSA) and STM innovation in science and technology (S&T), incorporate national security considerations, encourage growth of the U.S. commercial space sector, establish an updated STM architecture and promote space safety standards and best practices across the international community."
With the Department of Defense (DoD) tracking more than 20,000 objects in space — a number that will rise dramatically as new, more capable sensors detect smaller objects — the "volume and location of orbital debris are growing threats to space activities," the directive states. "It is in the interest of all to minimize new debris and mitigate effects of existing debris. This fact, along with increasing numbers of active satellites, highlights the need to update existing orbital debris mitigation guidelines and practices to enable more efficient and effective compliance, and establish standards that can be adopted internationally."
Inmarsat wholeheartedly agrees and believes in responsible stewardship — it is in our collective interest to enhance the overall safety and sustainability of space. We are far past the time of simply "admiring the problem" and saying "this is too difficult."
As President Kennedy told us in the immortal words of his "We choose to go to the Moon" speech, "we do these things, not because they are easy, but because they are hard, because that goal will serve to organize and measure the best of our energies and skills, because that challenge is one that we are willing to accept, one we are unwilling to postpone, and one which we intend to win."
In addition, we as industry should shine a light on the challenges we face to the general public at large, while illuminating how satellites benefit our daily lives.
People respond to things that they care about and their support can help fuel forward momentum for continued progress among industry and government leaders.
With that, we can ensure the protection of the space assets that impact us so greatly and positively, in so many ways.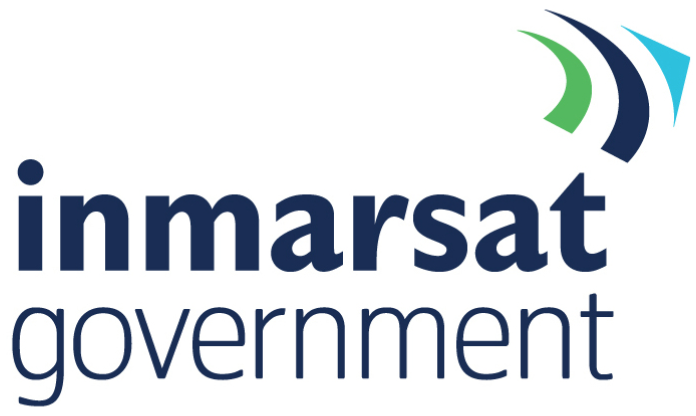 This article first appeared at the Inmarsat Government blog infosite. To read additional, informative articles, please visit
www.inmarsatgov.com/news-events/news/?cat=blog
Rebecca M. Cowen-Hirsch is Senior Vice President for Government Strategy and Policy of Inmarsat's Government Business Unit and she is also a Senior Columnist to MilsatMagazine.
---