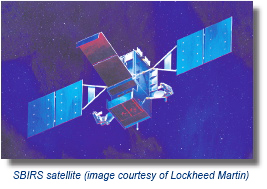 Congratulations are in order to the Space & Missile Center. The U.S.A.F. facility has accomplished two crucial missions — the first is the fully operational status of the final Global Positioning System IIR satellite and the second is the National Geospatial Agency's (NGA) certification and acceptance of the Space Based Infrared Systems, Highly Elliptical Orbit data for use in support of technical intelligence missions.
GPS IIR-21(M)
has been declared operational for military and civilian users worldwide. This step was completed a mere 10 days after the satellite's from Cape Canaveral AFS. GPS satellite (USAF) GPS IIR-21(M) now joins the constellation of 30 operational satellites on orbit providing global coverage and increased overall performance of GPS service. This IIR-M satellite brings into the defense mix improved accuracy, enhanced encryption, anti-jamming capabilities, and a second civil signal to provide dual frequency capability and improve resistance to interference.
"The
50th Space Wing
is extremely proud of adding this new satellite to the operational constellation and we look forward to continuing to use this spacecraft to help with the current fight as well as to support civil users around the world," said Colonel
Wayne Monteith
, 50th Space Wing Commander.
In regards to SBIRS, Mr.
Dennis Lee
, Chief,
Overhead Persistent Infrared Systems
for the
NGA
, approved formal certification after a comprehensive review of test results. The purpose of the technical intelligence certification process is to assure all contributing systems provide reliable, timely, accurate, and unambiguous data for use in U.S. intelligence production. This milestone culminates more than two years of test planning and operational refinements, rigorous functionality testing, and data feasibility and characterization assessments by a joint
NGA
,
National Air and Space Intelligence Center
,
Lockheed Martin
,
Northrop Grumman
and
SBIRS Wing
team. Technical intelligence is one of four designated missions the SBIRS system supports, complementing the others: missile warning, missile defense, and battlespace awareness.
"Technical intelligence certification of the HEO data is a significant achievement shared by the entire SBIRS team. NGA's certification validates the effectiveness of SBIRS capabilities to the intelligence mission and is a testament to the hard work and success of the combined team. We are very pleased with the growing contributions of the SBIRS system to the broader national security space community" said Col.
Roger W. Teague
, Commander of the
Space and Missile Systems Center
's,
Space Based Infrared Systems Wing
, following the certification declaration. The SBIRS technical intelligence certification closely follows successful certification of the HEO system for missile warning operations by
U.S. Strategic Command
on Aug 7, 2009.
There was a slight problem with the
Landsat 5
satellite — the satellite's power had remained at a critically low level and the extent of any potential damage had not been identified. All is well now, as the
USGS
is, once again, able to capture data from Landsat 5 — the satellite is now functioning as expected. As a matter of fact, the agency has told us that the one millionth scene of Landsat data is now available for download via the Internet at no cost. This scene, which covers the Grand Canyon, was captured by the satellite on August 17th!
Frost & Sullivan
has recently released their
European Defence Strategic Communication Market Assessment
, which estimates that the market will earn revenues of
$1.08 billion in 2009
and reach
$2.37 billion
by 2018.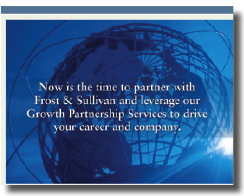 This growth is attributable to the rapidly spreading tenet that SATCOM is a key enabler of networked communication, which is fundamental to
Network-centric Warfare
(
NCW
). According to Major
Sabbir Ahmed
(retired), Frost & Sullivan Research Analyst, "The market is showing signs of rising demand for higher frequencies and wider bandwidths. Networking imperatives for far-flung deployments, improved sensors including unmanned aerial vehicles (UAVs), as well as personnel needs to communicate with their families back home, have all generated a massive increase in bandwidth demand for smooth transmission of voice, data, video and images. This can only be achieved with greater investment in higher frequencies like EHF and AEHF and related SATCOM terminals, among others."
The gradual integration of communication means with elements of situational awareness such as navigation, identification and sensors is the trend of the day.
Communications-on-the-move
(
COTM
) terminals have already demonstrated the embodiment of integrated communication and navigation systems, and have the potential to integrate other elements of situational awareness over time. "In the near future we can expect to see every mine-resistant-ambush-protected (MRAP) platform fitted with one such integrated COTM terminal," predicts
Ahmed
.
"From 2013 onward, the Ka-band will rapidly acquire market share thanks to increasingly number of satellite launches carrying EHF payloads. Unlike the already widely used X and Ku bands, the sky remains relatively open for the Ka band," remarks
Ahmed
. "In the terminal market, multi-band terminals are replacing single bands to claim an increasing stake in procurement across platforms and are set to grow even more robustly with the onslaught of EHF and AEHF bands in the market from 2013 onwards. The COTM terminals should see significant penetration from 2016 onwards."
Technological and regulatory barriers to greater bandwidth, arresting power losses in higher frequencies, and the increased tightening of space entry are some of the major challenges, besides the credit crunch, that could substantially impede market growth. "Armed forces that rely solely on military satellite communications (MILSATCOM) will find that these no longer suffice in meeting growing requirements," states
Ahmed
. "Commercial SATCOM will continue to play an increasing role in filling the gap."
Companies are likely to gain higher returns from investing in satellites that operate with higher frequency payloads. The current credit crisis may prove a barrier to further investment in such satellites. At the same time, however, it may also provide significant opportunities for new entrants. New and flexible companies that adapt early in the game will likely gain dominance in the integrated communication and situational awareness market. However, traditional giants will need to reduce response time if they want to remain competitive. "Companies might seek strategic partnerships to fill capability gaps in areas such as data links, avionics electronics, payloads, COTM terminals, and network interfaces in order to realise the benefit of an integrated C4ISR," says Ahmed. "In this highly lucrative market, a trend-based approach to partnerships and alliances is necessary to develop innovative, market-winning products and securing market entry."
If you are interested in a virtual brochure, which provides a brief synopsis of the research and a table of contents, please email Monika Kwiecinska, Corporate Communications, with your full name, company name, title, telephone number, company email address, company website, city, state and country. Upon receipt of the above information, a brief brochure will be sent to you by email.
European Defence Strategic Communication Market Assessment
is part of the
Defence Growth Partnership Service
program. Frost & Sullivan leverages more than 45 years of experience in partnering with Global 1000 companies, emerging businesses and the investment community from more than 35 offices on six continents.
MILCOM network connectivity has been improved by General Dynamics. The Joint Tactical Radio System (JTRS) Handheld, Manpack, Small Form Fit (HMS) team, led by General Dynamics C4 Systems, has successfully added the highly capable Soldier Radio Waveform (SRW 1.0c) to the Rifleman Radio (AN/PRC-154) and the HMS Manpack Radio intended for use in vehicles. This places HMS first in line to bring the JTRS SRW 1.0c to dismounted soldiers for an unprecedented level of network connectivity.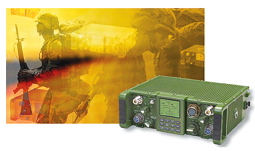 Next steps for the Rifleman Radio include
Security Verification Testing
and final certification, followed by a
Department of Defense
Milestone C
decision, which is the last step before
low-rate initial production
(
LRIP
). The government expects to make its LRIP award for HMS in November 2009. In preparation for initial production, the General Dynamics-led team has qualified four manufacturers as suppliers of HMS radios to the government. Each of the manufacturers —
BAE Systems
,
General Dynamics
,
Rockwell Collins
and
Thales Communications
— have successfully built and delivered HMS radios to the government for testing and use during military exercises. Keeping soldiers on the ground better connected to their team members and commanders while reducing power consumption and extending battery life is the HMS mission. Using the Soldier Radio Waveform, HMS radios create their own communication network without the use of towers to relay radio signals, linking any platform — such as vehicles soldiers, even robots - into ad hoc networks. This is an advantage when users are in remote locations or have to work around obstructions as one HMS radio will find another, automatically routing the message to the end user.
Harris Corporation (NYSE: HRS) has received certification from the National Security Agency (NSA) for the Harris RF-310M-HH, the world's first tactical radio to use new encryption technology designed to simplify the enabling of communications interoperability within multinational coalitions — Harris and NSA collaborated on the new technology, which is based on a set of commercial algorithms and keying techniques defined as "Suite B."
The
Harris RF-310M-HH
is a multiband, multi-mission, software-defined Suite B radio certified to transmit voice and data up to the
U.S. SECRET
level. The objective of the Harris/NSA joint project is to make it easier for U.S. forces and coalition partners to communicate on the battlefield, resulting in improved coordination, easier mission planning and reduced instances of friendly fire. These radios will be commercially available to coalition partners with limited restrictions and will enable secure communications with U.S. troops using other equipment such as the JTRS-approved
Falcon III
(R)
AN/PRC-152(C)
handheld and
AN/PRC-117G
manpack radios. The RF-310M-HH has also been submitted to
NATO
's
Military Committee Communications and Information Systems Security and Evaluation Agency
for NATO SECRET traffic certification.
ITT Corporation's imaging system will be aboard DigitalGlobe's WorldView-2 remote sensing satellite for its launch on October 6th. The WorldView-2 imaging payload is the second such system engineered and manufactured by ITT Space Systems Division for DigitalGlobe.
The
ITT
imaging system on
WorldView-2
is designed to assure the availability of high-resolution imagery for military, intelligence, foreign policy, homeland security and civil applications. The payload includes the electro-optical assembly (camera and telescope), focal plane detectors and electronics, power supply unit and high-speed digital processors. It also provides a flexible and scalable platform that supports virtually any sensor configuration and the ability to customize and enlarge instruments. The sensor is the highest resolution commercially available and boasts the fastest large area collection — up to five GB per second. Once deployed, the imaging system will take pan-sharpened, multispectral images of the earth at 1.8 meter resolution from almost 500 miles above the Earth.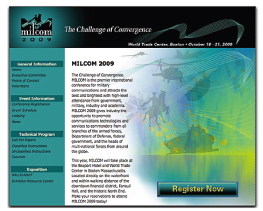 MILCOM, in case you were unaware, is the premier international conference for military communications and attracts the best and brightest with high-level attendance from government, military, industry and academia.
MILCOM 2009
offers our industry the opportunity to promote communications technologies and services to commanders from all branches of the armed forces, Department of Defense, federal government, and the heads of multi-national forces from around the globe. Confirmed featured speakers include:
ADM Thad W. Allen, USCG, Commandant, U.S. Coast Guard
GEN Peter W. Chiarelli, USA, Vice Chief of Staff, U.S. Army
Panel Sessions Include:
Challenges of Convergence: DoD J6 Perspective — Moderator: LTG Dennis Via, USA, Director, Command, Control, Communications and Computer Systems, J6, The Joint Staff
Science and Technology for Future Military Communications — Moderator: Dr. Cynthia Dion-Schwarz, Director, Information Systems, DDR&E/DUSD (S&T)
Converging MILSATCOM, JTRS and the GIG —
Moderator: Mr. Richard Williams, Principal Director, GIG Enterprise Services Engineering, Defense Information Systems Agency
Migration Toward International Network-Centric Interoperability — Moderator: Representative from the Office of the Assistant Secretary of Defense for Networks and Information Integration NATO C4ISR Coalition Planning, Execution and Lessons Learned — Moderator: Mr. Malcolm Green, Chief, CAT 9 Communication Infrastructure Services, NATO C3 Agency
Unmanned Aerial Systems: Providing Enhanced C4ISR Capabilities to the Warfighter — Moderators: Mr. Henry J. Muller, Jr., Director, CERDEC - Space and Terrestrial Communications Directorate and COL Raymond Jones, Program Manager, Airborne Maritime Fixed Station, JTRS
Classified (U.S. Secret and below) and unclassified sessions will include more than 400 technical paper presentations and there will be more than 200 exhibits, which will be co-located in the
World Trade Center
exhibit hall. See, touch and try out the latest communications technologies. For additional information and registration, head over to the registration website or select the graphic in this story.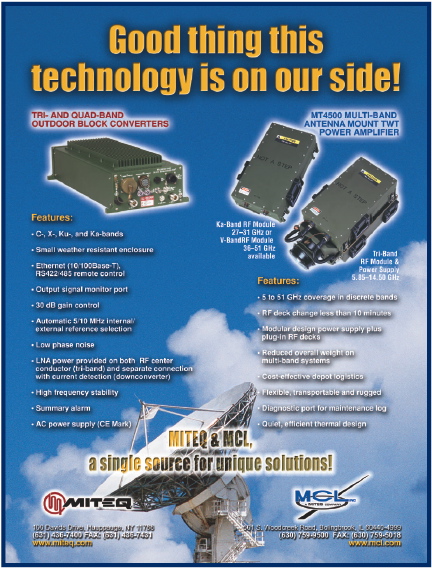 Australian satellite company, NewSat Limited, has formed an important, strategic alliance with channel partner and defense communications provider, Proactive Communications Inc. (PCI). Many SATCOM companies focus solely on the American market. This has been problematic for military operations, as the U.S. has been unable able to find many secure, as well as reliable, options for unified communications, especially as international operations for the U.S. Government requires a very strong global support network.
In terms of military communications, security is paramount. Suppliers and networkers must be trusted and accredited. As
NewSat
fills both requirements, the company is an understandable choice for the development of military partnerships with
PCI
. PCI's ability to offer unified communications through NewSat's satellite network has strengthened the Texas-based company in contract acquisitions, especially due to Newsat's teleports in Adelaide (South Australia), with global reach to Southwest Asia — a region that has proven to be challenging for American companies.
This partnership has resulted in high-speed, reliable, and secure satellite communications that are able to facilitate unified communications for coalition troops or businesses in Afghanistan. In the past, unified communications were difficult to establish for this region — this international partnership managed to achieve this feat a few months ago. NewSat CEO
Adrian Ballintine
said the current two year contract would see satellite communications available to PCI for exclusive use in Southwest Asia. "NewSat's time-tested reputation for providing reliable satcomms coupled with PCI's ability to harness satellite bandwidth, will resolve many communications barriers in the Middle East."
The Australian-U.S. partnership has the ability to expand and evolve as communication needs change for the region. Both companies are Cisco certified and experienced in unified communications for military operations, which has definitely gained favor within Defense agencies and selectors. NewSat's satellite network has a strong global reach and currently enjoys worldwide contracts with companies whose focus extends from the mining and exploration sector, to retail, construction, and emergency services.
Northrop Grumman Corp. successfully demo'd Joint STARS and E-2 Hawkeye interoperability between manned and unmanned platforms during a recent virtual joint military demonstration involving U.S. and coalition forces. The demo, Empire Challenge 09 (EC09), was executed by U.S. Joint Forces Command (USJFCOM) revealed how U.S. and coalition forces can better work together to collect, analyze, and share relevant reconnaissance information.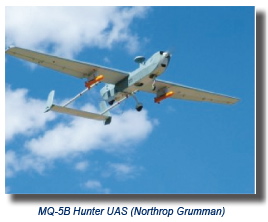 During the month-long exercise, virtual physics-based and operational flight program simulations of multiple
Northrop Grumman
platforms, including the
E-8C Joint Surveillance Target Attack Radar System
(
Joint STARS
) and
E-2 Hawkeye Airborne Early Warning and Control
(
AEW&C
) aircraft, worked collaboratively to achieve interoperability between multiple manned and unmanned aircraft via an airborne web services architecture. One key element to the success of this interoperability was an E-2 Hawkeye developmental test bed. The test bed is based on the capability of the U.S. Navy's E-2 Hawkeye mission computing system, which enabled it to successfully operate the
Electrical Optical
(
EO
) sensor onboard both manned and unmanned aerial vehicles (UAVs) in response to requests from ground commanders. Using machine-to-machine command interfaces, the E-2 test bed was able to cue each UAV simulator to provide imagery of both static and dynamic ground tracks for target identification. The image request messages were transmitted via machine-to-machine interfaces, replacing the need for voice and manual chat resulting in an increased response time. The virtual Joint STARS integrated the
Battle Management Command and Control
(
BMC2
) architecture providing constellation management along with UAV control and multi-level security capability sets which enabled the platform to demonstrate an expansion of its current ISR role to include automated UAV image collection and development of target quality solutions to support strike engagements.
Sensor imagery received from the UAVs via Joint STARS was provided to an image analyst who examined each image and determined which should be included in the
image product library
(
IPL
). Images in the IPL were used to populate the
Global Command and Control System
(
GCCS
). Once threats were identified, the E-2 test bed managed airborne attack assets, including F-18s and EA-6Bs, to conduct precision strike missions against those threats, based on Joint STARS ground tracks and correlated imagery supporting threat identification. The net effect of this ISR sensor tasking and command and control network was a reduction in both the 'kill-chain,' the time it takes to find, identify, and engage a target, and the operator workload required to accomplish the task. In addition to the virtual Joint STARS and E-2 Hawkeye platforms, other Northrop Grumman assets participating virtually in Empire Challenge 09 included the
RQ-4 Global Hawk
unmanned aircraft reconnaissance system,
MQ-8B Fire Scout
vertical takeoff and landing unmanned system, and the
MQ-5B Hunter
medium altitude unmanned aerial system.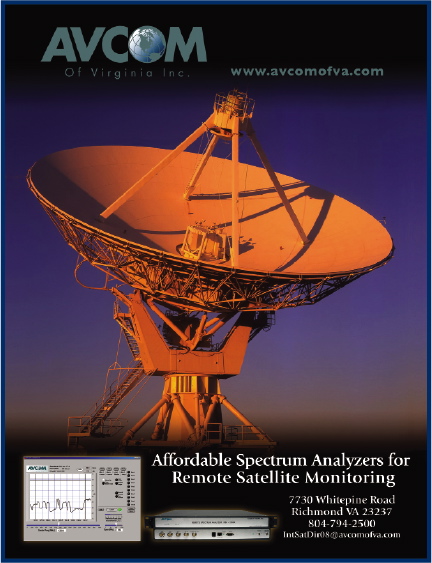 The virtual, human-in-the-loop wargaming environment used in Empire Challenge was built by Northrop Grumman and developed with the company's
Cyber Warfare Integration Network
(
CWIN
). Based at the
USJFCOM Joint Intelligence Laboratory
(
JIL
) in Suffolk, Virginia, the virtual platforms were linked to the "live-fly" exercise at the
Naval Air Weapons Station
(
NAWS
) in China Lake, California, as well as the
Combined Air Operations Center-Experimental
at
Langley Air Force Base
, Virginia.
Orbit Technology Group was awarded an order in excess of $4 million by the French Navy via DCNS — Orbit will supply the French Navy with Ku-band OrSat and C-band marine SATCOM systems. The French Navy will now obtain continuous, high speed, two-way connectivity for reliable reception and transmission of voice, data and Internet connectivity in harsh environmental conditions.
Avi Cohen
, the President & CEO of
Orbit
, was enthusiastic regarding the new contract. "We are very pleased with this important addition to previous Orbit contracts with other leading European navies. Our success in winning this tender underscores our technological capabilities in the field of satellite communication. We continue to demonstrate that, with Orbit's antenna systems, navies obtain the dependable and comprehensive coverage, critically important for today's threat filled environment."
Orbit's off-the-shelf, ready -to-operate Marine Satellite Communication systems offer a number of unique features. Using an exclusive modular mechanical design that is extremely compact and highly efficient, the systems provide high bandwidth, always on, connectivity.
OrSat
also boasts no keyholes for continuous zenith-horizon communications. With built-in GPS and RF packages, OrSat requires no system balancing and is exceptionally easy to install, operate, and maintain and it possesses Eutelsat, Intelsat, and Anatel type approvals.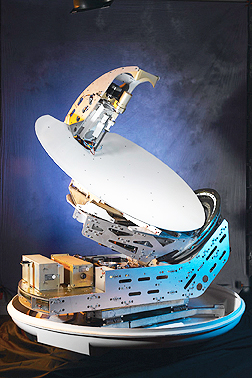 Orbit also presented its new and improved
OrSat-G
antenna at CommunicAsia in Singapore. Orbit's
Global-Ku Marine Stabilized Antenna
(OrSat-G) can support the connectivity requirements of different satellites under any sea conditions worldwide. It is type-approved by the major satellite companies, whose chain of spot-beams enables coverage for ocean-crossing shipping routes.
The enhanced capabilities of OrSat-G are based on
Automatic Beam Switching
(
ABS
), Co or Cross Polarization, different power limitations, and Global LNB. The new OrSat-G provides non-stop Internet connectivity onboard vessels with international routes. Like its predecessor, the OrSat-G is simple to operate with plug-and-play architecture and is highly cost-effective throughout its life cycle.
In addition to the OrSat-G, Orbit also debuted the
60cm Ku-Band marine VSAT
antenna system and the SATCOM innovative solution that possesses a unique RF-tracking algorithm for high-speed trains that is compliant with satellite regulations and train standards.
Tactical Satellite-3 (TacSat-3) has completed its critical calibration phase and the program team is now preparing the 880-pound spacecraft for the crucial validation stage. This stage involves demonstrations of the primary payload, the Advanced Responsive Tactically-Effective Military Imaging Spectrometer, and the two secondary trials, the Satellite Communications Package and the Space Avionics Experiment, occurring the rest of its year-long mission.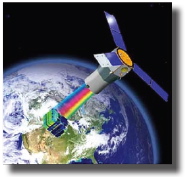 Administered by the AFRL's
Space Vehicles Directorate
,
TacSat-3
serves as a partnership between the
Department of Defense
's
Operationally Responsive Space
office, the
Air Force Space and Missile Systems Center
's
Space Development and Test Wing
, the
Army Space and Missile Defense Command
, the
Office of Naval Research
, the AFRL's
Sensors Directorate
and the
National Geospatial-Intelligence Agency
.
RaySat Antenna Systems has developed the StealthRay 5000 antenna to meet the demanding and diverse needs of SATCOM on-the-move customers. RaySat Antenna Systems' StealthRay line of antennas supports 2-way, low-profile, in-motion satellite communication and is intended for installation on a variety of vehicle types in the military, HLS, first-responder and public enterprise sectors.
Using flat panel antenna technology, the
StealthRay 5000
was specifically designed for customers requiring higher link data rates. The new antenna model has a higher transmit gain, supporting demanding applications, such as the transmission of a high-quality video stream from mobile units in the field to a fixed station. This antenna model is ideal for government customers that need high bit rate streaming video for defense and security related applications.
Another market that will benefit from the StealthRay 5000 is
Mobile Digital Satellite News Gathering
(
M-DSNG
), which is increasingly looking for technology solutions to offer high-quality, high-resolution video transfer while vehicles are in-motion. The StealthRay 5000 maintains the low-profile form factor of the StealthRay product line and has only a nominal increase of 3 cm in the antenna height.
The U.S. Air Force's U.S. Strategic Command has accepted command and control of its second Wideband Global SATCOM (WGS) communication satellite, WGS-2. This significant achievement reflects the successful collaboration between numerous organizations, that include the Space and Missile Systems Center (SMC), Air Force Space Command, Army Space and Missile Defense Command/Army Forces Strategic Command, and The Boeing Company. The Australian Defense Force has also partnered with these organizations to provide worldwide SATCOM coverage and support to the Southwest Asia region with the WGS constellation. WGS provides flexible, high-capacity communications for marines, soldiers, sailors and airmen throughout the world.
WGS is a key enabler of Command and Control, Communications Computers, Intelligence, Surveillance, and Reconnaissance, as well as battle management and combat support information functions.
WGS-2
is the second of six planned satellites in the wideband constellation. After launching from Cape Canaveral on the evening of April 3, the
Military Satellite Communications Wing
at the
Space and Missile Systems Center
accepted delivery of WGS-2 from Boeing on June 15 after extensive ground and in-orbit testing. WGS-2 was then relocated to its final operational location. WGS and its payload configuration was optimized to support operations, and, upon the recommendations of HQ Air Force Space Command and Army Space and Missile Defense Command/Army Forces Strategic Command, United States Strategic Command accepted Combatant Command authority for WGS-2 and assumed responsibility of the system from AFSPC.
WGS-2 will be operated by the
3rd Space Operations Squadron
at
50th Space Wing
, Schriever AFB, Colo., under the operational command of
JFCC SPACE
at
Vandenberg
. The JFCC SPACE Joint Space Operations Center will continuously monitor WGS-2's orbital safety and operational status, assisting USSTRATCOM with any performance issues. WGS-2 will bridge a critical gap in military communications supporting troops in Afghanistan, Iraq, and other parts of Southwest Asia. It is the first military communications satellite to provide Ka-band communications in theater, paving the way for Global Hawk and Predator remote aircraft to securely link live, down-range data back to command and control centers.