For more than a month, a National Oceanic and Atmospheric Administration (NOAA) team endured brutal environmental conditions aboard the iconic US Coast Guard Heavy Icebreaker Polar Star.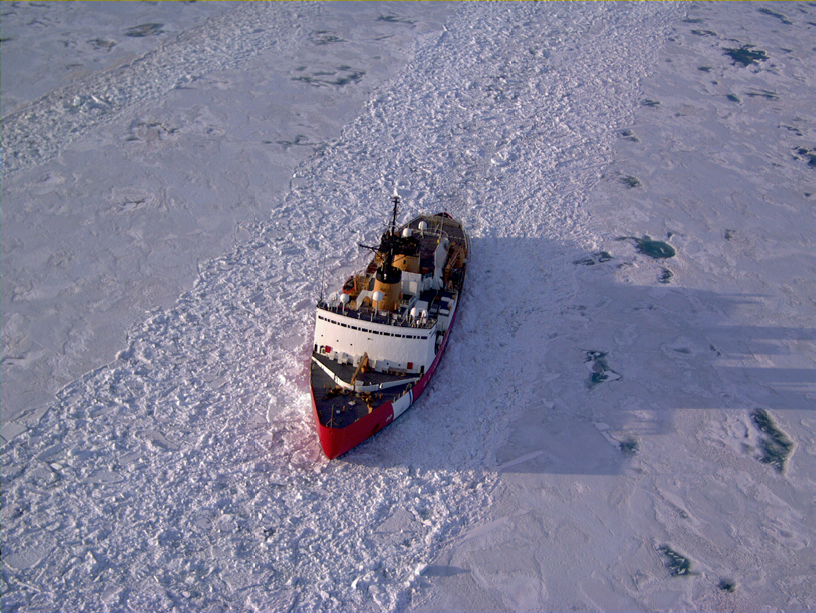 Surrounded by icebergs as deep as 1,000 feet, the US Coast Guard Cutter (USCGC) Polar Star went to work. The mission: to chop up enough ice to create a watery "superhighway" through the middle of Antarctica's frozen Ross Sea.
At least that's how Todd Jacobs, a project scientist at the NOAA Unmanned Aircraft Systems Program and deputy superintendent for operations and administration of the Channel Islands National Marine Sanctuary, describes the mission called Operation Deep Freeze 2016.
Once a year, crews haul critical deliveries of fuel, food and other supplies to the National Science Foundation's McMurdo Station in Antarctica (located at 77 degrees 51 minutes South, 166 degrees 40 minutes East). Jacobs and seven other team members joined Operation Deep Freeze by assisting on the Polar Star, a 399-foot Heavy Icebreaker ship manned by 140 Coast Guard crew members. The Polar Star cleared ice obstructions up to 15 feet thick to open up the "superhighway" (or ice-free channel) for an oil tanker and a supply ship, so the ships could get to and from McMurdo Station readily and safely.
On board, NOAA's primary role involved the transmission of data, images and video from an unmanned AeroVironment Puma AE (All Environment) aircraft. The team used Inmarsat satellite communications (SATCOM) for constant connectivity.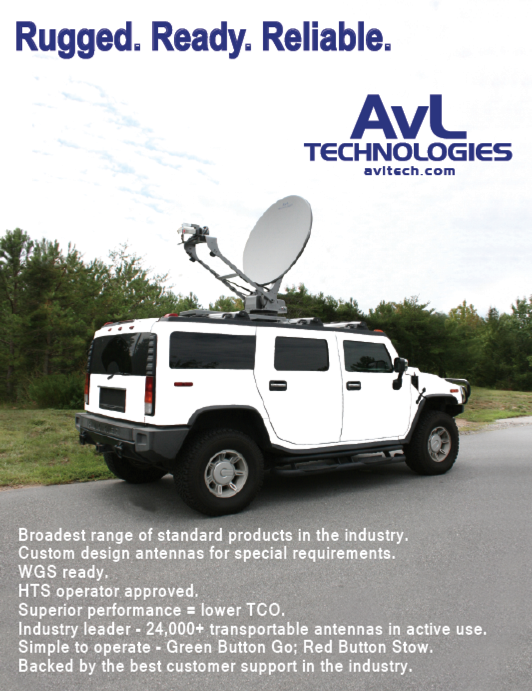 In the weeks leading up to the trip, nothing could have prepared Jacobs and his colleagues for what they'd ultimately face: wind chills plunging into negative double-digits as well as howling storms that were measured at up to 200 mph (320 kph).
"We would be up on the deck for hours," said Jacobs in describing his first-ever participation in Deep Freeze. "We'd have on multiple layers of insulation under a heavy parka, along with face masks and goggles. As the air was so extremely dry, we had to repeatedly coat our skin with lotion to prevent painful cracking."
During the more than one-month long operation, Inmarsat's reliable satellite communication services proved indispensable. The network included Broadband Global Area Network (BGAN) via a Hughes 9450-C10 BGAN Mobile Satellite Terminal and Global Satellite Phone Service (GSPS) through an Inmarsat IsatPhone 2 handset.
For Jacobs and his team, these services and equipment established their sole link to NOAA operations and their families. At first, BGAN was intended as a backup, in case the Coast Guard-provided email system broke down. As it turned out, the Coast Guard was never able to link the NOAA team to its email system—BGAN emerged as the only available option and the system remained reliable for the duration of the voyage.
"This was huge from a professional standpoint," Jacobs said. "We counted on Inmarsat BGAN throughout the operation to communicate with our command centers. Then, we used BGAN to check in with our families and keep up with life events while we were at sea."
The first stop for the NOAA team members was Tasmania, Australia, in late December, where they set up the BGAN antenna. Thanks to "plug and play" ease-of-installation made possible by Inmarsat's managed, on-demand capability, crew members spent minimal time installing, troubleshooting and configuring the antenna, which enabled them to focus on final preparations for Deep Freeze.
On December 30, the Polar Star got underway from Hobart, Tasmania, for Antarctica, reaching the edge of the frozen Ross Sea on January 7 and McMurdo Station by January 18. The mission ended for the NOAA team on February 24, when the ship arrived at Valparaiso, Chile. The Inmarsat satellite equipment was in constant use for the whole mission, which transited the rough Southern Ocean twice and spanned three different continents.
Commissioned in 1976, the Polar Star is considered the most powerful, non-nuclear icebreaker in the world. The ship is powered by six diesel-powered propulsion generators and three gas-fueled propulsion turbines that can produce 75,000 horsepower during the heaviest of ice-breaking modes. The ship's curved bow was designed to allow the ship to "ride up" on ice, using its 13,000-ton weight to then fracture and break the ice. For all of the formidable power and structure, much of the Polar Star's communication equipment is fairly antiquated.
The hand-launched, 13.5 pound Puma AE can fly for more than 210 minutes at a maximum range of about 12 miles in the UAS' standard configuration. The advanced Puma equipment that AeroVironment provided for the operation was capable of flying more than 25 miles from the ship.
NOAA used the Puma AE to "scout" ahead of the Polar Star's path, collecting data and images to deliver real-time information about the potential for treacherous conditions and to acquire high-resolution images that were used to validate the satellite images used by ice forecasters at the National Ice Center.
With Inmarsat's 99.9 percent network availability for the company's L-band constellation, team members were free to download and transmit data reports, images and video clips to command centers in Washington D.C. and Florida.
Without Inmarsat's communication services, the Puma crew's capability for operating would have been severely limited due to a lack of reliable communication with flight governing authorities—the dissemination of the data would have been limited to only the personal aboard the ship. Additionally, there would not have been a way for the ice and weather forecasters to send and receive the images captured from by the satellites.
"The unmanned aircraft observational images and data provided a real-time capability that was critical for tactical use," Jacobs said. "Having high-resolution imaging made the ice forecasting more accurate by providing 'ground truth' and validating the forecasts. The objective was to be able to tell the crew exactly where the ice was and how thick in order to help the Coast Guard navigate the ship safely and efficiently."
Rough seas caused major rolling on the Polar Star and wind levels grew severe. However, the ship maintained connectivity to the Inmarsat satellite system throughout the entire mission.
With this, NOAA operation participants stayed in touch with command centers and family through the Inmarsat BGAN and IsatPhone 2 communication services. "The phone worked pretty much the entire time," Jacobs said. "Thanks to the BGAN terminal, we were able to send and receive email the entire time. Both systems were so reliable that the captain of the ship asked us if he could use the service a couple of times, as he couldn't download certain files through his Coast Guard email service—Inmarsat won over quite a few fans on the ship."
On the water, the NOAA team supported the Coast Guard's mission to build its "superhighway" across a vast swath of stingingly frigid ocean. This was a once-in-a-lifetime experience, forged in ice. By supplying the satellite communication services required to build another "superhighway" along the way—this one reaching to space—Inmarsat positioned the Polar Star for a safe and successful journey.
inmarsat.com
avinc.com
noaa.gov
---
SOME SPECIFICS
Inmarsat BGAN
• Provides simultaneous voice and broadband data communications globally – including regions as remote, cold and harsh as Antarctica – from small and lightweight satellite terminals
• Allows for "plug and play," ease-of-use set-up and deployment
• Connects to a portable PC or smart device using Standard IP to access the Internet for applications such as web browsing and email
• Offers a range of guaranteed Streaming IP rates to meet all data, voice and video needs
• Ensures 99.9 percent satellite and ground network availability via the Inmarsat-4 network
• Meets military and government requirements for security and supports all major VPN products and encryption standards
IsatPhone 2
• The latest addition to Inmarsat's handheld phone portfolio, IsatPhone 2 is designed to work with the most reliable satellite communication network in the world
• Handsets operate over Inmarsat's global Inmarsat-4 satellite network, ensuring reliable call stability and seamless roaming worldwide
• Robust handsets operate at -20°c to +55°C, with humidity tolerance up to 95 percent, ensuring you stay connected in even the most extreme and remote locations
---
AeroVironment's PUMA AE UAS
The Puma AE (All Environment) is a fully waterproof, small, unmanned aircraft system (UAS) designed for land and maritime operations. Capable of landing in water or on land, the Puma AE empowers the operator with an operational flexibility never before available in the small UAS class.
The Puma AE delivers 3.5+ hours of flight endurance with versatile smart batteries options to support diverse mission requirements. The craft's powerful propulsion system and aerodynamic design make it efficient and easy to launch especially in high altitudes and hotter climates.
Puma AE carries a gimbaled payload with an electro-optical (EO) and infrared (IR) cameras. For increased payload capacity, an optional under wing Transit Bay is available, plus a plug and play secondary power adapter is incorporated for increased mission flexibility.
The enhanced precision navigation system with secondary GPS provides greater positional accuracy and reliability of the Puma AE. AV's common ground control system allows the operator to control the aircraft manually or program it for GPS-based autonomous navigation.
---