Rocket Lab launches the 1st of two Responsive Space Missions for NRO
Rocket Lab USA, Inc (Nasdaq: RKLB) ("Rocket Lab" or "the Company") has successfully launched the first of two responsive space missions for the National Reconnaissance Office (NRO).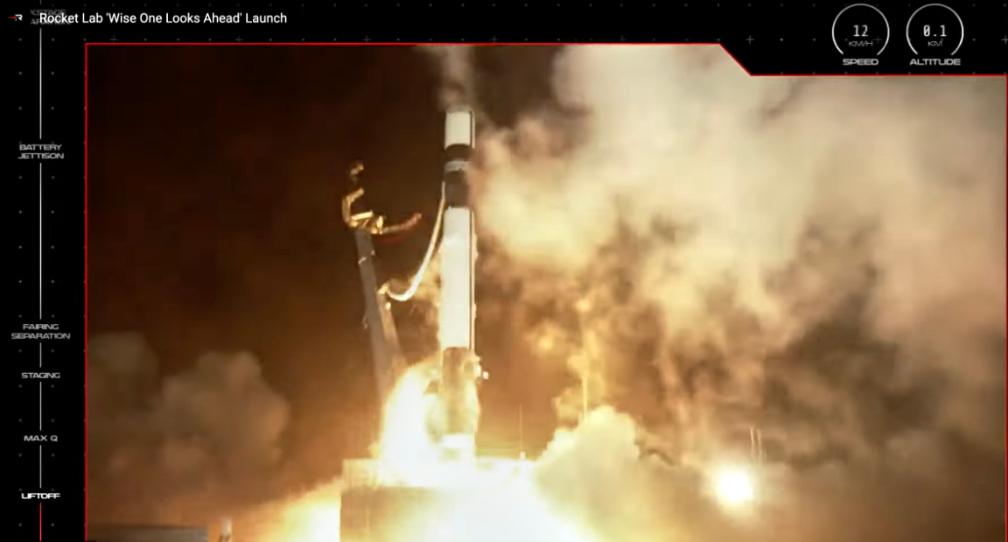 Following lift-off of NROL-162 ("Wise One Looks Ahead") from Pad A at Rocket Lab Launch Complex 1 at 06:30, UTC, July 13, 2022, Electron successfully delivered the NRO's national security payloadto space.
In partnership with the Australian Department of Defence, NROL-162 will provide critical information to the United States Government's agencies and allies and national security decision makers monitoring and responding to world events and humanitarian issues.
"Wise One Looks Ahead" is the first of a pair of back-to-back responsive space missions commissioned by the NRO for dedicated launch on Electron. NROL-199 ("Antipodean Adventure"), the follow-up mission to NROL-162, is scheduled to launch in just nine days' time from Pad B at Rocket Lab Launch Complex 1 on July 22, 2022.
NROL-162 and NROL-199 are the latest pair of missions awarded by the NRO under the Rapid Acquisition of a Small Rocket (RASR) contract. Rocket Lab previously successfully delivered a pair of national security missions to space for the NRO on Electron in January and June 2020.
www.rocketlabusa.com
---
General Dynamics Mission Systems was recently awarded a contract from the National Security Agency (NSA) to design, develop, test and deliver a certifiable, 400Gbps, high-assurance encryption solution that is compliant with the Ethernet Data Encryption Cryptographic Interoperability Specification (EDE-CIS).
The winning solution includes the modular TACLANE® E-Series Adaptable Security Platform (ASP) and the TACLANE-ES400 Cryptographic Module. Each module supports throughput ranging from 20Gbps to 400Gbps. When the TACLANE-ASP is fully populated with two ES400 modules, the solution supports aggregate speeds of 1.6 Tbps, more than eight times faster than any other certified encryptor today.

The high-speed, fault tolerant solution is engineered to efficiently scale power needs while maintaining performance. Its modular architecture allows customers to right-size their encryption solution to meet specific needs through the application of user-swappable hardware components, crypto modules, and software upgrades.
The design of the TACLANE E-Series ASP reduces the equipment footprint while balancing power and cooling needs. Its redundant design for power and failover eases maintenance and sustainability requirements, increasing operational availability and reducing downtime to keep mission critical networks working. When bandwidth and security needs grow, the design of the TACLANE E-Series ASP allows for end-users to add functionality and capability without infrastructure changes.
As with all TACLANE products, the TACLANE ASP and the ES400 Crypto Module are supported by the GEM® One Encryptor Manager with the new Key Management Infrastructure Delivery Only Client feature to simplify operations and facilitate easier management and configuration. In addition to this feature, GEM One provides the ability to rapidly assess overall network health and to quickly isolate and recover from failures, eliminating downtime.
"General Dynamics Mission Systems is known for providing the most widely deployed high assurance encryptors in the world. With the development of the ASP and TACLANE-ES400 cryptographic modules, we are continuing to advance our encryption portfolio to address our customers' need for high performance processing and speed with uncompromised data security and efficient power consumption," said Brian Morrison, vice president for the Cyber Systems line of business with General Dynamics
Mission Systems. "This win demonstrates our commitment to our customers who require the highest of speeds. It also validates our unique modular approach, fully aligned with NSA's vision of Crypto as IT (CIT). We will deliver a future-proof TACLANE E-Series portfolio, which will ensure that our customer's investments can be re-used as speeds increase."
---
Raytheon Technologies awarded next phase for U.S. Army's TITAN program
Raytheon Technologies has been awarded a competitive, prototype phase through an Other Transaction Agreement (OTA) with Consortium Management Group, Inc. (CMG) on behalf
of Consortium for Command, Control and Communications in Cyberspace (C5) to continue development of the U.S. Army's Tactical Intelligence Targeting Access Node, or TITAN, program. TITAN is a tactical ground station that finds and tracks threats to support long-range precision targeting.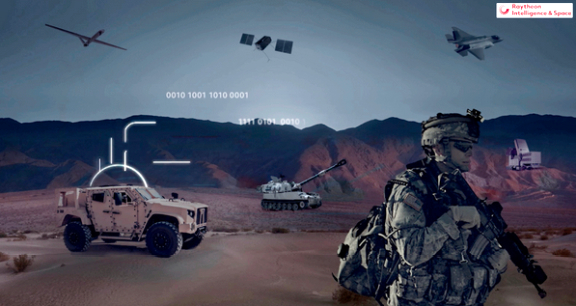 The Raytheon Technologies team, led by Raytheon Intelligence & Space, is designing TITAN to serve as the Army's underpinning solution to enable multi-domain operations.
TITAN will ingest data from space and high- altitude, aerial and terrestrial sensors to provide targetable data to defense systems. The Raytheon-developed solution will also provide multi-source intelligence support
to targeting, and situational awareness and understanding for commanders. Leveraging capabilities that support pattern- of-life sensemaking and automated target recognition, the TITAN solution will also help operators make sense of the massive amounts of data and prosecute a target with the appropriate solution.
The Department of Defense's vision for a command-and-control network will connect the battlespace across every domain – sea, air, land, space, cyber and the electromagnetic spectrum. RI&S, in collaboration with the Raytheon Technologies business units, is contributing a multi-domain footprint of capabilities in secure communications, advanced sensors, software solutions and smart effectors to enable DoD's JADC2 architecture.
A recent demo used data from five different sensor types in a real-time processing chain with machine-learning models to generate quality data output.
The contract term for the competitive prototype phase is 14 months and will bring additional capabilities to the solution, including software and hardware components. As part of their development, the Raytheon Technologies team will combine modern development tools and processes with cutting-edge production and design practices to increase the quality of the capabilities while meeting aggressive delivery timelines to stay ahead of the threat.
"Our team is prepared to deliver a mature solution on time to help Army commanders make decisions faster and, ultimately, operationalize joint warfighting capabilities to support the JADC2 vision," said Scott McGleish, executive director with Space & C2 Systems at Raytheon Intelligence & Space.
TITAN subsumes the functionality of the Army's legacy ground stations, including the Advanced Miniaturized Data Acquisition System (AMDAS) Dissemination Vehicle (ADV), Advanced Remote Ground Terminal (RGT), and Tactical Intelligence Ground Station (TGS).
TITAN's most significant contribution to ISR is its modular open system architecture and data management. The increase in sensor data during competition and conflict require a solution that can receive, process, and store massive volumes of data. The baseline software enables this data integration and processing, and its ability to
Task, Collect, Process, Exploit, and Disseminate (TCPED) through Collection management and fusion across domains ensures any sensor can support the correct shooter.
---
Mission Microwave announces a million$ follow-on contract for SATCOM terminal upgrades
Mission Microwave has teamed with an industry leading, system integrator that is supporting a U.S. Government (USG) requirement and has won a significant terminal upgrade program contract that replaces Traveling Wave Tube Amplifiers (TWTA) with High Performance, Lightweight, Solid State Power Amplifiers (SSPA) in Ku- and Ka-band.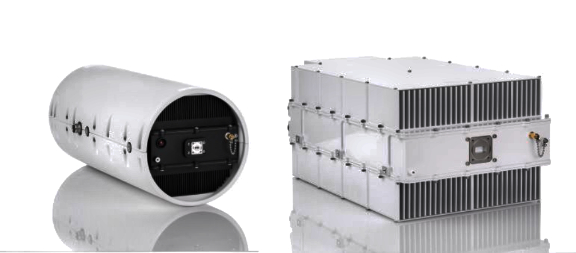 Mission Microwave engineers worked with their customer to create an upgrade path for the USG to replace legacy TWTA based BUCs with state-of-the-art, Solid State BUCs, based on Gallium Nitride (GaN) technology, for the customer's fleet of widely deployed, transportable terminals. The initial upgrades started in late 2019 and, prior to this recent award, more than 100 sets of Ku- and Ka- band BUCs have been delivered to Mission Microwave's customer on the program.
Mission Microwave is providing 200 Watt Ka- Band and 400 Watt Ku-band BUCs to replace legacy TWTA based Upconverters. Mission Microwave's industry leading competency in designing compact and highly efficient amplifiers has enabled their customer to offer an upgrade path that will extend the life and improve the utility of this tactical SATCOM terminal fleet.
"The end-users of our products rely on SATCOM system providers to bring the benefits of Solid State designs to the tactical edge. We worked with our customers' engineering team to navigate the complexities of the upgrade and certification process for these terminals. We expect the established trend of replacing high power TWTA's with SSPA's to be a significant market for the foreseeable future, led by our recent additions of 400 watt Ka-band and 800 watt X-band BUCs to our product line," said Steve Richeson, Vice President of Sales & Marketing for Mission Microwave.
missionmicrowave.com
---
Northrop Grumman successfully completes PDR for a 300-kilowatt class high energy laser
Northrop Grumman Corporation (NYSE: NOC) recently completed the preliminary design review for a high-energy laser prototype that will feature an architecture scalable to more than a megawatt for the U.S. Department of Defense.
The review establishes the company's technical approach for precise, low-cost, speed-of-light technology for military operations.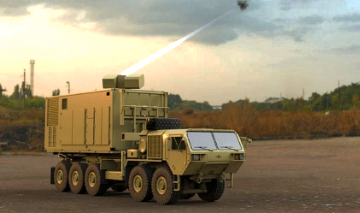 Image is courtesy of Northrop Grumman.
"This is an important step in the ability to combine high-power laser beams into a single beam that can be scaled for maximum power," said Robert Fleming, vice president and general manager, strategic space systems, Northrop Grumman. "We're on track to demonstrate the technology, leveraging our decades of experience in the field."
In March of 2021, the U.S. Department of Defense awarded Northrop Grumman a $72 million contract under the High Energy Laser Scaling Initiative (HELSI) to demonstrate a high-energy laser prototype using Northrop Grumman's coherent beam combining technology.
The company will test the prototype at progressively higher powers later this year to prove the coherent beam combining design.
The company was also awarded a firm fixed price Other Transaction (OT) Agreement modification to exercise options by the Missile Defense Agency (MDA) to continue the development of the Glide Phase Interceptor (GPI) supporting the MDA's regional hypersonic missile defense program to deter and defeat hypersonic missile threats.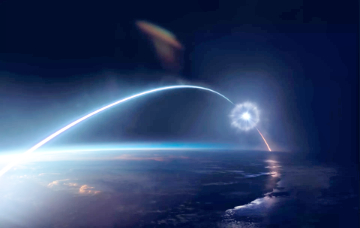 Artistic rendition of the Glide Phase Interceptor aimed at hypersonic threats. Image is courtesy of Northrop Grumman)
This modification is a follow-on to the initial 2021 award under MDA's OT Agreement which entailed an accelerated concept design for a GPI prototype.
Northrop Grumman is developing its GPI design through a successful Systems Requirements Review - Prototype under this modification.
"GPI will play a central role in ensuring the United States maintains the most reliable and advanced missile defense systems in the world that are capable of outpacing and defeating evolving missile threats," said Rich Straka, vice president, launch vehicles, Northrop Grumman.
---
Kongsberg acquires NanoAvionics which combines their smallsat technology and manufacturing
Kongsberg Defence & Aerospace (Kongsberg) has entered into an agreement to acquire Lithuanian smallsat mission integrator and bus manufacturer NanoAvionics. The planned acquisition expands Kongsberg's space offering to also have products and technology for manufacturing small satellites.
NanoAvionics is a smallsat mission integrator and bus manufacturer with significant global growth in recent years, including expansions into the United Kingdom and the United States. With more than 150 employees the company has contributed to 120 missions and commercial satellite projects, with customers ranging from national space agencies to universities such as UNSW Sydney and companies such as Thales Alenia Space, Aurora Insight, the Dubai Electricity & Water Authority, SEN and others.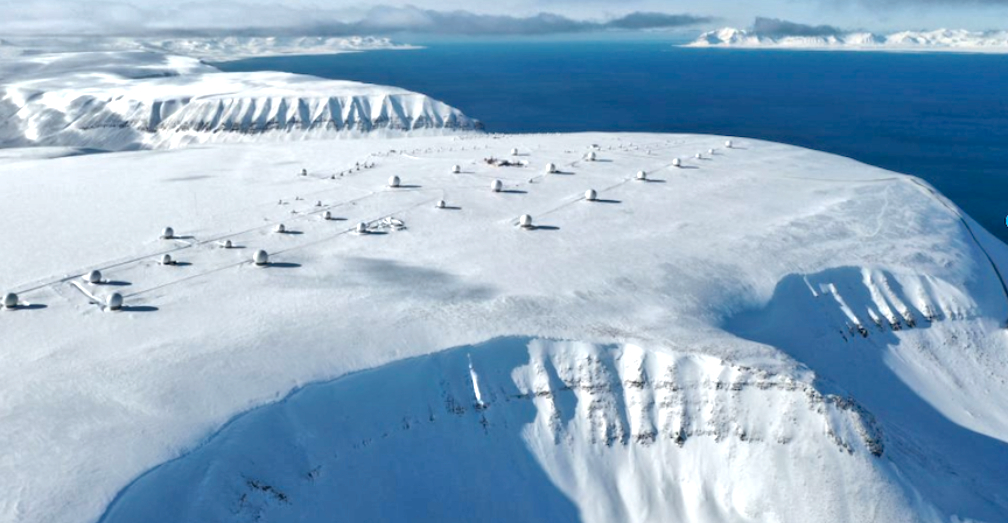 KONGSBERG will acquire in total 77 per cent of the company. Current majority owner AST & Science will divest all its shares, while the management of NanoAvionics will retain 23 percent of the company. The parties have agreed upon an enterprise value of 65 million euros (100 percent basis).
Management and leadership structure of NanoAvionics under CEO Vytenis Buzas and CCO Linas Sargautis, both founders of the company, will remain unchanged.
KONGSBERG and NanoAvionics plan to close the transaction following the conclusion of customary closing conditions including any required regulatory reviews. The two companies have complementary technology and positions in the space value chain. NanoAvionics is a leader in the smallsat segment as a mission integrator and bus manufacturer, while Kongsberg is an established provider of spacecraft subsystems.
NanoAvionics has customers in more than 40 countries across Asia, Europe and the Americas, complementing Kongsberg's global positions in both the traditional space segment and new space.
"The agreement to acquire NanoAvionics represents a game changer for KONGSBERG's space ambitions. By acquiring NanoAvionics KONGSBERG expands its portfolio to also have products and technology for designing and manufacturing small satellites. KONGSBERG is the Nordic region's largest industrial space company and a global leader in maritime surveillance. We have clear ambitions to grow further and with this acquisition we are taking the next step both for us and for Norwegian space industry," said Geir Håøy, CEO of Kongsberg.
"Joining forces with Kongsberg, one of the most respected names in the defense, maritime and space domain, further strengthens and broadens our position in the NewSpace sector and provides us access to new markets. It is the right timing and a perfect match for our companies to consolidate our expertise and create a world class space company which will be a leading prime contractor for small satellite missions," said Vytenis J. Buzas, founder and CEO of NanoAvionics.
"By joining forces NanoAvionics and Kongsberg will be able to provide cost efficient solutions and services for customers, from manufacturing, payload production and integration, to launch services, and mission control and data processing. The market for small satellite constellations will increase going forward, within commercial, security and defense segments. NanoAvionics has a strong proven track record, and we look forward to working closely with this talented team," said Eirik Lie, President of Kongsberg Defence & Aerospace.
The planned acquisition is in line with Kongsberg's strategic priorities to grow in the space technology sector and Norway's space ambitions. In April, Kongsberg announced the procurement of three smallsats from NanoAvionics as a first step of establishing Norway's first satellite constellation with unique and