Norsat International Inc.
By Dr. Amiee Chan, President and Chief Executive Officer
The satellite industry continues to see increased demand, driven primarily by the backlog of satellite launches, across all sectors of the market including the military and commercial markets.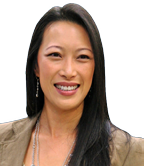 Norsat's products operate primarily on widely deployed commercial satellites, C-, Ku-, and Ka-band. However, many of the company's products operate on military X- and Ka-band satellites, as well as X-band commercial satellites. Throughout the year, an increase in Comms-On-The-Move (COTM) design wins, including airborne, land-based vehicles and maritime applications, was witnessed.
Norsat's engineering and production teams were busy this year including building and shipping more than 200 portable satellite terminals for a major Eurasian defense contractor that was announced in 2015.
Norsat's new terminal product offering includes the new 0.9 meter Journey Manpack ultra-lightweight, fly-away satellite terminal, the new 1.2 meter Rover Light, the new 1.8 meter SigmaLink light terminal, the 1.2 meter VSAT antenna bundle, and the .7 and 1.0 meter maritime terminals.
Market share was expanded by Norsat in the naval SATCOM market by providing products with EMC (MIL-STD-461E), shock (MIL-STD-901D) and vibration (MIL-STD-167-1) certifications.
WGS certification will be available in Q1, 2017 on Norsat's 1.5 meter MarineLink terminal. Norsat's maritime terminals range from .7 m to 2.4 meters and are available in Ku-, Ka-, C-, and X-band frequencies.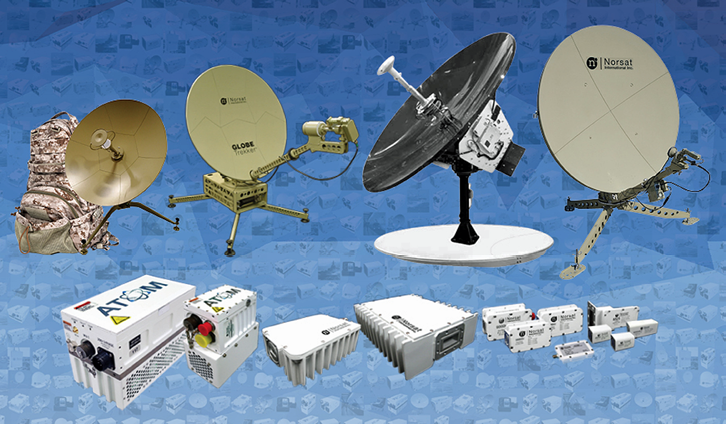 Throughout 2016, Norsat experienced increased interest in the ATOM series of BUCs and Solid State Power Amplifiers (SSPAs). In early 2016, the company started shipping the ATOM 25W Ka-band BUC (dual commercial and military band) and also introduced the ATOM 250W Ku-band BUC. As with the entire ATOM product line, the 25W Ka- and 250W Ku- products are the smallest and lightest in the industry.
Harris Corporation continued to enjoy the excellent performance of the ATOM SSPA and in July placed a $3.8 million follow on order for 100W SSPAs. This was the second phase of a project that Norsat first announced in October of 2013. The ATOM series of products continues to provide long-term value for customers who value great SWaP (size, weight, and power).
2016 was a big year for the company's Ka-band products and Norsat released new Block Upconverters (BUCs) and Low Noise Block Downconverters (LNBs).
In the early part of 2016 Norsat added the 16, 25, and 40 watt MEDIAN BUC line to our extensive and growing BUC product portfolio. Designed with performance and value in mind, the MEDIAN series is positioned between the firm's leading size, weight, and power efficient ATOM series of Block Upconverters and the ELEMENT value series.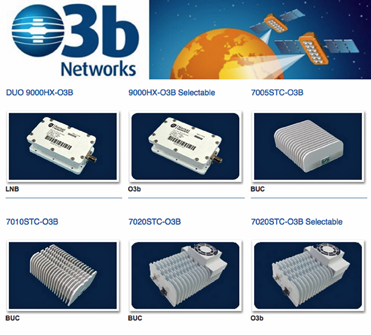 Norsat has worked with O3b since 2012 and is a certified O3b partner for BUCs and LNBs. In May, Norsat announced the 7020STC 20W dual-band Ka- BUC and 7040STC 40W switchable BUC for O3b Network ground terminals. Now O3b customers can use one BUC to address both O3b frequencies.
The O3b dual-band BUC joins the Norsat dual-band LNB and offers customers the convenience of dual-band solutions or the economy of single-band products, a true one stop shop for O3b solutions.
Norsat is well known as a market leader in Low Noise Block Downconverters (LNBs). For almost 40 years, Norsat developed a reputation for quality, reliability and innovation in microwave components.
In 2016, the company added more than 10 new LNB products that included Ku- and Ka- dual-band and triple-band LNBs to an already extensive LNB product line in order to address different customer requirements from high stability and low noise products to value-oriented and multi-band products.
These new products offer premium performance and reliability and are backed by Norsat's three-year warranty and extensive experience as the industry leader in providing high performance LNBs. With these extensive product lines across all major frequency bands, Norsat is now the only manufacturer in the world offering Ku-, Ka-, C-, and X-band LNBs and BUCs of up to 250 watts.
On the financial front, after three quarters of 2016, Norsat shows positive revenue growth, increased gross profit margins, strong net earnings and sustained profitability for over eight years. Norsat continues to strengthen the capital structure for future M&A possibilities that are synergistic with Norsat's existing divisions.
As Norsat moves forward into 2017, the concentration will be on a strategy of developing new and innovative products that are easily customized to meet the extensive requirements of customers. The firm's ability to provide innovative and a diversified suite of customizable products and solutions continues to be a differentiator in winning contracts. Norsat will also continue to monitor key trends in the satellite industry to ensure significant R&D investments are solid and that the company remains a satellite technology leader for years to come.
norsat.com
Dr. Amiee Chan has more than 15 years of experience in executive management and research & development in the telecommunications industry. Dr. Chan's strategic vision has driven Norsat's innovative product development program and resulted in consistent revenue growth since her appointment as CEO in 2006. Dr. Chan has won several Women's Executive Network Top 100 Awards, ranked in PROFIT/Chatelaine's list of Top Female Entrepreneurs, and led Norsat to win a BC Export Award for Advancing Technology & Innovation. Dr. Chan holds an Executive MBA from Simon Fraser University where she majored in Strategy and New Ventures and a Ph. D. in Satellite Communications from the University of British Columbia. She has been published over a dozen times, and holds three US patents.
---
Paradigm
By Ulf Sandberg, Managing Director
Paradigm has made strong advances by providing satellite and communication solutions across many sectors and networks and has developed innovative products which are unique within the industry.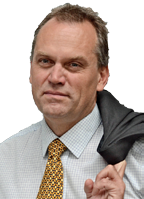 User-Friendly & Smaller Satellite Terminals
High on the list is the development, launch and subsequent excellent market reaction that Paradigm's new flat panel Swarm45 has received. The terminal itself stands out from the competition due to the unit's ultra-portability, impressively high data rates and quick and simple deployment.
Swarm45 provides the BGAN-like simplicity that the industry is demanding—but with the speed of VSAT. The unit's marketing launch and initial deployment in a commercial application at the tail end of 2015 created high levels of interest.
With feedback from key customers and partners, Paradigm has been fine-tuning Swarm45's design throughout 2016 and the result is a truly unique product. Now operational for more than a year on regional satellites and also approved for use on Global Xpress, Swarm45 is suitable for a range of sectors including news gathering, exploration, emergency response, military and government.
Power Of The PIM
The PIM, designed and manufactured by Paradigm, facilitates meeting the demand for mobile satellite terminals which are quick and simple to setup and point. The Indoor and Outdoor PIMs are common terminal interface controllers for VSATs, operational on all satellite networks in any frequency band.

They integrate pointing and M&C along with any industry-standard modem in lightweight and easy-to-use units. The PIM pointing tool on the ruggedized Outdoor PIM allows terminals to be pointed without a spectrum analyzer using intuitive visual and audio cues to guide even unskilled operators. Also removed is the need for bulky auto-acquire solutions which can adversely affect reliability.
As a Global Xpress (GX) Integration partner with Inmarsat, coupled with Paradigm's engineering expertise, integration of the PIM provides a quick route to the GX market for terminal manufacturers, a fact already used by Datapath for their GX Type Approved terminals.
Increasing Mobility For The Maritime Sector
With the increase of Ka- and Ku-band satellite networks delivering seamless communication across the globe, Paradigm's maritime solutions enable secure and reliable systems to operate wherever they are needed. From design, installation and commissioning, to testing, support and training, during 2016 Paradigm partnered and supplied a number of key projects for maritime customers.
World-Class Testing Facility
2016 also witnessed Paradigm's new facility open in Alton, Hampshire, which is being widely used for satellite equipment testing and training. Well-connected by road and rail to London and all the main London and other airports, this facility offers training rooms, equipped indoor test rooms and outdoor terminal test sites for training, testing and hands-on practical experience.
The facility provides a broad range of satellite equipment as well as good visibility and connectivity to satellite services. Adding value for customers, this test facility does just that. With Paradigm engineers on hand to assist with any training and trouble-shooting required, customers have the space and flexibility to re-create the sort of challenges they can expect when in the field.
Adding Value
Paradigm has always aimed to go the extra mile and 2016 proved to be a fantastic opportunity to demonstrate such endeavors. Selected to urgently provide multiple VSAT systems for an EU-funded African project, Paradigm was able to ensure a reliable and rapid response to this project.
With Europe's largest SATCOM warehouse, equipment was consolidated, individually crated and the initial requirement shipped within a few weeks. Crucially, each system was custom-crated by Paradigm so that, on arrival, the installation and setup could happen as quickly and easily as possible. As the project progressed, Paradigm's advanced distribution system allowed the remaining order requirements to be rolled out as per the customer's specification.
Showcasing New Technology
Paradigm's new TV channel on YouTube, ParadigmTV, was also launched in 2016. Created to showcase the firm's ground breaking satellite terminals, this channel marks some significant steps forward for Paradigm and has become an excellent source for training and information resources.
Looking ahead to 2017, Paradigm is anticipating another exciting year.
Demand for the ultra-portable Swarm45 terminal is expected to rocket, ramping up Paradigm's manufacturing and distribution. In turn, this will generate further refinements and modifications leading to the nexgen of hardware. Increased mobility and even faster deployment without any specialist skills will always be the driving force. Additionally, Paradigm will be acquiring more approvals on more networks and with more satellite operators.
With Ka- and Ku-band High Throughput Satellites (HTS) creating truly global satellite networks of communication, Paradigm will be aiming to step up the firm's focus through the Middle East and Asia.
The recent appointment of Stephen Rudd to develop international business underlines the significance of these markets to Paradigm. Rudd joins the company from Vislink, where he was most recently CEO and previously held the roles of Managing Director of Advent Communications and headed up Vislink Group's Asia Pacific operation from Singapore. Rudd has a successful track record of developing international business and revenue streams and putting business plans into practice.
In 2017, Paradigm also expects to see HTS becoming more available and more accessible, delivering the speed, the global connectivity and the reliability which the market is demanding. Paradigm's product development and its integration knowhow will be well positioned to take full advantage of this advance.
Where Is The Satellite Industry Heading?
The satellite communications industry is no different than other industries in this modern age. Markets are built on supply and demand and the telecoms market is in the forefront of development with users demanding more bandwidth, faster data speeds and a better communication experience everywhere, on tap, day or night.
The satellite communications industry is driven by these models; satellite technology needs to be lighter, smaller and be able deliver a better feeling for the customer. The improved ability of pointing antennas using simple methods and common core hardware has given customers more confidence, allowing the removal of complex, heavy auto-pointing mechanisms and expensive technical training.
By making the process of pointing an antenna simple and accurate, and building on this user-confidence, hardware becomes faster to point, producing reliable results, over and over again.
The industry has altered its mind-set to favor core, common hardware for that very reason, with confidence and reliability extending beyond the end user. Reducing the size of the equipment has improved the range of applications. Users can now carry hardware as hand luggage on planes, keeping the unit in sight rather than trusting the safety of the plane's hold or requiring specific air-freighting and logistics arrangements to be in place before travel.
The future of the industry is seamless mobility using smaller terminals with simple setups.
paracomm.co.uk/
---
SES Government SOLUTIONS
Governments and institutions increasingly rely on commercial satellite communications (SATCOM) and solutions to overcome the complex and diverse challenges they face on a daily basis.

Trusted by governments and institutions internationally to deliver vital communication links, SES serves nearly 60 government entities around the world. SES provides the connectivity they need for a wide range of defence applications from Intelligence, Surveillance and Reconnaissance (ISR) missions to communications in remote areas, whether these are terrestrial, maritime or airborne.
SES is at the epicenter of an entire suite of companies that take a global approach to product development and customer service, forming a powerful collection of capacity, services and solutions for the government and institutional sector.
The commercial satellite communications (COMSATCOM) market is growing at a rapid rate, with applications diversifying and customers demanding solutions that provide the necessary service in a cost-effective way. SES operates more than 50 geostationary satellites (GEO) and 12 Medium Earth Orbit satellites (MEO).
Eye In The Sky
Earlier this year, SES enhanced its ISR offering with the introduction of Government+ Tactical Persistent Surveillance (TPS), a highly portable solution capable of quick global deployment and operations. TPS is a fully integrated portable surveillance and communications solution designed to provide enhanced situational awareness for border security, special event monitoring and disaster response missions around the world.
The TPS platform is based on Lighter-Than-Air (LTA) inflatable aerostat technology, which hosts a variety of advanced electro-optical (E/O) sensor and communications payload options at altitudes of up to 1,000 feet.
The advanced sensor payload can transmit or backhaul ISR video and data via satellite to a centralized monitoring and control center, using small aperture and quick-deploy flyaway Ku-band antennas.
The cost-effective ISR solution enables security, military defence and first responder teams to monitor areas on demand to detect, locate, characterize, identify and track people, objects and potential threats up to 5 kilometers away.
As part of the technology's modular and multifaceted design, TPS can incorporate MIMO (Multiple Input Multiple Output) radio technology and provide a mobile ad hoc communications network with 3G, 4G, LTE or WIMAX broadband connectivity up to 20 miles from an E/O sensor in areas where infrastructure is non-existent or destroyed.
Satellite-delivered IP service is also an option within the MIMO coverage area, enabling any IP-enabled device to support a broad range of field applications, including video streaming, voice, Internet, and remote mission-critical applications such as biometric identification.
GovSat Continues To Grow
2016 also saw GovSat, a public-private partnership between SES and the Luxembourg Government, awarded with a long term commercial SATCOM contract to support the operational phase of NATO Alliance Ground Surveillance (AGS).
The contract for an end-to-end service includes the delivery of satellite capacity in commercial Ku-band as well as associated capacity management support to provide the required command and control as well as sensor data communications between the NATO Global Hawk UAVs and ground segment over the AGS operational area.
GovSat will be ensuring the provision of the SATCOM services from its security-cleared facilities with dedicated security-cleared personnel, also deployed within NATO premises. With this agreement, Luxembourg Authorities and the NCI Agency as procurement executive agent respectively acquire and manage the services provided by GovSat.
Powering Trojan
The past year has also seen success for SES Government Solutions (SES GS) in the firm's long-running relationship with the US Government. Through the company's satellite solutions, SES GS has powered the US Army's Trojan network since 1995—providing access to a global, end-to-end network tailored to meet specific US Army Intelligence and Security Command (INSCOM) requirements. 2015 saw the continuation of this partnership with the competitive award of two follow-on blanket purchase agreements (BPAs).
SES GS will support the premier Army intelligence network over the next five years. The SES GS suite of capabilities will enhance the combat readiness of military personnel by streaming data, voice, and video to and from intelligence centers, delivering operational availability at the highest levels.
The network encompasses a complete end-to-end customized managed service including satellite segment, ground Earth stations and infrastructure, operational support and bandwidth management services for US Army soldiers and decision makers from numerous locations across the globe.
Making Its Den-mark
Not only did the US military make use of SES capabilities in 2016—the Danish Defence Acquisition and Logistics Organization (DALO) agreed for the company to provide two anchor stations for their SATCOM needs.
SES Techcom Services, a wholly-owned subsidiary of SES, has been appointed to provision and maintain two Wideband Global Satcom system (WGS) anchor stations—one in X- and one in Ka-band. These enable the Danish armed forces to communicate through the system, which provides flexible, high-capacity communications for defence operations through the associated satellite constellation and control systems.
The Danish forces will join other nations partnering with the US in the WGS program and thus offer the US State Department satellite-based communication services to users, including marines, soldiers, sailors, airmen and the White House Communications Agency.
Support For Haiti Post Hurricane Matthew
SES also continued to provide support in crisis situations. In October, when a Category 4 hurricane swept through Haiti, destroying homes and killing hundreds, SES supported the Luxembourg Government in relief efforts by collaborating with the World Food Program (WFP) as the global lead of the Emergency Telecommunications Cluster (ETC) by deploying the emergency.lu platform.
The platform helps to rapidly establish a communication network in areas that are isolated because of badly damaged infrastructure, assisting with aid and helping individuals contact relatives. In Haiti, SES has deployed two kits, one regular and one 'rapid deployment', and the emergency.lu satellite capacity covering the region has been upgraded to support these missions.
Emergency.lu is a public-private partnership between the Luxembourg government and three Luxembourg-based companies. These companies, SES Techcom Services, HITEC Luxembourg and Luxembourg Air Ambulance, design and operate the platform. Emergency.lu uses dedicated SES satellite capacity and ground infrastructure to re-establish communications networks in support of humanitarian relief operations.
Looking Ahead
As the COMSATCOM industry looks back and reflects on another year of development and innovation, it is important to also cast our eyes forward to what 2017 will afford to involved actors.
Innovations in RPAS-based ISR will continue to appear as end-users search for rapid connectivity, agility and security, while still offering the best available services. Similarly, personnel welfare will be an important topic in 2017, with new developments in the COMSATCOM industry looking to increase the access to connectivity and entertainment to the troops and lower the rate of operational turnover.
ses-gs.com/
---
Sinergise
By Grega Milčinski, Chief Executive Officer
Sinergise is a Slovenian software company developing enterprise-level solutions for managing spatial data, particularly in Earth Observation (EO) and the remote sensing fields.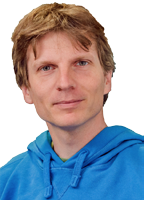 Advanced Solutions
By having projects ongoing in the developed and developing world, one of the main challenges for Sinergise's clients is access to up-to-date imagery.
These countries usually purchase images within World Bank or IMF funded projects. They use this data to develop their land administration systems.
However, once the project is finished, the data is usually older than three years, often even more than five years in age. Purchasing new imagery by these countries usually costs millions of USD, which they simply cannot afford to obtain. They are, therefore, stuck with the old data and that prevents them from updating their land administration systems.

The speed of land changes in these countries, especially in Africa, is enormous, which means that lack of data represents a significant obstacle.
In November of 2015, the European Space Agency, within their Copernicus project, started the operational distribution of their Sentinel-2 satellite data. This data provides a weekly coverage of the entire world in 10 meter resolution and provides multi-spectral data.
Resolution-wise, the data cannot compete with commercial offerings such as Pleiades, WorldView or similar satellites. However, the quality of the Sentinel-2 data is sufficient to recognize new, built-up areas. Developing countries can now—for the first time—obtain country-wide coverage, updated on a weekly level.
Sinergise is offering easy-to-use solutions for the integration of Sentinel-2 data for any spatial applications —Sentinel Hub. Sentinel Hub is exploiting advanced AWS cloud technology and innovative methods to efficiently process and distribute data in a matter of seconds. This results in easy-to-use and cost efficient ways to exploit the data in any GIS application or integrate them in web application.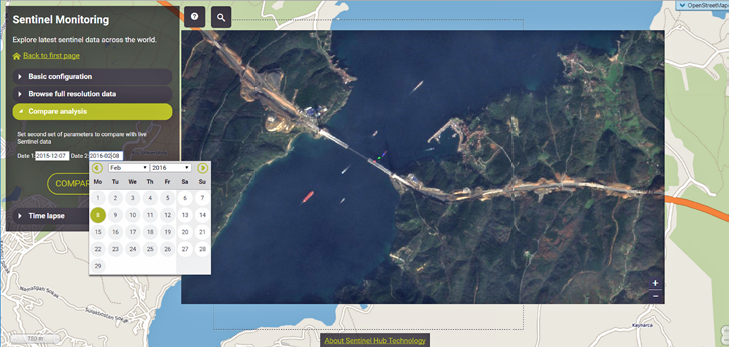 The Sentinel-2 Hub removes the hassle of the downloading, archiving and processing of petabytes of data and simply makes the entire global archive available via web services.
Due to the use of OGC standards (WMS, WCS, WMTS), it is possible to include these services in existing and proprietary GIS solutions, such as ESRI, QGIS, etc., without any sort of required application update.
In October of 2016, Sinergise was honored with the prestigious Copernicus Masters Award with its "path-breaking satellite image web service – the Sentinel Hub." Sinergise came out on top in the competition's T-Systems Open Telekom Cloud Challenge and then edged out the winners of seven other categories for the grand prize.
Secure, Statistical Monitoring
Vast amounts of Sentinel data makes it possible to automate parts of the processes and integrate advanced statistical and machine learning mechanisms to identify possible threats. Multi-spectral data provide sufficient input to classify some types of land-uses, e.g., separating construction land from vegetation, ships, and so on.
Clients use Sentinel data in combination with commercial datasets, blending very high-resolution, yet older, data with the latest medium resolution imagery.
Agriculture Support
Rising populations require the increase of agriculture production efficiencies combined with sustainability measures. It is not enough anymore to simply increase the volume of fertilizers used, as this can permanently destroy the land.
Today, there is a significant need for precision farming. However, such often requires a solid awareness of the state of the land. Sentinel-2 data perfectly fulfills this role, due to the continuous data updates (in some areas, every few days) and multi-spectral input.
Governments often decide to offer their citizens the tools and data to make their work easier. Sinergise has developed farm management tools. These tools provide a variety of functions, such as activity planning and management, reporting and support, for precision farming based on Sentinel-2 and Landsat-8 data. Users can easily obtain all standard vegetation parameters, such as NDVI, PSRI, EVI, etc.
The Year Ahead
With 12 years of operations having been completed, Sinergise has built solutions for large governmental clients from all over the world—from nearby countries such as Croatia, Serbia, Macedonia and Montenegro to France, the United Kingdom, Azerbaijan, Moldova, Ghana, Nigeria, Tanzania and Mauritius.
Altogether, there are more than two million people who annually use Sinergise's tools and the company's technologies to manage more than 50 million property records and more than 500 million euros of annual transactions.
One of the challenges the company is going to face in 2017 is identifying and addressing the market for EO data and derived products. Sinergise's core business will continue to be the development of advanced turn-key solutions for the management of spatial data, mostly for enterprise level clients on a governmental level, and those tasks will occupy many of the company's most highly skilled developers.
During this year, Sinergise increased the team by 60 percent and is now hiring more experts to sustain the firm's development and research with the various EO fields of endeavor—continued growth is expected during 2017, as well.

sinergise.com
sentinel-hub.com
---