In a competitive environment, businesses strive to be more innovative and work harder to make their budgets stretch further—this same ethic applies to government departments and emergency services agencies, particularly today as they are called upon to get involved in ever more diverse operations and crises.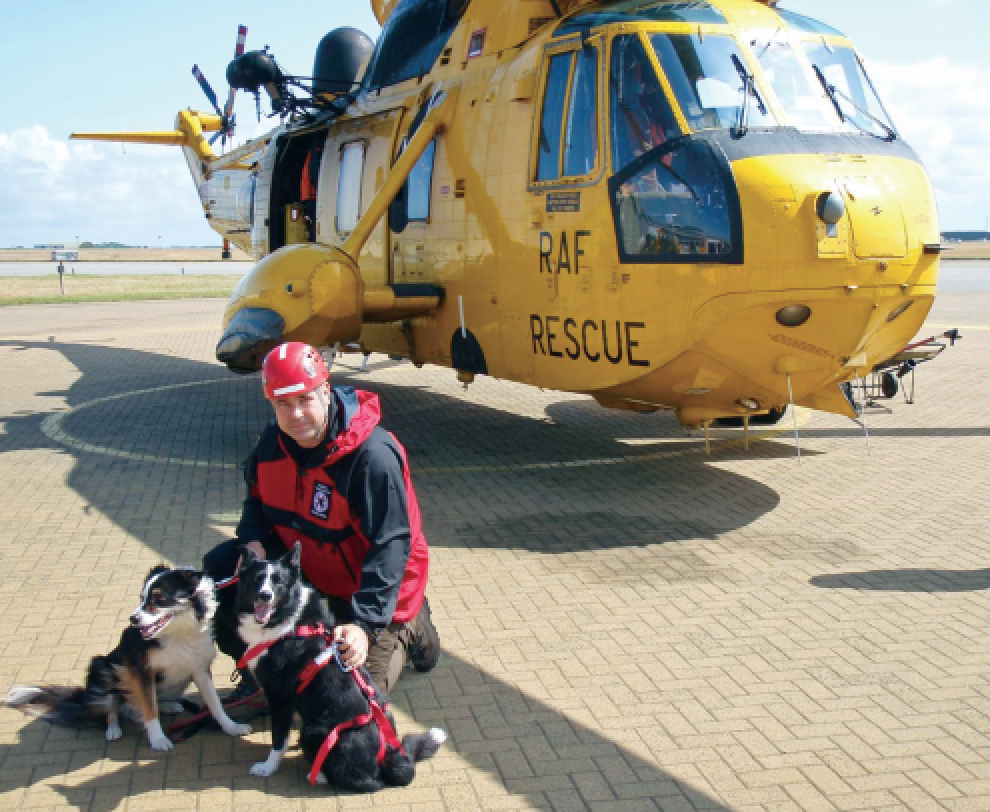 As UK, French, Spanish and other NATO forces continue to set up mobile headquarters and command operations in new locations around the world, they increasingly rely on communications to carry out their roles and to co-ordinate with fellow organizations. However, if they are in a region with little or no alternative infrastructure, and/or unreliable GSM network coverage, their challenges are compounded. They need the flexibility that only new types of mobile communication tools can deliver, to reliably convey voice and data, and also for better, more wide reaching tracking, safety and security.
Procurement officers in all kinds of non-commercial agencies are discovering that bypassing more expensive B2B communications solutions in favor of lower cost consumer devices can help them manage their budgets and get the reach and reliability they need. At the same time, there is growing recognition of the need to safeguard staff, whether those personnel are carrying out their roles on the frontline or in the back office.
Since Globalstar launched the SPOT family of devices back in 2007, they have played a role in 5,000 rescues around the globe. The company has gained a reputation for providing state-of-the-art tracking and enhanced safety for adventurers. Over the last few years we've also seen the steady uptake of SPOT among military organizations and other government-backed agencies around the world, as emergency support is provided to the public, particularly following man-made or natural disasters.
With many consumer devices designed for rugged environments, military organizations are making a smart decision when they adopt consumer satellite communications (SATCOM) and asset tracking capabilities to help run their operations more effectively and better manage their assets and personnel.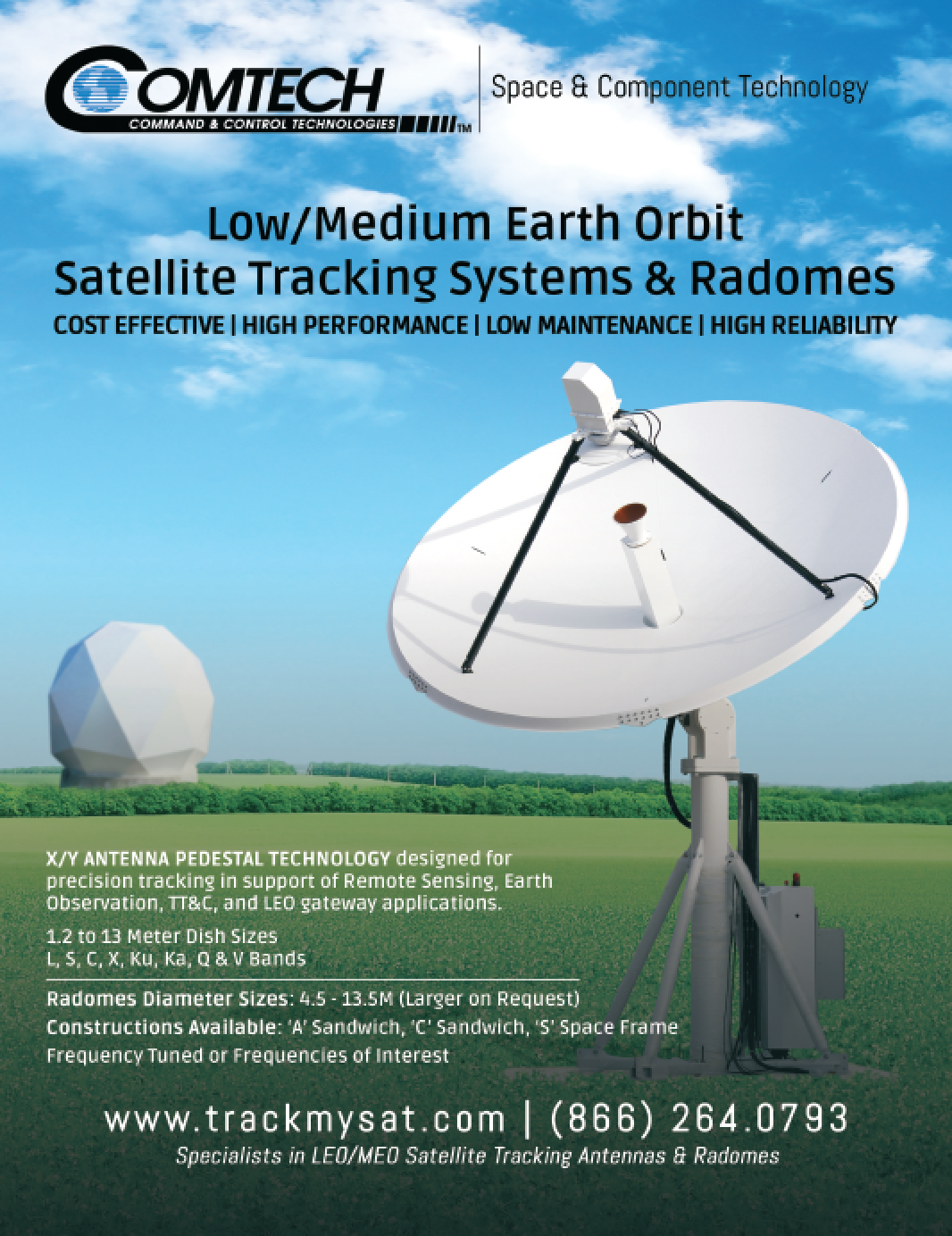 Meeting Government and Military Needs
The unique and rigorous requirements of military and civil protection organizations have led Globalstar to develop modifications that make SPOT and its capabilities even better suited to their specific needs.
Close collaboration with armed forces customers on product designs and product utility have enabled SPOT technology to deliver ever-increasing levels of functionality. As a result of these efforts, SPOT is proving increasingly popular with government agencies, first responders as well as NGOs.
One example of how the military is using consumer devices is Spain's Ministry of Defence (MoD). In 2012, the MoD's personnel operating in remote locations with no cellular coverage started using SPOT satellite messengers.
There are now hundreds of low-cost SPOT devices in the field, enabling MoD field personnel to communicate with central command for fast recovery in case of an emergency, as well as ongoing tracking of personnel and assets.
The Importance of Mapping Innovation
Additional good news for governments and their agencies is that there are a number of specialist resellers and VARs driving innovation in mapping and geospatial-based technologies, making our devices even more useful in military and other first responder contexts.
UK-based Mapyx, for example, helps customers go beyond the capabilities of Google Maps to obtain more granular location information from their SPOT satellite GPS devices.
Maypx adds a highly valuable layer of functionality that provides a full search management, control system and tracking interface that ties into any country's local maps, aerial imagery and even building plans. As a result, the technology provides users with detail about local terrain conditions as well as landmarks and features that typically do not appear on Google Maps.
Steve Wood, Mapyx Chairman, has observed first-hand how satellite messengers are used by the military and emergency responders. Mapyx has provided SPOT-based solutions to emergency services agencies across the UK including regional fire authorities and mountain rescue organizations.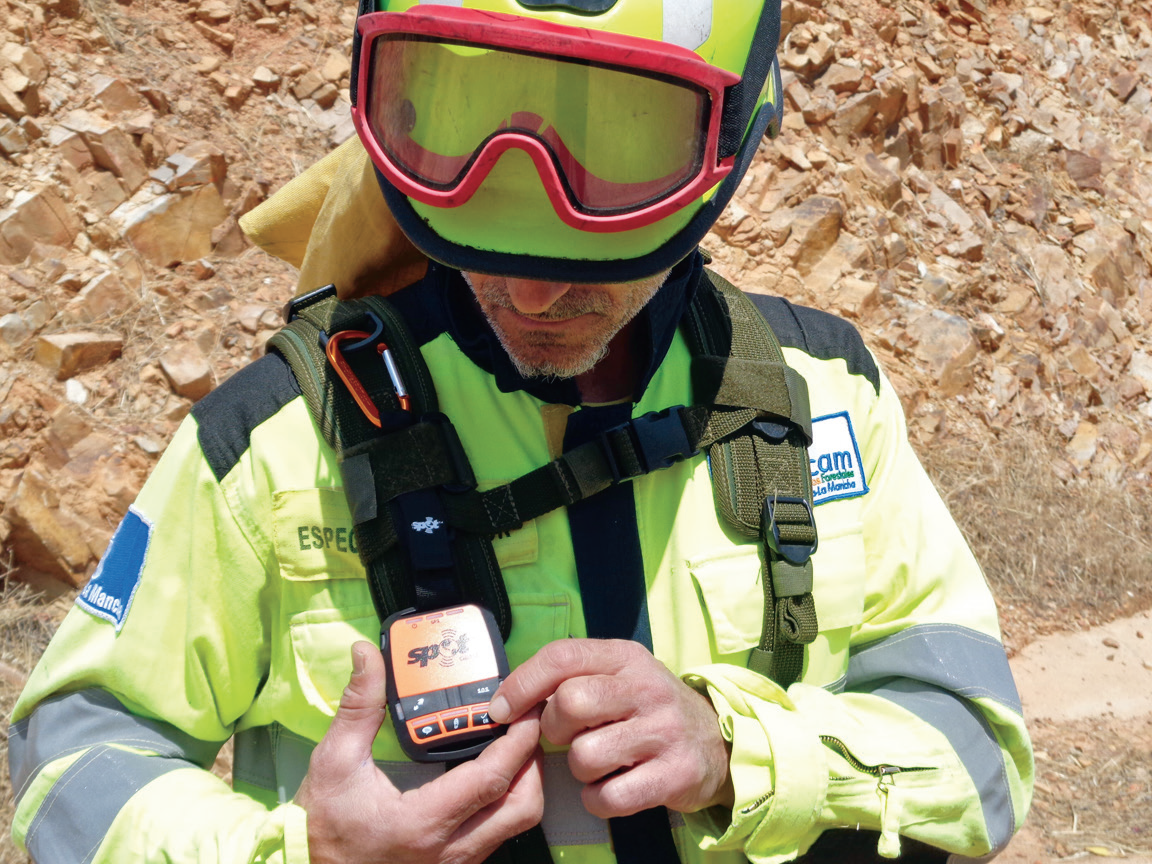 "If you know where your assets are, you can deploy them more effectively. SPOT satellite messengers are being used to track vital operational assets so that teams can get those assets to the incident faster," said Wood. "A paramedic can get a more accurate picture of how many minutes it will take an air ambulance to arrive, and where the nearest cardiac defibrillator is located in order to engage in a speedy response to a casualty to increase the odds of saving a life."
A Lifeline in Remote Regions
Castilla La Mancha is a vast region in central Spain. With its dry and often very hot climate, forest blazes and wildfires are a fact of life for people and businesses in the region. Junta de Castilla La Mancha, the administrative authority whose responsibilities include forest and wildfire management, employs some 2,000 response personnel who are always on standby to help keep forest and wildfires at bay.
In 2015, the local administration decided that it should invest in new technology to help its team more effectively contain and extinguish fires. Moreover, the administration recognized a need to help crews communicate better in emergency situations and to enhance safety in the extremely dangerous situations they routinely face.
Junta officials started talking to wildfire solutions specialist Technosylva, provider of fire behavior analysis and management software, to learn about what options were available.
Joaquin Ramirez Cisneros, Principal Consultant at Technosylva, explained why Globalstar's SPOT Gen3 was selected to meet the Junta's requirements as an integral part of his company's Wildfire Management System—"To keep firefighters safe, it is critical to know where exactly they are at all times."
"The positions of the crew members need to be known in relation to the engine and equipment resources being used, and it is particularly important to know how far away they are from the heart of the fire. Providing these professional teams with the communications and support they need in the extremely dangerous situation of wildfire is an absolute must," he added.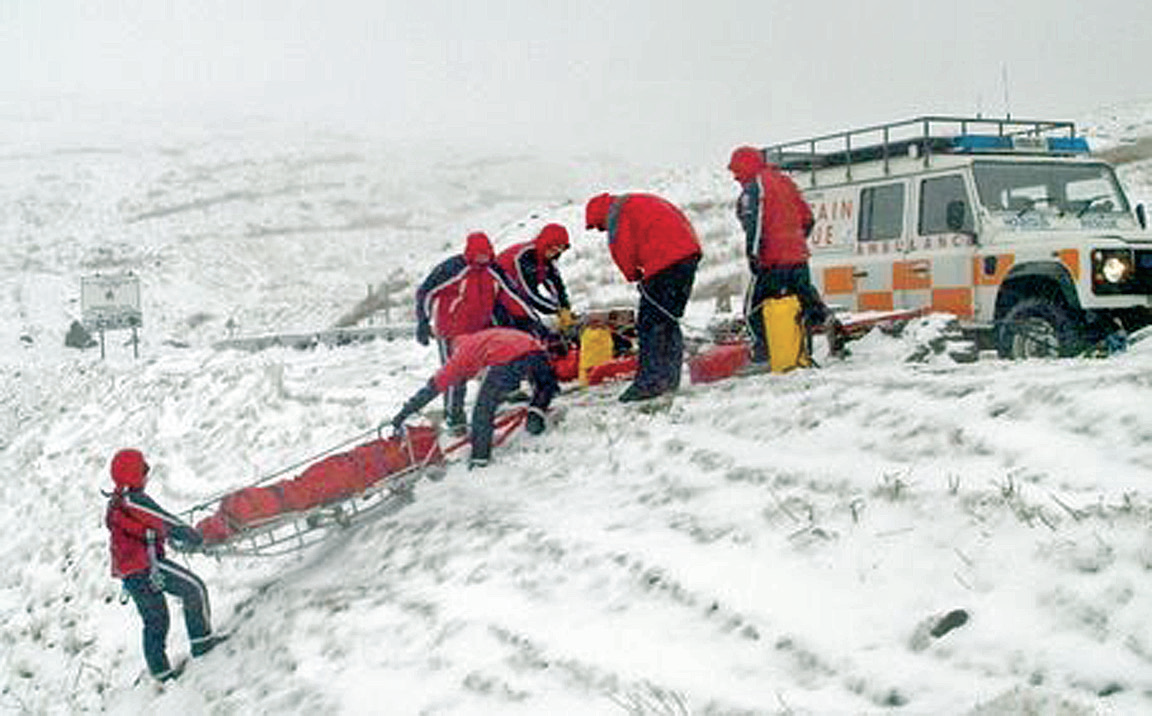 Ramirez Cisneros points to two major benefits for firefighters: the SPOT Gen3's integrated sensors that report when the device is moving and the unit's ability to be powered via USB—and he should know. Prior to the new deployment with Junta de Castilla La Mancha, he provided mission-critical technology to fire-fighting organizations in Spain, USA, Canada, and in Chile.
Juan Bautista Garcia, Wild Fire Coordinator at GEACAM (Public Agency of Castilla La Mancha) said, "Tracking our units with the reliability of the SPOT Gen3 fundamentally changes the way we can face operations. Not only is safety dramatically improved, providing situational awareness in real-time to all of the organization, it also helps to improve our response and tactics. The integration of the SPOT Gen3 is helping us to provide a better service accomplishing the highest standards of safety in the most efficient way."
If a firefighter needs help urgently, with the single press of a button on SPOT, emergency services are alerted, his or her GPS coordinates will be transmitted and a rescue operation is initiated. Emergency services coordinators can precisely track each fire fighting team's location, via a user-friendly display of GPS positions in near real-time on Google Maps.
Elsewhere, the Forestry Commission in England and Scotland turned to value added reseller Global Telesat Communications when looking for a solution to help protect crews when working in remote areas. The Commission selected the SPOT Gen3 due to the unit's small size and ease-of-use as well as its long battery life and affordability. To date, the Forestry Commission has deployed more than 700 SPOT units.
"In an emergency situation, particularly if a person is in danger of going into shock, having a device that is quick and easy to use is paramount. We wanted something small enough to fit in a pocket, yet able to provide a lifeline in critical situations," said a spokesperson for the Forestry Commission. "Many members of our team work in the most remote parts of the UK which are unreachable by radio and mobile phones. With SPOT Gen3, they have a satellite-based device that brings peace of mind."
Helping NGOs Provide Relief While Safeguarding Staff
Relief organizations have also been deploying SPOT devices to help improve operational efficiency and to safeguard crews. Since 2015, the Lebanese Red Cross has been using SPOT Gen3s to track the location of its volunteers and search and rescue teams as they respond to critical emergencies including in areas with little or no GSM mobile signal. In such situations, staff and volunteers can simply press an SOS button to send their coordinates and request potentially life-saving help over the Globalstar satellite network.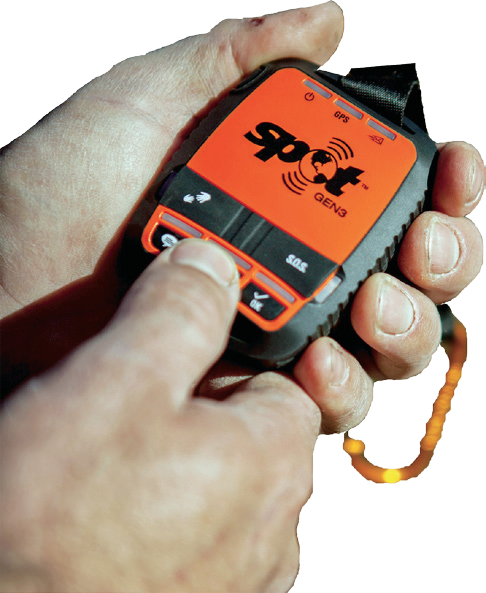 Other NGOs have also been using SPOT to help them deliver aid more effectively. Disaster Tech Lab (DTL) is a volunteer-based organization that uses WiFi to reconnect disconnected communities in disaster zones across the globe. Established in 2010 following the Haiti earthquake, the organization now has over 175 volunteers working across 11 countries.
2016 was a particularly busy year for DTL. When Italy was hit by a major earthquake in August, a DTL team was rapidly dispatched to the scene to help reconnect communities and enable first responders to more effectively deliver critical support. DTL provided Globalstar satellite communications devices to the Italian Red Cross as well as to civil protection authorities and the local mayor's office.
Also in 2016, DTL came to the rescue of communities, NGOs, and local authorities across the east coast of Ecuador after that area was devastated by an earthquake and multiple after-shocks. In particular, DTL equipped Israeli organization Israaid, which delivered medical support to the injured with much appreciated SATCOM.
Since 2015, however, DTL has been facing its biggest challenge ever, namely providing critical communications support to NGOs as they strive to deliver aid and relief to many thousands of displaced people in today's migrant and refugee cities in the Middle East and Europe.
DTL began providing support as refugees began to arrive on dangerously over-crowded boats on the shores of the Greek island of Lesbos in September 2015. "We arrived with an initial plan to provide Internet access and communications to several sites for the refugees as well as for the other NGOs working there," explained Evert Bopp, Founder of Disaster Tech Lab.
Prior to their arrival, the region where the major camps were set up had virtually no infrastructure, no electricity and no telecommunications capability.
"Globalstar's satellite phones, hotspots and SPOT tracking devices have proven invaluable. They have enabled first responders and NGOs to do their jobs more effectively and they have helped administrators rebuild communities. And, at the same time, they have helped us ensure that our own crews stay safe," Bopp said.
At the end of 2016, Disaster Tech Lab was recognized for their remarkable humanitarian achievements by the Society of Satellite Professionals International (SSPI) with a Better Satellite World Award.
Military and defense staff, resource management authorities, first responders and all organizations that provide emergency support and relief need to know that they have reliable tools that will enable them to communicate and call for help, whenever and wherever. They can be assured that our ever-evolving family of SPOT devices will be standing by, 24/7, to put the power and reach of a worldwide satellite system directly into their pockets.
eu.globalstar.com/en/
findmespot.eu/en/
Gavan Murphy, Director of Marketing, EMEA at Globalstar based in Globalstar's European HQ in Dublin, is responsible for the development and implementation of Globalstar's marketing strategy across the European, Middle Eastern and African regions. He spearheads the marketing of Globalstar's consumer products, including the SPOT tracking solutions portfolio, as well as the B2B marketing of voice and data solutions for a range of vertical sectors including maritime, energy, safety and security, commercial fishing and shipping, construction and heavy industry as well as the burgeoning M2M sector. Prior to joining Globalstar in 2008, Gavan worked with leading global mobile provider Vodafone as Channel Development and Category Manager.
---