Warsaw NATO Summit "Show & Tell"
At this year's Warsaw NATO Summit Airbus Defence and Space brought along something to share—their newly developed Mobile General Ground Station (MGGS).
The heads of state and senior NATO and national officials got a good look at the MGGS as well as an explanation as to its capabilities that will offer surveillance, intelligence and reconnaissance over wide areas.
Apparently the presentation went well, as NATO has ordered a total of six MGGS units, which will be delivered to its Main Operating Base in Sigonella on the island of Sicily, Italy, and the first one will reach the base at the end of July. From there, the stations can be redeployed to NATO operating units worldwide as and when required.
Col. Pedro Renn, NATO AGS Force Commander explained, "AGS is the first NATO owned-and-operated ground surveillance system, using state-of-the-art sensors and information knowledge management systems. AGS will be available to all Alliance members and will be a key capability for Alliance strategic anticipation."
MGGS is the mobile deployable part of the AGS core, that can be integrated into shelters and easily transported, enables the processing and management of the radar images received, and the communication component ensures the distribution of Intelligence, Surveillance and Reconnaissance data to forward-deployed users, regardless of location or communications infrastructure in-the-field.
The radar images will be acquired by the Global Hawk remotely piloted aircraft and received via a direct or satellite broadband connection.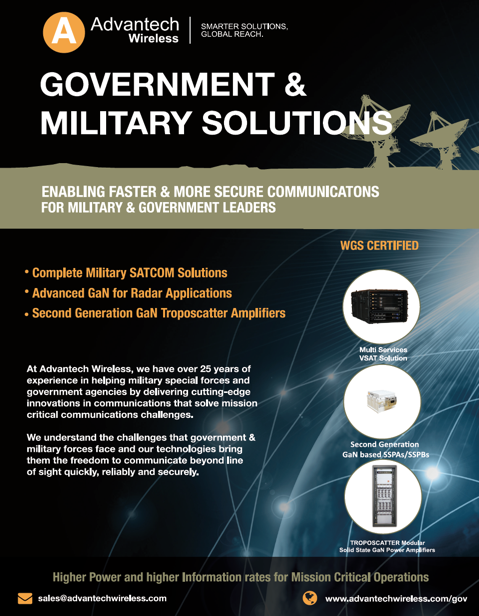 Additionally, data from all interoperable C2ISR (Command, Control, Intelligence, Surveillance and Reconnaissance) systems operated by NATO and its member states can be received and evaluated.
The exploitation results will provide information about stationary and moving objects on the ground to the local unit's commander and can be distributed as well within NATO forces.
Bernhard Brenner, Head of Intelligence Business Cluster at Airbus Defence and Space, added,"We are very proud to contribute to the AGS program with our knowledge and experience in Intelligence and Surveillance. Almost two hundred engineers and eleven industrial partners from seven nations have supported the development and production of the Mobile General Ground Station. MGGS will provide near-real-time information about stationary and moving ground objects to commanders and troops all over the world to serve as a valuable input for actionable intelligence."
The AGS industrial team, led by Northrop Grumman, includes Airbus Defence and Space, Leonardo and Kongsberg, as well as leading defence companies from the participating nations. The AGS system comprises five remotely piloted aircrafts developed and produced by Northrop Grumman as well as mobile and transportable ground segments developed and produced by Airbus Defence and Space and Leonardo.
airbusdefenceandspace.com
---
Tracking 36 Years Of NRL Success
In 1941, the National Bureau of Standards (NBS) leased the southern portion of Cedar Point Neck, located in southern Maryland, from the Catholic Church for fuze and ordnance testing.
Originally known as the Blossom Point Proving Ground, the facility was renamed the Diamond Ordnance Fuze Laboratory Test Area after the NBS Ordnance Development Division was transferred to the Department of the Army in 1953.
Developed by NRL to track the Vanguard satellite, Minitrack (Minimum Trackable Satellite) incorporated the Naval Research Laboratory's (NRL) phase-comparison and angle-tracking techniques and utilized a series of fan-shaped vertical antenna beams forming a "fence."
The antennas are seen as rectangular-shaped objects on the field. The system is comprised a chain of stations extending from Blossom Point, Maryland, to Santiago, Chile, with additional stations at San Diego, California, Australia and South Africa.
The data collected by these stations, telemetered from the Vanguard satellite, were transmitted to NRL's Control Center in Washington, D.C.
In May 1956, the Department of the Navy (DoN) was granted a permit to use 23 acres of the Army facility for project Vanguard—a program initiated to represent the United States in the International Geophysical Year (IGY) and the first American satellite program—as a communications tracking station for satellites.
Located 35 miles south of Washington, D.C., the site was selected based primarily on its isolation from noise and electronic interference, and was named the Naval Research Laboratory (NRL) Cedar Point Neck Site, Blossom Point Research Facility.
By July 1956, the Blossom Point station went into operation and was soon employed as training and testing headquarters for the first satellite tracking system, the 'Minimum Trackable Satellite,' or Minitrack, based on a proposal by NRL researchers John T. Mengel and Roger L. Easton, whom had also co-authored the project Vanguard proposal with NRL electronics engineer, Milton W. Rosen.
The Minitrack system, based on a ground array of antennas with fan-shaped beams making arcs of 100 degrees in the north-south direction and 10 degrees in the east-west direction eventually was comprised of 14 stations, including Blossom Point, each positioned along the 75th meridian, to create a radar 'fence.'
In October 1957 the Minitrack receivers were quickly modified to track the first man-made orbiting satellite, Sputnik I, launched by the Soviet Union, making NRL the first to demonstrate the feasibility of a radio detection and tracking system for Earth-orbiting non-radiating [dark] satellites.
The Vanguard I satellite was later successfully launched into orbit, March 17, 1958, and although not the first US satellite launched into orbit, the craft remains the oldest still orbiting Earth.
Based on the results obtained from Blossom Point, NRL proposed a satellite-surveillance system for the United States, and was responsible for the development of the world's first space surveillance (SPASUR) system to detect and track all types of Earth-orbiting satellites, space vehicles, and other orbital objects/debris.
Sixty years later, the site is known today as the Blossom Point Tracking Facility (BPTF) and has undergone a series of evolutions that have culminated in it becoming a state-of-the-art command and control facility, capable of supporting "launch through end-of-mission life" operations.
The foundation for this broad range of capabilities is the NRL-developed and government owned, Neptune Common
Ground Architecture (CGA) software system.
Neptune/CGA is government off-the-shelf (GOTS) software developed by NRL to provide a command and control software suite capable of spaceflight support services for automated testing and qualification of space flight articles; intelligent automation of on-orbit assets with minimal staffing or in 'lights-out' operation; contact execution and pre-defined autonomous anomaly response and configuration; monitoring and reporting of the space and ground status and tracking, telemetry, and operation and control of satellites; receiving satellite data transmissions; and monitoring satellite health and data quality.
NRL has optimized the hardware and software architectures over many years to maximize flexibility in integrating new spacecraft programs and ground systems with minimal financial and time impacts.
To date, Neptune/CGA has contributed to the successful launch and mission operations of more than 25 satellite systems that comprise more than 80 different spacecraft.
Today, the BPTF 42-acre campus consists of a satellite mission operations center, multiple antennas, and an existing infrastructure capable of providing space system command, control, and management for all customer classes in every orbit regime.
The facility is in continuous operation 24 hours a day, 7 days per week, and at present supports numerous on-orbit spacecraft.
BPTF provides engineering and operational support to several complex space systems for the Navy and other users, enabling cost-effective solutions for all programs.
The tracking facility provides direct line-of-sight, two-way communications services with spacecraft in multiple bands during all mission phases, including concept, mission, and space segment development, launch, early on-orbit operations, and mission data collection. Additionally, BPTF's capabilities allow coverage through connectivity to worldwide ground station networks.
There are currently 11 satellite antennas supporting every orbit regime. Power is supplied by two uninterruptable power supplies (UPSs) rated at 125 kilowatts (kW). Emergency power is supplied by a set of redundant emergency generators rated at 1 MegaWatt (MW).
The entire system is operated by computers 24 hours every day.
nrl.navy.mil/
---
Disputed Border To Rely On GPS
More than 8,000 boundary pillars at the Nepal-India border will institute an internationally accepted positioning system using Global Navigation Satellite.
The third meeting of the Nepal-India Boundary Working Group (BWG) at surveyor general level, which concluded in Nepal on Saturday, decided to install the 8,553 border pillars with the Boundary Global Navigation Satellite System, read a statement that was issued by the Nepali government. The GPS system will help finding the location, longitude, height and all positioning of the pillars.
Nepal remains adamant that no map agreement with India will be signed until the Susta and Kalapani differences are resolved.
Nepal and India have erected a total of 8,553 pillars along the border, of which 1,325 are missing and 1,956 damaged. The Boundary Working Group is responsible for the construction, restoration and repair of border pillars, including the clearing of the no-man's land. The mechanism is not mandated to resolve a boundary row in Susta and Kalapani, the most disputed border areas between Nepal and India.
The Boundary Working Group reviewed reports submitted by the Survey Official Committee and Joint Field Survey Teams (FST). Nepal and India in 2014 agreed to settle the boundary row within three years in addition to Susta and Kalapani.
Officials from both the sides have already prepared and agreed 182-sheet strip maps of the boundary through the GPS but have not signed the protocol due to Nepal's denial. The Nepali side said it will not sign the maps until the boundary row in Susta and Kalapani is resolved.
Two technical committees—SOC and FST—reports to the BWG about the repairing, maintenance and the upgrades to the pillars and encroachment on the no-man's land from both the sides. The meeting also finalized the target and schedule for the next field season and decided to prioritize the completion of the backlogged tasks from previous field seasons.
Both sides have emphasized the importance of making local authorities and people living along the border aware of the field work being conducted by the joint teams, said the statement.
Work on settling the boundary disputes was stalled after 2007, but strip maps were prepared, except for Kalapani and Susta.
During Prime Minister Narendra Modi's Nepal visit in 2014, the two sides agreed to expedite efforts to sort out the differences. Then Nepali Prime Minister Sushil Koirala and Modi agreed to direct their foreign secretaries to continue working on the issue of Kalapani and Sustna. However, there have been no substantial talks between the foreign secretaries. The Indian side has been pressing for early signing of the "agreed and initiated strip maps."
India says that talks on Susta and Kalapani could be continued after signing agreed upon documents. Nepal, however, maintains that all the issues should be resolved together.
---
Wargames Set In The Year 2026
Recently, US Air Force Space Command started their tenth Schriever Wargame at Maxwell AFB, Montgomery, Alabama.
The Schriever Wargame, set in the year 2026, will explore critical space issues and investigate the integration activities of multiple agencies associated with space systems and services.
The objectives of SW 16 centered on identifying ways to increase the resilience of space that includes our intelligence community, civil, commercial and Allied partners; explored how to provide optimized effects to the warfighter in support of coalition operations; and examined how to apply future capabilities to protect the space enterprise in a multi-domain conflict.
The SW 16 scenario depicted a peer space and cyberspace competitor seeking to achieve strategic goals by exploiting those domains. Scenarios focused on the European Command Area of Responsibility.
They also included a full spectrum of threats across diverse operating environments to challenge civilian and military leaders, planners and space system operators, as well as the capabilities they employ.
The Schriever Wargame team conducted SW 16 on behalf of Air Force Space Command, headquartered in Colorado Springs, Colorado.
Approximately 200 military and civilian experts from more than 27 commands and agencies around the country participated in the Wargame.
US commands and agencies that participated in SW 2016 included: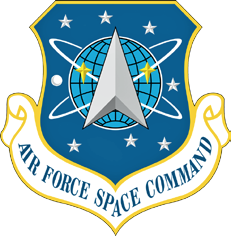 • Air Force Space Command
• Army Space and Missile Defense Command
• Naval Fleet Cyber Command
• National Reconnaissance Office
• Executive Agent for Space Staff, Air Combat Command
• Office of the Secretary of Defense
• US European Command
• US Strategic Command
• Defense Information Systems Agency
• Intelligence Community
• National Aeronautics and Space Administration
• Office of Homeland Security, Department of Transportation
• Department of State
• Department of Commerce.
---
Harris Radios & More For Overseas
Harris Corporation has received a five-year, $1.7 billion ceiling, single-award follow-on IDIQ contract from the US Army Communications-Electronics Command (CECOM) to supply secure tactical communication solutions.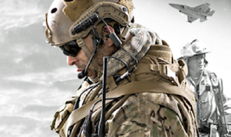 The contract was awarded under the Foreign Military Sales (FMS) program and was received during the fourth quarter of Harris' 2016 fiscal year.
Under the contract, Harris will supply a wide range of secure radio communications, tactical communication networks and embedded high-grade encryption solutions spanning Harris' entire tactical communications offerings.
"The contract highlights that Harris tactical communication solutions continue to meet the varied needs of our international customers," said Chris Young, president, Harris Communication Systems. "The agreement will add to an already broad range of Harris communications products and services for international customers under the FMS program."
---