Editorís Note: MTN Government Services (MTNGS) is a wholly owned subsidiary of MTN Satellite Communications (MTN).
Jim Ramsey is a military veteran with more than 35 years of communications and leadership experience. Jim served at the White House Communications Agency (WHCA) as a Presidential Communications Officer for both President Bill Clinton and President George W. Bush. He was responsible for planning, installing and maintaining communications requirements for over 1,000 presidential trips, commanded four units, and ended his tour as the Operations Officer. Jim was inducted into the WHCA Hall of Fame in 2005.
MilsatMagazine
Jim, could you please tell us about your background and what brought you to MTNGS?
Jim Ramsey
I joined MTNGS in February 2009 with the charge of establishing a wholly owned subsidiary focused on expanding MTN into the public sector, government and the military.
Prior to MTNGS, I served in the U.S. Army and retired as a Lt. Col. (LTC) after a successful 26-year career as a Communications Officer.
After retiring from the U.S. Army, I was appointed by President George Bush as the CIO of the 2004 G8 Summit. Additionally, I served as the senior vice president for MorganFranklin Corporation and as senior vice president for Protection Strategies Incorporated. I've spent my entire career advising, planning and installing tactical communications worldwide. I was first introduced to MTN when I hired the company to provide communications for a television broadcast from an aircraft carrier.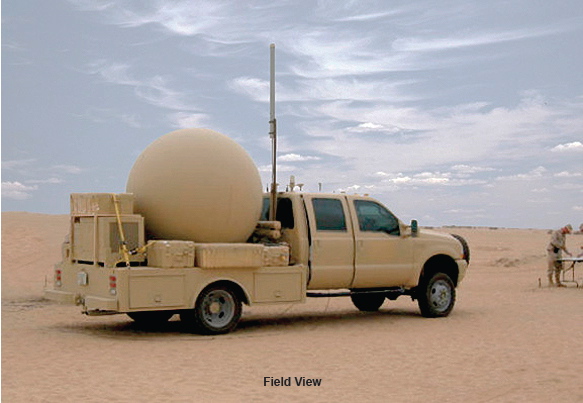 MilsatMagazine
Can you give us a brief description of MTNGS and its position in the military satellite business?
Jim Ramsey
As a newly formed subsidiary, we have the added benefit of leveraging MTN's robust VSAT managed services network and infrastructure, which already supports our successful private sector businesses globally. We are a technology and market leader in the maritime VSAT sector with a very strong position as a major provider of VSAT products and services to the cruise industry, commercial shipping and large luxury private yachts. Our services benefits provide high-quality, reliable, redundant and responsive global VSAT managed services with a staff that understands the public sector.
Our staff has served in the military services, has been part of our nation's most critical organizations, has deployed communications worldwide in support of the Department of Defense (DoD), civilian agencies and Non Governmental Organizations (NGO), and has worked with a single Special Forces Team in Afghanistan.
MilsatMagazine
We understand MTN was an early pioneer in VSAT technology for the DoD. Can you describe some of those early programs?
Jim Ramsey
MTN was contacted in April 1986 by the Pentagon to design and build a stabilized satellite communications platform capable of delivering a full transponder worth of information. In just five months from inception, design and integration, the first full-bandwidth stabilized maritime terminal was delivered to the U.S. Navy, where it resided as a classified device through May 1988. At that time, the Company began to redeploy the technology onto commercial vessels such as cruise ships and the U.S. Army boats under contract with the Drug Enforcement Administration (DEA).
Sometime in 1989, the U.S. Navy tried to recall the then U.N. Classified technology for redeployment, but realized it had already been redeployed in the commercial arena, so they continued to work with MTN on a sole-source commercial basis in developing what was known as the Challenge Athena program. The program's only purpose was delivering C3I information to and from their command and control vessels, as well as all their large deck vessels on a global basis.
MilsatMagazine
Could you give us an overview of MTNGS' current service offerings?
Jim Ramsey
Currently, we offer a complete VSAT managed services capability globally. This includes VSAT hardware, TDMA and SCPC network solutions, installation, VSAT training and consulting, and 24/7/365 maintenance and support. As we continue to grow, we plan to offer a complete end-to-end integrated network solution in which VSAT will only be part of the solution.
MilsatMagazine
Would you please describe MTNGS' network infrastructure?
Jim Ramsey
MTN provides a seamless global service to all of our users, whether classified or unclassified. This is provided through three teleport stations around the world, two of which we control and through which we lease capacity. All of the teleports are connected today by redundant fiber connections complete with alternate routing and alternate carriers, so there is no common sharing of services in case of a fiber cut or natural disaster. All ground infrastructure components have multiple backups and parallel routers, and all teleport hubs are redundant with automatic failover.
MilsatMagazine
Jim, who are the primary customers for MTNGS?
Jim Ramsey
We created this subsidiary to focus across the entire public sector and support those who need rapid, reliable, redundant, sustainable and deployable communications. Our end-user customers include the DoD and other agencies within the government, including the National Oceanic and Atmospheric Administration (NOAA) in providing broadband satellite connections for their research vessel fleet. We subcontract through various prime contractors for different programs. We also serve a number of NGO's for missions such as disaster relief and recovery operations.
MilsatMagazine
How are you able to conform to security requirements for handling DoD traffic through your network?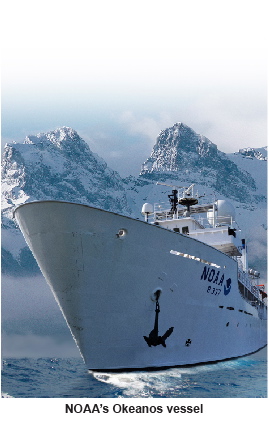 Jim Ramsey
This is our constant focus. We take the DoD security requirements seriously and we understand the responsibility associated with being a DoD contractor. MTNGS has to meet the requirements of the National Industrial Security Operating Manual (NISPOM), Intelligence Community Directives (ICD), Director of Central Intelligence Directives (DCID), and the Joint Air Force Navy (JAFAN) Directives. Our clients have various security requirements and challenges we work to comply with, and we execute all projects in a highly effective manner. We are also in the process of receiving our ISO 9006 certification. We constantly engage in working groups and forums throughout the DoD network to strengthen and enhance our security for the DoD traffic. It is obvious to us that protecting the traffic through our network is essential to growth and the safety of our men and women in uniform.
MilsatMagazine
How has the new DISA purchasing platform for satellite communications affected your business?
Jim Ramsey
We are anxious, as are all within our industry, to see how the Future Commercial Satellite Communications (COMSATCOM) Services Acquisition (FCSA) will change the industry. As a GSA Schedule 70 contractor, we have submitted our proposal for the addition of the two new SINs (132-54 and 132-55), and submitted a proposal for Custom SATCOM Solutions (CS2). We strongly believe DISA's efforts in bringing this program to the war fighters is vital and will add efficiency, effectiveness and a more streamlined approach to supporting DoD for commercial satellite resources and managed networks.
MilsatMagazine
Do you see increasing demand for commercial satellite bandwidth for DoD? What mission areas?
Jim Ramsey
Absolutely! We can see across the entire communications sector, the increased demand for bandwidth and throughput for situational awareness, command and control, advanced weapons, and intelligence systems. We also believe the flexibility, investment, and research and development of the private industry can facilitate the increasing demand for throughput. Study after study published within the DoD shows the demand for satellites is outgrowing the ability for the public sector to keep up with. We are truly proud of the fact that we can help support our men and women in uniform and fill the gaps in satellite capability and technology across the spectrum for the DoD. I learned as a soldier that the private sector can bring technology, responsiveness and flexibility to the DoD when needed and to fill those gaps in growing requirements.
MilsatMagazine
What is your strategy for the government and military markets moving forward?
Jim Ramsey
This is simple — to consistently deliver beyond expectations what we say we can deliver, on time and under budget. It is essential to our business to partner with our customers to seamlessly integrate our company into the mission and to ensure every customer/client is treated as a priority. Our government and military are faced with huge challenges today; therefore, it is critical that our delivery of communications is part of the solution and not a hindrance to accomplishing all missions at hand. Our solutions must be seamless a extension of the network enterprise to enhance the ability to face ever-demanding challenges.
Our core values include personal and professional integrity, customer service that is far above and beyond expectations, collaborative relationships, a "can do" attitude, and uncompromising support to our people and to our clients.
These core values are embraced by our staff and have become nonnegotiable with MTNGS. We strongly believe our core values, our people and the execution of our tasks are what will help us grow within the public sector.
MilsatMagazine
Where would you like to see MTNGS in one year? Five years? 10 years?
Jim Ramsey
We are building a solid foundation of clients, relationships and strong past performances during the initial years of MTNGS. During the next five years, we plan to expand our business as a more end-to-end integrated communications provider through partnerships, internal growth and, possibly, acquisitions. We want to leverage our capabilities and global reach throughout the public sector using VSAT and/or other technologies. Over the next 10 years, we plan to be a major player within the public sector for communications with innovations of future technology, seamless and reliable network infrastructure, and our constant re-investment in research and development programs.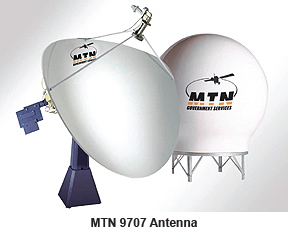 MilsatMagazine
Finally, we understand you have strong feelings about corporate responsibility to support charitable causes. What is MTNGS doing currently in this area?
Jim Ramsey
I strongly believe it is a privilege and responsibility to give back as a contractor within the public sector, as a leader in our industry and as a resident of our community. We recently worked with the Loudon County Youth Program (an after school program) and several others within the community to donate backpacks full of school supplies to children who couldn't afford these necessities. It was an amazing event that touched all of us. We had over 1,000 people attend and gave away 300 backpacks. Last year, we also worked to create a strong support program across the DoD to help deployed military families and surviving spouses (Wounded Warriors, Patriot Foundation, Disabled Sports and several others within the DoD community).
We also created a strong support program within the NGOs for medical care, education, hunger relief and numerous other efforts around the world. It is an obligation and privilege that my staff and I are passionate about, and we will continue to give back through MTNGS.