Brigadier General Peter Hoene, USAF (Retired) was named President and CEO of SES Government Solutions on January 19, 2015. In his previous role, he served as the Corporate Vice President for Development for SES Government Solutions, headquartered in Reston, Virginia.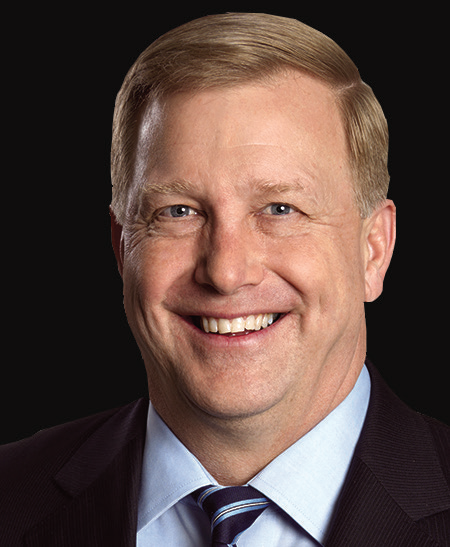 As Corporate Vice President for Development, he worked with United States warfighters and other government users to help determine their requirements and offer communications support, hosted payload opportunities, and network solutions. He then communicated those requirements to the SES parent organization to take advantage of existing on-orbit SES fleet capacity, or to influence future satellite designs.
Hoene retired from the U.S. Air Force in 2010 as Brigadier General, following 30 years of service. He is a graduate of the U.S. Air Force Academy, as well as a distinguished graduate of both the Air Command and Staff College and the National War College. He holds two masters degrees and served in a wide variety of Space, Command and Control, and research, development, acquisition, test, staff and command assignments.
In his last active duty position, Hoene served as the Defense Information Systems Agency (DISA) Program Executive Officer for Command and Control, where he managed a portfolio of Joint and Coalition Command and Control and Information Sharing programs. Prior to his DISA assignment, he was Commander, 350th Electronic Systems Wing (C2&ISR Wing), Electronic Systems Center, Hanscom Air Force Base, Massachusetts, where he managed a portfolio of 49 command and control (C2), ISR, Space and Cyber programs valued at more than $9 billion.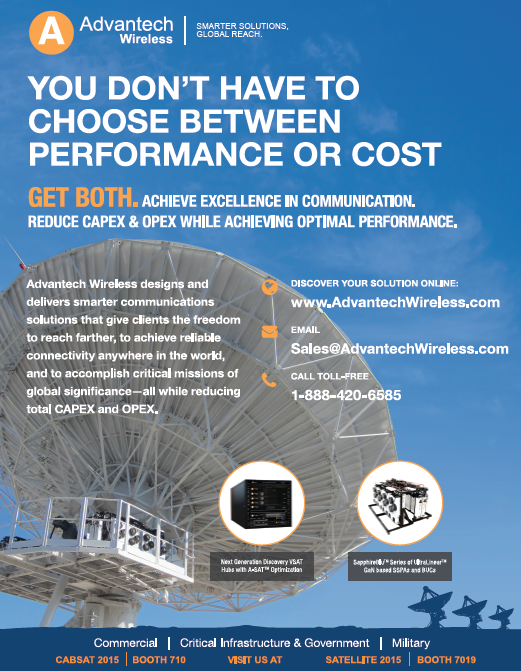 MilsatMagazine
Mr. Hoene, what initially prompted you to serve in the U.S.A.F., and how did you move into the space, ISR and C2 environs?
Peter Hoene
I was a senior in high school playing in the Minnesota State Ice Hockey Tournament. One of the Air Force Academy hockey coaches was there and recruited me. While pretty late in the process for a Service Academy, I liked what I heard from the coach. Additionally, I was fortunate to have good grades, have the coach recruit me for hockey, and to receive an appointment.
This was a fantastic opportunity for me to attend a very prestigious school, play Division I hockey, and serve the nation in the Armed Forces. After four years at the Air Force Academy, I graduated and was commissioned as a second lieutenant in the U.S.A.F. My first assignment was to the Air Force's Space Division in El Segundo, California. I served in five different jobs in five years in space related activities, each with increasing responsibility.
These early assignments taught me a lot as I had the opportunity to work with extraordinarily competent Airmen, government civilians, and industry partners. I also met a number of mentors who helped guide and shape my professional development. This was a great start to a 30-year Air Force career.
The C2 and ISR efforts were much later in my career (at the 20 year point when I was a Colonel). I was busy as the Deputy Program Director for the GPS program in Los Angeles and I was selected to lead a new experimental effort at Langley AFB, Virginia, called Combined Air Operations Center—Experimental (CAOC-X) for General Jumper and General Lyles. This effort combined users, developers, and testers to short-circuit the often lengthy acquisition process and rapidly assess and field new capabilities for Air Operations Centers (AOCs) worldwide.
We were successful as a team and fielded the first "Block 10" AOC at Prince Sultan Air Base, Saudi Arabia, a year later. Ironically, we declared Final Operational Capability at the end of August, 2001. Two weeks later, after the 9-11-01 attacks, this AOC became the "nerve center" for all C2 and ISR for air operations supporting Operation Enduring Freedom over Afghanistan and later Operation Iraqi Freedom over Iraq.
MilsatMagazine
What drew you to join SES Government Services (SES GS) as the company's Vice President of Development in 2011?
Peter Hoene
First and foremost, I was drawn to the company due to the reputation of Tip Osterthaler. I was impressed by Tip's vision for the company and the quality of the company's leadership team. I was also interested in SES GS as a company that would allow me to work in the space business from the commercial side while also allowing me to continuing to serve Army, Navy, Air Force, Marine Corps, and other U.S. Government customers. Additionally, I was most impressed with the parent company as a whole and their high standard of professionalism.
MilsatMagazine
To move from a position of command responsibility for the acquisition and distribution of technology from private industry, to one of moving innovative products and technologies to acquisition agencies and force command structures must have been somewhat challenging. Please describe your transition from that of a Brigadier General in the U.S.A.F. to that of private industry. What were the most challenging issues you faced?
Peter Hoene
During my time on active duty, we had a clear mission focus. My team and I were able to support our warfighters in innovative ways to respond and adapt to the emerging threats posed by well-defined enemies and less well-defined terrorist organizations.
As I transitioned to industry, I met some great people, with great ideas, who wanted to help our warfighters but were constrained by: 1) U.S. Government contracting strategies that weren't flexible enough and don't allow for partnerships with industry; 2) bureaucratic decisions that cut funding for the programs we supported but we believed were vital to our warfighters; and 3) a perception that some government personnel have that "U.S. Government contractors are motivated by profit only."
While our company needs to make a profit to remain in business, we are also committed to ensuring the correct end result for our U.S. Government customers. In fact, SES GS has provided significant support to efforts, such as the U.S. Air Force CHIRP hosted payload and major networks on a fixed price basis. Every day, our people work above and beyond what's required by the contract because we want to exceed our customer's expectations and ensure their missions are successfully accomplished.
The three points above represent challenges for industry, which is governed by the ability to get things done, deliver on revenue commitments and meet profit and loss objectives. I've found that these key areas for industry are not always considered by our U.S. government counterparts and raising their awareness to help us better partner and meet their needs is extremely important.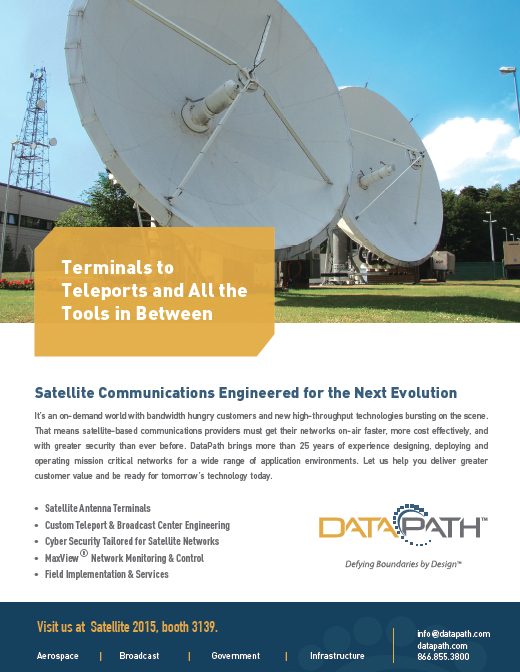 MilsatMagazine
Can you tell us about some of your greatest accomplishments as Program Executive Officer for Command and Control at DISA?
Peter Hoene
The single biggest success we made was to move expensive, rigid, and tightly coupled applications to a much more flexible and affordable Service Oriented Architecture (SOA—an Architecture built around re-usable and exposable services). Great examples of this were the Global Command and Control System—Joint, and Global Combat Support System—Joint. Both of these programs made major progress by exposing data previously unavailable to enterprise users and to make the migration we initiated with the Joint Program "Net Enable Command and Control (NECC)." While NECC was eventually canceled, this project paved the way for an entire generation of SOA and
Net-Enabled capabilities, which have made our DoD IT-based infrastructure more efficient and effective for our warfighters and more affordable.
MilsatMagazine
How would you describe your management style during your command career in the United States Air Force (U.S.A.F.) as opposed to that of private industry?
Peter Hoene
I grew up playing team sports, including ice hockey, football, and baseball. I learned we won and lost as a team and that shaped my future leadership style. As a result, I became a highly participative leader and manager.
I like to roll up my sleeves and lead teams to solve problems and make things happen. Additionally, during my time in the Air Force, I happened to work for some great leaders and learned from them that if you communicate effectively, focus on satisfying your customers (internal and external), lead by example, and work together as a team, anything is possible.
I also learned to surround myself with the best and brightest people, delegate to them, and see how creative they can be when you unleash their potential. Finally, I've learned that the same style I used in the Air Force has also served me well in private industry—the style is based on solid leadership principles and those apply equally, no matter if for the military or for private industry.
MilsatMagazine
How will you ensure our militaries and those of our Allies are made aware of SES GS solutions, especially during budget-restrictive times?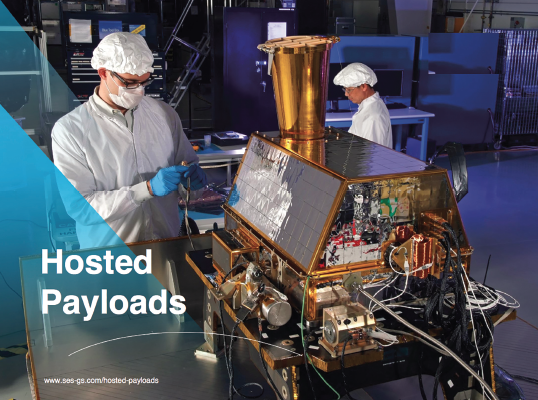 Peter Hoene
In 2013, SES GS sat down with industry leaders and created a message for Congress and the Pentagon entitled "Seven Ways to Make the DoD a Better Buyer of Commercial SATCOM." Our task was to show how SES GS capabilities complement these "seven ways."
This is possible through our fleet and end-to-end solutions as well as with the help of our industry allies. We engage with our customers on-site in the U.S. and around the world—working closely to ensure we understand their demands.
We're constantly providing innovative solutions to address their needs and work diligently within their budgetary restrictions. Industry associations as well as publications, such as MilsatMagazine, allow for us to reach a narrowly targeted audience and ensure governments around the world are made aware of the type of solutions we offer.
MilsatMagazine
May we have your thoughts regarding the viability of Hosted Payloads? As the company is a member of the Hosted Payload Alliance, how will you continue to promote such cost-saving functionality for the military and government agencies? Are there any near-future plans by SES GS to work on another hosted payload mission?
Peter Hoene
We are the proud hosts for the CHIRP program and it is a prime example of the viability of Hosted Payloads. We were able to structure a contract in weeks and launch the satellite and CHIRP hosted payload in approximately three years from the time we received the contract award.
Senior Air Force leaders, including the SecAF and Commander of Air Force Space Command have praised the responsiveness of SES GS and the performance of CHIRP. In fact, we were able to accomplish 85 percent of the Air Force's mission objectives at about 15 percent of the cost such would have taken to build and launch a dedicated satellite. The payload was even granted a two-year extension by the U.S. Air Force Space as it was able to exceed its estimated life expectancy after being placed into operations on orbit.
As a member of the Hosted Payload Alliance, we will continue to engage directly with the government through meetings, workshops and panels to promote how hosted payloads provide consistent, dependable and affordable access to space.
SES GS is one of 14 awardees granted a share of a contract worth in total a maximum of $494,900,000 under the Hosted Payload Solutions (HoPS) Program. This indefinite-delivery/indefinite-quantity (ID/IQ) contract will provide a streamlined method for the U.S. Government to host government payloads on SES spacecraft.
MilsatMagazine
Additional areas of consideration for the SATCOM world revolve around High Throughput Satellites (HTS) and SmallSats, certainly contradictory in terms of size. What do you foresee as the acceptance, and use of, these technologies within the MILSATCOM communities?
Peter Hoene
The MILSATCOM community can sometimes be a catalyst for change, but often the commercial industry frequently becomes the trend setter and advancer of new concepts and ideas. When WGS was first conceived with its 5 to 8 Gbps, it was a High Throughput Satellite (HTS) compared to other satellites operating in the MILSATCOM and commercial arena.
Now HTS satellites frequently exceed 40 Gbps and some cross the 100 Gbps capacity line. The MILSATCOM community will need to adjust its CONOPS and, in some cases, the hardware to take advantage of these new systems. Older modems and network designs that require all of the users to be in the same coverage beam can't take advantage of the new HTS capabilities and need to be updated.
HTS satellites achieve their efficiency through one primary concept—use tens to hundreds of smaller, more powerful beams to cover the same area previously covered with a single beam. The biggest driver that will move the MILSATCOM community from monolithic large beams to HTS capacities is the price per Megabit. HTS satellites will provide capacity at rates below $1,000/Mbps while traditional satellites are in the $2,500 to $6,500/Mbps range. The second driver is the dramatic increase in throughput per user. A typical ISR UAV will consume 10 MHz of typical GEO satellite capacity to transmit an HD video feed. This same HD video feed will consume approximately 2 to 3 MHz on a GEO HTS satellite. Many of the new HTS satellites being built today are purposely designed with overlapping traditional wide beam and HTS coverage areas to reduce transition risk and facilitate uptake on the HTS capacity.
Likewise, many of the ground systems (teleports) currently supporting traditional Geostationary capabilities are being enhanced to support HTS. The DoD uses many of these facilities today. All security elements of the ground systems and the existing DoD network injection points will continue in operation further reducing DoD's cost and risk of migrating to HTS.
Current DoD maritime platforms and commercial aviation platforms already support basic frequency agility to allow the use to transition from one GEO satellite to another. Unfortunately this isn't the case for many of the ISR UAVs in service today. In order to take advantage of the HTS capability, these older, outdated modems will require upgrades. The good news is that the commercial In-Flight Entertainment business is driving the technology evolution in this area and the MILSATCOM community will reap the benefits of this new capability.
Terminal, hardware, and network changes required to exploit the cost/performance benefits of HTS are already in operation and there are more to come.
MilsatMagazine
Additionally, airborne intelligence, surveillance and reconnaissance (AISR) and steerable spot beams are also under the MILSATCOM spotlight. How will you ensure SES GS be able to address these needs?
Peter Hoene
SES GS has partnered with O3b networks to provide high throughput satellite capabilities (1.2 Gbps per spot beam) with fiber-like speeds. The lower cost per Megabit creates a lower cost while steerable beams offer flexibility in terms of coverage area.
O3b products and services are currently listed on our GSA Schedule 70 and are also available via the Future COMSATCOM Services Acquisition (FCSA) contract initiative with GSA and DISA. SES GS will continue to meet directly with the U.S. Government to showcase O3b capabilities.
MilsatMagazine
How do you believe your 30 years of experience with the U.S.A.F. will impact your new role as the leader of SES GS?
Peter Hoene
As I mentioned earlier, I am a very participative leader and manager and like to roll my sleeves up and lead teams to solve problems and make things happen.
I will leverage the leadership principles I learned and employed in the USAF and in industry for my new role. Further, I intend to establish a clear vision for the organization, get my senior leadership to buy in and tailor their goals and objectives to that vision and strategy, and turn them loose and unleash their team's human potential to make our organization successful. Some of the key elements of that approach will be to:
• Provide a strong customer focus and look at the challenges we face from a customer perspective. Having been on the other side of the table, looking at things from the U.S. Government perspective is critical to providing the solutions we need.
• Provide the leadership needed to get the organization aligned and properly staffed.
• Retain, recruit and promote the best people.
• Create an environment of trust and teamwork, and reward innovative solutions.
• Deliver on our promises to our customers and to our parent company.
MilsatMagazine
Now that you lead SES GS as the President and CEO, what is one of your toughest company challenges that you have had to face?
Peter Hoene
Meeting our revenue targets in an era of U.S. Government budget reductions driven by the 2011 Budget Control Act, Sequestration, and other related budget cuts, is certainly a crucial challenge to face and overcome.
Additionally, we need our U.S. Government counterparts to help by providing insight into the evolving National Security Strategy map and help identify "demand signals" for different regions of the world. These demand signals can help us work with our parent company to identify potential orbital slots and spectrum needed well in advance of future conflicts. Without this insight, we may be faced with a situation where the U.S. government needs capacity (e.g. over the Pacific), but there is not sufficient capacity, nor are there slots and spectrum to offer in support of contingencies.
Unless the DoD employs alternative funding strategies for leasing or purchasing commercial satellite capacity, they are likely to continue to purchase capacity on the spot-market. This approach is costly for the taxpayer and dangerous, as the U.S. Government will not have established partnerships with industry to ensure they will have the global commercial SATCOM capacity when and where they need it. The demand signals mentioned above and partnerships with industry will go a long way to ensuring companies like SES will invest in long-term satellite fleet development to meet U.S. Government needs. Currently, the U.S. Navy is the only service with an enduring Program Objectives Memorandum (POM) line for commercial SATCOM (through the CBSP program).
MilsatMagazine
As you look at 2015, considering your breadth of experience, what situations do you believe will be of the most importance for our industry to deal with—challenges that absolutely demand the best from companies within MILSATCOM to offset those who have intent to harm and destroy?
Peter Hoene
From a national security perspective, we believe the U.S. Government should consider Commercial SATCOM as an integral part of any of their future solutions. A great start to this would be the U.S. Government to establish a SATCOM architecture team to examine how Commercial SATCOM and MILSATCOM complement one another and use this effort to perform tradeoffs between the two.
Such a team approach could also help provide the underpinning to ensure commercial solutions are addressed for future Analysis of Alternatives for the follow on to WGS and other systems. We've heard some great ideas from Air Force Space Command and Congressional leaders along these lines and would like to see them put into practice.
Using this architectural framework as a backdrop, the U.S. Government can work with the owner-operators to develop innovative hosting, leasing and acquisition models to help meet their mission needs in a much more affordable and efficient manner.
Commercial SATCOM owner operators can be very responsive to emerging needs and can deliver on orbit solutions in a very timely manner. Further, if the U.S. Government wants enhanced security features and can articulate these to industry, we will do our best to include their requirements, investigate alternative means to acquire service, and ensure efficient usage in what they buy.
The Pathfinder program is a model of how the industry could meet those challenges in the future. We're encouraged by the innovation we've seen from the Air Force in the Pathfinder concepts and are proud to by the industry leader for Pathfinder #1. This allowed the DoD to pre-commit to the use of satellite transponders for multiple years and lower the cost, compared to the traditional O&M leasing approach.
I believe we've made great strides on Capitol Hill, the Pentagon as well as alongside our COMSATCOM partners. We're definitely moving more towards a streamlined satellite acquisition process but there is still much more work to be done.
When it comes to the industry as a whole—one of the ideas that Tip Osterthaler presented at SIA's DoD SATCOM Workshop in 2014 was the idea of a proprietary SATCOM supply database. This way, the DoD knows where future capacity will be available. Meanwhile, the industry can provide more accurate business cases for future satellites to fill the gap in demand. Further, creating a tangible solution like this would demand the absolute best from companies in the MILSATCOM arena.
In terms of procurement, the DoD is looking to better understand our Commercial SATCOM capabilities. We are working with DoD end-users side-by-side to help them not only solve their problems today, but understand how to leverage all of the capabilities and potential that COMSATCOM can bring to provide even more capabilities, at affordable prices.
In summary, we understand how important the mission of our warfighters is. We are honored to support many of the DoD and other U.S. Government agencies' most important networks and initiatives. I personally take pride when I see how the staff at SES GS comes to work every day, rolls up their sleeves, and applies their full talents and creativity to try to solve critical challenges facing our warfighters and other customers worldwide.
The SES GS infosite: www.ses-gs.com/
---
Robert Tipton (Tip) Osterthaler joined SES in 2006 when he became the President and CEO of AMERICOM Government Services. Since then, the wholly-owned subsidiary of SES SA has grown and integrated with other government focused elements within SES to become SES Government Solutions (SES GS).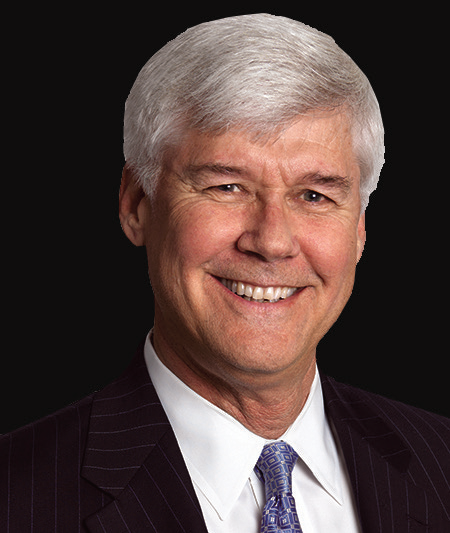 During his tenure at SES, the U.S. Government business has been transformed from a primarily indirect sales channel into a solutions-focused independent subsidiary responsible for all aspects of SES's U.S. Government business. Under his leadership, SES Government Solutions transitioned into a Proxy Corporation structure, allowing the company to broaden its business base to include a wider range of customers and technologies.
From 1997 until 2006, Tip was a Senior Vice President at Science Applications International Corporation (SAIC) where he led an international security organization within the Strategies Group. Prior to joining SAIC, Tip served in the U.S. Air Force for 28 years, retiring as a Brigadier General and Deputy Assistant Secretary of Defense for European and NATO Policy. Earlier positions included Vice Commander of the Air Intelligence Agency and numerous command and senior staff assignments.
Mr. Osterthaler is a Command Pilot with over 3,200 hours of flying time in fighter aircraft including multiple models of the F-15 Eagle.
Tip holds a BS in Economics from the U.S. Air Force Academy and an MBA from Texas A&M University. He is also a graduate of Harvard University's Senior Executives in National Security and National and International Security Management programs, the Royal College of Defence Studies in the United Kingdom, the Air War College, and the Marine Corps Command and Staff College.
MilsatMagazine
First, we certainly do wish you and yours a most rewarding retirement and we thank you for your past service to our nation. You have definitely witnessed numerous changes in MILSATCOM through your experience as a Brigadier
General, in the U.S.A.F. and also during your leadership role at SES GS—how has SES GS grown since you joined the company in 2006 as President and CEO?
Tip Osterthaler
When I joined SES in late 2006, the company was a conglomerate consisting of three satellite companies: Astra in Europe, Americom in the U.S., and New Skies Satellites operating globally.
In 2015, SES operates as a single global enterprise and has become the largest owner operator in the world by revenue and by number of satellites. As that transition has taken place, U.S. Government business has been consolidated under SES Government Solutions, which now is approximately three times as large in terms of both people and revenue as it was in 2006.
MilsatMagazine
What would you say is your biggest accomplishment during your time at SES GS?
Tip Osterthaler
The evolution of Americom Government Services into SES Government Solutions has created a satellite communications solutions company that is sharply focused on the needs of its U.S. Government users. While this might not seem unique or important, the industry in general, and SES in particular, have traditionally been focused more on the needs of commercial than government customers. I have worked hard to help SES understand and appreciate the benefits of doing business with the U.S. Government, and I have also, together with many of my colleagues in the industry, worked hard to help our government users better understand and appreciate what the industry can do for them. This work will never be completely finished, but I am proud to have played a part in creating a stronger and sustainable relationship between the government and SES as well as the other owner operators.
MilsatMagazine
The missions for private industry and the militaries within MILSATCOM have been fewer over the past several months, thanks to budget slicing by those not in-the-know—these monetary cutbacks have been crippling too many companies and military organizations. Is there any remediation you can see in regard to these cutbacks? What can private industry accomplish to mitigate such debilitating assaults to ensure the continued technical leadership and military prowess of our nation and those of our allies?
Tip Osterthaler
The wind down of operations in the Middle East and Southwest Asia, reinforced by a cyclical downturn in defense spending, has indeed put a lot of pressure on companies like SES and on the government organizations they support. It's my personal view that a healthy long-term national security posture requires both a strong economy and a broad political consensus about the where defense spending sits on the list of national priorities.
The economic crisis that precipitated the original defense downturn and eventually the Budget Control Act of 2011 has largely passed, but the political disagreement about priorities has not. In fact, the Budget Control Act has created a zero-sum game between defense advocates and supporters of other spending priorities, and the rules of the game are irrational and damaging to the interests of both sides as well as to the nation.
Unfortunately, there seems to be no near-term alternative, so I expect our U.S. Government customers, and we, will continue to feel some level of pain while a new political bargain is hammered out. From an industry perspective, we need to be both patient and persistent in trying to help the government get the capabilities it needs now and in the future, even in the face of fierce resistance to change from some of the people we are trying to help.
MilsatMagazine
What does SES GS have in store for the future under Pete Hoene's leadership?
Tip Osterthaler
This is a question you should ask Pete, and I hope you will. What I will say is that Pete is an accomplished executive with an extremely strong background in both government and the satellite industry. We undertook a rigorous search and could find no one with his combination of skills and experience; at the end of the process, the members of the search committee, the Board members, and the shareholder representatives unanimously agreed that Pete is the person to take SES Government Solutions into the future, and I expect he will be so successful as to make everyone quickly forget my name.
MilsatMagazine
If you would care to let our readers know, what are your short term plans for some R&R? Will we see Mr. Osterthaler once again involved in the industry at some point in the future?
Tip Osterthaler
When I made my decision to retire, I deliberately decided I would make no professional plans or commitments until the transition is completed, and that does not happen until March.
I very much look forward to having unstructured time, fewer travel requirements, and less pressure, and I certainly will not jump right back into any full-time commitments. Some future involvement within the industry is certainly not out of the question.
---