The satellite industry and global government decision makers came together for the largest military satellite conference in Europe in the fall of last year — the Global MilSatCom Conference.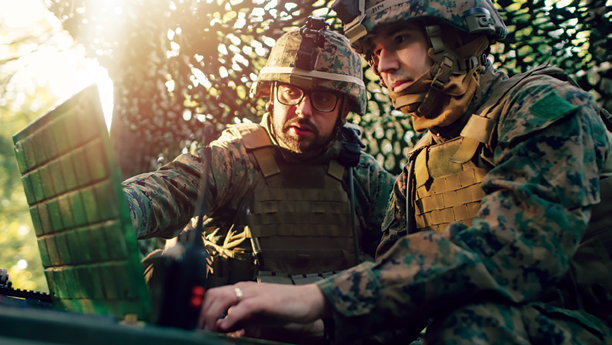 The Government Satellite Report kept an eye on the news coming out of that conference and highlights in this article some of the major themes produced at this event.
Across the board, militaries are in the process of reevaluating and changing how they conduct "business as usual" when it comes to space. Much of that has to do with the fact that space — itself — has changed as a domain.
Space is no longer a benign domain, thanks to the reemergence on near-peer adversaries capable of challenging and denying space resources and capabilities in theater.
Simultaneously, the space and satellite domain have been revolutionized by the introduction of new commercial players and massive innovation from industry partners.
This innovation has come in the form of a new generation of satellites that are being launched and coming on-line in new orbits, the emergence of commercial space launch and even the advancement of on-orbit refueling and servicing.
Together, these trends have led to global militaries — including the United States military — needing to rethink how they gain access to space capabilities, how they acquire space resources and even how they fundamentally architect and build their space infrastructure.
This has led to some drastic decisions and changes across governments, as well as some head scratching. All of which was on display at Global MilSatCom.
Ground segments are getting more attention in military space programs, according to U.S. leaders.
Historically, government customers have met their satellite requirements in a piecemeal fashion — leasing bandwidth on the spot market to fill gaps in coverage and availability, using a mix of MILSATCOM and COMSATCOM resources and purchasing ground terminals for specific requirements.
Unfortunately, this piecemeal approach has led to interoperability issues and challenges within the military's ground infrastructure.
As this article discusses, there were multiple discussions about ground infrastructure at Global MilSatCom about the interoperability challenges and problems with aging ground terminals facing today's military.
One of the proposed solutions was a more holistic approach to satellite acquisition — taking both the space and ground segment into consideration when evaluating and implementing new satellite resources and infrastructure.

However, industry could have another solution in the form of satellite managed services. In this instance, the industry partner is hired as a service provider — effectively on the hook for all of the hardware and services needed to deliver a capability to the end customer.
This means that everything from the ground terminal to the bandwidth needed would be included in the managed service.
It's a system that has become increasingly popular in the satellite industry and that could begin to make its way more into the military and government space.
That being said, it's clear that ground terminals are, and will continue to be, a challenge and area of focus for global militaries and the approach to acquiring ground terminals will most likely change. However, that was not the only change in acquisition that was a topic at this show.
U.S. Air Force Space Command is taking over the procurement of satellite communications — and that's big news.
Air Force Space Command is poised and ready to take on a big responsibility that was originally owned by the Defense Information Systems Agency (DISA) — the acquisition of commercial satellite services for the entire Department of Defense (DoD).
The impetus for this change has a lot to do with concerns about the speed of acquisitions and if operator's needs are being met.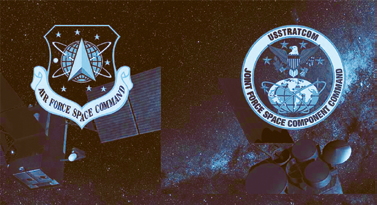 The feeling is that this change in acquisition authority will help make necessary COMSATCOM services more readily available to the military at the speed of war.
Another change that could be precipitated by this interesting shift in acquisition authority is a move away from Lowest Price Technically Acceptable (LPTA) contracting –— which bought satellite service based on its price — making it much like a commodity.
With Air Force Space Command at the helm, there is an expected shift towards more innovative acquisition models and a movement to award contracts by more criteria than just cost.
While this change is certainly a positive step for the government, it wasn't the only change that was floated to the acquisition process during Global MilSatCom…
U.S. Air Force satellite communications buyers would like to see commercial vendors team up into a consortium.
While the above shift is on the government side, there was also a proposed change to the industry side of the acquisition equation.
Due to concerns about vendor lock-in and terminal interoperability, militaries have been reticent to embrace the "satellite as a managed service" model that was discussed above.
In an attempt to make it more palatable to the government, some speakers at the show came up with a somewhat interesting proposal — team up.
Tom Becht, the interim director of the military satellite communications directorate at the U.S. Air Force Space and Missile Systems Center (SMC), called for industry leaders to team up in a consortium that could offer satellite services across companies and constellations to the military as a unit.
There is certainly some uncertainty as to how "open" satellite companies would be toward this kind of tag team, but it certainly is a new and innovative approach to satellite acquisitions.
This article first appeared on GovSat. To read additional, informative articles, please visit ses-gs.com/govsat/#

Ryan Schradin is the Executive Editor of GovSat Report. A communications expert and journalist with more than a decade of experience, Ryan has edited and contributed to multiple popular online trade publications focused on the satellite, unified communications and network infrastructure industries.
In addition to editing content and establishing editorial direction, Ryan also contributes articles about satellite news and trends, and also conducts both written and podcast interviews for the GovSat Report. Ryan also contributes to the publication's industry event and conference coverage, providing in-depth reporting from leading satellite shows. Ryan is a Senior Columnist for MilsatMagazine.
---