Craig Cooning, Vice President and General Manager, Boeing Space and Intelligence Systems, is responsible for the leadership of the people, programs, and assets of the company's military, civil and commercial satellite systems, as well as the Spectrolab subsidiary. Prior to joining Boeing in September 2005, Cooning, a retired Major General from the United States Air Force, was Director of Space Acquisition in the Office of the Under Secretary of the Air Force. He provided acquisition support to the Under Secretary and program management direction to field organizations for the development and procurement of Air Force surveillance, communications, navigation and weather satellites, space launch systems, information warfare capabilities, ground-based strategic radars, communications and command centers and sustainment for the nation's land-based strategic nuclear missile systems.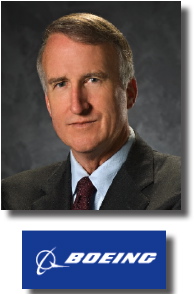 General Cooning was commissioned in 1973 through the ROTC program at Auburn University. He served in a broad range of acquisition and logistics positions and as Program Executive Officer for all Air Force space programs, twice as a major weapon system program director, as a commander, and a warranted contracting officer. Cooning earned both the space and master acquisition badges. Cooning earned his bachelor's degree in aviation management from the School of Engineering at Auburn University in Alabama and his Master of Business Administration degree from the University of Alabama. He is married and has two sons and managed to chat with us regarding the latest news from Boeing, that being the 702B bus.
MilsatMagazine (MSM)
Boeing has been a stalwart in the satellite bus business with their 702 model for years... and the 702 has proven to be a highly reliable product. Why did Boeing decide it was time to update the bus?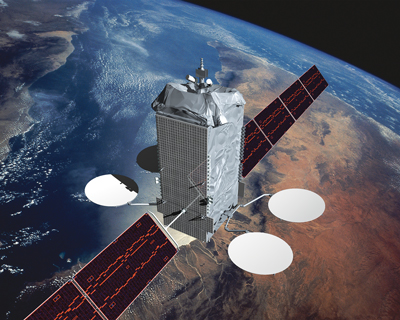 Craig Cooning
The 702B is designed to cost effectively accommodate the 6-12 kilowatt class of fixed satellite services — broadcast satellite services (BSS) satellite market. This system relies upon flight-proven technology and capabilities from our original Boeing 702 platform and other technology proven in the satellite industry, but uses a new structure and liquid propulsion systems to enable economies of scale. The current 702 system is still a critical element for geo-mobile satellite systems and our customers that have either very complex payloads or demand power in excess of 12 kilowatts.
MSM
What are the leading improvements with the 702B? Please tell our readers what those technologies bring to the bus.
Craig Cooning
The modular design of the 702B results in improved production efficiencies and the ability to accelerate the delivery of the satellite to the customer. The satellite bus structure is based on a central thrust tube design for better stiffness and weight efficiency. The bus is scalable using different propellant tank configurations and power system elements to optimize it for each mission. There is a simplified, all-liquid propulsion system that can be augmented with high ISP electric propulsion when required. And the 702B offers a more efficient payload layout and antenna configuration.
By varying the propellant tanks and power system elements, the bus is actually scalable to a variety of configurations that adjust size, weight, and years of service. Stated simply, this makes it easier for customers to purchase exactly what they want, without buying "too much" or "too little" of a satellite and having to either use it longer than desired or augment it sooner than planned.
MSM
Who championed the 702B internally at Boeing? What is her/his background?
Craig Cooning
We invested four years in the development of the 702B, so it's unfair to single out any one contributor. Right now our focus is on program execution, and our Intelsat program manager is Mike Neuman, a seasoned, highly respected Boeing professional with more than 35 years of satellite experience. He reports to Steve O'Neill, president of Boeing Satellite Systems, International.
MSM
What, exactly, is Boeing's "Lean" manufacturing process? How does it make the 702B easier to manufacture and assemble?
Craig Cooning
Lean manufacturing, or better stated, Lean enterprise, focuses on satellite design that not only meets the customer requirements but also is designed for manufacture and test through reduced part count, reduced assembly steps, more efficient operational layout and an enhanced supplier management philosophy based on a product line rather than program approach. Because its design is modular, enabling us to leverage common manufacturing processes, such as a pulse line and manufacturing line production, manufacturing cycles are accelerated and will often lead to a shorter manufacturing time and therefore a faster delivery is anticipated.
MSM
Please tell us more about what the 702B means for Boeing's satellite business. Can you give us a little more color on your strategy for the fixed and broadcast satellite services market and how you expect Boeing Space & Intelligence Systems to finish in 2009?
Craig Cooning
The significance of this contract is that it re-establishes Boeing in the mainstream fixed satellite services and broadcast satellite services (FSS-BSS) market. We cannot be specific here, but hosted payloads clearly are a capability we intend to market more aggressively. As military satellite operators seek to meet service demands, and commercial operators look for business relationships that provide alternative sources of funding, hosted payloads become an area of high interest to Boeing, especially as we've been a leading payload provider for more than 40 years.
MSM
Is Boeing looking to develop additional medium-level satellites, or will the company's future concentrations be small birds for multiple payload launches for customer cost savings? Is there a future for larger satellites like the 702?
Craig Cooning
There has always been a split in the market's demand for satellites. The majority of the FSS-BSS satellites fall in the 6-12 kilowatt range, which is the sweet spot for the 702B. Single purpose missions or customers with known markets of a discrete size can both benefit from smaller satellites that take advantage of the cost of the smaller buses and smaller launch vehicles.
Boeing's current focus is in the medium-to-large class of satellite systems. In some cases, such as broadband applications, geo-mobile systems or more sophisticated digital-processed satellites, the mass and power requirements drive the use of a larger
satellite such as the original Boeing 702. We intend to continue to market the 702 for customers requiring satellites that operate in the 12 kilowatt and higher ranges.
MSM
What launch vehicles will be able to boost the 702B into orbit? How did Boeing decide which launch models would be the most viable for their product, and what was entailed in bringing those vehicles into the bus design process?

Craig Cooning
The 702B is designed to accommodate all of the medium-and large-class launch vehicles, including, but not limited to, dual-manifested Arianespace, Proton, Atlas V, Delta IV, Sea Launch, Japan's H2A and others. Our objective was to provide the greatest breadth of launch vehicle compatibility in order to assure launch availability.
MSM
Do you have any comment on the recent partnership between Intelsat and SES to win support to launch U.S. commercial satellites on Indian or Chinese launchers?
Craig Cooning
We have no comment.
MSM
Where will the 702B be manufactured, and what does this new bus mean for the local economies? How does this help stimulate the employment picture and economics of your region, and do you foresee it as long term? If so, it certainly puts a positive picture on all aspects of your projects.
Craig Cooning
The 702B will be assembled in El Segundo, California, with suppliers dispersed throughout the United States, Canada, Europe and Japan. Every new contract award preserves jobs, but it's important to explain that our satellite organization is a factory, and our design experts are not assigned to a single program, but cross-train to support multiple programs. We address our staffing levels in the aggregate for all of Space & Intelligence Systems.
MSM
When did Intelsat initially show interest in the bus and did that FSS firm have any input into the design process? How does Boeing assist customers with business planning when they investigate the 702B as their platform?
Craig Cooning
We believe that Intelsat considered all of the commercial spacecraft available today and decided to order four Boeing 702B satellites due to its reliability of service, affordability, capability and adaptability for hosted payloads. Intelsat also chose the 702B because it met its fleet diversity requirements. With the 702B, we are able to take advantage of many economies of scale that reduce price and improve delivery. As the 702B is based upon technologies already serving other commercial customers, the risk associated with this model is very low.
MSM
How did Boeing woo Intelsat away from other contenders? You have a 33-year history of supplying satellites to Intelsat. Was the 702B a tough sell?
Craig Cooning
No sale is ever easy, especially in this competitive marketplace. However, we worked with our Intelsat customer to understand their needs and requirements, and explained how we could accommodate these needs. Through an iterative process, Intelsat determined that Boeing was the right fit to support their business needs.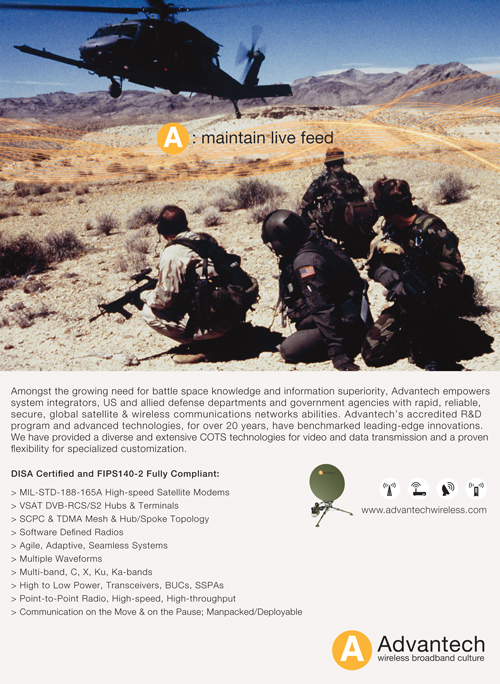 MSM
Other than Intelsat and its commercial needs, what other market segments does Boeing believe will be interested in the 702B?
Craig Cooning
The 702B has applications for commercial, civil, DOD and the Intelligence community. The satellite system is designed for communications applications but can accommodate hosted payloads to support space situational awareness, communication, scientific and other missions. We anticipate the 702B being a key element in our long-range business plan.
MSM
When you think about Boeing looking forward into the changing political and budgetary environment, how do you view the competitive positioning of your satellite business? What do you think is the right way forward for Boeing?
Craig Cooning
Boeing's focus is to understand the mission and the available architecture to support the missions before anything else, and through mission analysis we determine how to best support our customer's needs. Focusing on these mission needs enables us to be viable, as they account for the politics as part of the environment. Our satellites are developed to accommodate their missions and support our customer needs, whether they are commercial-, civil-, DoD- or intelligence-driven.