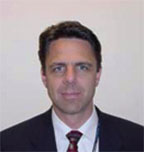 Mr. Brosnan is responsible for supporting U.S. Army requirements in the areas of tactical radio communications and other C4ISR systems capabilities within air, mounted and dismounted domains. He enlisted in the U.S. Navy in 1983 and was subsequently commissioned as a Naval Flight Officer from the U.S. Naval Academy in 1990 with a bachelor of science degree in ocean engineering, graduating with honors. Mr. Brosnan went on to receive a masters of engineering management from The George Washington University in 1998.He made several tours aboard USS CONSTELLATION (CV-64) and USS NIMITZ (CVN-68), deploying in support of Operation Southern Watch in the Arabian Gulf. Prior to joining Thales, Mr. Brosnan worked on the Royal Navy Type-45 Future Destroyer program in the United Kingdom.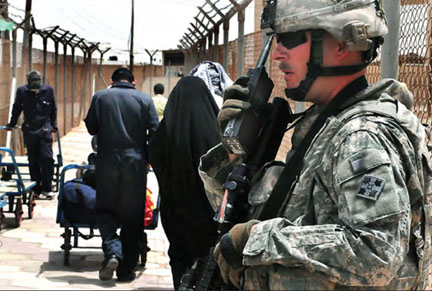 Joining Thales in 2003 to create a new Naval communications business, Mr. Brosnan has been successful in capturing Naval and maritime communications programs and broadening the company's product portfolio to include automated, integrated shipboard High Frequency (HF) communication systems. In 2008, Mr. Brosnan assumed the role of Director, Land and Joint Systems Division US. In this role, Mr. Brosnan was responsible for overseeing Thales' US business in the areas of Command, Control, Communications, Computers, Intelligence, Surveillance, and Reconnaissance (C4ISR) products and systems. Mr. Brosnan assumed the role of Director, Business Development for Army Programs in 2010. Mr. Brosnan's awards include the Navy Commendation Medal, Navy Achievement Medal, National Defense Service Medal, and Armed Forces Expeditionary Medal. He is also a member of the Navy League of the United States, the Association for Communications, Electronics, Intelligence and Information Systems Professionals, the Association of the United States Army (AUSA), the Surface Navy Association (SNA), and the National Defense Industrial Association (NDIA).
MilsatMagazine (MSM)
Mr. Brosnan, what is SATCOM IW and why is it needed?
Aaron Brosnan
The
SATCOM Integrated Waveform
, or
SATCOM IW
, addresses the need to allow more users space and time on channels while improving both voice and data quality. The replacement to
Demand Assigned Multiple Access
, or DAMA, SATCOM, it is the enhanced method of multiplexing radios on the same channel.
As U.S. Department of Defense services continue to increase usage of tactical satellite, or TACSAT, terminals, there are insufficient channels to support user requests. While aging satellites continue to degrade, a gap-filler is necessary to support requests until the Mobile User Objective System, or MUOS, becomes available.
MSM
How does SATCOM IW work?
Aaron Brosnan
It uses carrier phase modulation to allow for more access on the same channel. CPM was implemented in radios to provide higher data throughput on the UHF dedicated satellite channels in line-of-sight mode. One channel is assigned as the master and contains the system forward orderwire. All other channels fall under the master channel and can be either 25-kHz or 5-kHz. Each channel has its own format that is changeable upon user demand. Time slots for ranging and other communications can be arranged based on these same requirements. Updates are also obtainable from preplanned update forward orderwires transmitted on other channels.
MSM
How does SATCOM IW benefit the warfighter?
Aaron Brosnan
The benefits of SATCOM IW for the warfighter will be many. The waveform structure allows communication accesses to be tailored based upon operational need. There is greater access on each channel with flexibility of services on each channel to provide the most bandwidth to each military service. It doubles the capacity for communications services and increases data throughput capacity over legacy DAMA. Voice communications quality is improved through inclusion of Mixed Excitation Linear Prediction voice encoding, and overall usability is improved through a more intuitive human-machine interface.

This new waveform capability will be transparent to the warfighter and has a minimum impact to fielded radios. There is minimal operator intervention in that the waveform sends sufficient information to set up radio services itself. As users continually face challenges such as mountainous terrain and urban environments, the increased availability of SATCOM channels will greatly improve safety and situational awareness across the battlefield.
MSM
What is Thales Communications doing to field this new waveform?
Aaron Brosnan
Thales'
AN/PRC-148 Joint Tactical Radio System
Enhanced Multiband Inter/Intra Team Radio, or JEM, is now available with SATCOM IW. In addition to the newly fielded AN/PRC-148 JEM radios, users of the 70,000+ JEM radios currently fielded can access SATCOM IW via simple software download. On top of that, there are more than 130,000 AN/PRC-148 MBITR radios currently fielded that can be upgraded to the AN/PRC-148 JEM, making SATCOM IW available to more than 200,000 existing users.
The AN/PRC-148 JEM with SATCOM IW will enhance capabilities of the dismounted warfighter and recent tests have proven successful in using the radios in vehicle configurations for SATCOM On-The-Move capability as well.
The AN/PRC-148 JEM can facilitate a rapid and efficient distribution of the SATCOM capability across the battlefield. Adding SATCOM IW to the existing waveforms supported by the AN/PRC-148 JEM radio, like
SINCGARS Frequency Hopping 1
and
2
,
Project 25
, and the 56 kbps
High Throughput Waveform
, further enhances the overall effectiveness of our warfighters.