Should government products adhere to industry standards or rely on proprietary solutions in today's environment? Opinions vary on this subject.

Some in the industry take the viewpoint that all manufacturers should build to industry standards, which will allow for full interoperability. Others believe in proprietary standards which can allow for enhanced features and efficiency. Hardware manufactures' overall goal is to provide the best possible product for the objectives at hand.
Military missions have a wide range of communications needs based on the Continuity of Operations (COOP). Some missions require only low-speed data transfer with only small numbers of Voice over Internet Protocol (VoIP) streams required. Other missions require
real-time, two-way communications such as VoIP but with a limited number of users. Yet other missions require very high bandwidth to support multiple, high-definition video streams.
Furthermore, missions will operate from anywhere between fixed sites through iterant terminals to high-speed, long-range aircraft. As such, communicators must be able to freely choose the best of breed communications components to design the appropriate solution.
As an example, the best communications solution for an iterant terminal serving to provide VoIP to a small number of users might include a 1.2 meter, auto-point, parabolic antenna. However, this architecture would not serve the airborne community well. The choice of a flat panel or parabolic antenna under a radome will be driven by the type and air speed of a given aircraft as well as the link budget and data rates required.
This means that communications systems must be developed with an open architecture in which any vendor's satellite router can operate with any block upconverter (BUC) and low-noise block down converter (LNB) and with any antenna. Designing modems and antenna control units to adhere to well-defined open standards, such as ARINC 791 OpenAMIP, will ensure the design flexibility needed to meet mission demands.
Although the reasoning above seems self-evident, commercial corporations building COTS equipment have found there is a line to be drawn beyond which proprietary solutions best serve industry. Those with a more conspiratorial nature may assume a proprietary approach is taken simply to "lock" the customer into a one vendor solution. In reality, there are valid reasons—beyond capitalism—to develop proprietary solutions.
Industry standards development lags behind state-of-the-art technologies. Vendors must be able to move more quickly and react to the changing demands of the market without hesitation. A less obvious, but more tangible reason for pursuing proprietary solutions, is standards bodies can essentially develop Interface Control Documents (ICDs), but complex systems require much more integrated design and development.
For example, standards for Single Channel per Carrier (SCPC) modems have existed for many years and vendor interoperability in SCPC modems is common place. Well-defined waveform standards exist and can be implemented by any vendor.
Similarly, waveform standards exist for time division multiple access (TDMA) systems. DVB-S2/RCS has been with us for some time now, and RCS2 is now well defined. However, neither RCS nor RCS2 has seen widespread adoption by satellite terminal vendors. Why is that? Why are there so many proprietary TDMA systems when open standards have been so successful in the SCPC market?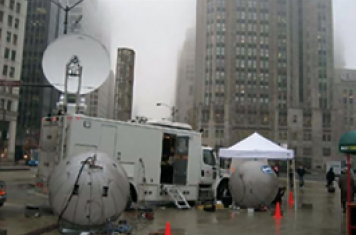 TDMA systems derive their efficiencies by allowing users to share network resources in an over-subscribed, contend state while still managing network characteristics, such as jitter, to allow real-time applications, such as voice and video to operate. TDMA systems dynamically reallocate bandwidth across a network very quickly, based on complex quality of service (QoS) rule sets. SCPC modems simply provide data access at a predetermined rate.
Adopting an industry standard waveform and acquisition method for a TDMA system is relatively simple. Developing true vendor interoperability is considerably more difficult if the desire is to preserve the bandwidth efficiencies of the TDMA system.
The true complexity of a TDMA system comes from the integration of a feature rich QoS and de-queuing mechanism with an agile and adaptive bandwidth management system. Adding to the complexity of the system is the requirement that a TDMA system be designed to support regional as well as global networks. This type of complexity goes well beyond the waveform standards such as DVB-S2/RCS2—even beyond terrestrial waveform standards, such as 802.11 or LTE.
Analogies often are made between satellite routers and WiFi cards in laptops or cellular systems and the desire for the seemingly seamless network-to-network interoperability in satellite routers is often expressed. This type of interoperability between TDMA satellite routers is technically feasible.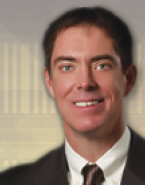 What would be diminished is the attribute that makes TDMA so attractive—that is, the ability to oversubscribe bandwidth while still maintaining the network characteristics needed to support real-time applications such as voice and video. Although bandwidth considerations are important in the terrestrial market, spectral efficiencies are paramount in satellite communications. To date, no set of standards written for TDMA modems would allow the level of over-subscription and efficiencies that proprietary systems have been able to achieve.
Solid industry standards are critical to system interoperability and successful missions. Industry standards t be seen as the baseline for core features. However, for certain enhanced features, proprietary standards are key to successful implementation of the technology.
Karl Fuchs serves as Vice President of Technology for iDirect Government.
---
An iDirect Defense + Government Solutions Overview
Fast, efficient and reliable broadband for globally assured access
Militaries not only need secure and mobile communications to connect soldiers in the field with central operations, but also to provide recreation and welfare services for troops deployed far from home.
Governments and Civil Agencies need flexible, secure and reliable solutions for ensuring diplomatic connectivity and public safety. The ability to quickly deploy and manage a network that can easily scale without the restrictions of an existing communications infrastructure is essential to military and government operations. Solutions need to be highly secure and reliable to provide assured access to any need, anywhere.
iDirect offers a highly reliable and extremely scalable satellite network that can be deployed on multiple satellites in C-, Ku-, Ka- or X-band, from a central hub. iDirect's broadband capabilities provide the connectivity for all voice, video and data communications and specialized applications even in the most remote areas. With built-in AES encryption and optional TRANSEC, along with FIPS 140-2 compliance, security is never compromised.
Industrialized, lightweight and tamper-proof equipment that is easy to carry, maintain and quickly deployable has been designed specifically for use in field operations.
The iDirect Intelligent Platform™ provides true mobility with spread spectrum mobile waveform and high-speed Comms-On-The-Move (COTM) features enabling military vehicles, ships or aircrafts to broadband connectivity via very small antennas.
Solutions @ A Glance
• Flexible platform supporting multiple satellites and bands: X-, C-, Ku- and Ka-band
• Quickly deployable, robust and lightweight remotes for field operation
• Enabling high-speed COTM applications
• Enhanced capabilities for IP system interoperability
• Compliant with TRANSEC, FIPS 140-2 and STANAG security standards
To learn more regarding U.S. Government & Military solutions, contact iDirect's wholly owned subsidiary, iGT, at this direct infosite: https://www.idirectgt.com/
---