As IT modernization and digital transformation initiatives continue to introduce new, mission-critical military applications to the tactical edge, and as the Department of Defense (DoD) increasingly embraces network-enabled and connected platforms and vehicles in theater, the need to extend high-throughput, low-latency connectivity to the battlefield has become essential.
---
Photo of SES O3b satellites, courtesy of Marie Ange Sanguy
---
Recently, the DoD took important steps towards securing that connectivity when the agency announced two key satellite service and hardware acquisitions that will open the door to ubiquitous communications virtually anywhere on the planet.
The DoD announced that SES Government (SES GS) had awarded a task order against its existing, single-award, Blanket Purchase Agreement (BPA) for the purchase of the company's new, portable, maritime solution. This integrated, self-contained hardware solution will enable the DoD to easily and seamlessly deliver high-throughput, low-latency connectivity to ships at sea, docks as well as forward operating bases via the SES O3b MEO satellite constellation.
The integrated nature of this new hardware solution makes it easy to airlift, forklift or tow to wherever connectivity is needed and requires nothing but a power source to deliver a veritable bubble of 5G or WiFi connectivity to network-enabled solutions, platforms and vehicles at the tactical edge.
According to SES, this new solution features a, "…self-contained ruggedized design [that] houses all equipment in a rack system with AC unit, power distribution, and a battery backup system and can achieve upwards of 400 Mbps x 200 Mbps of throughput over the O3b network."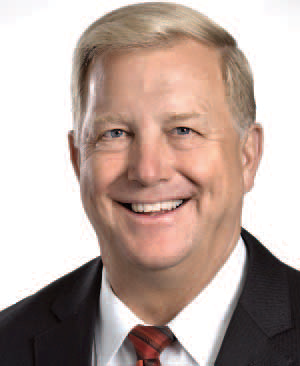 Pete Hoene
As Brigadier General Pete Hoene, USAF (retired), the President and CEO of SES GS, explained, "The need to provide resilient and diverse satellite communications is critical to meeting Department of Defense SATCOM requirements. This…turnkey MEO terminal…can be scaled up or down based on the number of users and support requirements. The demonstrated throughput is unsurpassed in a portable maritime system of this size."
The DoD use cases for this new mobile solution are almost numerous to count — from enabling morale, welfare and recreation (MWR) capabilities aboard ships at sea, to the establishment of fully-connected, IT-enabled field hospitals with telemedicine capability in warzones.
However, the task order for this new mobile solution was just one of the major satellite announcements delivered by the DoD and SES with the potential to deliver a more connected warfighter.
SES then announced that the company was working in partnership with a "key U.S. Government customer" to design, develop and field a loopback capability that would, "…provide greatly improved mission-critical communications for DoD operations in remote locations in Southwest Asia."
Acquired via another task order issued against the existing, single-award BPA with the DoD, the implementation of this loopback configuration enables the DoD to use SES O3b MEO high-throughput, low-latency connectivity without the use of a commercial gateway. This is accomplished by leveraging, "…an in-theatre hub that provides in-beam connectivity, similar to a hub-spoke configuration, and is managed and controlled from an SES Network Operations Centre (NOC) via a Skala Network terminal."
---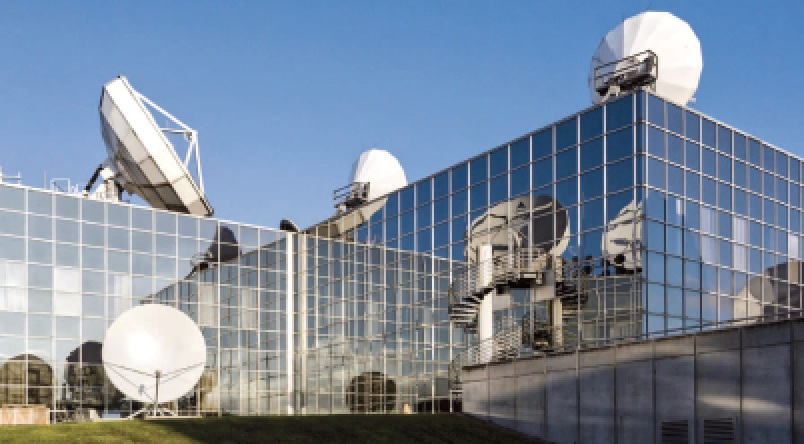 ---
The adoption of this loopback configuration and the continued use of the SES O3b MEO satellite service will act as a bridge to enable warfighters that are off-grid and operating at the tip of the spear in Southwest Asia to still access important communications, intelligence information, and network-enabled platforms and applications.
"The growing threat within the region requires the troops to have access to near real-time decision-making intelligence at the tactical edge. This mission requires high-throughput, low-latency connectivity that only our O3b MEO constellation can provide flexibly," explained Hoene. "We understand these troops' mission requirements in areas where there is no reliable terrestrial connectivity, and we're excited to bring innovative and secure solutions via satellite to solve their problems."
The need for connectivity at the edge continues to increase as the military embraces advanced, network-enabled vehicles, systems, platforms, and weapons systems.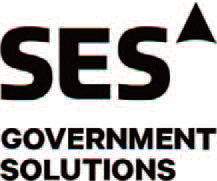 These new DoD announcements illustrate how essential the military views network connectivity for future mission and operations as well as the continued importance and reliance on satellite services and offerings to meet those connectivity requirements.
For additional information on the new, portable maritime solution being embraced by the DoD, select this direct link. For additional information on the recently announced loopback configuration, select this direct link.
This article first appeared on GovSat and is republished with permission of SES-GS.
ses-gs.com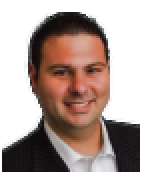 Ryan Schradin is the Executive Editor of GovSat Report. A communications expert and journalist with over a decade of experience, Ryan has edited and contributed to multiple popular online trade publications focused on government technology, satellite, unified communications and network infrastructure. His work includes editing and writing for the GovSat Report, The Modern Network, Public Sector View, and Cloud Sprawl. His work for the GovSat Report includes editing content, establishing editorial direction, contributing articles about satellite news and trends, and conducting both written and podcast interviews. Ryan also contributes to the publication's industry event and conference coverage, providing in-depth reporting from leading satellite shows.
---