---
Advanced EO GEMS Smallsats Constellation To Be Delivered By Orbital Micro Systems + Partner Thomas Keating Ltd.
Orbital Micro Systems (OMS) has entered into a formal agreement with Thomas Keating Ltd., a UK-based THz technology firm, to advance the development of millimeter-wave instruments for deployment in OMS' Global Environmental Monitoring System (GEMS) constellation of cubesats. As a part of the agreement, the companies will jointly fund related design, development, and test activities, leveraging the satellite technologies expertise of each firm.

Thomas Keating has a strong success record in the last 30 years in manufacturing and testing of quasi-optical antennas for science and weather forecasting missions. Based in Billinghurst, England, the company works with customers across the space, aviation and materials management industries.
OMS launched the first commercial microwave radiometer weather mission into orbit in 2019 and is leveraging its experience to expand the capabilities and precision of its current generation of instruments and satellites. As a result of its collaboration with Thomas Keating, OMS expects to provide unique, highly localized Earth Observation (EO) data that will enhance real-time weather forecasting. As commercially focused space markets continue to emerge, the companies are committed to dramatically increasing the accessibility and availability of timely all- weather earth observation data for commercial and government use.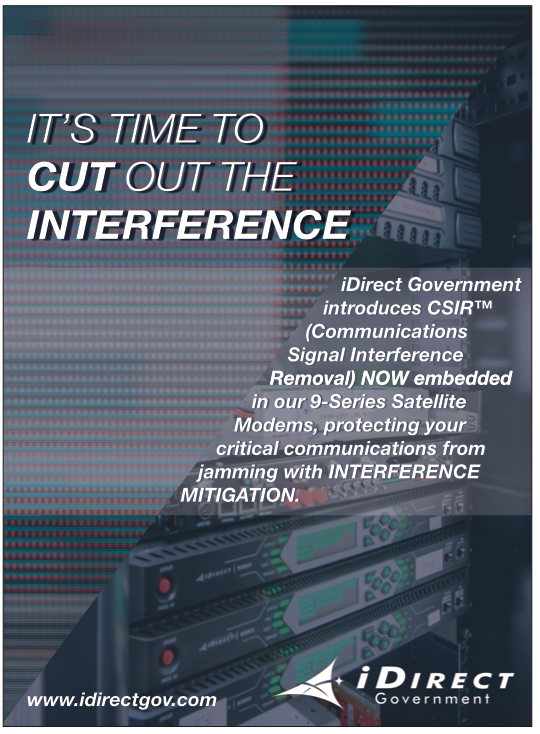 Being readied for launch in early 2022, the next GEMS2 satellites carry state-of-the-art microwave radiometers designed and manufactured by OMS with support from the U.S. Air Force, U.S. Space Force, U.S. Navy, Lockheed Martin, and the UK Space Agency to gather temperature, humidity, and precipitation data across 24 sounding and imaging channels at 118 and 183 GHz. These uniquely capable instruments measure vertical temperature, humidity, and precipitation profiles 24/7 in nearly all weather conditions regardless of day or night. The sensor produces a cross-track scanned 2000-kilometer-wide swath as each satellite orbits the Earth.
"OMS worked with Thomas Keating to develop a hardware solution for our first GEMS payload and the collaboration just grew from there," said Michael Hurowitz, chief executive officer of OMS. "We anticipate that this partnership will help streamline the design-to-launch process and bring us closer to our goal of gathering and disseminating weather and climate observations for any point on the globe in fifteen-minute intervals."
"Our two organizations are well-matched to help shape the growing space-enabled weather forecasting marketplace," said Dr. Richard Wylde, managing director of Thomas Keating. "The move toward lower-cost satellite platforms using precision instrumentation that can cost-effectively increase observation-revisits and data integrity will fuel a cost-effectively increa data-starved market."
---
Collins Aerospace Receives 9th Delivery Order From U.S. Army for HMS Manpack Radio Modernization Program
Collins Aerospace has received their ninth delivery order from the U.S. Army to provide AN/PRC-162 ground radios for the Handheld, Manpack and Small Form Fit (HMS) program.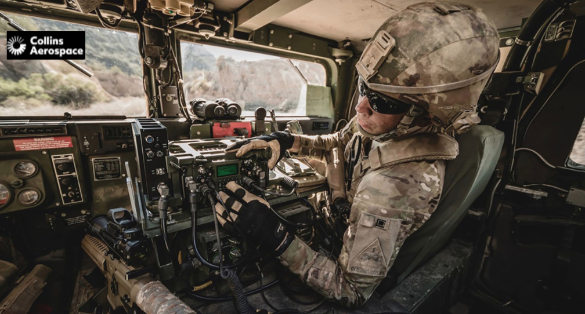 The AN/PRC-162 is a fully software-defined communications solution that features two, independent, channels across all frequencies for seamless voice, data, route and retransmission functionality. Additionally, the PRC- 162 provides increased power output, longer battery life and improved signal sensitivity in one of the smallest form factors on the market.
The AN/PRC-162 allows the Army to maintain interoperability with legacy waveforms, such as Single Channel Ground and Airborne Radio System (SINCGARS), and next-gen waveforms, such as Trellisware's TSM® waveform and Warrior Robust Enhanced Network (WREN) waveform. Additionally, the AN/PRC-162 includes upgraded tactical SATCOM through implementation of the Mobile User Objective System (MUOS).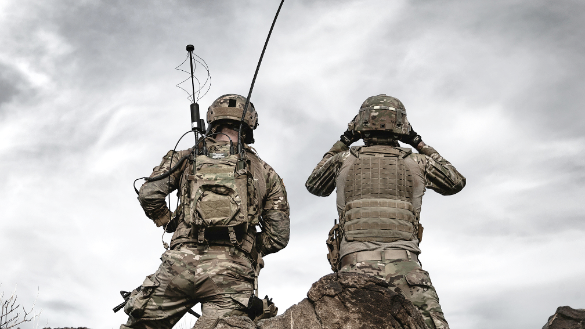 The AN/PRC -162 also brings high performance to the battlefield in dismounted and vehicular mounted solutions. The optional compact vehicle mounting kit can be retrofitted in the field in less than a day, providing lower life cycle costs and flexibility in deployment.
This ninth order was issued under a multiple award contract that the Army awarded to Collins Aerospace and two other companies in 2016. The contract has a $12.7 billion ceiling with an ordering period ending March of 2026.
---
Lockheed Martin Delivers Long Range Hypersonic Weapon's Ground System to U.S. Army
Lockheed Martin (NYSE: LMT) has delivered critical ground equipment to the U.S. Army for the company's Long Range Hypersonic Weapon (LRHW) system, part of a rapid, multi-year hypersonic weapons development program supporting the service's focus on long-range precision fires.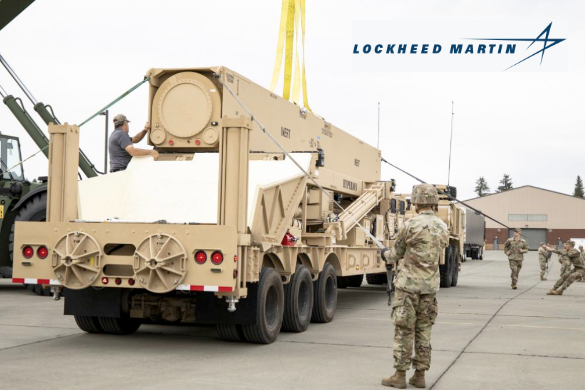 In a ceremony held at Joint Base Lewis-McChord, the U.S. Army and industry team celebrated this delivery of ground equipment, including the battery operations center and four transporter erector launchers. The overall system is being developed in partnership with the U.S. Army's Rapid Capabilities and Critical Technologies Office and its Hypersonic Project Office. Led by Lockheed Martin, other industry teammates include Dynetics, General Atomics, General Dynamics, i3, Moog, Northrop Grumman, Penta Research, Raytheon and Verity Integrated Systems.

The Lockheed Martin LRHW contract was originally awarded in 2019. Future flight tests are slated for fiscal year 2022-2023, and the program remains on track. Earlier, Lockheed Martin opened an intelligent, advanced hypersonic production facility at its Courtland, Alabama location. Designed and constructed with the latest digital tools, factory work there will focus on producing much of the company's hypersonics portfolio, including LRHW.
Hypersonic weapons are a key aspect of the long-range precision fire modernization effort for the Army and the national security strategy to compete with and outpace potential adversaries. Lockheed Martin is an established industry leader in the development of hypersonic strike technology and our experience also serves as the cornerstone for technology and our experienc hypersonic defense systems.
---
U.S. Department Of Homeland Security Releases GPS Vulnerability Protection Tools
The Department of Homeland Security (DHS) Science and Technology Directorate (S&T) has published a Global Positioning System (GPS) Receiver Whitelist Development Guide and a new release of the Positioning, Navigation, and Timing (PNT) Integrity Library to protect against the spoofing, or deceiving, of GPS devices through false signals. These resources advance the design of PNT systems and increase resilience of critical infrastructure to PNT disruptions.

The GPS Whitelist Development Guide presents a software assurance approach to addressing potential vulnerabilities and increasing reliability of GPS receivers. The guide addresses data-related requirements in the Resilient PNT Conformance Framework, which provides guidance for defining expected behaviors in resilient PNT equipment.
Originally released in March of 2021 as open source on GitHub, the PNT Integrity Library provides users with a method to verify the integrity of the received GPS data. The update includes: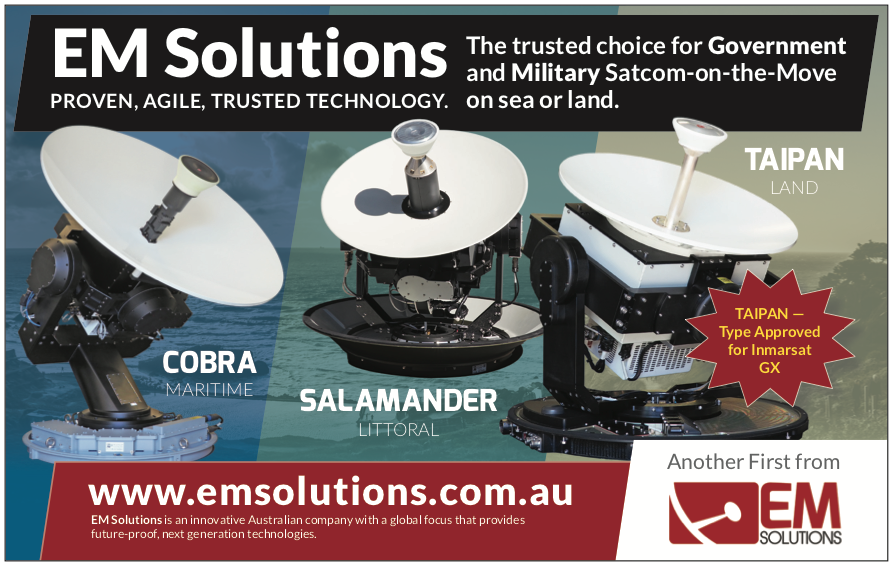 • A compliance check on Interface Control Document (ICD) IS-GPS-200, which is a formal means of establishing, defining, and controlling communication between the GPS space and other user systems
• A Do-It-Yourself (DIY) Toolkit, which describes how a perspective end-user of the PNT Integrity Library can assemble a demonstration toolkit with commercial-off-the- shelf (COTS) hardware.
"We hope this guide and related resources will help industry advance towards a cybersecurity-based approach to PNT resilience," said S&T Technical Manager, Ernest Wong.
"As GPS signals can be jammed or spoofed, critical infrastructure systems should not be designed with the assumption that GPS data will always be available or will always be accurate," said S&T Project Manager, Brannan Villee. "Application of these tools will provide increased security against GPS disruptions. However, DHS also recommends a holistic defense strategy that considers the integrity of the PNT data from its reception through its use in the supported system."
---
NRO Director Reveals New Commercial Acquisition Opportunities Upcoming
The National Reconnaissance Office (NRO) has announced a new acquisition, the Broad Agency Announcement (BAA) Framework for Strategic Commercial Enhancements, focused on new and emerging commercial capabilities.

Under the new BAA Framework for Strategic Commercial Enhancements, the NRO plans to release independent focus areas multiple times per year. The BAA Framework and the first focus area, commercial radar capabilities, will be open to offerors across industry, including foreign-owned U.S. companies.
The NRO's diversified architecture—comprised of national and commercial satellites, large and small constellations, working across multiple orbits—provides increased flexibility and capacity, greater responsiveness, and improved resiliency. Leveraging commercial capabilities to the maximum extent possible to meet mission requirements allows the NRO to reserve national assets for the most stressing and sensitive missions.
Focused on commercial imagery and data, this BAA builds on the success of the NRO's Commercial Systems Program Office's (CSPO) earlier study efforts and creates additional opportunities to expand NRO's commitment to new and emerging commercial capabilities. It is specifically designed to explore and push forward new phenomenologies, including commercial radar, hyperspectral imagery, and radio frequency remote sensing, as well as emerging and evolving electro-optical capabilities. The Strategic Commercial Enhancements framework will reach across disciplines to drive innovation and explore new phenomenologies, while examining emerging and evolving capabilities.
"We've seen an explosion of innovation on the commercial side," said Dr. Chris Scolese, NRO director, who announced the BAA during his keynote remarks at the United States Geospatial Intelligence Forum's GEOINT Symposium. "This BAA Framework will allow the NRO to rapidly explore, assess, and leverage innovative industry capabilities to meet new intelligence challenges and inform operational requirements."
"The breadth of this framework ensures we have access to the data and providers needed to deliver value today, assess mission utility with our mission partners, and inform the Intelligence Community and Department of Defense's future needs," said Pete Muend, CSPO's director.
The new BAA Framework and first focus area will be available at acq.westfields.net.
---
Microchip's Low Power FPGAs To Accelerate DARPA Tech Innovations
Recently, Microchip Technology Inc. (Nasdaq: MCHP) joined the Defense Advanced Research Projects Agency (DARPA) Toolbox initiative that gives the organization's researchers simplified open licensing opportunities with commercial technology vendors.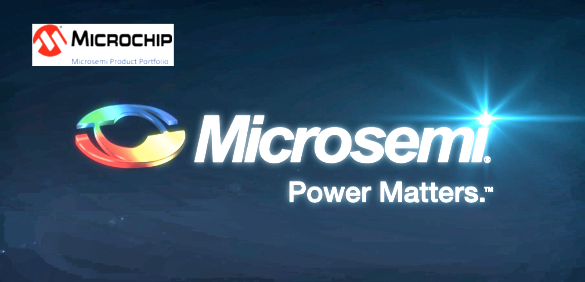 Microchip's participation will speed innovation across a variety of defense and aerospace development programs by giving qualified DARPA researchers zero-cost access to the company's Libero® design software suite and associated intellectual property (IP) for developing systems based on its low-power FPGA product families.
Microchip is the only technology company in the DARPA program to offer radiation-tolerant FPGAs, MOSFETs, zenor diodes, transistors, ASICS, linear regulators, microcontrollers, oscillators, atomic clocks, power supplies, relays, switches and other microelectronic solutions that can survive conditions in space and other harsh military and defense environments.
The PolarFire® product family includes PolarFire, PolarFire System on Chip (SoC) and Radiation Tolerant (RT) PolarFire devices, all offering up to 50 percent lower power, best-in-class security and a side channel resistant CRI pass-through license on data security devices and FPGA configuration cell upset immunity.
The PolarFire product family gives DARPA researchers new tools to solve complex problems where high levels of operating performance and density must be combined with low heat dissipation, power consumption and system-level costs.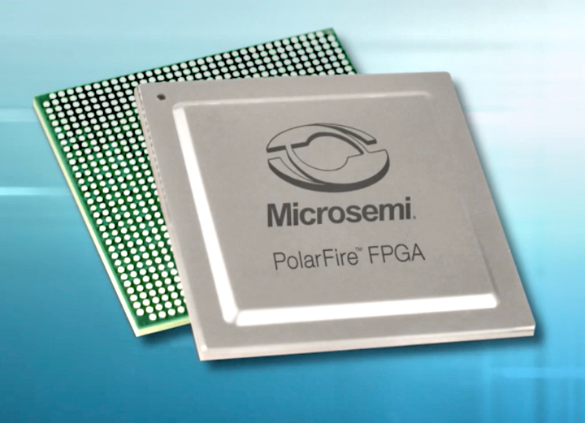 "Partnering with Microchip through our DARPA Toolbox initiative gives our award-winning innovators streamlined access to the industry's most advanced commercial technologies for solving such difficult aerospace and defense challenges as onboard satellite payload processing," said Serge Leef, the Microsystems Technology Office (MTO) program manager at DARPA and leader of the DARPA Toolbox initiative. "Microchip's portfolio of soft IP cores provides our researchers with a powerful option for implementing designs ranging from high-resolution passive and active imaging systems to precision remote scientific measurement equipment, multi-spectral and hyper-spectral imaging solutions, and object detection and recognition systems using neural networks."
"As the industry's largest microelectronics suppliers to the military and aerospace markets, Microchip is committed to enabling DARPA researchers to reach higher and solve complex problems with our low- power and secure FPGA product families," said Bruce Weyer, vice president of Microchip's FPGA business unit. "We are among the few semiconductor suppliers that are capable of completing the rigorous device qualification process for military and spaceflight microelectronics products, and this expertise is embedded in the FPGA design software and IP that we are delivering through our streamlined DARPA Toolkit acquisition license."
---