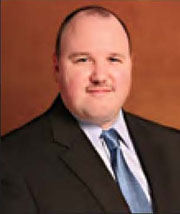 As Vice President and General Manager of ATK Spacecraft Systems and Services (SSS), Tom is responsible for leading all aspects of the business with a team of more than 560 employees in California, Maryland and Virginia. Previously, Tom served as the Vice President of Strategy, Business Development and Advanced Systems for ATK Space Systems Group. He was responsible for managing and coordinating all activities at ATK Space Systems involving corporate business and acquisition strategy, business development, and aligning ATK's capabilities/synergies to customer requirements.

Prior to the acquisition of Swales Aerospace by ATK in June 2007, Tom held management positions at Swales that included Vice President, Corporate Development, and Vice President, Space Systems Programs. At Swales, he was responsible for establishing a sustaining national security market based business and growing revenues that grew from nothing to more than $75M/yr. Tom also led the development of program management and business enterprise processes at Swales.

Before he entered the Aerospace Industry in 2001, Tom had a distinguished 13 year career as a Government civilian in the DoD, including Staff Director of the Congressional Commission to Assess United States National Security Space Management and Organization, chaired by the Honorable Donald Rumsfeld and Special Assistant, Space Systems Directorate, Office of the Assistant Secretary of Defense for Command, Control, Communications, and Intelligence; Head, Technology and Flight Demonstrations, Naval Space Science and Technology Program Office, Office of Naval Research; and Special Assistant, Office of the Deputy Under Secretary of Defense for Space.

Tom entered Government service in 1989 at the Naval Research Laboratory (NRL) Naval Center for Space Technology (NCST). While at NRL, Tom held positions as the Deputy Head of the NCST Program Coordination and Liaison Office and was Program Manager of several leading edge technology programs including the Naval Earth Map Observer (NEMO) Program, the Advanced Fiber Optic Sensing (AFOS) Program, the Joint Navy/NRO Breakout Information Age Technology (BIATech) Program, and the Basic Launch Understanding Effort (BLUE).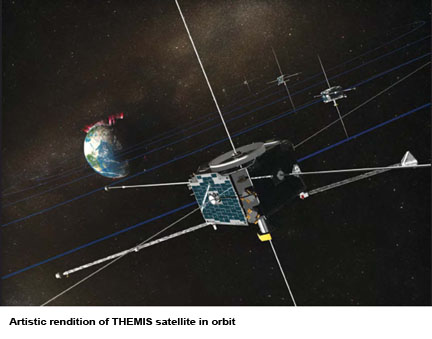 MilsatMagazine (MSM)
You have certainly enjoyed a prolific career in both the government and private company segments of our industry. Would you please tell us how you decided to enter the space technology environment in the first place?
Tom Wilson
My father Tom Wilson, Sr., graduated from the University of Maryland with an Aerospace Engineering degree in 1970. From college, he went into the space business and in 1978 co-founded Swales Aerospace. So I grew up around the space business and in particular NASA. When I graduated, also with an Aerospace Engineering degree, I went into the National Security Space Sector to try something different than the space business I understood—that is how I ended up at the Naval Research Laboratory.
MSM
The Naval Center for Space Technology (NCST) was heavily involved in space technology research and the application of those technologies. Could you tell us something about the programs you were involved with at that time, and how Navy involvement in space issues came into being?
Tom Wilson
The Navy's involvement in space began back in 1946 when the Naval Research Laboratory (NRL) developed the Viking sounding rocket. The Navy space program continued during 1955-1959 when NRL conducted the first American satellite program called Vanguard. So the Navy has been involved in the American space program from its inception. My career at NRL's Naval Center for Space Technology began in 1989 as a cooperative education student and continued through 2001. During that time period I worked with a remarkable team of engineers and technicians developing leading edge space technology in the areas of sea based launch systems and advanced hyperspectral remote sensing technology satellites.
MSM
How has your background prepared you for your position at ATK?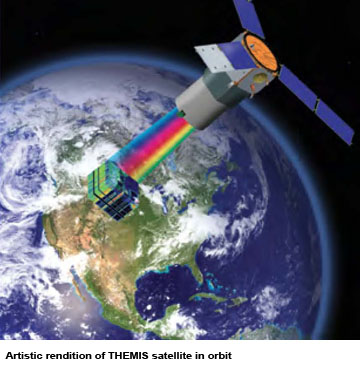 Tom Wilson
I have spent more than 20 years as a senior executive in the defense and aerospace industry and as a civil servant in the Department of Defense. I held several high level positions in national security space programs during my 13 years of government service. I then worked for Swales Aerospace before it was acquired by ATK in executive positions including Vice President, Corporate Development and Vice President, Space Systems Programs. At the group level, I served as the Vice President of Strategy, Business Development and Advanced Systems for ATK Space Systems. In every one of these positions I have been blessed to have had a world class senior mentor and been challenged by opportunities that continuously stretch my capabilities.
MSM
Please describe the variety of programs worked on at SSS.
Tom WIlson
Spacecraft Systems and Services provides a broad portfolio of products and services that include integrated satellite bus systems, world-class multidisciplinary engineering services and market leading integrated thermal control systems for defense, civil, commercial, and international markets. We are an industry leader in small satellite bus technology. We also developed the platform for the Earth Observing-1 which just marked its 10-year anniversary; THEMIS, recently redirected by NASA for a new lunar mission; and TacSat-3, which the Air Force transitioned from experimental to operational status. We are the global leader in developing two-phase thermal solutions for spaceflight applications and recently secured our first contract in a near space defense market. SSS also provides high-quality engineering support services and enabling technologies to NASA and military customers in execution of its missions.
MSM
How do you see your business lane progressing in the future?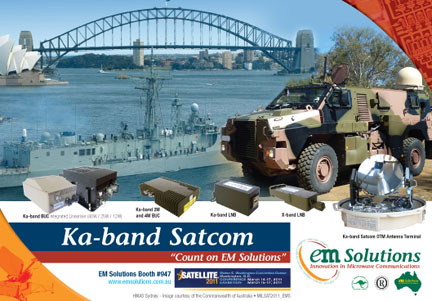 Tom Wilson
Our future is filled with growth opportunities and the potential to expand into new and adjacent markets. One example of a ground breaking program is a new company we just launched with U.S. Space called "ViviSat." The program offers on-orbit services aimed at extending the life of existing satellites and positions ATK as a leader in an emerging market. The Integrated Thermal Systems unit is thriving with a historically robust backlog of orders and plans to optimize future growth as a "factory of the future." Engineering Services remains an integral part of the ATK portfolio. We just hired a new Vice President to lead Engineering Services on its expanded mission. Kenneth Reightler, a former NASA astronaut and a highly experienced aerospace executive joined us on February first. Our investments, achievements and forward vision position Spacecraft Systems & Services well for the future.
MSM
Tell us more about ViviSat and why this on-orbit servicing venture is a game changer in the industry.
Tom Wilson
We are offering commercial and government satellite operators a game-changing advance in the operation of geosynchronous satellites. ViviSat is the first U.S. based company to offer this kind of service. ViviSat is backed by ATK and U.S. Space — both creative and customer-oriented companies. U. S. Space brings to ViviSat its experienced and deeply respected management team, and ATK brings its extraordinary record of performance. Unlike other versions of this service, we don't interfere with anything the satellite is doing. Our solution is simple, low risk and unique. We are offering commercial and government satellite operators a game-changing advance in the operation of geosynchronous satellites.
ViviSat's Mission Extension Vehicle (MEV) is designed to dock with the orbiting satellite, securely latch on to it, and serve as a back-up propulsion system. This enables a mission extension for satellites which have run out of maneuvering fuel yet still have plenty of electrical power to operate their payloads. ViviSat services include rendezvous and docking without interruption of satellite operation, long-term station-keeping and attitude control, relocation to different orbits or orbital slots, de-orbiting, and rescue and re-orbiting of satellites stranded in incorrect orbital slots. We have done a first round of meetings with satellite operators around the world and there is substantial interest. We are now starting our second round of meetings.
Our target customers not only see this product as extending the life of their satellites — this service will offer more life and more profitability for their space assets. They'll see more performance, return and cash flow from existing assets.
MSM
Is there a market for this service?
Tom WIlson
Our model opens the door to the satellite servicing market. Right now, the market doesn't exist. The ViviSat product will change that. Our tool is simple, affordable and brings new life to space assets. In today's economy — where satellite operators are trying to manage costs — our service fits their needs. We created the ViviSat service to meet a market need. We had many conversations with satellite operators, and potential U.S. and coalition governments. We heard in great detail about their opportunities, goals and challenges, and built ViviSat as a solution to their needs. The interest in ViviSat's ability to improve the customer's performance, cash flow and return from existing space assets is substantial.
MSM
What can we expect to see from ATK over the next few months to a year? Will there be an ongoing emphasis in working with the government for payload delivery, such as hosted payloads due to capacity crunch?
Tom Wilson
You should expect to see strong ATK presence in planned GSFC satellite servicing demonstrations, both manned and unmanned, building on our award winning Hubble Space Telescope repair mission work. We are watching the evolution of hosted payloads, but our business focus is on satellite buses and components, not the payloads.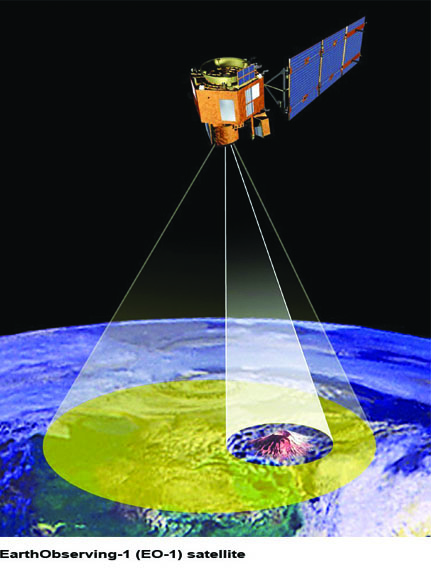 In that regard, one of our strengths is payload to bus thermal/mechanical interfaces and deployment mechanisms which could be an important part of hosted payloads and where we might team with the mission prime contractor. In general we believe small satellites offer benefits of autonomy without the constraints of being locked with the host at competitive costs. In addition to ViviSat, in the coming year you might look to ATK for new, innovative commercial business contracting (fee for service) approaches for satellite capability to NASA and other US Government agencies.
MSM
The space/satellite industry continues to develop new systems and programs, one reason for the continuing global vitality. This also means more direct competition for U.S.-based firms from overseas with lower financial requirements for clients. How does ATK compete against such financial incentives? Could there be affiliations between ATK and other global delivery system companies?
Tom Wilson
We are confident of our ability to compete internationally, especially if the USG reduces the ITAR and other export regulations as stated in the new National Space Policy and the National Security Space Strategy. It is no doubt more difficult to compete with overseas firms that have financial incentives from their governments, but the quality of our work and high tech products, and our efficient facilities in the US often give us an edge. Our Integrated Thermal Systems — loop heat pipes and radiator panels — already have some presence in foreign markets, as well as precision structures, propulsion tanks, and solar array systems offered by our sister ATK components division.
Also, we partner very well with other space companies to address global markets. For example, ATK Launch Division is partnering with EADS-Astrium on the newly announced Liberty launch vehicle. We are discussing other partnerships as well.
MSM
Will we see ATK becoming more involved in the delivery of smaller satellite systems (i.e., picos, nanos, micros and minis) as they become more and more popular as testbeds for spatial technologies?
Tom Wilson
We are not currently planning to market pico- or nano-satellite buses. Mini-satellites are really at the low end of the size satellites where we think there is a profitable market, either government and commercial. On the other hand, our Engineering Services business supports several NASA Centers on their work with smaller satellite systems. Most are experiments or science testbeds, not operational systems, and often require unique engineering problem solving support. We are a charter and major sponsor of the annual AIAA/Utah State University Conference on Small Satellites Conference in Utah because of the interest in small satellites it generates in academia, government and industry.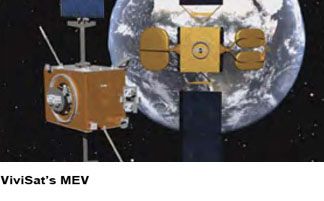 MSM
With the absolutely crucial requirement for a trained workforce pool from which companies such as ATK can hire competent professionals, what should the industry be doing to encourage students to engage more readily in STEM coursework? Is ATK involved in any such programs?

Tom Wilson
The industry has been and should continue to be a partner with education and the community to help today's students see the value in being scientifically and technologically literate. Among the greater needs are to mentor and develop our nation's teachers who have the greatest impact in our classrooms across the country. We have the opportunity to help shape formal and informal learning opportunities, to make teaching relevant to the real world, and we should do that.

ATK's partnership with education has spanned decades and has encompassed local, regional and national initiatives focused primarily at the intermediate, high school and higher education levels of academic learning. Partnerships have been as simple as spending time with students in the classroom or mentoring them at their science fair to staging conferences and sponsoring national competitions to encourage students to explore their career interests and test their skills.

We have a passion for what we do, and we have an educational outreach program in place to share that passion.

A notable example is NASA's University Student Launch Initiative that ATK began sponsoring in 2007. Our sponsorship has since expanded to include both the high school and university components of a nationwide competition. The contest challenges students during the course of a school year, to design, build, test and fly their own recoverable rocket capable of launching a payload to an altitude of one mile. Participation is growing each year, and an additional challenge of a water recovery has been added to this year's competition. This competition demonstrates that students become engaged and are willing to work hard to conquer these challenges. As an industry, we need to continue to create these opportunities.