When discussions come to the subject of communications—especially tactical communications— the compatibility of new products with existing systems—size, weight and power and, of course, security —all have to be the key objectives within a highly competitive marketplace.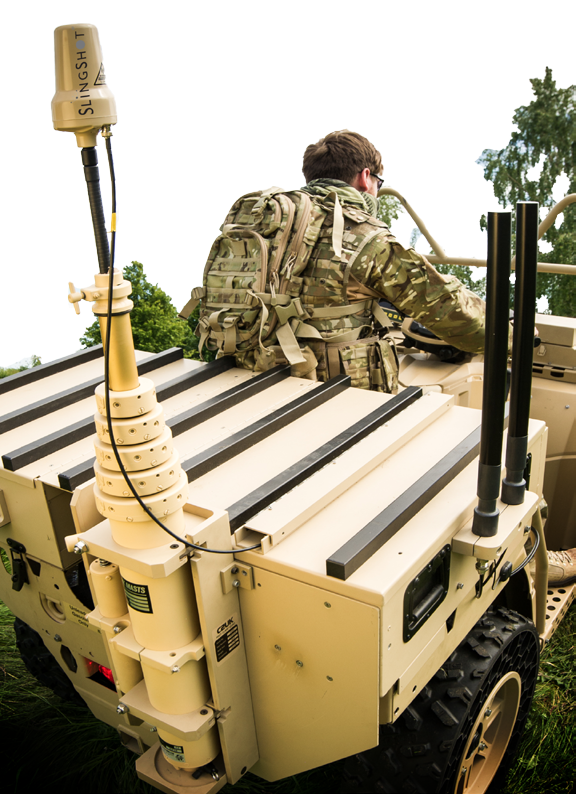 When Spectra Group (UK) embarked on a development path three years ago with the ground-breaking SlingShot® product—a small, external adapter that converts existing tactical radios to SATCOM—the company realized from the outset that success would result only if all kept in mind the needs of the user community. The highest priority for Spectra was to develop a system—in our case, available in a manpack, vehicle, maritime and aviation versions—that was complementary and transparent to in-service equipment.
As stated earlier, high on the list of mandatory requirements were size, weight and power. Real estate on mounted platforms is limited and dismounted troops face a real challenge if technology reduces the amount of ammunition, food and water that can be carried.
For that reason, the company worked hard to minimize the unit's footprint. The manpack system, which weighs under
2 kg in order for the unit to acquire power from in-service radio batteries, frees the operator from carrying various battery types as well as
the need to support other charging systems.
Spectra also recently introduced a battery cassette as a further lightweight power option, making use of the ubiquitous AA battery.
Already in deployment with several NATO countries, the SlingShot system can deliver secure BLOS (Beyond Line of Sight) COTM (Comms-On-The-Move) over tactical, theater and strategic distances. SlingShot's appliqué connects to a power supply, which can be a standard radio battery, AA batteries or a vehicle or transport 12/24 DC or AC, depending on which SlingShot system is in use. Power is supplied to the appliqué as well as the omni-directional antenna and, under standard operational conditions, the manpack system, using a radio battery, will run for as many as 24 hours on a single charge.
Each SlingShot appliqué has slightly different physical characteristics, depending on which frequency is being converted, which power supply is being used, or if there is additional cooling required (the manpack appliqué may be carried in a pouch or bag and therefore requires heat dissipation). Nevertheless, the weight varies between 489 g and 605 g and the dimensions for the manpack appliqué are 170x75x mm for UHF and 204x75x30 mm for VHF.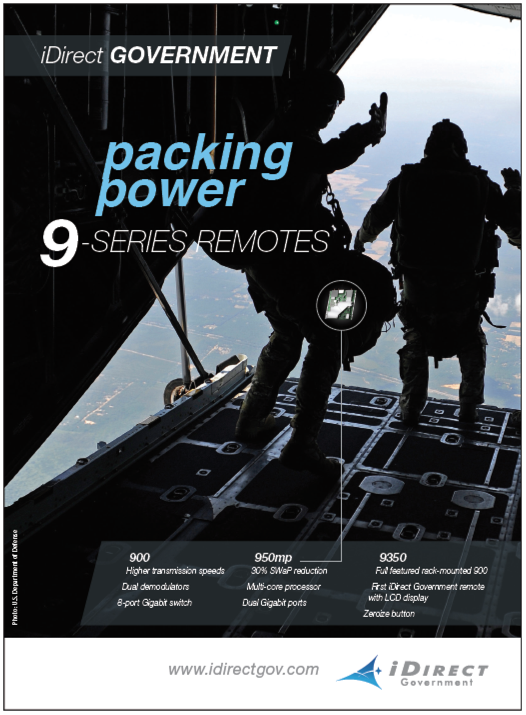 The antennas that form the final part of the SlingShot system are all omni-directional, with robust BLOS and COTM capabilities. This gives the system several advantages over traditional UHF TacSat units.
On foot, there is no need to stop and orientate toward the satellite and the system can be used prone, kneeling, walking, jogging or running. As long as there is sight of the satellite, there will be service.
The vehicle antenna can be mounted with a magnetic plate or a pole and is small and unobtrusive at 146x72 mm. SlingShot has been tested at speeds in excess of 80 mph (130 kph) without loss of voice or data communications. Similarly, the maritime antenna has been tested up to 40 knots with high-speed turns on fast military RHIBs (Rigid-Hulled Inflatable Boat).
The ground-breaking combination of secure BLOS and COTM that SlingShot delivers to tactical radios has been described as a battle-winning capability.
Another Spectra product with an emphasis on portability is SHADE™ (Spectra Hostile Area Deployment Environment). This is a rapidly deployable communications hub that delivers secure voice and data services across any available bearer and is ideal for small and medium-sized teams that require 24/7 availability, plug-and-play set-up and remote management.
SHADE offers secure and straight-forward connectivity to the Internet, ISDN, PSTN, or dedicated private networks. All equipment is packaged in ruggedized, portable and air-checkable containers.
A range of SHADE™ nodes gives the system flexibility and scalability and, no matter how hostile the environment, if there is access to a bearer of some kind, be such leased line, ADSL, 3G or 4G, SHADE™ can create a secure global network of voice and data services within minutes. With no available terrestrial bearer, VSAT or BGAN can be used, depending on bandwidth requirements and how fast and often the user has to move.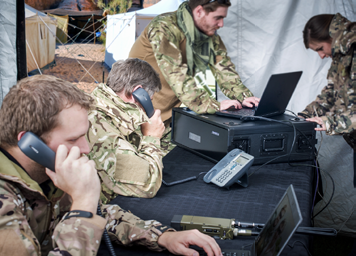 Options include SHADE™ Lite, which at 22.4 kg can be powered by 12V DC (vehicle), 110V AC or 240V AC to allow for maximum deployment flexibility, and µShade™, which weighs only 1.6 kg µShade™ makes use of any available communications bearer but is predominantly designed to use BGAN, Wi-Fi, 3G, 4G, ADSL and leased line.
µShade can be deployed globally, on short notice, by small teams or a single user traveling into any area, confident in the knowledge they will be able to securely access the Internet and private networks.
Both of these products benefit from all the security, resilience and technical support offered by SHADE, with Networks Operations Center (NOC) staff on hand to provide technical support and remote configuration to the deployed equipment.
As the nature of conflict changes around the globe and high-tempo, short duration, deployments become the norm, Spectra has pulled out all of the stops to ensure these systems are designed for ease of use and reliability—this eases the burdens present in the modern battlefield.
The days of large forces moving into an area and setting up bases and communications infrastructure are now largely over and tactical communications technologies must adjust to the new battlefield paradigms to save lives and shorten missions.
www.spectra-group.co.uk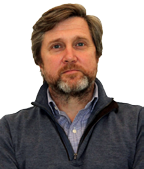 Simon Davies is the CEO of Spectra Group (UK) Ltd. Spectra is a leading provider of Voice and Data services into remote and hostile areas world-wide for Defence, Governmental and Non-Governmental sectors.
Upon leaving the military in 2004, Simon set up Spectra which has achieved steady growth over the past twelve years through these difficult economic times and is fast becoming a leading service provider of reliable, robust, deployable communications. Spectra's services are deployed world-wide in some of the world's harshest environments supporting the UK Military and European Union, Stabilization Unit to name a few.
---