US DoD to Help Ensure Smallsats' Safety
A safe environment is desired by all within which to live their lives and ensure their property is secure… Sky and Space Global has now signed an agreement with the US Department of Defence (DoD) that will help to keep this Perth, Australia, company's smallsats safe in their spatial environs when they are launched the next quarter.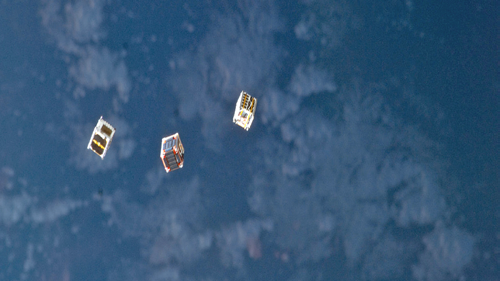 This agreement provides for space situational awareness services as well as real-time info to ensure safe, orbital surroundings for their smallsats.
Such responsibility encompassment includes a variety of safety contingencies that take into account collision avoidance, satellite de-orbiting, satellite re-entry and support for the spacecraft's end of life.
The launch of the Sky and Space Global nanosatellites will be handled by the Indian Space Research Organization (ISRO) and their Polar Satellite Launch Vehicle (PSLV), which just recently shattered the previous world record for the number of satellites carried aloft for launch — the ISRO managed 104 in number, and all but two of these smallsats were for foreign entities.
The build of the firm's smallsat prototype was completed last month and they have been undergoing testing and evaluation by Ayecka Communications, the manufacturer of the satellites.
The overall plan by the firm is have a full constellation of as many as 200 smallsats on orbit by mid-2018.
www.skyandspace.global
---
Aerojet Rocketdyne's New Vice President of Quality & Mission Assurance
John Schneider has been appointed vice president of Quality & Mission Assurance (Q&MA) at Aerojet Rocketdyne, a subsidiary of Aerojet Rocketdyne Holdings, Inc.

John succeeds Jerry Tarnacki who was recently named senior vice president of the company's Space Business Unit.
Schneider joined Aerojet Rocketdyne in July 1988 and has served in a variety of leadership positions over the last 28 years, most recently as site director for the Los Angeles facility since December 2013.
In his new role as vice president of Q&MA, Schneider will report directly to Chief Operating Officer Mark Tucker and will work closely with Aerojet Rocketdyne's 14 sites and various Space and Defense programs to drive continued implementation of the company's new operating system, build on the company's culture of quality, and improve Q&MA systems and processes across the enterprise.
"John's exceptional attention to detail and his vast experience in operations and quality leadership make him a natural fit for this new role," said Tucker. "John has continuously instilled a 'value added' culture within the organization, resulting in demonstrated success in fulfilling customer expectations and driving performance goals."
Schneider holds a Bachelor of Science in Mechanical Engineering from Georgia Institute of Technology, and serves on the board of directors for the Aerojet Rocketdyne Foundation.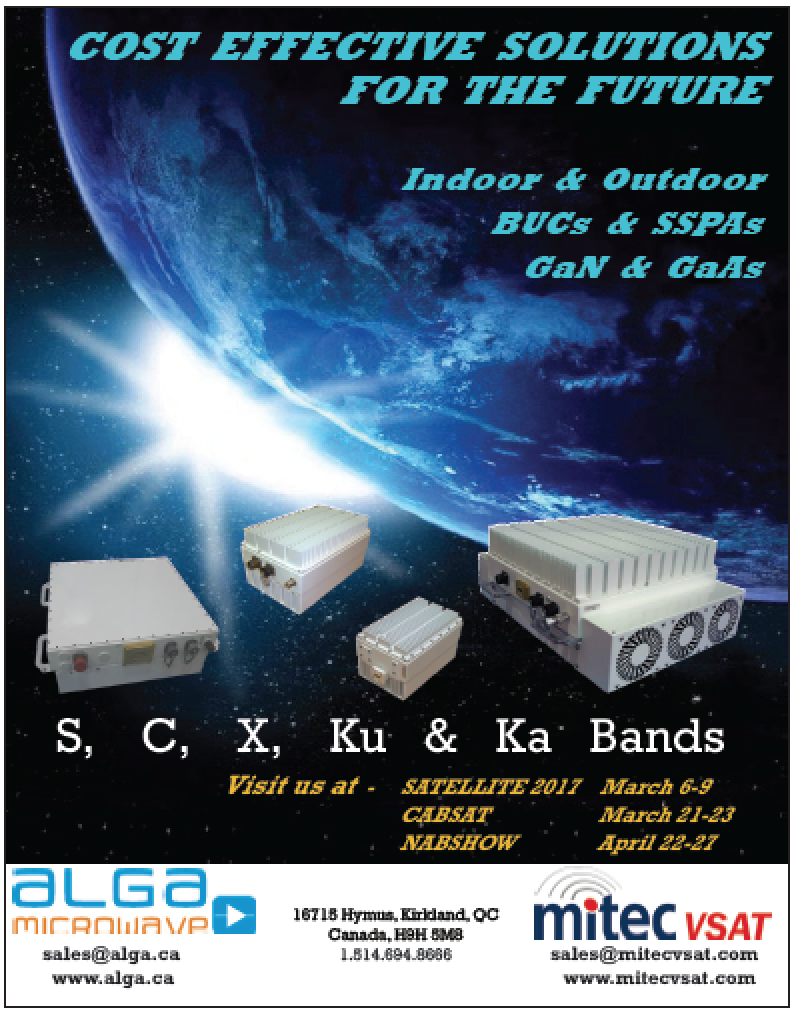 Aerojet Rocketdyne is a world-recognized aerospace and defense leader that provides propulsion and energetics to the space, missile defense and strategic systems, tactical systems and armaments areas, in support of domestic and international markets.
AerojetRocketdyne.com
---
Hughes Has BLOS for Choppers
Hughes Network Systems has announced that their Defense and Intelligence Systems Division (DISD) recently demonstrated a 360 degree, Beyond-Line-of-Sight (BLoS) SATCOM capability that transmits HD video through rotating blades on a NorthStar Aviation 407 Multi-Role Attack Helicopter.
This new advancement in SATCOM technology integrates the Hughes HM200 airborne modem and two lightweight antennas mounted on top of the helicopter's weapons platforms via an easy Roll-on/Roll-off installation. As a new lightweight capability—50 percent lighter than previous systems—the antenna can be adapted to any helicopter platform given its low Size, Weight and Power (SWaP) properties, giving pilots more flexibility and uninterrupted transmission of full motion HD video over a full 360-degree range.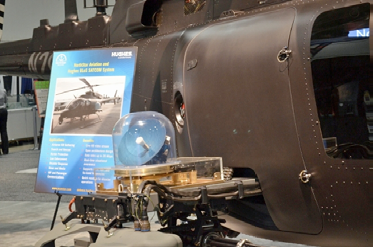 The two advanced airborne terminals have very low SWaP constraints, providing a capability that enables NorthStar Aviation to quickly place the antennas at strategic low-risk locations on the helicopter without costly structural changes and re-certification. As result, users have the flexibility to integrate the 360-degree solution on an ever-growing variety of rotary wing platforms for missions that range from ISR gathering, to search and rescue, disaster relief, and other applications requiring live video feeds for situational awareness.
Wayne Marhefka, Senior Director at Hughes DISD, said, "As a Roll-on/Roll-off system, the two antennas seamlessly hand-off the satellite signal based on aircraft position, with little to no feed interruption. Customers requiring real time SATCOM on helicopters will no longer have to worry about aircraft positioning in order to stream HD video or other data.
defense.hughes.com/
---
Ready to Defeat the Threat of 'Cyber-Hackers''
Spectra Group (UK) has announced that the company is extending their Cyber Security division in order to give Small and Medium Enterprises (SME) similar options that are available to existing Government, Defence and Public customers in the fight against Cyber Attack.

Spectra has identified cyber services as the 'next huge growth area' and their Spectra Cyber Security Solutions has just debuted.
The Herefordshire-based company can build on their already extensive experience successfully designing, delivering and maintaining networks for military organizations and Government Agencies.
The firm's high grade solutions are designed to integrate seamlessly with business architecture, thereby minimizing downtime. Data is available as and when required and is kept secure and protected from attacks throughout its lifecycle.
Spectra Cyber Security Solutions can provide defense-in-depth, with proactive testing, to identify vulnerabilities in networks and procedures and protect data.
Spectra operates a Security Operations Centre (SOC) which provides 24/7/365 monitoring of networks to immediately identify any breach—or potential breach—as well as providing a UK based help desk. This enables clients to benefit from security monitoring and provides the user with a 24-hour contact, should they have concerns or issues with their network.
Spectra is ISO 27001-accredited which, as an information security management standard, is clear and precise, listing 114 key security controls that should always be at the heart of any organization's approach to security.
The company is also fully compliant with the UK Government-backed Cyber Essentials Scheme. Developed in conjunction with the Information Security Forum (ISF), Cyber Essentials forms a robust and stringent checklist that security companies must meet to be considered eligible to work with highly sensitive information and Government level security contracts.
Spectra is also a Cisco Partner—Cisco Select Certification recognizes and rewards partners that have achieved a Cisco specialization.
Cyber-attack has been identified as one of the four highest priority and most pervasive of risks faced by the UK—with the others being international terrorism, international military crises and major accidents or natural hazards.
In the last year alone, some two-thirds of large businesses in the UK experienced a cyber-attack and, staggeringly, almost a quarter fell victim to breaches at least once a month.
Simon Davies, CEO of Spectra Group (UK) Ltd, said, "Without doubt, Spectra views cyber security services as the next growth area. We have already been delivering cyber services through our existing networks business so the launch of Spectra Cyber Security Solutions is a natural progression for the company.
"Among our talented employees are experts who possess all the knowhow and experience to deliver highly bespoke security solutions to protect against cyber-attacks. As data now plays an increasingly important part in everyday life, ensuring its confidentiality must be of paramount importance to any organisation.
"We recognize that not every company can afford to have a large, highly trained, IT department, and some need a straightforward pricing system to plan their business operations. Spectra Cyber Security Solutions aims to make keeping companies safe from cyber-attack as simple and cost-effective a process as possible."
---
USAF's STPSat-6 Now Has Orbital ATK Involvement
Orbital ATK has been awarded a contract by the US Air Force Space and Missiles Systems Center to provide payload integration and support services for Space Test Program Satellite 6 (STPSat-6).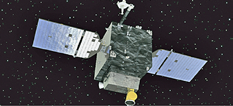 The multipurpose satellite will operationally demonstrate advanced communication capabilities, collect space weather data and support nuclear detonation detection in the Earth's atmosphere or in near space. STPSat-6 is the primary payload on the STP-3 mission which is set to launch no earlier than June 2019.
STPSat-6 will be built on an Orbital ATK satellite bus that will be modified to fit mission requirements. Under the contract, Orbital ATK will integrate and test the spacecraft, deliver operations procedures, and support launch and on-orbit check-out. The satellite will carry nine payloads from the Department of Defense, National Nuclear Security Administration and NASA.
The multiple payloads on board STPSat-6 include the Space and Atmospheric Burst Reporting System (SABRS-3), NASA's Laser Communication Relay Demonstration (LCRD), and seven experiments from the DOD Space Experiments Review Board. Orbital ATK's heritage bus and avionics product line is designed to support multiple payloads and can be adapted to support the customer's desired mission life.
The STP-3 mission is sponsored and managed by the Space Test Program (STP), which is the primary provider of spaceflight for the United States Department of Defense (DOD) space science and technology community. STP is managed by the Advanced Systems and Development Directorate of the Space and Missile Center.
Chris Long, the Vice President of National Space Systems at Orbital ATK, noted that this flexible and modular satellite bus platform provides an especially unique opportunity to host multiple instruments from three departments of government on one spacecraft, achieving customer goals at an affordable price.
---