Harris CapRock Communications provides managed communications services in remote and harsh locations for energy, maritime and government customers.

Harris CapRock uses a combination of a dozen teleports on six continents and links from more than 60 satellites to connect remote customers.
Setting The Scene
Harris CapRock provides managed communication services to the energy, government, and maritime markets, utilizing satellite, wireless and terrestrial networks. Mindy Feuer, Senior Strategic Engineer—Space Segment Management, explained, "We provide end to end turn-key solutions that include network engineering and design, procurement, installation and commissioning, and 24/7 support. Most of our customers are located in areas typically not serviced by traditional telecommunication services, such as the middle of the ocean. Satellite communications tends to be their most viable solution. My team is responsible for delivering satellite bandwidth to our customers."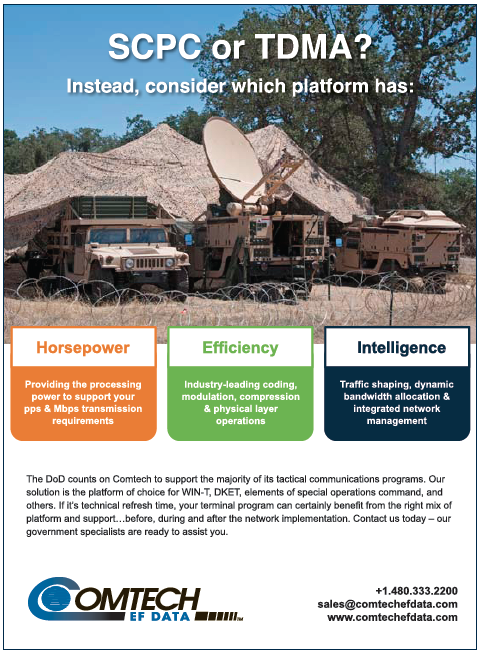 Mindy described the challenges, "My team is tasked with delivering services to customers often under tight deadlines. This includes designing the customer circuit based on the information contained in a ticket and managing the inventory used to deliver that circuit. This means we are dependent on receiving accurate technical and commercial data to engineer circuits and update our databases."
At Harris CapRock things are never static. "We are always advancing both our technology and our internal processes," said Mindy. "Our legacy ticketing system was cumbersome and inflexible. It was a static system, not process-based, and it was not evolving at the rate of our organization. As the technology changed it became more difficult to update this system. Changing data or processes was a long and involved effort. There came a point when the only way to make changes was a complete rewrite of the code. We needed a more robust and flexible solution."
The Solution
Using PNMsoft Sequence BPM suite, Harris CapRock built an intelligent solution to manage all of the services requested from Mindy's team.
"We now have a total of nine separate workflows in the solution, each mapped to a specific business process. There are three pre-sales queries used to request inventory and pricing information for proposals. There are an additional three requests to manage post-sales requests for active customers. These cover processes for activating a customer, terminating a customer and renewing a customer. In addition, we have a process flow for managing contracts," Mindy said.
The Results Sequence has been rolled out to 125 internal users consisting of Project Managers and operational staff. Sequence manages nine workflow processes, handling approximately 300 inquires per month.
Mindy described the outcome, "The solution we built using Sequence helps us manage an important piece of the Harris CapRock organization. We manage a very large inventory of satellite bandwidth. As in any company, a well-managed inventory can have a significant impact on the bottom line. More importantly, the solution manages the workflow used to deliver a manager component of our turn-key solution. Up-to-date data now available to us via Sequence is critical to the timely and accurate delivery of services to our end customers.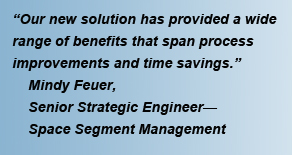 "Our new solution has provided a wide range of benefits that span process improvements and time savings. It provides teams with a clear understanding of their assigned tasks. This has streamlined our execution, and tickets are less apt to get lost in the queue.
"In addition we have been able to modify these processes on-the-fly. The ability to update and manage our forms and tickets on-the-fly is a huge benefit in an environment where technology requirements are changing constantly."
Low-Code BPM
Mark Rauch, Applications Development Manager—Government Solutions, leads the team which developed the solution. He described his experience of working with Sequence.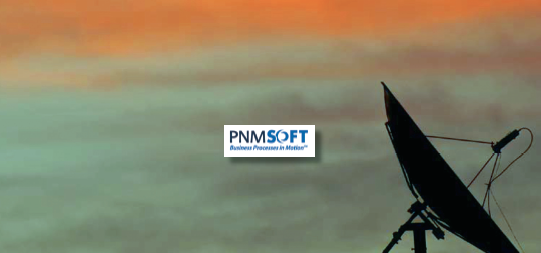 "Sequence makes it possible for developers to complete complex and time consuming tasks in very little time. Our team consists of experienced .NET developers, so that made some of the tasks even easier. But PNMsoft has made the product easy to use even for inexperienced users."
He added, "There are so many tasks you can perform without creating any code at all. Creating forms, placing fields on forms, changing the look and feel of the forms—all these things can be done without writing any code. For example, dropping a field validator on the form without any code, allows you to ensure that the user enters data correction.
"Sequence has a very flexible workflow design tool. It contains various controls like forms, messages, and tasks which are added to the workflow graphically as you would do in Microsoft Visio. Sequence's integration with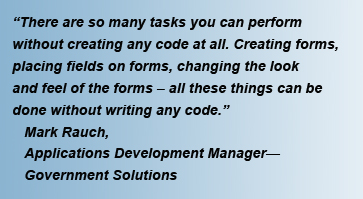 SharePoint is another great feature which helps pull the application together very easily.
"Creating messages that users can see within the application or having those messages sent to an individual's email or to a group of emails is simple to do in Sequence. Formatting the email, creating the content, and including specific fields and information from the workflow – either in the subject or the body of the email – is very simple to do."
Benefits
Harris CapRock has experienced several benefits from its intelligent BPM solution...
• Improved customer service
• Improved inventory management
• Greater collaboration on processes
• Increased data visibility
• Adaptability to change
• Faster development
• Easier system maintenance
• Rapid modifications
harriscaprock.com/
www.pnmsoft.com/
---