Ron Lopez joined Astroscale as President and Managing Director in April of 2019 to lead the company's business operations in the United States.

He brings more than 25 years of government and industry experience, encompassing systems engineering, program management, sales and marketing, technology/research and development management, and strategy formulation.
Ron started his career as an Intelligence Officer in the United States Air Force (USAF), serving as the focal point for Space Situational Awareness capability development at Air Force Space Command's Space Control Division.
He then joined Boeing and worked on various programs as a Systems Engineering Manager within Boeing Research and Technology and Phantom Works and led business development activities for the Network & Space Systems division throughout the Asia Pacific region.
Prior to joining Astroscale, Ron led the Defense and Space Asia Pacific sales team at Honeywell Aerospace, helping the company achieve significant sales growth and expansion into new markets.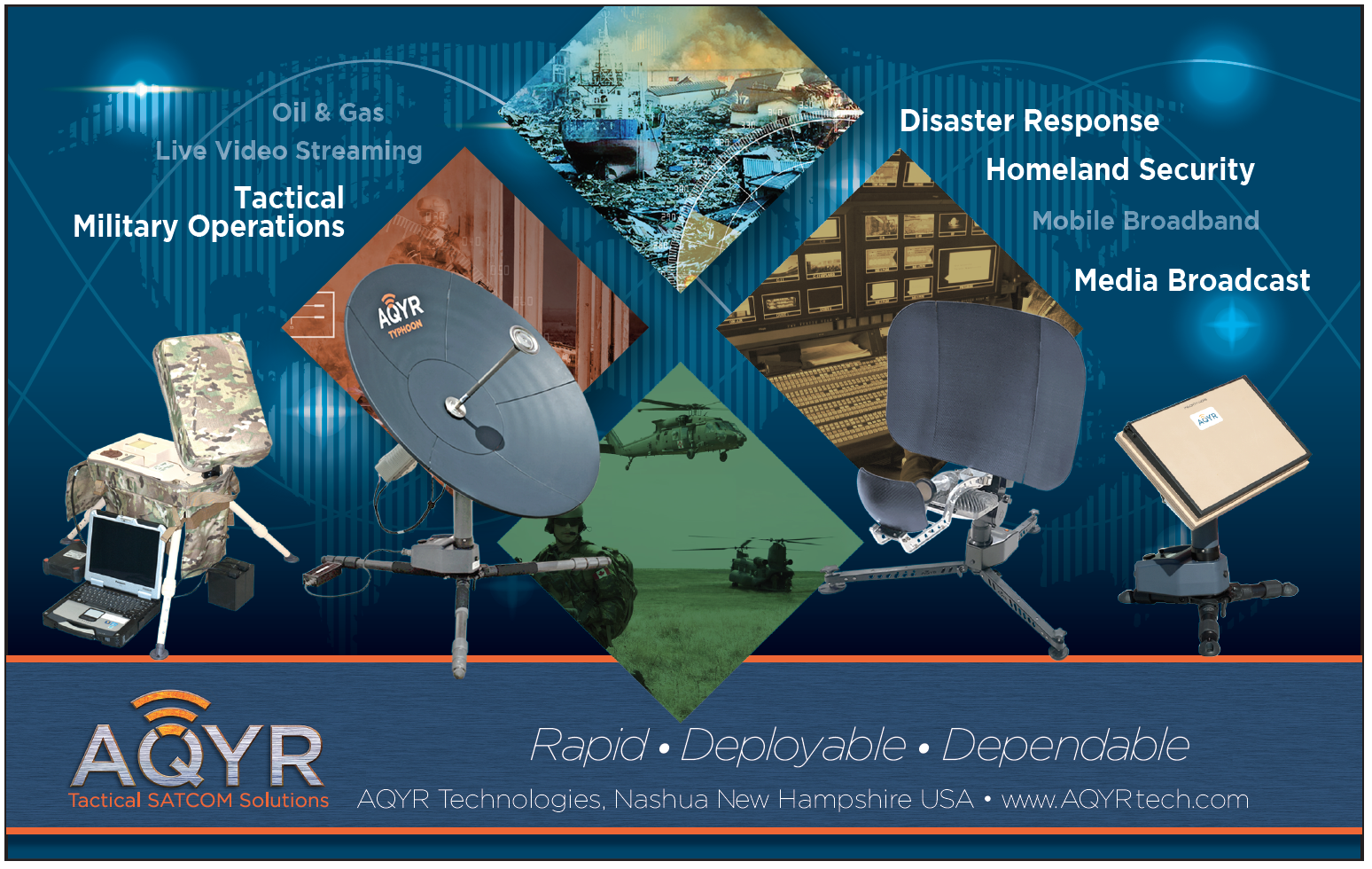 More than half of Ron's career has been spent working and living in Japan and he is an active member of The Maureen and Mike Mansfield Foundation's U.S.-Japan Space Forum. Ron earned a Bachelor of Science from The United States Air Force Academy in 1993.
Mr. Lopez, would you please give our readers details about Astroscale and the firm's business operations in the U.S.?
Ron Lopez (RL)
Let me explain a bit about Astroscale's background and the business we are pursuing. Astroscale was founded in 2013 by Mr. Nobu Okada, who at the time was an IT executive. He created Astroscale as he believes innovative technologies can help to reduce the amount of debris on orbit lessening the risk of significant damage that the growing amount of debris can cause. Forecasts show that by 2030, approximately 20,000 satellites or more will be launched and of these new satellites, at least 10 percent will fail and become potentially harmful debris.
We placed the business' R&D in Japan in 2015 and it remains there now based on the technology-oriented, highly skilled workforce available to the company. Astroscale opened an office in the UK in 2017 to support the momentum coming from updated UK space policy and innovation in the space arena, establishing an on-orbit servicing command and control center.
Astroscale US opened in March of this year in Denver, Colorado, to take advantage of its highly skilled workforce and the variety of space-related business that can support our growth and to be able to support the delivery of orbital services and de-orbit capability to the U.S. government.
These global locations will help us leverage the three most active countries/regions in terms of space development and utilization —Japan, the UK/Europe and the U.S. In the U.S., we plan to expand our offerings by leveraging key Rendezvous & Proximity Operations (RPO) technologies developed by the company and applying them to other on-orbit services (OOS), for DoD and commercial customers.
We have read some recent information about on-orbit satellite services for commercial satellites, most specifically the MEV launch by Northrup Grumman. Can you explain how this area of on orbit services can benefit our Department of Defense readers?
RL
It will be exciting to see Northrup Grumman's MEV conduct the first commercial servicing mission to extend the life of a GEO satellite. This type of technology will lengthen the life of important space assets, instead of needing to replace these highly capable and expensive spacecraft with new ones. In addition, these services can ensure that critical national security satellites receive upgrades every few years instead of relying on satellites with decades-old hardware and technology. This will give a much-needed technology refresh at the fast pace of innovation so the US can stay ahead of emerging threats.
Also, as DoD starts disaggregating and distributing capabilities to enhance resiliency, I believe capabilities will slowly migrate down to LEO, which will extend and enhance — not replace — the capabilities of DoD's assets at GEO. I anticipate a growing need for OOS at LEO as well, such as the ability to refuel, maneuver, and raise or lower orbits to enhance mission performance or achieve other operational objectives. All of these on-orbit servicing technologies will be force multipliers for DoD while helping save valuable budget dollars.
As space is so important to government and commercial users, can you tell us how the DoD and other government agencies will benefit from Astroscale's business plans?
RL
The LEO environment is changing rapidly. With greater access through launch, we are seeing more orbital congestion due to the thousands of satellites planned for future service. Additionally, the U.S. DoD sees LEO as an option to deliver more resilient and affordable capability focused on meeting its requirements. We will focus on LEO to respond to these changes.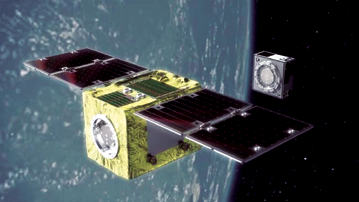 Servicing in LEO will likely support reconstituting capability quickly, managing constellations, providing added maneuverability, and limiting the risk of collision through deorbit services. All of these can support DoD as it builds out its distributed LEO architecture that will deliver critical communications and situational awareness to soldiers, sailors, airmen, and marines. In addition, we will look at the GEO domain where Northrup's MEV is deploying by aiming to provide services with smaller, more cost-effective vehicles.
Astroscale can provide both the expertise and technology for life extension, inspection, refueling, repair, and orbit repositioning to reinforce much-needed resilience of national security space capabilities. More importantly, commercial services writ large can provide many benefits to government users, most importantly the inclusion of updated technologies and rapid response, provided the contractual/acquisition details enable this speed of action.
Please explain the company's plans for 2020 as it is just around the corner.
RL
We are very busy preparing for 2020 as Astroscale will be launching the world's first commercial end-to-end active debris removal demonstration mission, ELSA-d. This mission will demonstrate to government and commercial space users that there are expanded options for managing the growing debris issue, especially in the LEO domain that will soon have many more satellites.
Our End of Life Service by Astroscale demonstration (ELSA-d) mission will last approximately six-months. This will consist of a Servicer satellite that we designed and built, and a Client satellite which has been designed and built by one of our partners. Once these reach their desired orbit, the Client will separate from the Servicer and demonstrate all the core sequences of end-to-end debris removal technologies, including client search, inspection, approach, docking, detumbling and deorbit.
The ELSA-d mission (artistic rendition above) will demonstrate a technology first — it will be the first to show the capture of a tumbling client on-orbit. In addition to technological demonstration, ELSA-d will also address operational best practices in Rendezvous and Proximity Operations.
Orbital debris removal and satellite servicing are complicated missions. Designing a spacecraft that can locate, rendezvous and dock with a defunct satellite is no easy feat as these satellites are orbiting overhead at thousands of miles per hour, making them difficult to approach. Additionally, practically all of the satellites that are in space were not designed for docking and repair. Astroscale understands this technology challenge and is committed to finding the best technical, cost-effective solution to better manage our precious and highly valuable space environment.
Have additional missions been identified within your company's Active Debris Removal (ADR) solution? Can you tell us about any of your new projects and how will ADR capture space debris?
RL
Removing debris that is currently on-orbit requires significant preparation from a technical and regulatory perspective. These objects were not prepared for servicing before launch and can be as large as a school bus. Also, these objects are very often owned by governments.
Working with national space agencies and international organizations, Astroscale is developing missions that incorporate innovative solutions for capture and removal of large 'passively cooperative' debris, such as rocket upper stages and defunct satellites that are already in orbit at congested altitudes.

The key to the ADR services business is providing a highly reliable, low-cost service closely linked to the customer's requirements. Each object for an ADR mission is unique so the solution for its removal will require a bespoke technical approach. For these missions, capture mechanisms must be developed that can capture a 'passively cooperative' object.
The Rendezvous and Proximity Operations technology and practices we are developing for our ELSA-d EOL mission can be leveraged to support an ADR mission.
We are currently preparing a response to a Request for Proposal (RFP) issued by the Japan Aerospace Exploration Agency (JAXA) for an ADR mission. Phase I will entail conducting an RPO inspection of the object, and a follow-on Phase II program will actually de-orbit the object. With a global workforce of 100 people — 80 percent of which are engineers — and having raised $140 million in capital, Astroscale is well positioned to win and execute on this program.
Given the impetus of other companies who are becoming involved in, or plan to engage in, debris removal, what makes your technology the "go to" solution?
RL
It's not just about the technology, it's about delivering mission capability—an end-to-end integrated solution—at a price that customers can afford. Astroscale is not only developing the technology, but also defining business models and addressing the policy and regulatory issues that will allow us to deliver a cost-effective solution.
Astroscale is the only commercial solution in LEO that is being prepared for demonstration soon, in 2020. This timing will give government and commercial parties the chance to see how our end-to-end capability will function and learn about all the elements involved in the launch, rendezvous, proximity and inspection maneuvers we make.
What is Astroscale's Lunar Dream Capsule project?
RL
The Lunar Dream Capsule is a time capsule that gives people a chance to send their names into space. Partnering with Otsuka Pharmaceutical, Astroscale has specially designed and developed a capsule that will bring names to the Moon in the hope that future generations will be able to visit someday and retrieve it. The Lunar Dream Capsule Project will be taking the Capsule throughout Japan and selective countries in Asia to collect handwritten messages from people which will then be laser etched onto titanium plates to be packed inside the Capsule.
Astroscale is serving as the lead for the mission and is responsible for the design and overall technical management of the Dream Capsule and the message plates.
Astroscale is also leading communication between the Japanese team members and partners in Singapore and the United States. Astroscale has contracted Astrobotic to send the Dream Capsule on its first lunar mission on a United Launch Alliance Centaur rocket in 2021.

As you review your experiences within this industry, what project or projects brings a true sense of satisfaction to you?
RL
Our U.S. team is very focused on expanding the enthusiasm of the younger generation of space professionals and space users. We want to encourage their dedication to the future of space exploration.
Students and other young people want to be part of the space industry and fulfill the potential that the next frontier holds. At the same time, they want to see the practical benefits of space.
Astroscale U.S. fully understands this desire for something tangible so we are fulfilling the mission to make the space environment sustainable. Space sustainability is valuable for future efforts in space; these lessons and practices can be utilized in lunar and Martian orbit. Therefore, there is a strong connection to what we are pursuing today by creating a sustainable LEO environment and the future of exploration. As many of us learned in school, we should leave a place as clean or cleaner than when we arrived. In space, we like the idea of 'leave no trace.'
Our ELSA-d project launch will, no doubt, be a satisfying moment once complete. We have an international, passionate team, innovative solutions, and are excited to get started delivering a service to maintain the space environment and enable the success of our customers.
While all of this orbital debris activity brings challenges and rewards, working to deliver new on-orbit service capabilities to support the warfighter on the ground, in the air, and afloat is the most satisfying part of what we do.
---