---
---
U.S. Space Force Space Systems Command's Next Two Northrop Grumman-Built GSSAP Satellites Launched To Geosynchronous Orbit By ULA
The U.S. Space Force's Space Systems Command, together with United Launch Alliance and its mission partners, have launched the fifth and sixth Northrop Grumman-built Geosynchronous Space Situational Awareness Program (GSSAP) satellites aboard an Atlas V 551 launch vehicle from Cape Canaveral Space Force Station, Florida on January 21, 2022.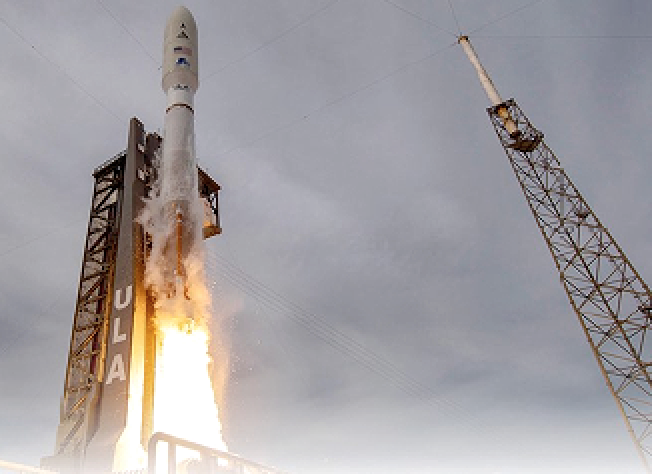 The mission — United States Space Force (USSF)-8 — delivered two satellites, GSSAP-5 and -6, into orbit to further the Space Domain Awareness (SDA) mission.
Four GSSAP satellites are currently on-orbit and are contributing to the SSA architecture of sensors. The Northrop Grumman-built GSSAP satellites provide improved GEO-based space domain awareness (SDA) that will enhance the ability of the Combined Force Space Component Command commander to provide enhanced space safety of flight and better understand the ever evolving state of affairs in the GEO belt.
GSSAP-5 and -6 will provide improved SDA data to the National Space Defense Center at Schriever Space Force Base and other national users to enhance the ability to navigate freely and safely within the GEO belt. "The first four GSSAP satellites have performed remarkably well," said U.S. Space Force Lt. Gen. Stephen N. Whiting, commander of Space Operations Command at Peterson Space Force Base, Colorado. "These next two satellites will add to that capability and enable us to understand more completely things that occur in the geosynchronous orbit. It's a key piece in the puzzle for space domain awareness."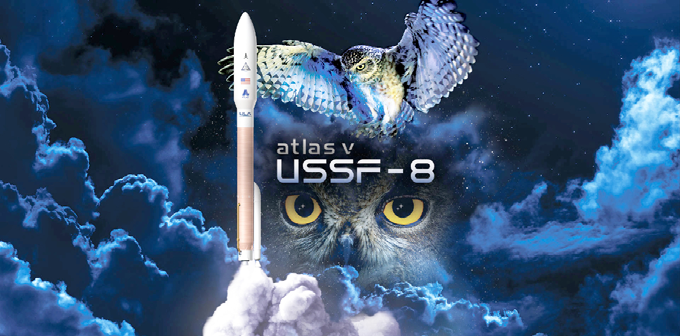 Operated by the U.S. Space Force, the GSSAP system provides precise GEO based SDA data seven days a week, 24-hours a day. The satellites join a GSSAP constellation that is supporting U.S. Space Command space surveillance operations (SSA) as a dedicated Space Surveillance Network sensor. GSSAP also supports the Combined Force Space Component Command by collecting space domain awareness data, allowing for more accurate tracking and characterization of man-made orbiting objects.
SSC and its mission partners conducted the mission launch that was aboard ULA's Atlas V launch vehicle in the "511" configuration (Five-meter fairing, one solid rocket booster and one upper stage engine), procured through the National Security Space Launch (NSSL) program.
The NSSL program provides assured access to space for Department of Defense and other government payloads; and supports the full range of government mission requirements, while delivering on schedule and providing significant cost savings over the heritage launch systems.
Space Systems Command is the U.S. Space Force field command responsible for rapidly identifying, prototyping and fielding resilient space capabilities for joint warfighters.
---
Integrated Battle Command System (IBCS) connects the Joint Force, enabling effects across all domains
Northrop Grumman Corporation (NYSE: NOC) was awarded a five-year contract valued at more than $1 billion from the U.S. Army for low-rate initial production and full-rate production of the Integrated Battle Command System (IBCS) on December 23.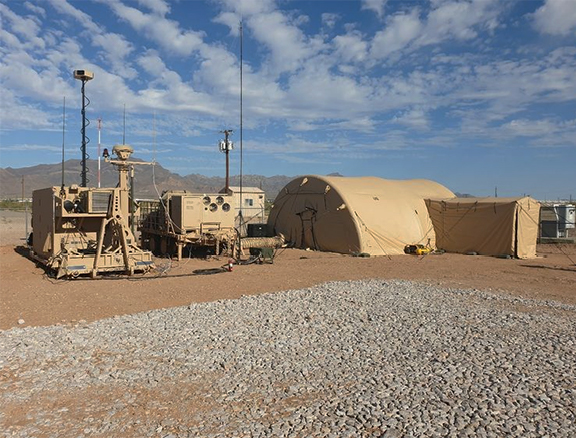 A Northrop Grumman produced Engagement Operations
Center (EOC) and Interactive Collaborative Environment
(ICE) emplaced at White Sands Missile Range, New
Mexico. Photo is courtesy of the U.S. Army.
Under this contract, Northrop Grumman will produce and field IBCS and provide product engineering and logistics support for the U.S. and select allied forces through foreign military sales.
IBCS's resilient, open, modular and scalable architecture is foundational to integrating all available assets in the battlespace, regardless of source, service or domain. Its architecture enables the efficient and affordable integration of current and future systems.
Through numerous, successful flight tests, IBCS has validated the ability to connect and fuse multi-service sensor data to multi-service weapons demonstrating JADC2 capabilities.
Since Northrop Grumman delivered the first IBCS to the U.S. Army, the program has undergone extensive hardware-in-the-loop environmental, live fire, and developmental testing and has participated in numerous Joint Service and U.S. Army exercises.
The current award follows the program's recent flight test which integrated multi-domain systems across the services and the decision by the Department of Defense authorizing IBCS to proceed into low rate initial production as a result of the successful Limited User Test.
"IBCS is a centerpiece of the U.S. Army's modernization strategy for air and missile defense to address the changing battlefield," said Mary Petryszyn, corporate vice president and president, Northrop Grumman Defense Systems. "Working closely with the Army, we look forward to leveraging the IBCS architecture to create an all-domain command and control capability."
---
Northrop Grumman Demonstrates JADC2 Enabling Capabilities in US Army's Project Convergence
Northrop Grumman Corporation (NYSE: NOC) programs recently completed successful testing and demonstrations as part of U.S. Army's Project Convergence. The testing demonstrated Northrop Grumman's architectural capability to integrate networks, sensors, and effectors across domains for joint operations.
The Northrop Grumman systems involved included the U.S. Army's Integrated Air and Missile Defense Battle Command System (IBCS), Joint Tactical Ground Station (JTAGS), and the Marine Corps AN/TPS-80 Ground/Air Task- Oriented Radar (G/ATOR).
During live-fire exercises at White Sands Missile Range, New Mexico, numerous tactical ballistic missile surrogates were launched. A mix of ground, airborne, and space-based sensors sent tracking data via satellite communications to an Engagement Operations Center at Fort Bliss, Texas. There, soldier operators remotely tracked the targets and initiated the launch of missiles to engage the targets.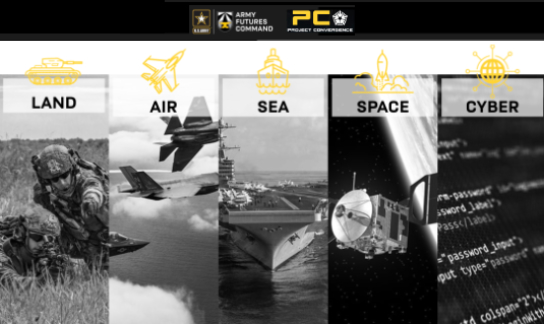 Also during Project Convergence, the Army conducted a series of complex network and communication exercises in which IBCS supported the execution of precision strike missions, in addition to conducting an integrated air and missile defense mission. It fused data from an F-35 sensor to identify and track a ground target and provided the data to Army Field Artillery Tactical Data System (AFATDS) and AFATDS engaged the target.
Project Convergence is the U.S. Army's campaign of learning to aggressively pursue an Artificial Intelligence and machine learning-enabled battlefield management system and is the U.S. Army's contribution to the military-wide Joint All Domain Command and Control (JADC2). Project Convergence 21 was an event that tested the Army's sensor-to-sensor capabilities as a Joint Force through a series of seven scenarios.
"Project Convergence provided us another opportunity to demonstrate our architecture's ability to deliver joint connectivity across the services," said Christine Harbison, vice president and general manager, combat systems and mission readiness, Northrop Grumman. "That open architecture allows utilization of satellite communications to conduct remote engagements of target missiles, demonstrating our ability to connect the battlespace for all-domain operations."
---
Multi-ORbit Solutions Tested By U.S. Army + SES GS
SES GS supports the U.S. Army in recently conducting a series of cutting-edge trials and testing of commercial satellite constellations in multiple orbits, as well as services and ground terminals, in the U.S. Government's effort to establish Multi-Domain Operations (MDO) by 2028.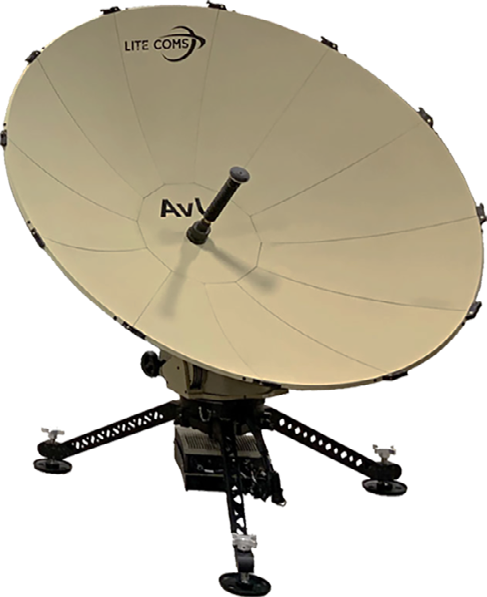 Most recently, the U.S. Army announced its integrated ground terminal, Phoenix E-Model, would serve Expeditionary Signal Battalion – Enhanced (ESB-E) formations with the likelihood of expanding operations from traditional Geostationary Earth Orbit (GEO) satellites to leveraging commercial Medium Earth Orbit (MEO) constellations.
In this framework, SES GS, in close cooperation with Lite Coms, carried out extensive work to update the legacy U.S. Army Phoenix Terminal to be MEO capable (AN/TSC-156(E)) for the U.S. Army. The resultant Lite Sat 2.2A terminal delivers 50 Mbs on a Wideband Global SATCOM (WGS) GEO network and up to 600Å~600 Mbps on SES's O3b MEO system.
Leveraging MEO satellite technologies provides the modern warfighter the resiliency, high- bandwidth, and low-latency required for mission assurance in contested environments against advanced adversaries.
"MEO satellites are unique in their capabilities and SES operates the world's only commercial MEO satellite constellation," said President and CEO of SES Government Solutions, Brigadier General Pete Hoene, USAF (retired). "Early next year, SES will launch its second-generation MEO system, O3b mPOWER, which promises to meet and exceed the connectivity requirements of today's warfighting technologies – delivering flexible and secure fiber-like connectivity anywhere the mission requires."
In alignment with the Army's stance on MDO, multi-orbit SATCOM solutions that leverage MEO significantly extend the Army's ability to securely transport data between the command post, soldiers-on-the-move, as well as multiple sensors in support of Joint All Domain Command and Control (JADC2).
As the Army increasingly relies on data and network-enabled platforms for deployed warfighters, having interoperable communication systems that are flexible and assured is essential to capturing a common operating picture (COP) for multi-domain operations.
Author: Jon Bennett, Vice President, Government Affairs, SES GSThis post first appeared first on GovSat and is republished with permission of SES GS.
---