Welcome to MilsatMagazine's annual YEAR IN REVIEW issue. A few, leading companies have offered their insights and an examination of their experiences regarding their operations during 2013... offered in alphabetical order, these major representatives of the MILSATCOM offer an overview of the challenges and successes for the past year.
* * * * * * * * *
iDirect Government Technologies (iGT)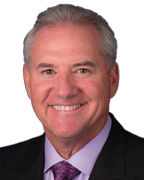 By John Ratigan, President
iDirect Government Technologies (iGT) came roaring into 2013 as we continued to upgrade the U.S. government to the next generation of satellite technology. We concentrated on four focal points in 2013.

Our first tact carrying over into 2013 is the upgrade of all of the iNFINITI modems in the government networks to Evolution equipment. This current generation of technology substantially increases speed, capability and diversity for critical satellite communications while maintaining a standard interface structure that fits interchangeably into the terminals that are deployed worldwide.
In addition to upgrading the modems, iGT is manufacturing new line cards for our hubs which will enhance network performance while simultaneously adding a FIPS Level 2 TRANSEC capability to meet U.S. DoD standards.
Second, iGT is targeting the airborne market with new SATCOM products. 2013 saw the introduction of the new e8000AR XL a 19-inch 1RU rack-mount airborne modem for roll-on roll-off applications, and the e8000 AE airborne modem based on the ARINC 600 form factor for permanent installation on aircraft.
With the complexity associated with the airborne market, we have developed AIMS, a situational awareness tool for airborne networks that provides a graphical representation of modem and ACU statistics as well as a countdown to when a beam switch will occur. These products have allowed our customers to enhance their current networks with airborne assets.
Third, iGT has undertaken a tenacious effort to develop new technology for our next generation of products, which are due out in late 2014. iGT is currently developing our next generation of modems and line cards that will be compatible with all commercial satellites, the Wideband Global Satellite system (WGS), all of the next generation of HTS satellites currently being launched, as well as the only modem capable of operating within the Inmarsat Global Express Network.
Our next-generation manpack will be less than 20 watts and weigh less than one pound. This manpack will certainly sponsor a paradigm shift in the size, weight and power requirements of portable and mobile military very small aperture terminals. Our next generation rack-mount and airborne products will bring extraordinary speed and software capability to teleports and aircraft around the world and will even reset the exceedingly high iDirect standard that exists today.
The fourth strategy that we employ is one where I am unyielding—superior customer service. I don't think you can ever be satisfied that your interaction and service to your customer is ever good enough. You must constantly drive to assess and improve the manner in which you deliver the support mechanisms to your customers. It's always easy to do the right thing, and we're in this for the long haul. This means iGT wants to be the ruler by which our customers measure all others.
We encountered three big challenges to our business this year. The first was the sequester and the ancillary issues that this caused with our customer base. We are dependent upon the business of the U.S. military and civilian agencies, and the furlough of government employees had a big impact on the timing of our business in 2013. The second challenge, which runs in conjunction with the first, was the government shutdown. The last issue that continues to challenge us is the continuing resolution. We, as well as everyone else, continue to try to understand how this will work for the last quarter of the year and what will be the ramifications in the early months of 2014.
iGT recognizes that an essential element for any military organization is the ability to share information and provide support for large, mobile groups of personnel anytime, anyplace.
Satellite technology provides a flexible, reliable and high-capacity service that can cover a large area. The ability to quickly deploy and manage a network that can easily be scaled without the restrictions of an existing communications infrastructure is essential to military operations.
iGT offers secure, reliable satellite networks that can be deployed on multiple topologies, supporting multiple satellites, including WGS frequency. With built-in AES encryption and TRANSEC, along with STIF compliance and the aforementioned FIPS 140-2, security is paramount. The entire solution is managed using the iVantage Network Management System (NMS), which allows for easy centralized control of the entire network.
iGT offers a highly reliable and extremely scalable satellite network that can be deployed on multiple satellites in C-, X-, Ku-, and Ka-bands and the extended frequency ranges on WGS from a central hub. iGT's broadband capabilities provide the connectivity for all voice, video and data communications and specialized applications, even in the most remote areas.
Industrialized, lightweight and tamper-evident equipment that is easy to carry, maintain and is quickly deployable has been designed specifically for use in field operations.
The iGT solution provides true mobility with spread-spectrum mobile waveform and high-speed COTM features enabling military vehicles, ships or aircrafts broadband connectivity via VSAT antennas.
iGT has, over the past 11 years, been a strong, healthy company that continues to build upon its experience. Our mission is to remain vigilant and continue to be a strong and healthy partner for the U.S. government and to provide our customers with the best satellite network products in the world.
We look forward to another exciting year in 2014 with the introduction of new government-centric products. We'll confront any new challenges that present themselves and, without fail, continue to provide our customers with the exceptional customer service they deserve.
For more information regarding the company, please visit their website: http://idirectgt.com/
About the author
John Ratigan is the president of iDirect Government Technologies (iGT). He started the federal group for iDirect Technologies in 2003 and then established iGT as a wholly owned subsidiary in 2007. Under his leadership, the group has enjoyed tremendous growth, deploying thousands of terminals in support of Operation Iraqi Freedom and Operation Enduring Freedom, as well as many civilian networks. Ratigan brings more than 20 years of experience in the satellite communications arena.
Prior to joining iGT, Ratigan ran the East Coast operations for both Fairchild Data and EFDATA, and eventually partnered in his own company that helped EFDATA grow from $20 million to $120 million in revenue and up to 700 employees in 2000. EFDATA became the preeminent leader in SCPC satellite technology in the late 1990's and provided the baseline knowledge and expertise that would later benefit his role with iGT and the migration of technology into TDMA. In addition to starting his own company, he held the position of senior vice president of North and South American sales for the start-up, Broadlogic, as companies started to run IP directly over satellite.
Ratigan began his career in the United States Senate working for Senator Bill Armstrong (R-Colorado), then joined the legal sales team at the Xerox Corporation. He holds a Bachelor of Science degree in marketing from the University of Maryland.
* * * * * * * * *
Inmarsat Government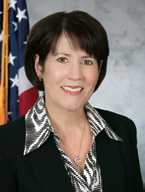 By Susan Miller, President and Chief Executive Officer
Sequestration forced military and agency leaders into a difficult position for determining which programs are most critical to maintain in light of the 2013 budget cuts.
Even so, continuance in meeting U.S. military, intelligence and civil agencies' space-based communication requirements remained paramount. As selected programs progress, the U.S. government continues to turn to the commercial sector for services, as it moves toward more edge-centered, IP-based connectivity and standard computing platforms, enabling more robust information sharing using mobile devices.
Ensuring a sufficient supply of space capabilities, providing affordable solutions and improving the resiliency of military systems also remained key requirements of the U.S. government in 2013. Continuing Resolution and government furloughs, however, negatively impacted progress, resulting in delayed legacy programs and prohibiting the start of new programs. Military and Intelligence Community planners, as well as commercial service providers, had to wrestle with prioritizing services that would be most critical to their missions, amid shrinking budgets and fewer ground forces at their command.
The U.S. government focused on how it could be more efficient with bandwidth while also increasing throughput globally, specifically to places that have less-than-adequate infrastructure. In 2013, Inmarsat Government, a wholly-owned subsidiary of Inmarsat plc, responsible for Inmarsat's retail U.S. government business, continued to respond with innovative offerings to its U.S. government customers, ensuring they met the critical service requirements for IP-based communication solutions that deliver the needed throughput, speed, network security and seamless coverage.
Solutions such as BGAN Converge met the demands of government L-band BGAN users that could not be achieved by a single BGAN Channel. Inmarsat Government's BGAN Converge solution provides a turnkey alternative to VSAT services. It significantly boosts throughput without compromising the global coverage, reliability, scalability and security characteristics of standard BGAN solutions.
BGAN Converge addressed the government need for cost efficiency because it uses existing equipment and no network overhaul is required. Furthermore, the government's need for increased throughput is met through BGAN Converge since the solution offers data transmit and receive rates of up to 800 Kbps.
Another innovation Inmarsat Government brought to market in 2013 was its L-band Tactical Satellite (L-TAC) solution, which supports robust, low-cost beyond-line-of-sight (BLOS) mobile communications. The service delivers a 'UHF-like' tactical satellite capability for use with existing military radios.
UHF tactical satellite services are in high demand because of its suitability for BLOS push-to-talk networks using tactical radios--either portable or installed in vehicles, helicopters, ships or other mobile platforms.
Military users need to exercise reliable and cost-effective command and control of widely dispersed forces where terrestrial infrastructures are non-existent. Inmarsat Government's global L-TAC service complements the scarce UHF satellite capacity with a single-hop, low-latency voice and data service, providing L-band tactical satellite service when UHF channels are inaccessible or unavailable and without the need to modify existing hardware. Personnel using the L-TAC service benefit from the ability to communicate on the move more effectively due to the smaller omni-directional antennae used at L-band.
Voice over Internet Protocol (VoIP) is proliferating in the DoD and other agencies and is the future cornerstone for government communications. Inmarsat Government has built its scalable infrastructure based on private global Multi-Protocol Label Switched (MPLS) backbone and can provide remote VoIP, as well as video, voice and data reach back communication solutions. This industry expertise makes it possible for its customers to reap the full benefits of VoIP, while being assured that operations are in compliance with the most rigid of security requirements and can be delivered across any technology platform via a secure network.
Looking Ahead:
The Need For Mission-Critical Solutions Remains Paramount
2014 and beyond will bring strategic opportunities to commercial service providers serving the U.S. public sector. A key benefit of the government's use of commercial satellite capacity is the enormous space and ground infrastructure built by the commercial satellite industry, offering government operators worldwide ubiquitous, disaggregated and cost-efficient transmission of voice, video and data.
With continued budget constraints, new innovations will be required to produce robust solutions. The government customer will continue to scrutinize how it uses commercial satellites. For example, the reliance on fixed transponders over a specific location can now be replaced with new Ka-band mobile systems offering higher-density frequency reuse and an ample supply of smaller spot beams.
Ka-band systems also will play a more prominent role in military satellite communications as more systems come online. For the military, Ka-band offers the same throughput capacity as Ku-band but it provides the capability to do that with smaller terminals and with a greater ability to deploy globally and more affordably.
Inmarsat will be ramping up to launch its Global Xpress service, a truly global Ka-band network to deliver secure, end-to-end wideband connectivity for seamless airborne, maritime and land operations worldwide. It will be particularly suited to bandwidth-intensive mobile applications for Airborne Intelligence, Surveillance and Reconnaissance; special operations and expeditionary forces; live full-motion video; intelligence; command and control; and theater backhaul.
Reliance on the commercial sector is not going to decline; rather, the government will examine the ways the commercial sector can help it become more efficient, more effective, more resilient and more reliable with its solutions. Due to its strategic importance in supporting worldwide operations, commercial satellite communications will remain a key component of government and military communication network architectures with mobility and higher bandwidth remaining central to government mission-critical communication needs that global, robust satellite communications provide.

For more information regarding the company, please visit their website: http://inmarsatgov.com/
About the author
Susan Miller is Inmarsat Government's president and chief executive officer based at the Herndon, Virginia headquarters office. Ms. Miller is responsible for the overall business strategy and direction for Inmarsat Government, a leading provider of secure and reliable mission-critical telecommunications to U.S. military and civilian organizations. Ms. Miller has more than 20 years of senior executive leadership experience across a wide range of technologies that serve the U.S. government and commercial sectors.
Prior to joining Inmarsat Government, Ms. Miller held leadership positions in the satellite and telecommunications industries, including MTN Satellite Communications, where she served as executive vice president for strategy and corporate development; Spacenet Integrated Government Solutions Inc, where she was chief executive officer; and Intelsat General Corporation, where she held the position of president and chairman of the proxy board. Other well-known organizations Miller worked with include LightSquared, Lockheed Martin and Hughes Aircraft Corporation. Ms. Miller holds an MS, Electrical Engineering from the University of Southern California and a BS, Electrical Engineering from the Rensselaer Polytechnic Institute.
* * * * * * * * *
Intelsat General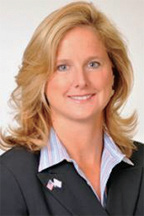 By Kay Sears, President and Chief Executive Officer
While federal budget issues and the recent U.S. government shutdown crowded the minds of many in the government-user community, 2013 was a dynamic year for Intelsat General (IGC) and the commercial satellite industry as a whole.
We had a number of business successes and saw real progress by the Departmentof Defense (DoD) and other agencies to integrate commercial satellite solutions into their future wide-band communications needs.
In 2013, we supported many requirements through the successful CS2 IDIQ segment of the Future COMSATCOM Services Acquisition (FCSA) contract vehicle. These include providing connectivity around the globe to the Asymmetric Warfare Group under By Light Professional IT Services, a small business partner. We are also working with DRS to support two new requirements: The Defense Wide Transmission Systems Comsatcom Network (DCN) supplying capacity across six satellites along with the related ground infrastructure as well as satellite capacity to support SOCOM's worldwide satellite communications network. In addition, we are part of a TCS team that will deliver managed Ku- bandwidth on Intelsat satellites and the associated IntelsatOneSM teleport and terrestrial services to the U.S. Marine Corps. We look forward to additional opportunities for working closely with our industry partners to come up with the most innovative and efficient solutions for the customer.
Looking at our relationship with the DoD, we certainly want to highlight the exceptional effort put forth by the Air Force's Space and Missile Command (SMC) to help formalize its relationship with its trusted commercial satellite industry partners to bring the warfighter greater efficiency and advanced technology. Just recently, SMC finalized the Hosted Payload Solutions (HoPS) acquisition vehicle. This entailed a collaborative effort with industry, enabling greater understanding of commercial practices so government users can benefit from the efficiency that commercial satellites offer for the variety of payloads needing to reach space as quickly as possible.
More recently, SMC has boldly issued the Pathfinder RFI that calls for procurement dollars to acquire commercial satellite bandwidth for AFRICOM. This effort will result in an RFP in the near term, where we can show the Air Force how we can integrate commercial SATCOM into the existing infrastructure in a way that the Air Force gains greater cost efficiency from owning satellite capacity for the long term rather than leasing it on a year-to-year basis. Both of these steps by SMC reveal that the Air Force understands the necessity of adopting industry's recommendations for acquisition reform, as outlined in our Better Buying paper created for the DoD earlier this year.
Congress has worked to reform SATCOM acquisition policy, as well,and we hope this will encourage DoD to keep moving to create real change in 2014 for the warfighter and the taxpayer. The House passed a bill with the following language regarding commercial SATCOM:"The Under Secretary in consultation with the DoD's CIO are tasked, within 180 days of this Act being enacted, to create a strategy for the multi-year procurement of commercial satellite services including details on financial and other benefits as well as how to plan, budget and execute this new policy." This encouraging step is complemented by action taken by the Senate Armed Services Committee that directs the Secretary of Defense to provide a report on a 5-, 10- and 25-year strategy for utilization of both Milsatcom and commercial satellite bandwidth. The committee expects this report to becompleted by the end of February 2014.
These activities by both the DoD and Congress absolutely encourage operators tocontinue to invest in military capabilities as specific actionable items move through the system, and we become integrated into the overall satcom architecture.
While the Government considers how to best plan for protecting our future national security interests, Intelsat and Intelsat General are focused on implementing our next-generation high-throughput satellite (HTS) technology. Intelsat continued tomake significant strides toward deployment of the Intelsat EpicNG platform, which will provide government and commercial customers with high-powered mobility solutions including airborne service, manned and unmanned ISR (intelligence, surveillance and reconnaissance), and comms-on-the-move.
The initial Intelsat EpicNG satellites will provide Ku-band EIRP and G/T values that are 4 to 7 dB better and nearly 6 to 9 times the aggregate MHz per satellite. These satellites will deliver this improved performance over coverage areas that are 10 to 15 times larger than that possible with two Intelsat IX series Ku-band spotbeams. For IGC's customers, this technology will very effectively support their insatiable demand for high-throughput bandwidth to small terminals, but it will also do so at a lower cost per bit. The satellites' increase in G/T performance is particularly helpful in improving the data rates from smaller, disadvantaged terminals. Preliminary link analyses show that Intelsat EpicNG's Ku-band spot beams will support transmission rates of:
• Up to 3Mbps direct mesh links between two 30-inch terminals
• Up to 225Mbps+ from 1.2m Global Hawk terminals
Intelsat's development of its new HTS system shows commercial industry's commitment to anticipating the short- and long-term demands of our government customers and investing in new technology at a time when the U.S. Governmentis sequestered. As we pursue our aggressive technology development, we expect that the DoD and the government overall will continue to make significant progress in integrating commercial satellite resources into the future military space architecture.
Leaders will be focused on defining and planning how to meet the communications requirements for our rapidly changing, global landscape. Budgetary considerations will continue to impact this planning process, so the lower cost of commercial satellite capacity can play a critical role in the design of this future architecture.
We have developed a strong relationship with the U.S. government, and we are ready to step up and fulfill our role by working closely with our government partner in the next year and beyond.
About the author
Kay Sears was named President of Intelsat General Corporation in 2008 and is responsible for the overall leadership of the organization, setting the strategic direction and managing all facets of the business. Ms. Sears joined Intelsat in 2006 when it acquired PanAmSat. With PanAmSat from 2004-06, she most recently served as Senior Vice President of Sales and Marketing. In 2009, Ms. Sears was appointed to the President's National Security Telecommunications Advisory Committee (NSTAC) and, in 2011, she was named to the board of the Space Foundation.
* * * * * * * * *
Iridium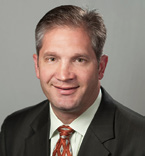 By Scott Scheimreif, Executive Vice President, Government Division
This year, Iridium made real progress toward the future—to Iridium NEXT and beyond.
We've enjoyed a number of exciting successes in 2013, ranging from continued innovation in hosted payloads with the announcement of Iridium PRIMESM and our long-term data services contract with NAV CANADA to support AireonSM, to securing a multi-year contract with the Department of Defense to support their mobile communications needs and passing the critical design review milestone for our next-generation constellation.
Iridium continues to be an innovation leader in the hosted payload space with Aireon, a joint-venture created to provide the only global space-based air traffic surveillance solution, and Iridium PRIME, the world's first, turnkey, hosted payloads solution on stand-alone satellites. In April, Aireon reached a significant milestone when it signed a long-term commercial data services contract with NAV CANADA, further demonstrating Aireon's continued progress toward transforming air traffic communications.
In September, we announced Iridium PRIME, which extends the hosted payload opportunity even further by leveraging Iridium's established global mesh network, ground infrastructure, and flexible spacecraft bus design to provide an affordable opportunity for space-based payload solutions.
Iridium will work directly with hosted payload clients to accommodate the launch and support an Iridium PRIME satellite (or a constellation of satellites) that is right for the customer, providing "launch when ready" flexibility to fit their timelines—all while substantially cutting costs.
In October, we secured a set of contracts worth $438 million over five years with the Defense Information Systems Agency (DISA) to provide satellite airtime services to meet the communications needs of the U.S. Department of Defense (DoD) and their federal partners as well as to maintain and support the DoD's dedicated gateway in Hawaii.
We're proud to continue our longstanding relationship of providing global, mobile communications to the DoD, our largest single customer, with new terms that provide them with unlimited airtime services regardless of their usage demand. This is particularly strategic as the DoD's need for satellite communication services is expected to grow over the next five to 10 years.
The continued development of Iridium NEXT was celebrated in October when we successfully completed a Critical Design Review (CDR) of the complete Iridium NEXT satellite network system, demonstrating its design is valid and on schedule for first launch in early 2015. The review represents an important transition from the network design to the fabrication and testing phase of Iridium's next-generation constellation.
Completing the CDR phase establishes that all components of the satellites will properly function as designed in the dynamic environment of the new constellation, keeping the Iridium NEXT program schedule on track and on budget for first launch in early 2015.
Securing our contract with the DoD and continuing our longstanding relationship was a main priority for us this past year and something we're extremely satisfied to have accomplished.
Also important was the development of Iridium NEXT and that the project stayed on track, on time and on budget. With more than 30 partners comprising the Iridium NEXT Mission Team, contributing vital expertise and components to all aspects of this project, we passed the CDR review milestone with great success and have spent more than $1 billion of the $3 billion spend allocated for Iridium NEXT.
We're continuing to see a lot of momentum around satellite M2M communications or the "Internet of things." Our M2M technology solutions span every vertical we serve and represent the fastest growing segment of our business.
We've garnered a lot of attention this year around our innovations with hosted payloads, and we're going to continue that momentum as we show traction with Aireon and Iridium PRIME. It's only two months after the announcement of Iridium PRIME, and we're already working with new and existing government and commercial customers to assess the opportunities for missions on Iridium PRIME. We're changing the business model around hosted payloads, offering solutions to customers who would otherwise be priced out of space.
In Q1'14, we'll be making some exciting announcements around new products that will make it even easier for consumers to stay connected from anywhere on the globe. We'll be expanding our offerings in maritime communications and extending our handset business to provide even better access to communications for consumers globally. I don't want to give away too much, but stay tuned for some innovative announcements around our mobile communications solutions.
Also, you'll continue to hear more about the Iridium NEXT constellation as we move ever closer to our launch date. The next key milestone is the Low-Rate Initial Production (LRIP) Readiness Review, scheduled for completion in the first quarter of 2014. The review signals the completion of flight hardware design and qualification activities, and it will demonstrate that the processes and procedures, equipment, and personnel are ready for the start of satellite production.
Overall, we're looking forward to another year of providing the only truly global, mobile communications to our partners and customers anywhere on the globe.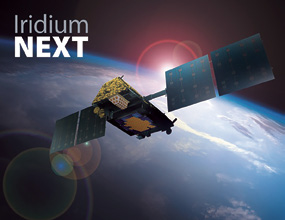 For further information regarding the company, please visit their website: http://www.iridium.com/
About the author
Scott Scheimreif brings more than 10 years of experience to the satellite communications industry as well as over 17 years working closely with the U.S. Government and particularly the Department of Defense in the telecom industry. As executive vice president for Iridium's Government Programs Division, he is responsible for business development and growth of the company's U.S. Department of Defense (DoD) business sector. Mr. Scheimreif manages Iridium's relationship with DISA's EMSS or Enhanced Mobile Satellite Services program which provides Iridium-based services to over 30,000 war fighters and other U.S. Government users.
During his tenure at Iridium, the EMSS program has increased the number of subscribers to this mission critical service by more than 173 percent. More recently, Scheimreif has been expanding Iridium's unique capabilities into the U.S. Department of Defense by offering a multicast, push-to-talk voice and data service. This service, known as Netted Iridium, is envisioned by many to help satisfy the growing demand for tactical, Communications-On-The-Move (COTM) requirements for a variety of vertical markets—specifically the military.