TriSept has played a pivotal role in the innovations that have opened the door to broader access to space. The company helped conceptualize and shape, for example, the very rideshare and small sat missions it supports today for commercial, government and defense initiatives around the world.
---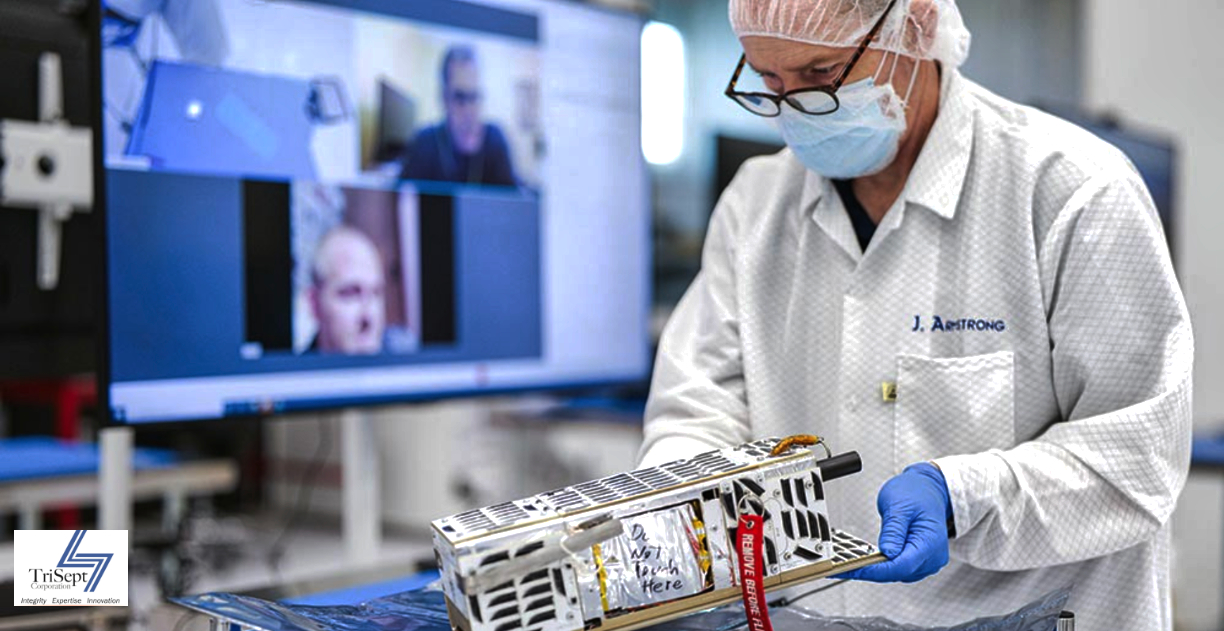 ---
Based in Chantilly, Virginia, USA, the firm has a strong heritage across the space industry, enabling the launch of more than 230+ satellites on 21 different launch vehicles from 14 launch sites across the globe. TriSept has provided mission support expertise to DoD, NASA, leading launch providers, and technology innovators as they lift milestone missions into orbit that are empowering new capabilities for defense and the emerging, commercial space economies.
Augustine (Augie) Ponturiero, TriSept's Chief Strategy and Growth Officer, engaged in a discussion of the company's latest business drivers as the firm closes in on 30 years of innovation in the space industry.
The U.S. Government and military are in the midst of a major modernization push. How is the TriSept team contributing to this all-important mission?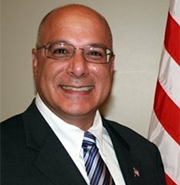 Augustine Ponturiero
Augustine Ponturiero
TriSept is a reliable, and effective, small business partner to the U.S. Government and Department of Defense. For the past 10 years, we've provided technical expertise and a deep understanding of the challenges the government and military are facing with satellite communications (SATCOM) in an increasingly adversarial world.
Today, we have an experienced team working to support our Government customers in accelerating the delivery of Commercial SATCOM (COMSATCOM) technologies and services to the DoD so that deployed units and personnel have the communications capabilities they need to stay safe and accomplish their assigned missions.
To provide some context, our subject matter experts, systems engineering≠ and acquisition support teams are currently working with our government leads in supporting approximately 90 active COMSATCOM acquisitions — providing everything from small unit, mobile satellite COTM (Communications-On-The-Move) capabilities, to larger, fixed-site, high data rate communications in support of Department of Defense-related teams, warfighters, and programs deployed around the world.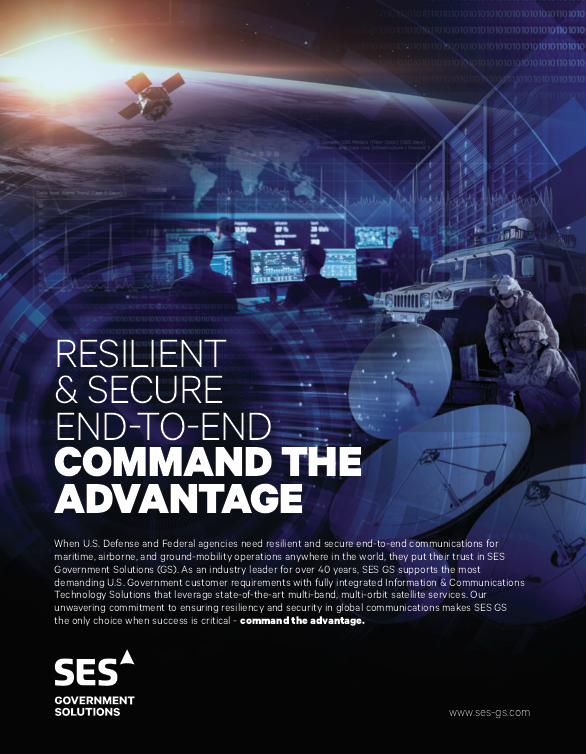 We are there to make certain everyone from office managers to warfighters in the battlespace are able to quickly and easily configure and reconfigure their SATCOM systems and capabilities. TriSept provides support ranging from reviewing innovative technical solutions, working with customers to understand the impacts of new high-powered, high-capacity ground infrastructure on their communications, or aligning more effective operational processes to streamline acquisitions and service processing.
Our teams and people are involved in analyzing and evaluating some of the newest SATCOM technologies and services available in the commercial market today. We are dedicated in our support of warfighters and helping Government customers evolve their use of COMSATCOM services so they can achieve mission success.
However, our expertise doesn't end there: We provide a high level of commercial and government mission expertise to DoD, NASA, and other Government organizations for a wide array of space-based engineering and operational capabilities — offering everything from informed recommendations around new transformational technologies to finding more efficient ways to run legacy operations as well as improving the cadence and responsiveness of satellite launch missions.
How has TriSept grown its business in such sensitive and important areas of the U.S. Government and Department of Defense?
Augustine Ponturiero
It all boils down to experience and an understanding that we cannot be successful without maintaining a laser focus on customers' missions and goals. TriSept brings a wealth of experience across all facets of the government SATCOM sector and we know how to deliver on specific and specialized DoD communications requirements with tailored, robust communications solution analyses and recommendations.
All of our team members have either served in the U.S. military, worked in the commercial SATCOM services market, or they've been involved in both at different points in their career. We have deep expertise in government and commercial SATCOM services — we've got the know-how to solve the toughest communications challenges in some of the roughest environments in the world.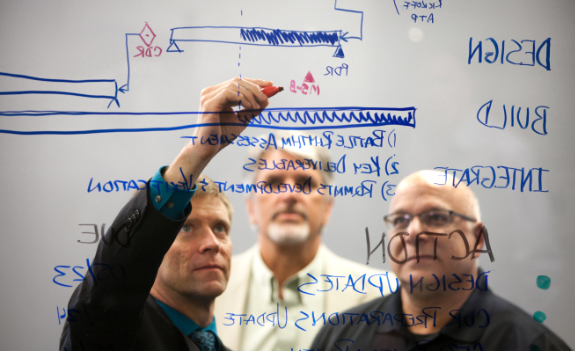 It's been our experience that when a Government customer needs a communications challenge solved, there is often little time to consult other organizations to deliver recommendations and solutions for consideration
— often you work with who and what you have as quickly as possible. Fortunately, we have high-performing engineering and operations experts on our team that have consistently demonstrated the ability to bring innovative, out-of-the-box thinking and technologies to the table. As a result, TriSept has consistently helped our government customers meet time-sensitive and geographically- and technologically-demanding communications challenges.
We can't share too many project details, but at a high level. we have many success stories — across a wide array of projects, programs and mission scenarios — where TriSept has provided key engineering and operational expertise in order to solve a customer's immediate communication needs.
For example: when presented with a government COMSATCOM user's urgent supplemental communications requirement, TriSept developed and analyzed several courses of action within hours and provided technical and operational analyses for this Government customer and the COMSATCOM user so they could select the best course of action to meet their mission requirements.
Our teammates leveraged their experience in commercial and military communications systems, peripheral systems and operational tactics to develop and present several options that incorporated ground, airborne and satellite-based communications capabilities for consideration. We then supported the acquisition of these communications services and confirmed that the end user was able to use the services. In the end, TriSept's team played a key support role in solving a challenging communications problem that allowed deployed DoD forces to successfully complete their assigned missions.
What are some of the biggest space-based challenges that TriSept is most passionate about helping both commercial and government markets solve?
Augustine Ponturiero
Cybersecurity is a major challenge facing both government and commercial sectors today, as security and adversarial threats have never been higher. Our cybersecurity team is heavily involved in advising government and military initiatives around the world. We also rolled out our new TSEL (TriSept Security Enhanced Layer) satellite security software solution to the satellite industry earlier this year. TSEL is commercially available today following an extensive series of rigorous vacuum chamber and lab tests — the demand for this new, satellite security offering has been strong.
TSEL is a Linux-based security OS that easily integrates on platforms to run and secure cubesat mission spacecraft. The rising number of attacks on critical infrastructure across the U.S. and world have shown just how vulnerable spacecraft can be, especially as the vast majority of smallsats launched into orbit are ill-prepared to protect themselves in the event of adversarial threats.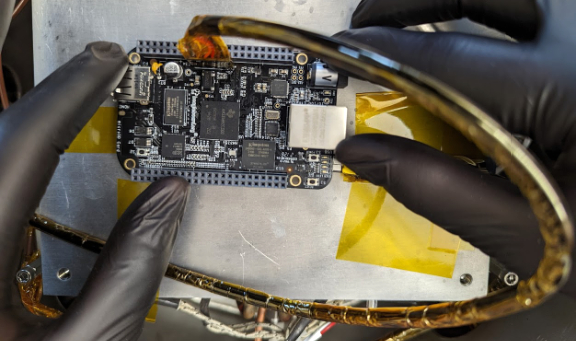 TriSept TSEL protected satellite hardware placed inside vacuum test chamber
at ODU.
We are passionate about contributing to mission solutions aimed at keeping space sustainable and safe — reducing space debris and accelerating the de- orbit process are among some of the more recent programs we've supported.
What does the TriSept roadmap look like as the company prepares to meet rising demands and challenges on the horizon?
Augustine Ponturiero
TriSept leadership has consistently inspired the firm's teams to maintain and expand on our systems and services knowledge and expertise. As a result, the company is well positioned to apply our skills in new and innovative ways to develop and drive breakthrough solutions on the ground and in space.
Our systems engineers and government mission teams are constantly adapting our business and organization to leverage our strong skillsets to deliver viable solutions to support applications for near-earth, cislunar, and lunar missions, even upcoming programs that go far beyond the moon.
We are absolutely committed to making space more accessible for everyone, including academic, experimental smallsat missions such as the ones that are testing our TSEL satellite security operating system.
We are working on missions that are aimed at reducing orbital space debris, finding valuable resources below the Earth's surface, and keeping spacecraft safe in the busiest orbits — all from space and all in collaboration with some of the most exciting companies and innovators on Earth.
Our SCIF (Sensitive Compartmented Information Facility) development and management business is soaring, as well, as more companies, contractors, government agencies and mission operators need extremely secure work environments where they can plan, work on and deliver sensitive and confidential programs. We're seeing rising demand for our SCIF design and construction expertise, especially in the Washington, DC corridor as well as across the country.
What about company growth, as you eye expansion to meet new government and commercial opportunities?
Augustine Ponturiero
While TriSept has an extremely deep bench to support important and innovative government and defense initiatives in the works, we are constantly recruiting some of the best talent in the world to add to the expertise that has long been our differentiator in government and commercial markets.
We are able to attract young engineers, operations professionals, analysts and scientists with an incredible lineup of exciting missions that truly make a difference in critical government and military operations and innovative commercial applications.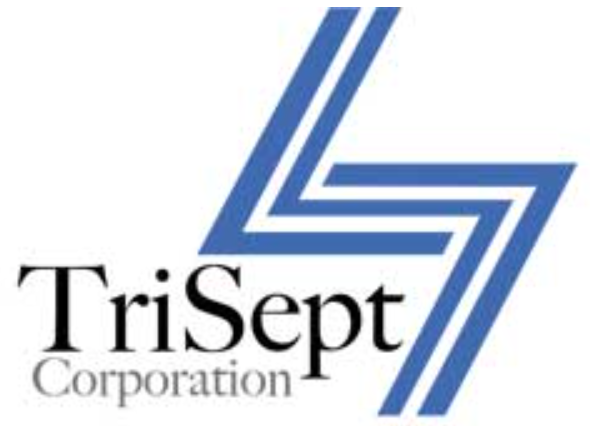 They're able to work on dream assignments and hone their skills by learning from some of the most experienced teams in the industry. We've seen an exciting uptick in our government and commercial businesses, and we continue to grow our team to deliver the capabilities and solutions our customers have come to rely on us for nearly three decades now.
I only see that trend accelerating as government, defense and commercial operations are all looking to space for new possibilities and opportunities in the years to come and, in many cases, are converging. I'm excited to say TriSept will be there every step of the way, solving new challenges and developing new solutions for all of our customers.
https://trisept.com
---