Military and Ground Station Terminals Contracts Received by Comtech EF Data
Comtech Telecommunications Corp. (NASDAQ: CMTL) announced today that their Mission-Critical Technologies group, which is part of Comtech's Government Solutions segment, received an order consisting of additional funding of $9.1 million (of which $7.7 million was in the third quarter), on the previously announced three-year $124.2 million contract to provide ongoing sustainment services for the AN/TSC-198A SNAP (Secret Internet Protocol Router ("SIPR") and Non-classified Internet Protocol Router ("NIPR") Access Point), and baseband equipment.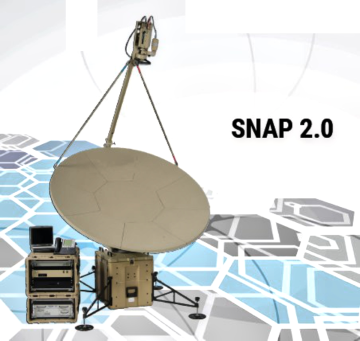 SNAP terminals provide quick and mobile satellite communications capabilities to personnel in the field. The contract has been funded $87.0 million to date.The Mission-Critical Technologies group is focused on ensuring its customers are able to successfully carry out their mission, whether that be communicating in an austere environment on land or at sea, launching or tracking a satellite, or protecting the cyber security posture of their network.
Regarding this contract, Mr. Kornberg said that, more than ever, it is important that the company's U.S. Army customer has access to reliable advanced communications equipment and the firm looks forward to providing additional essential equipment and services under this contract in future periods.
Additionally, Comtech Telecommunications Corp. (NASDAQ: CMTL) announced that, during the company's third quarter of fiscal 2020, their Tempe, Arizona-based subsidiary, Comtech EF Data Corp., which is part of Comtech's Commercial Solutions segment, received $1.6 million in orders for satellite ground station equipment from the world's largest Mobile Network Operator ("MNO") based in China — this equipment will be used to support the upgrade of its existing mobile backhaul and teleport technologies.
After a competitive Request for Information ("RFI") process was completed by the MNO, it selected Comtech EF Data's Heights™ Networking Platform as the premier solution, which can support its current 2G and planned 4G mobile backhaul services, while also being 5G ready for the future. In addition, the MNO selected a range of Comtech EF Data's RF Products and RAN/WAN Optimization solutions to complement the Heights™ Networking Platform.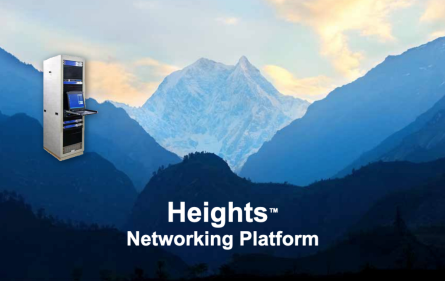 The Heights™ Networking Platform features high efficiency DVB-S2X shared outbound which, when coupled with the evolutionary Heights™ Dynamic Network Access ("HDNA") technology and built in LTE optimization, provides the highest performance solution capable, while offering the best Total Cost of Ownership ("TCO").
Additionally, the solution delivers the highest Quality of Experience ("QoE") by minimizing jitter and latency, making it ideal for full 2G/3G and 4G LTE service delivery.
Fred Kornberg, Chairman of the Board and CEO of Comtech Telecommunications Corp., stated he was pleased that Comtech was selected to provide the Heights mobile backhaul solution for mobile end-customers based in China. He believes this order is evidence that Comtech's advanced satellite ground station technologies are essential, especially during a time of difficult conditions caused by the coronavirus. Kornberg is cautiously optimistic, that as normal conditions eventually return, additional orders from new customers will be received in the future.
Richard Swardh, Senior Vice President, MNO of Comtech EF Data commented that the company is excited that this MNO selected the Heights™ solution to support its mobile services over satellite today and to prepare for the future roll out of 5G services. The company has, yet again, proven to have the highest QoE across all generations of mobile technology. The firm's industry-leading jitter and latency performance make it easy and convenient for MNOs to deploy satellite backhaul with the highest Key Performance Indicators ("KPIs").
---
Deep Space Surveillance System Contract from USAF to Serco
Serco Inc. has been awarded a new contract from the U.S. Space Force (USSF) to manage, operate and maintain the Ground-Based Electro-Optical Deep Space Surveillance (GEODSS) system — the contract has an eight-month base period and six one-year option years, with a total value of $57 million.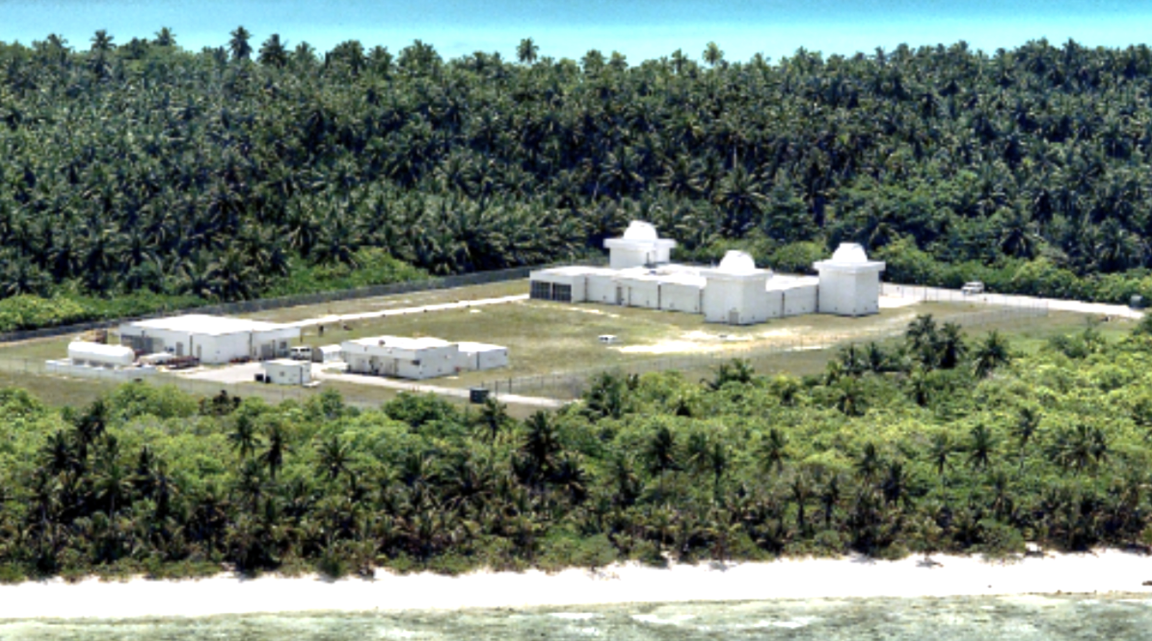 Ground-Based Electro-Optical Deep Space Surveillance sites,
such as Detachment 2, Diego Garcia, British Indian OceanTerritory
shown in this photo, play a vital role in tracking deep space objects.
Photo is courtesy of U.S. Air Force Space Command.
The GEODDS system supports the U.S. Strategic Command and theater war fighters' requirements through the detection and surveillance of deep space satellites using one-meter telescopes that are equipped with highly sensitive digital camera technology.
The GEODSS system detects, tracks, identifies and reports on all deep-space man-made objects in the Earth's orbit. Both new objects that are discovered and objects already in the catalogue require regular observations in order to keep the orbit information accurate.
Under this new contract, Serco's operators will be performing space observation, including operating the telescopes, maintaining and supporting the systems, and logging and reporting the findings in support of the Combined Space Operations Center (CSpOC), the National Space Defense Center (NSDC) and the 18th Space Control Squadron (SPCS); Serco operators will also be undertaking Space Object Identification tasks in support of the National Air and Space Intelligence Center (NASIC).
Serco has extensive past performance experience supporting the Air Force Space Command (AFSPC) under the AFSPC C4ISR and C4I2TSR contracts. Serco Group has supported space projects for more than 50 years.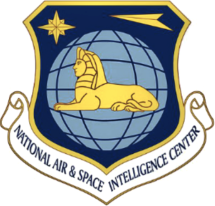 Today, the company has highly skilled scientific, technical and engineering teams supporting military and civilian space programs in Europe, the UK, Australia and now in the United States.
Serco will provide operation and maintenance (O&M), along with exercise and testing, and mission systems maintenance including repairs, logistics management, civil engineering, and support depot modifications. Work will be performed at all three geographically-separated GEODSS locations in Socorro, New Mexico; Diego Garcia, British Indian Ocean Territory (BIOT); and Maui, Hawaii.
Dave Dacquino, Serco's Chairman and CEO, said this is an exciting new win for Serco in supporting the U.S. Space Force and their GEODSS systems as it goes through upgrades and expansions. This win builds on Serco's presence in the space domain, in particular the company's UK and Europe division, with its contracts in Earth Observation (EO) support services and spacecraft and satellite management.
www.serco.com www.spaceforce.mil
www.comtechefdata.com
---
U.S. Space Force ID's USAF Missions to Transfer to This Newest Service
In a significant step that enhances the U.S. Space Force's capabilities and development, the Department of the Air Force has identified 23 U.S. Air Force organizations whose space-related missions will soon transfer to the Space Force.
Secretary of the Air Force Barbara Barrett, in conjunction with Chief of Space Operations, Gen. John "Jay" Raymond and Chief of Staff of the Air Force Gen. David Goldfein, directed the transfer which entails shifting space missions from U.S. Air Force organizations into the newest military branch.
Currently, Space Force is comprised primarily of units which previously fell under the former Air Force Space Command prior to the service's establishment on December 20, 2019.
According to Space Force officials, the goal is to have each of the 23 space missions formally transferred from the Air Force into the Space Force within the next three to six months based on timing and conditions specific to each organization and mission.
The CSAF and CSO have been delegated the authority to actually execute the transfer when they jointly agree the necessary conditions have been met to affect a smooth transfer.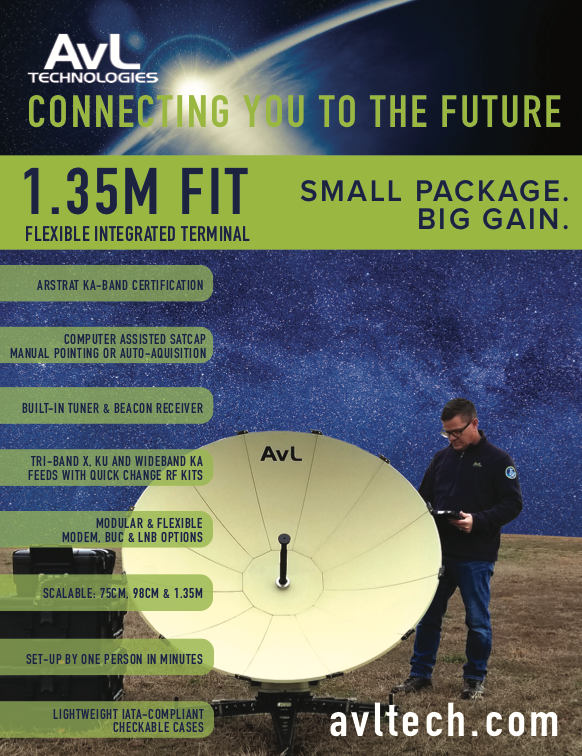 This transfer plan does not include the physical movement of units or billets to a different geographic location, nor does it include moving any of the people assigned to units.
The missions and billets will simply be transferred to the Space Force and remain in place to leverage the talent, infrastructure, and key capabilities at their current location.
The mission transfers are aligned with the White House's Space Policy Directive-4 vision, which calls for the Space Force to "consolidate existing space forces and authorities for military space activities."
Barret said that building the U.S. Space Force represents a top priority for the Department of the Air Force. These mission transfers incorporate existing forces into the agile Space Force, which stands ready to defend American and allied interests.
The list of affected units emerged from analysis and planning by Department of the Air Force planners who determined that transferring these missions would play a critical role in directly supporting space missions and related operational capabilities.
Approximately 1,840 Air Force billets will be transferred into the Space Force from across the 23 units.
Importantly, while the mission transfers will change the alignment of units themselves from the Air Force to the Space Force, these actions will not constitute a change in service for the people assigned. In the near term, military personnel will remain in the Air Force, although assigned to a unit in the Space Force.
During the coming months, and when appropriate provisions are in place as part of a separate process, military members who meet applicable criteria will be given the opportunity to volunteer to transfer to the Space Force. If they choose not to transfer, they will remain in the Air Force and assigned to the Space Force unit until their normal assignment rotation is complete, at which time they will be moved to an assignment within the Air Force.
The status of civilians, as Department of the Air Force employees, is unchanged. Whether serving in Air Force or Space Force billets, civilians will remain DAF employees and have the ability to remain in their current positions, or apply for other positions across the department. As the stand-up of the Space Force continues, additional space missions may be identified for transfer, which will be coordinated and approved by separate action.
The following locations have been identified for a transfer action:
> 17th Test Squadron, Peterson Air Force Base, Colorado
> 18th Intel Squadron, Wright-Patterson AFB, Ohio
> 25th Space Range Squadron, Schriever AFB, Colorado
> 328th Weapons Squadron, Nellis AFB, Nevada
> 527th Space Aggressor Squadron, Schriever AFB, Colorado
> 705th Combat Training Squadron OL-A, Schriever AFB, Colorado
> 7th Intel Squadron, Ft. Meade, Maryland*
> 16th AF/Advanced Programs*, Schriever AFB, Colorado
> 32nd Intel Squadron, Ft. Meade, Maryland*
> 566th Intel Squadron, Buckley AFB, Colorado*
> 544th ISR Group Staff & Detachment 5, Peterson AFB, Colorado
> Detachment 1, USAF Warfare Center, Schriever AFB, Colorado
> 533rd Training Squadron, Vandenberg AFB, California
> National Security Space Institute, Peterson AFB, Colorado
> AFRL Research Lab Mission Execution, Wright-Patterson AFB, Ohio*
> AFRL Space Vehicles Directorate, Kirtland AFB, New Mexico*
> AFRL Rocket Propulsion Division, Edwards AFB, California*
> AFRL Electro-Optical Division, Maui, Hawaii & Kirtland AFB, New Mexico*
> AFRL Sensors Directorate, Wright-Patterson AFB, Ohio*
> Counter-Space Analysis Squadron, Wright-Patterson AFB
> Ohio Space Analysis Squadron, Wright-Patterson AFB
> Ohio Air Force Operational Test and Evaluation Center Detachment 4, Peterson AFB
> Colorado Air Force Safety Center - Space Safety Division, Kirtland AFB, New Mexico*
* Partial mission transfer (i.e., size of a flight, branch or division or above)
Article authored by Maj. William Russell , U.S. Space Force Public Affairs
---
Space Micro's Laser Comms Terminals Contract Win From USAF
Space Micro has received a $3 million award by the USAF Space and Missile Center (SMC) for the development of modified laser secure communications terminals to be used for upcoming Air Force missions.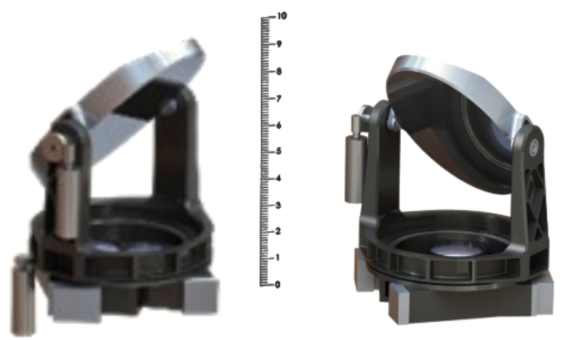 The U.S. Space and Missile Systems Center (SMC) conducted their Pitch Day to enable the quick acquisition of technologies for military use. Dr. Will Roper, assistant secretary of the Air Force for acquisition, technology and logistics, has championed these rapid acquisition events.
Space Micro's μLCT™ 100 Laser Communication Terminal operates at a data rate of 100 Gbps and is based on space-qualified, Telcordia-grade 1550 nm telecom components and boasts a SEL threshold of > 60 MeV-cm2/mg, SEFI immunity, and 30 krads(Si) total ionizing dose tolerance, with the option of reaching up to 100 krads(Si).
Space Micro's μLCT 100 comprises an optical modem, optical power amplifiers, pointing, acquisition and tracking (PAT) electronics and an optical head. The μLCT 100 can be used as an OISL (Optical Inter-Satellite Link), a spacecraft to ground link or a spacecraft to UAV link.
SMC commander and USAF Space program executive officer, Lt. Gen. John Thompson, said the Air Force is leveraging modern commercial business practices to enable the rapid development of small business ecosystems that have dual-use, cutting-edge technologies to enable the fielding of fast, relevant and affordable solutions that support our Air Force.
Space Micro CEO, added that the company is pleased to be in this select group of companies to present the firm's advanced secure space communications technology and products to senior Air Force and DoD officials — and then the company was selected for the maximum contract value of $3.0 million. Signing the initial contract on the spot within 10 minutes of verbal selection was truly amazing.
www.spacemicro.com
---