Koen Willems has +20 years' experience working in different technology industries. Before joining ST Engineering iDirect (Europe) CY n.v. (formerly known as Newtec), he was Product Marketing Manager for Europe at the electronics giant TOSHIBA. Currently, Koen holds the position of Head of International Government Market & Strategy with focus on the global government, defense and humanitarian satcom markets at ST Engineering. In this role, Mr. Willems is in charge of developing and defining the strategy for the government and defense market worldwide for ST Engineering as well as supporting large programs.
Koen obtained a Master's degree in English & Scandinavian Languages (University Ghent, Belgium, 1997) and a Master's degree in Marketing Strategy and Management (Vlekho Business School in Brussels, 1998). More recently, he received the degree for 'High Studies in Security and Defence' at the Belgian Royal Higher Institute for Defence as well as the degree for the SERA program (European Session for Armament Officials) which focuses on European defence acquisition regulation, challenges and procedures at the French National Institute of Higher Defense in Paris.
Koen is widely known as a technology and thought leadership evangelist through his regular appearance in editorials in satellite focused publications, white papers and through his presentations at government and defence oriented conferences around the world.
Mr. Willems, what services and products does your company provide to the military / agency / government (MAG) market segments?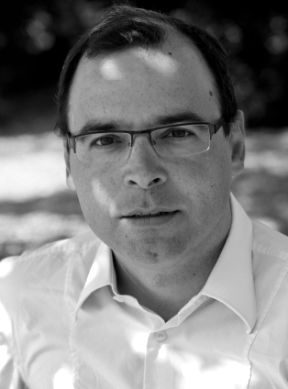 Koen Willems (KW)
ST Engineering iDirect provides a range of products and solutions to government, military and humanitarian end-users. We provide technology, ground segment services and equipment such as modems, frequency converters and switches, or VSAT platforms which come in different flavors.
We have both defense and commercial-grade VSAT platforms so it depends on the end-user application and security requirement to determine the best fit . Different applications have varying requirements related to efficiencies, affordability, security and resilience.
Our platforms are flexible to support a broad range of end user satcom applications whether they are fixed, on-the-move or on-the-pause. If the end-users prefer managed SATCOM services coming from our partners or prefer to run their own VSAT networks we can cater for both scenarios.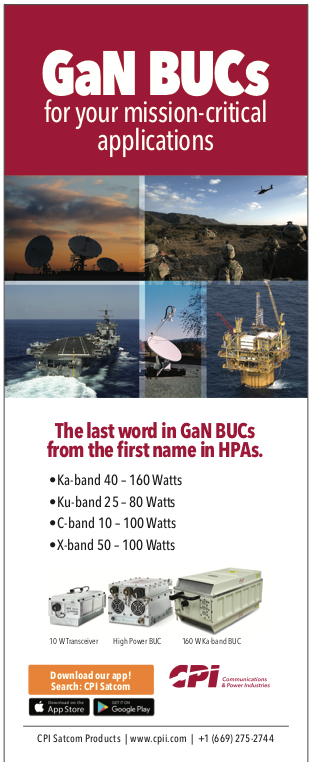 Moreover, we are increasingly involved with large national programs and waveform developments. This means that we approach nations, or inter-governmental agencies via our partner network as a sole provider of ground segment technology and services.
We provide the baseband, or VSAT platform, waveform technology, terminal and teleport equipment but not satellite capacity or satellite services, which end-users would typically procure from satellite operators and service providers. We also provide integration services of the ground segment infrastructure. Furthermore we develop specific commercial, secure and protected waveforms. These waveforms can be developed for a nation seeking a proprietary national waveform that only they can use for their sovereign national applications for example.
We also develop waveforms, which can be used in joint military operations. In this case waveform standards must be taken into account to allow for interoperability. The European Protected Waveform is a good example of that.
How has the merger of ST Engineering iDirect and Newtec improved the company's capacity to address the crucial needs of the MAG market segments?
KW
The merger has enabled us to scale and has given us the capability to deal with large programs on both the commercial and government side where we can provide engineering capacity and support.
In bringing the two companies together, we offer a larger range of capabilities, of products, and of technologies in order to respond to both the traditional military GEO wideband satellites and the new type of multi-orbit satellite constellations and to address these large national programs. The merger has allowed us to add certain capabilities.
Newtec has always been involved in waveform development and has unique expertise in this field whereas iDirect's strong suite has always been in network development and secure, high performance defense equipment. In combining the two, we bring forward a strong value proposition of secure, efficient, flexible technology, which can be used by both the government and the defense market, and also that we can tailor to accommodate individual requirements.
Our platforms meet the priorities of the customer and whether it's security and resilience or affordability and efficiency – we have the platform to suit it all.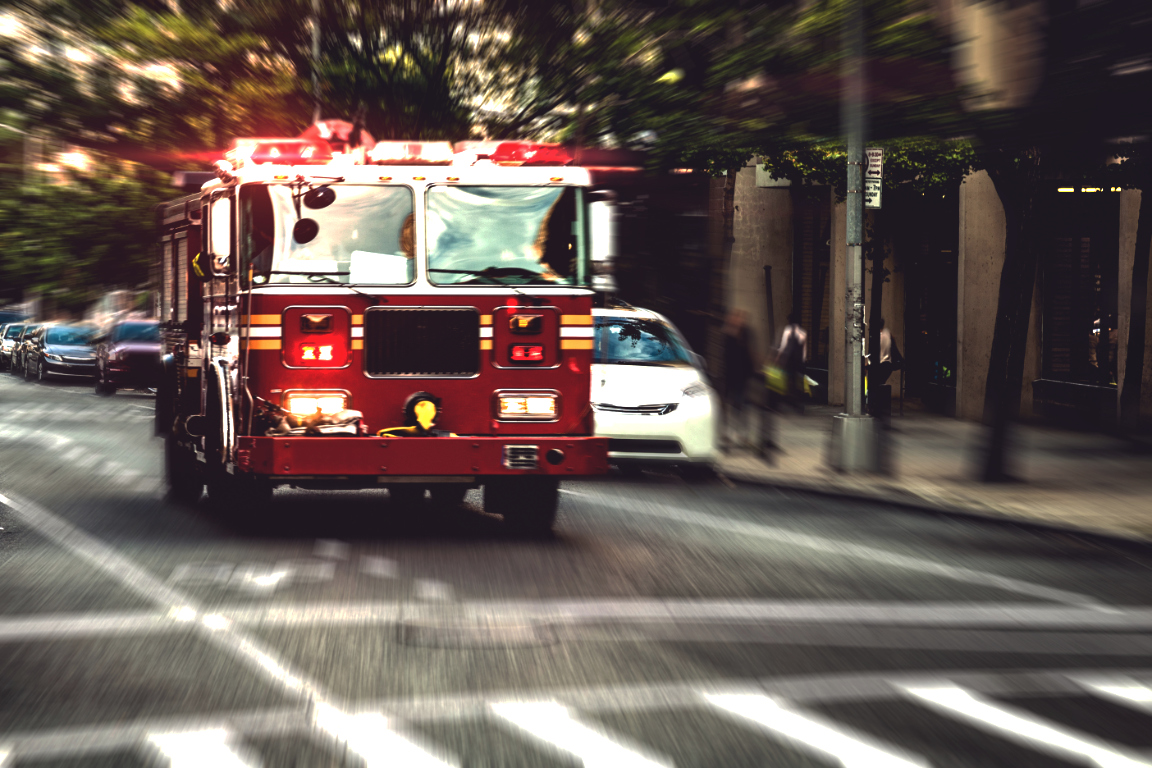 How is ST Engineering iDirect addressing the needs of the Department of Defense, other national and international agencies as well as the armed forces of the U.S. and Allies?
KW
ST Engineering iDirect does not deal with the US DoD directly. Our subsidiary, iDirect Government, has a product suite developed specifically for US DoD requirements. We do, however, deal with international governments and US partner nations such as NATO nations and European, Asian, African and Latin American nations as well as international institutions.
We work very closely with our customers which are typically satellite operators, prime integrators and service providers and stay in close contact with government and defense end-users in order to capture their needs, and to make sure that our products are aligned with their latest upcoming requirements for efficient operations.
How is ST Engineering iDirect's technology actively engaged in assisting NGO, First Responder and Emergency services connectivity needs?
KW
I think in this instance it makes sense to address the emergence of the COVID-19 pandemic. Its international impact has raised critical
questions on the capability of emergency communications networks for a whole host of users.
From healthcare institutions to businesses and schools, the requirement for a resilient, multi-service, scalable and flexible network to cope with upcoming emergency response (or the realization that must be put into place) has become a priority for many businesses and organizations.
This has been an immensely challenging time, when on-the-spot changes have been implemented in order to respond to the medical emergencies, surging connectivity requirements for response coordination and people working remotely relying on networks to contact family and friends. Adaptation has been key.
Now more than ever, when there is a heightened reliance upon communications for everyone, on a global scale, the need for a resilient, multi-service, scalable and flexible networks to cope with upcoming emergency situations and disasters is firmly evident. Our technology is designed to support these needs and to enable rapid and seamless adaptation to changing circumstances.
In order to act quickly, a multi-service crisis management network is essential. It enables users to cater to a wide range of services, applications and platforms using one single centrally managed system.
A multi-service platform allows the network provider to connect to any satellite constellation in any orbit and enables both regional and global connectivity. It enables efficiency, and this multi-service capability also ensures that a network can scale and that the platform being used supports both small and large network deployments. Critically, any excess capacity to be used to support temporary emergency networks.
What other types of solutions are used in emergency scenarios and what does the future look like in terms of emergency communications?

KW
We also consider pooling and sharing configurations as an important feature of emergency communications. This is where the network operator aims to pool satellite capacity as well as satellite services and ground segment infrastructure and share these amongst government and defense agencies to provide guaranteed access to satcom for a wide range of applications requiring security and reliability such as first responders and humanitarian networks.
Next-generation satellite technology uses important developments such as orchestration and virtualization, cloud-based networks, software-defined modems and terminals that are quick and easy to deploy. It is these kind of features that allow VSAT hubs and deployed modems to be easily reconfigured and upgraded to react quickly to changing conditions in emergency operations and to operate with resiliency.
As digitalization changes our daily lives, government agencies are driving initiatives to transform health, transport, urban solutions, finance and education services, based on the latest developments in digital technology. Using sensors and smart systems that communicate with each other, nations hope to improve quality of life for their citizens, to provide more effective and efficient government services and to make their country a safer place.
An integral application for these Smart Nation networks will be the support of emergency services. Underpinning these networks will be the convergence of terrestrial and satellite connectivity to offer many applications and a single platform for VSAT, 5G, IoT and Big Data. Satellite will also serve as the primary or back-up solution to connect to 5G cellular backhaul networks or to give immediate SATCOM access to remote terminals.
At this time, when individuals need fast access to the latest information, when contact tracing systems must be supported and when governments seek to develop Early Warning and Response systems to boost public health emergency preparedness and response, this is essential.
We recently held a webinar and produced a whitepaper on this subject and both can be viewed at this direct link or at the company's content hub at this direct link.
Why should a client consider ST Engineering iDirect as a preferred solutions provider?
KW
ST Engineering iDirect has consolidated its strong knowledge, capabilities and expertise to present a one-stop shop to our Government and Defense customers. We have a significant installed base which reflects our vast experience in the field and our customers.
We have a 44 percent government and defense market share and serve 21 of 27 EU Nations and 19 of 30 NATO Member States. We partner with the key integrators worldwide to address national government and defense programs.
We also have a very close relationship with our customers , government and defense end-users. We listen to them and this helps to shape our product lines to meet their requirements. We are very much a technology-centered company.
We are dedicated to the development of innovative technology that improves the performance, efficiency, security and resilience of networks to increase the effectiveness of operations. We have the capability to converge all of these networks to one centrally managed VSAT platform, making sure that these operations are seamless.
With operations being so dispersed, the network must be flexible in order to add or remove remote sites and to mix applications on a single platform so that multiple critical services can be offered using data, voice and video. We give the end user the capability to quickly reconfigure the network through a central user interface and make sure that they can quickly react to the situation at hand, and that they also can deploy as soon as possible.
Then, there's resiliency. ST Engineering iDirect has always been a leader in making links secure through our defense-grade product offering and resiliency. And we are still very much investing in that, but resiliency doesn't simply mean resilience in terms of modem or hub infrastructure redundancy. It's also about providing multi-frequency, multi-network, multi-constellation terminals that can quickly switch from one satellite to another in case of jamming or severe interference.
Finally, it's about size, weight and power (SWaP). There are currently increased investments in flat panel and smaller size terminal technology. Obviously, you want to have equipment that is portable, that can easily be transported and that is ruggedized and able to cope with certain environments. We are making sure that our equipment and technology can deal with the miniaturization trend and still provide the highest throughput at maximum availability.
What may we expect ST Engineering iDirect to reveal over the next few months?
KW
We have some notable releases that have recently been made.
Our Evolution Defense release 4.2 enables users to leverage the best in performance, efficiency and security capabilities of the ST Engineering iDirect 9-series modems. The Evolution Defense 4.2 and the 9-series, Adaptive TDMA performance is up to 29 Msps single carrier and ten times the packets per second (PPS) improvement over past years with achievements up to 64,000 PPS of simultaneous traffic. These increased speeds and throughput are ideal for ISR content, larger volumes of simultaneous voice calls as well as other bandwidth-intensive applications from land, air or sea.
For defense airborne applications, powerful MF-TDMA waveform enhancements greatly improve the availability of ultra-small disadvantaged terminals thus improving reliability particularly for COTM networks. The updated 9800 AE+ features better tolerance to vibration and exposure to high amounts of moisture with different mounting techniques, inside cabling, and all open and unused connectors on the boards are now sealed and potted.
Our point-to-point DVB-S2X MDM9000 modem expands our portfolio of WGS-certified solutions and adds the flexibility of acting as a modulator, demodulator, or modem depending on network configuration. The MDM9000 has a large installed base in military and government networks across the world.
The modem will typically be used in MILSATCOM networks for higher data rate links from 1 Mbps up to 425 Mbps (850 Mbps duplex) to support the transmission of video, data and voice in a very efficient, secure and reliable way. It is especially suited to ISR applications and is typically installed at both ends of a point-to-point satellite link.
The modem may also be deployed on a wide range of traditional wideband or HTS satellite constellations (military, government and commercial) in different frequency bands (C-,Ku-,Ka-,X-band) and satellite orbits (GEO, MEO, LEO, HEO and HAPS).
During the current COVID-19 crisis the MDM9000 has been deployed across dispersed emergency centers and used for a range of situational awareness, video conferencing, internet access for doctors and patients, logistics and e-medicine services.
What do you believe are the most significant challenges that need to be addressed within the MAG sectors?
KW
The first big challenge is providing the government and defence end user with more agility to run their operations. This has been highlighted by COVID-19. Users must be able to deploy quickly with easy-to-use, portable equipment to get connectivity where it needs to be as rapidly as possible.
Technology must be able to deal with mobility and also with the smaller antennas. With assets on the move, the service must be able to switch seamlessly and to roll across multiple satellites, multiple orbits or multiple networks.
Technology is enabling us to overcome these challenges in terms of being able to run dispersed networks over a single platform on a global scale.
Finally, there is the increased demand for data due to the growing need for situational awareness and increased use of bandwidth-hungry sensors in ISR applications and applications such as the connected soldier.
This increased demand is met by delivering more performant platforms that can deal with HTS satellites and more efficient waveforms.
Whether COVID was the cause, or whether COVID has accelerated the process, many things have changed in the satellite market in general.
I see a lot of convergence, of companies coming together — both manufacturers and service providers, scaling to address a larger market and big constellations and finally to enable new innovations to better address the current and future government and defence requirements.
www.idirect.net
---