Building the U.S. Space Force
Senior officials from the Department of Defense and U.S. Space Force provided the most specific details to date on February 5 as to how the newly born Space Force is constructed, the organization's structure and the philosophy guiding the decisions for bringing the first new military service since 1947 into full reality.
In broad terms, the Space Force must ensure the U.S. continues its superiority in space. Getting there, however, demands that the Space Force be "lean and agile" and mission-focused, said Lt. Gen. David Thompson, U.S. Space Force Vice Commander.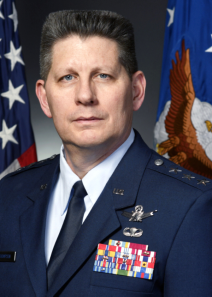 Lt. Gen. David
Thompson
"It must be both cost effective and minimize bureaucracy while also infusing "innovation and improvements," said Thompson, who was joined by Deputy Assistant Secretary of Defense for Space Policy Stephen Kitay, Assistant Secretary for Space Acquisition and Integration, Shawn Barnes, and Maj. Gen. Clint Crosier, who leads the Space Force's planning office.
The senior civilian and military leaders provided new details about Space Force during a 40-minute Pentagon news conference that included a status update on Space Force implementation efforts and insight into a 21-page report that was delivered to Congress on February 3. The report, which is required by Congress, outlines what has been achieved since the Space Force was launched on December 20, 2019, and what lies ahead.
Thompson offered a clear justification for why the Space Force is needed and why it must be a separate and independent branch of the military. More nations are active in space, he said, which means there is an increasing challenge and threat to the nation's use of that domain by potential adversaries. He added that they are fielding weapons systems. They have communicated the intent to take the nation's use of space away from the U.S. in conflict. Part of the rationale for creating the space force was to elevate the focus on this domain and the capabilities needed to the same level Space Force has with the other services.

In comments after the briefing, Crosier said an additional and important effort is training future Space Force personnel. The U.S. Air Force Academy and the Space Force, for example, have entered into a cooperative agreement to establish a Space Force Detachment at the Academy in the summer of 2020. He also said that leaders are exploring a Space Training and Readiness Command option within existing resources that will focus on doctrine, space training and education as well as readiness.
A successful Space Force is a strategic imperative for U.S. national security, the officials said. It will bring greater focus and capability to space training, warfighting and overall readiness, at a time when space is more congested and contentious while also playing a central role in everyday commerce, communication and national security.
A team of senior officers and officials from the Space Force and the Department of the Air Force have been formulating policies and details for moving the Space Force from an idea to a functioning reality which ensures the nation can "compete, deter and win in an era of great power competition."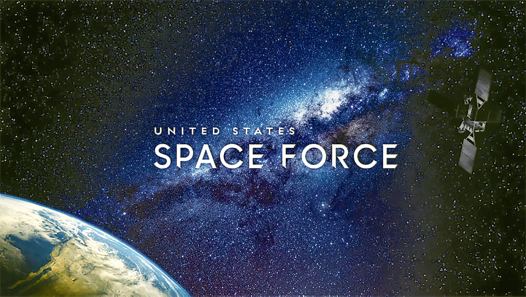 The officials noted that the Space Force is being constructed from a "clean sheet." They also insisted that the Space Force is necessary. As space becomes more crowded and contested, they suggested that the United States could lose its long-held advantage in space. Yielding dominance in space, they said, would undermine the nation's prosperity and erode the ability of the United States military to deter aggression, defend the homeland, and project power abroad.
The officials said the new service will rely on "centers" to develop doctrine and operational standards that are specific to space. The goal is to create systems and practices that ensure space superiority and robust command and control of space forces. They also said that the U.S. Air Force Academy will begin offering course work directly related to the Space Force mission.
"We are trying to approach this from a clean slate perspective," Crosier said of how planning is viewed. "We want to infuse innovation and have a mission-focused force."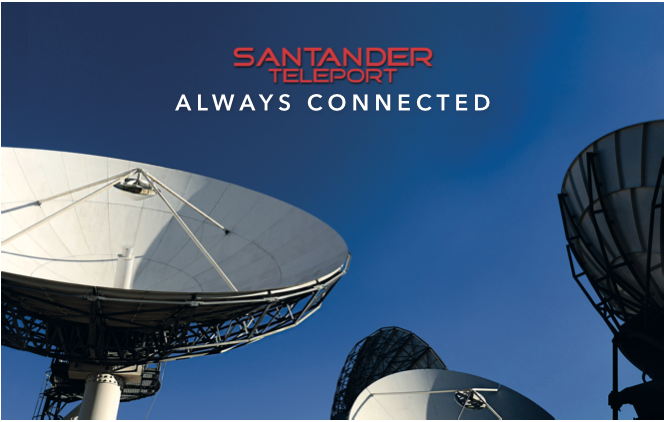 The intent to be a "flat" organization means the Space Force will turn to the U.S. Air Force for many important support functions, such as civil engineering, information technology support and financial management. That will leave space force personnel the freedom to focus solely – and intently – or operations, doctrine and achieving their missions, the officials said.
Article by Charles Pope, Secretary of the Air Force Public Affairs
---
U.S. will not let China, Russia deny its space superiority, DoD officials state
Space systems underpin virtually every weapon system in the Defense Department's arsenal, a senior DoD official told Congress.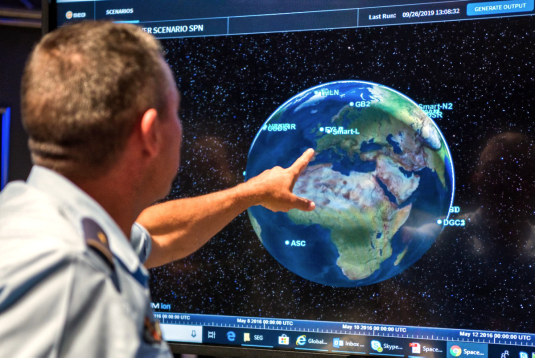 As Space Force General John W. "Jay' Raymond, the Chief of Space Operations said, "We can no longer assume that our space superiority is a given. ... If deterrence fails, we must be ready to fight for space superiority."
However, many systems were designed for an era when there were few threats in space, Dr. James H. Anderson, performing the duties of Deputy Undersecretary of Defense for Policy, said at a hearing of the House Armed Services Committee's Strategic Forces Sbcommittee. This is not the case today, he added, as China and Russia both seek to be able to deny the United States and its allies the advantages of space.
China and Russia are developing sophisticated on-orbit capabilities and an array of counter-space weapons capable of targeting nearly every class of U.S. space asset, Anderson told the House panel. They are expanding their space capabilities, he said, and have created military space forces that they are training and equipping to prevail in future crises and conflicts.
The United States is responding by "transforming its space enterprise, fielding resilient architectures, developing space warfighting expertise and working closely with allies in combined operations," he said.
The fiscal year 2021 defense budget request provides $18 billion for space programs, including $111 million to support stand-up of the U.S. Space Force, Anderson said. It also provides funding for the new space combatant command — U.S. Space Command — and the Space Development Agency, which will accelerate the development and fielding of military space capabilities necessary to ensure U.S. and allied technological and military advantages.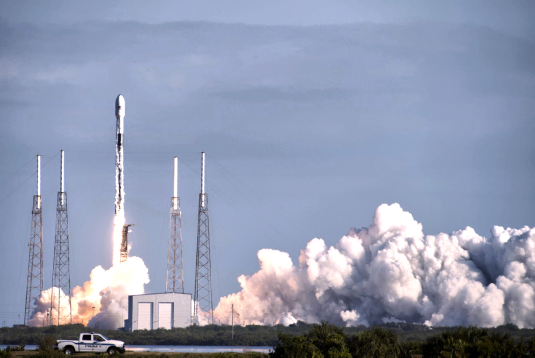 The SpaceX Falcon 9 rocket lifts off of Pad 40 at Cape
Canaveral Air Force Station, Florida, on January 29, 2020,
with Starlink satellite payload.
In his written testimony, Anderson said the United States is actively pursuing opportunities with allies and partners to build combined space operations and interoperable, or even integrated, architecture. The flagship of this integration is the Combined Space Operations Center at Vandenberg Air Force Base, California, with embedded British, Canadian and Australian exchange personnel working side by side with U.S. personnel.
"We have recently added Germany and France to the Combined Space Operations initiative," he noted.
U.S. Space Command, along with the Space Force, will deter aggression from conflict and do so from a position of strength, the general said. "Accordingly," he added, "we will remain ready to defend U.S. and allied freedom of action in space. We will deliver space combat power for the joint and coalition force and we're going to develop joint warfighters to serve in, to and from the space domain."
A related video is available for viewing at https://www.defense.gov/Watch/Video/videoid/741087/
The article is by David Vergun of DOD News
---
USAF's DMSP-14 decommissioned
After 118,052 Orbits, the United States Air Force's (USAF) DMSP Flight 14 is now decommissioned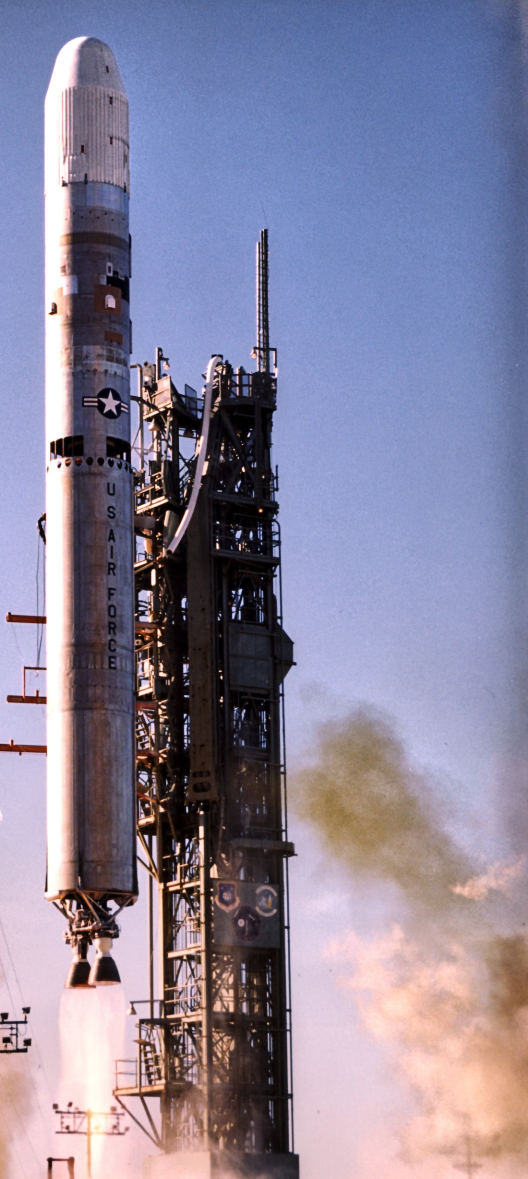 DMSP-14 lifts off aboard a Titan 23G
rocket from Vandenberg Air Force Base,
California, April 4, 1997. Photo is
courtesy of the USAF.
On February 11, after more than 22 years of providing vital global weather data to the U.S. and its allies, Defense Meteorological Satellite Program (DMSP) Flight 14 was decommissioned after completing 118, 052 orbits of the Earth.
End of Life (EOL) procedures were accomplished by operators at the National Oceanic and Atmospheric Administration (NOAA) Satellite Operations Facility (NSOF) in Suitland, Maryland, under the direction of United States Space Force's 50th Space Wing. Space and Missiles Systems Center (SMC) technical experts worked in concert with the rest of the team to ensure the EOL procedures were effectively and efficiently executed.
The remaining four operational DMSP satellites continue to provide a resilient capability for collecting and disseminating global environmental data in support of operations around the world.
The DMSP satellites continue to be sustained past their original three to five year design life. At the time of its decommissioning, F-14 was in operations for more than 22 years. According to the program office, the longevity of DMSP is a testament to the work of each and every person that has been a part of the program, and to the multi-agency partnerships that have been fostered since the beginning of DMSP.
SMC remains at the forefront of providing the next generation of modernized space based environmental monitoring capabilities, ensuring the critical weather mission will continue in the future.
The Weather System Follow-on – Microwave (WSF-M) program will be holding its critical design review during the week of March 31.
WSF-M satellites will provide the next generation passive microwave sensing capability that provides ocean surface wind speed and direction measurements, supports tropical cyclone intensity prediction, and will also host an energetic charged particle sensor for measurement of the local space environment.
The first WSF-M satellite is expected to be operational in Fiscal Year 2024.
The U.S Space Force's Space and Missile Systems Center, located at Los Angeles Air Force Base in El Segundo, California, is the Center of Excellence for acquiring and developing military space systems.
SMC's portfolio includes the Global Positioning System, military satellite communications, defense meteorological satellites, space launch, range systems, satellite control networks, space-based infrared systems and space situational awareness capabilities.
---
Northrop Grumman to develop protected SatCom protoypes for SMC
Northrop Grumman Corporation (NYSE: NOC) has been selected by the U.S. Space Force's Space and Missile Systems Center to develop a Protected Tactical SATCOM (PTS) rapid prototype payload for an on-orbit demonstration of assured tactical communications — the company was selected for the award through the Space Enterprise Consortium.
Space and Missile Systems Center's acquisition approach emphasized collaboration with Northrop Grumman to define and accelerate a program with streamlined processes, rapid prototyping and non traditional suppliers.
Leveraging four decades of developing and operating protected payloads to support next generation protected SATCOM technology for contested environments, the company is using numerous non-traditional suppliers to help infuse more innovation and affordability into the lifecycle of the program in areas such as cybersecurity, architecture and test.
As the next generation in operational capability for the protected communications mission, PTS will represent Northrop Grumman's capacity for rapid prototyping for quick deployment.
Cyrus Dhalla, VP, Communications Systems, Northrop Grumman, said that since the first protected communications mission, Northrop Grumman has been advancing technology to stay ahead of threats and help ensure this mission-enabling capability. Partnering with the Space Force, the Northrop Grumman team will demonstrate rapid prototyping by developing and delivering a PTS payload to enhance anti-jamming capabilities for our nation's tactical forces.
---