Interviewer: John Gilroy
Brig. Gen. Brook J. Leonard is the Chief of Staff, United States Space Command, Peterson Air Force Base, Colorado. He is the principal advisor to the USSPACECOM commander and deputy commander, and directs the activities of the command staff in order to deter aggression and develop combat ready forces prepared to fight for and preserve United States and allied space superiority. He chairs numerous boards, oversees the command's corporate process and serves as the director of the commander's staff.
---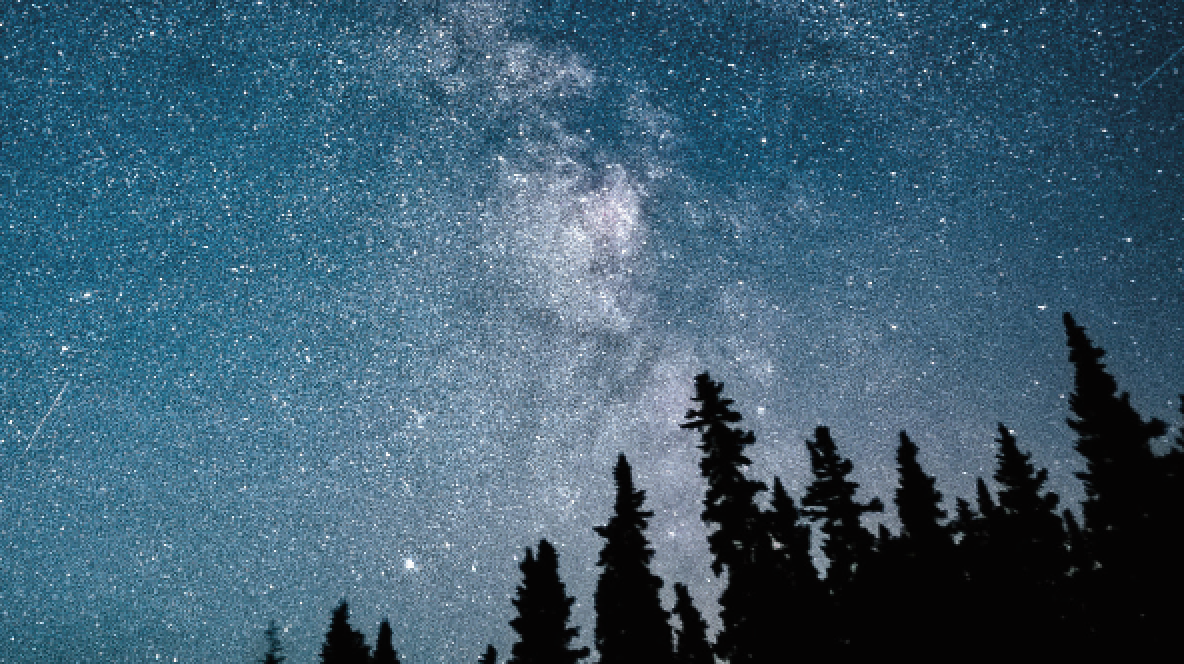 ---
Prior to assuming his current position, Brig. Gen. Leonard was the Director of Air Operations, Combined Joint Task Force, Operation Inherent Resolve; the Commander, 321st Air Expeditionary Wing; and the Commander, Task Force - Air, Union III, Baghdad where he was responsible for leading a task-organized unit across 11 locations in Iraq and Syria to defeat the Islamic State group and enable security across Iraq through training, advising and assisting, airfield operations, cargo processing and personnel movement in support of Coalition and Partner forces. Additionally, Brig. Gen. Leonard served as the Deputy Commander of the 9th Air Expeditionary Task Force, Levant.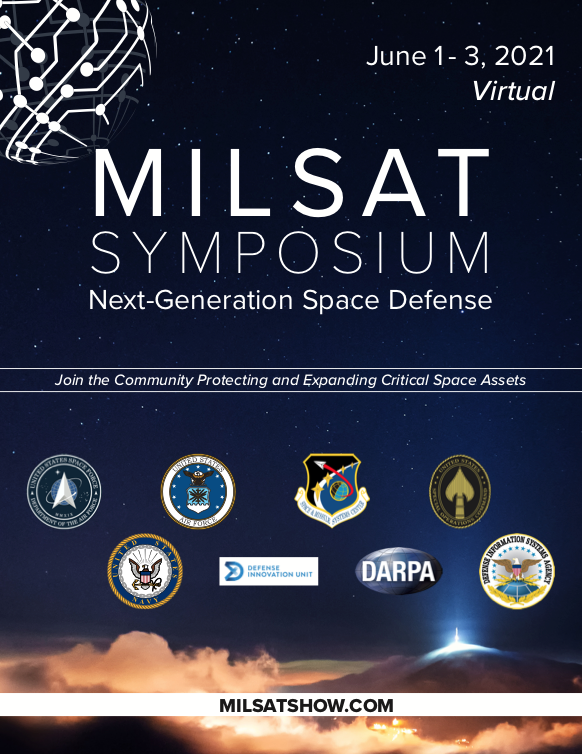 Brig. Gen. Leonard entered the Air Force in May 1992 as a graduate of the U.S. Air Force Academy. He earned his pilot wings from Euro-NATO Joint Jet Pilot Training at Sheppard Air Force Base, Texas, and was a distinguished graduate of the F-16 Fighting Falcon Initial Qualification Course at Luke AFB, Arizona, in 1995. He has held a variety of flying assignments and has commanded the 16th Weapons Squadron, U.S. Air Force Weapons School, Nellis AFB, Nevada; 451st Expeditionary Operations Group, Kandahar Airfield, Afghanistan; 51st Fighter Wing, Osan Air Base, South Korea; the 56th Fighter Wing, Luke AFB, Arizona; and 321st Air Expeditionary Wing, Baghdad. Brig. Gen. Leonard served on the Joint Staff as Division Chief, Iran and Levant Division, Deputy Directorate Political-Military Affairs Middle East and was the Senior Military Assistant to the Secretary of the Air Force. He is a command pilot with more than 3,000 flight hours including 576 combat hours.
The Constellations' guest is Brigadier General Brook Leonard, Chief of Staff, U.S. Space Command, the principal advisor to the USSPACECOM Commander and Deputy Commander. General Leonard discusses the increasing role of U.S. Space Command, the importance of innovation in a warfighting environment and where the digital space race fits in to overall command policies.
John Gilroy (JG)
Thank you for joining us, General. The U.S. Space Command reestablished a little over a year ago and seems to be acquiring new areas of responsibility all the time. What does US Space Command cover today?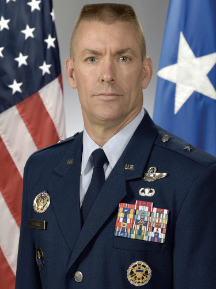 Brigadier General Brook Leonard (BL)
Thank you for the opportunity. Yes, the U.S. Space Command is expanding. It's a growth business. We like to call ourselves Space Command 2.0.
As we restood up Space Command 2.0 last year, we adopted not only all the roles and responsibilities of the first Space Command and supporting terrestrial operations, including missile warning, precision navigation and timing, and satellite communications, but also protecting and defending our satellite assets on orbit.
Our area of responsibility is essentially 100 kilometers and up, 'To infinity and beyond' we like to say. There is no boundary, but it definitely ends on one side at 100 kilometers.
We're also trying to protect and defend not only our on-orbit assets, but also those of our allies, including our commercial partners. We need to ensure we stay ahead of our adversaries, out-thinking and outmaneuvering them. To do that, we need really smart, bright, and innovative people that understand both space and warfighting.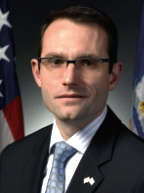 Dr. Will Roper
JG
To win and "out think" sophisticated adversaries requires innovation. Dr. Will Roper, the Assistant Secretary of the Air Force for Acquisition Technology and Logistics, recently wrote, "We have remained a flip phone military in a smartphone world." How do you foster a culture of innovation at USSPACECOM?
BL
I love Dr. Roper's analogy. We're focusing our innovation on our ability to understand, decide, and really out-act our opponents. First is how we think. Second is the technology that helps us, and then, how we're organized.
We're looking for innovation to help us make big leaps. If we just continue to evolve, China or Russia may evolve in some ways faster than us. So we need to make those revolutionary jumps and innovation We're focused on holistic thinking with "no lines on the map." Rather than thinking of the world in terms of geographic regions, we need to think globally about the entire enterprise that feeds into space.
We also prioritize loop learning, our ability to stay agile, to continuously guess, experiment, test, scale, learn, and repeat. Then third, we're looking at making sure we have a shared understanding across our force. Then fourth is decision superiority, our ability to make decisions faster than our enemy, about understanding the enemy and how they think.
It's also about understanding how others think around us and considering their ideas. And so we've entered into collaborative environments to really get the best out of different organizations on how we do warfighting leadership in space.
To make certain we innovate and mature our technology to get to the state of the art, if not beyond. We're looking at technologies that allow us to pull in all levels of data so we can use machine learning and AI, as well as team that up with human experts and get that data back out for decisions in a customizable way across all ranks.
Organizationally, we're looking to what I call Cyborg, where technology is at the core and wrapping our organization around that. We want an ambidextrous organization that preserves the design, creativity, and forward-thinking, along with the ability like all military organizations, to do the nuts and bolts planning and execution. We have to be good at both.
We have a strategic initiatives group focused on that forward creative thinking while still keeping in place that machine of execution. Those are examples of how we're pursuing innovation across US Space Command.
JG
Protecting our and out allied partners' interests in space seems to be pushing the US military to more closely integrate within its services. Can you tell us how the U.S. Space Command is supporting the sharing of data and integration of all service branches and international partners?
BL
We're looking not only to integrate across all the different facets of US Space Command, but also to become interoperable, to mix different capabilities, to be interchangeable so that we have a resilient architecture. That's key.
First, we need to be interoperable with what we call the Joint Force. All the different services in charge of their domains bring their experts to U.S. Space Command, and leveraging the understanding of their service and their capabilities and their sensors and trying to stitch those together. It's really important that we can outmaneuver the enemy and partnering with our joint forces to have space capabilities that give us that multi-dimensional, multi-layered interoperable capability across our commands.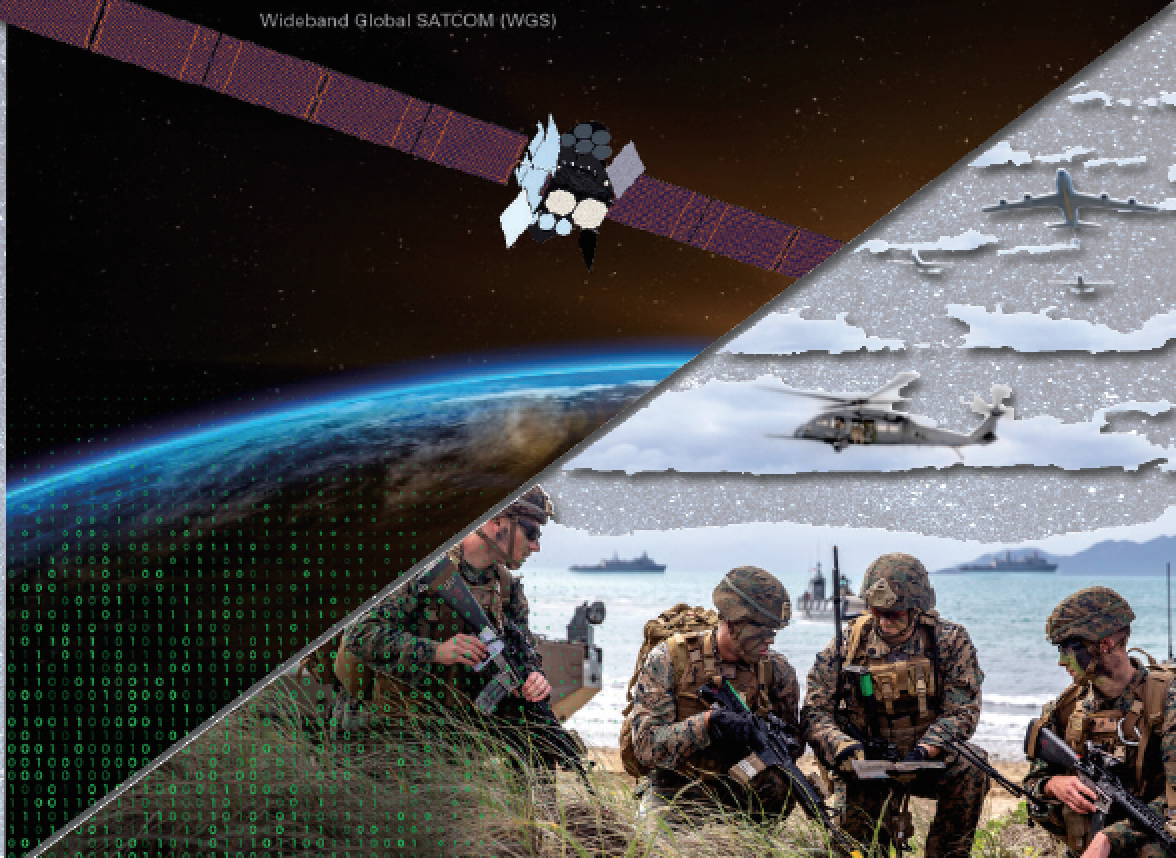 On top of that, we want to go out to our allies and partners. We already have over 160 sharing agreements with different allies and partners. Again, stitching together and making sure it's interoperable. Last, but not least, we must stitch together relationships and partnerships with the commercial world.
JG
What is the role of commercial industry in helping the U,S, Space Command in competing and fighting to maintain our space superiority?
BL
The commercial world can really help us, and there are three categories. How do we learn from the commercial world and leverage what they have? How are they thinking about technology, and how are they organized? We need to adapt the state of art from the commercial world because it's far ahead of what the military is doing in some ways. How do we partner to learn about their capabilities and move to leverage those capabilities?
A small example is reusability. This cuts down on costs from a logistic standpoint and allows us to refresh and refurbish our assets on space at a lower price point, more rapidly, to be more robust and resilient. Stitching together small sensors that are numerous and more interconnected is another example.
Last but not least, to lead from a secure, protect, and defense standpoint. We want to make sure as the military, we start looking alongside our commercial partners to the economic benefits and the peaceful development of space and how we, as a military, can protect those lines of communication, those lines of trade.
JG
We often hear the question about what type of company is going to win in the next five years? And the conclusion is those that are creative. That innovation is the new competitive advantage. We know that our near peer adversaries are doing things to be more competitive. How do we keep and ensure our competitive advantage in the future?
BL
I absolutely agree that innovation is the new competitive advantage. That starts by investing in our people, how those people think, the technology they use, and how they're organized. That we have loop learning, and an environment where they feel creative and their ideas are valued.
Like I said, it starts with your people, not only the tools and the mindset, but an open environment to glean those great ideas and put them to use. We have to keep pushing the edge forward and experimenting. We have to have tolerance for risk, to have that empathy that allows a creative space for our people, to invest in an organization that preserves and protects that creative design space, and rewards people for creative ideas, and the folks that do that everyday sort of execution.
We need to build an organization where those are valued. Overall, understand that a lot of different people have great ideas. We need to keep that mindset of taking those huge leaps and that's how we ensure our future competitive advantage.
JG
Former Defense Secretary Mark Esper said that competitors are seeking new ways to exploit our systems and undermine our military advantage. The space race has become a digital space race. Is artificial intelligence a technology that can help here?
BL
The digital age is affecting everything, whether it's space, or in our everyday life, how we understand and decide and act. We have apps on our phones that tell us, "there's traffic here. Or maybe there's a detour here." That's an everyday, almost archaic example of how the digital age has invaded every single area of our lives and brought about this connectiveness, but space really brings out an incredible amount of connectedness across our joint force to include our allies and partners and our commercial assets out there.
Our focus is to break our enemy's decision cycle and connectiveness and to build on our decision cycle and connectiveness. Whether that's artificial intelligence and machine learning and the need to couple it with a human warfighter or operator that understands the information. Where we would like to get to is that technology, that machine learning and AI, to be predictive and prescriptive. That will help us run a decision cycle that's faster than our enemies and maintain that competitive advantage.

JG
Dr. Roper said that he wants to fast forward a digital engineering revolution. What are the steps needed to fast forward that type of capability at Space Command and the DOD in general?
BL
I absolutely agree with Dr. Roper again. He has great thoughts on this and I would focus that comment on: we need to fast forward a digital engineering revolution in the military. In many ways that digital engineering revolution has swept our society and everything that we do. And I would tell you, our enemies have really gone to school at how we fight, how we fight in space, and how we fight across the joint force — they understand that innovation and technology and space capabilities are central to that and so they're obviously going after that.
We very much need to accelerate in that area as well. We look across the digital engineering revolution as accelerating our people's capability, our partnerships, and our persistency, which means being persistent, consistent, and excellent.
To the digital engineering revolution with our people, we need to take the technology they use in their everyday life and adapt that capability to understand, decide, and act into the military. Again, people are so important to this and their ability to bring to bear their ideas. Then there's partnerships, absolutely making sure we leverage all the different ideas out there, all the different technologies, whether it's allies, whether it's commercial, whether it's the other services.
Then that persistency part, to make sure we stay focused, that we don't just add digital engineering and then revert back to our old ways of focusing just on hardware, but not on software, or focusing just on certain machines, but not the web that connects them.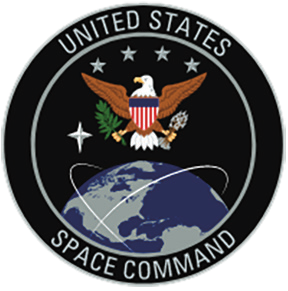 We must be very consistent with our requirements — if you're going to build something for U.S. Space Command, it needs to connect to a larger web of sensors, deciders and actors. And then there's excellence. We need to demand that capability stay ahead of the enemy's capability.
We're looking to make sure that we stay on point with big leaps. We're not interested in small evolutionary technology, but instead, what 's around the corner to pay huge dividends that change the game. That's how we think about the digital revolution. People, partnerships and that persistency are going to help us get there.

Listen to this and 90 other podcast interviews on Constellations.
Note: The views expressed in this podcast transcription, www.constellationspodcast.com or MilsatMagazine do not officially represent the views of the U.S. military or the United States government.
Opening photo is courtesy of Andy Holmes @ Unsplash
---