Events such as Hurricane Katrina and SuperStorm Sandy demonstrated the importance of improving the emergency communications infrastructure at every level of government.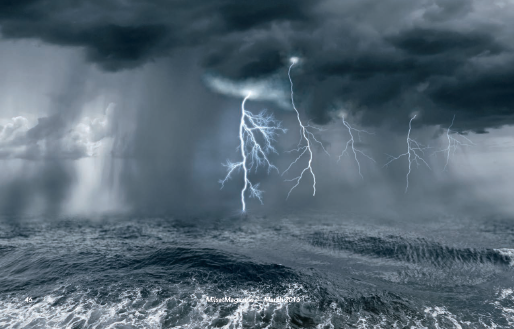 Being adequately prepared to ensure uninterrupted communications both during and in the aftermath of an emergency—whether of natural or intentional causes—is essential for government organizations to meet mission requirements and serve their constituents.
Keeping mission-critical applications up and running when disaster strikes is vital to ensure agencies have fast and secure access to information, and can respond in an effective and coordinated manner. It is crucial to have a highly-reliable and path-diverse network architecture in place should terrestrial landlines become inoperable from a flood, hurricane, tornado or any other disaster.
As SuperStorm Sandy and Hurricane Katrina demonstrated, terrestrial communications infrastructure is susceptible to damage from the very incident that caused the emergency, leaving public safety officials and emergency responders unable to efficiently communicate when needed most. This is where satellite broadband comes into play.
The Satellite Broadband Solution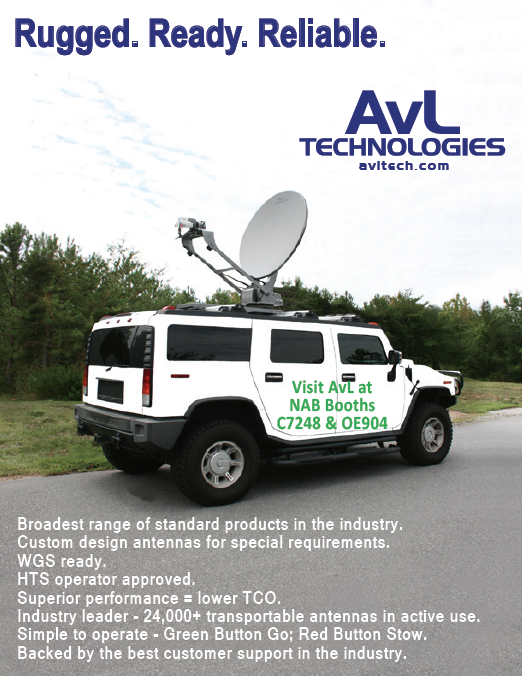 Network Availability Is Critical during Crises
According to Research and Markets' Global Satellite Broadband Communication in Public Safety 2014-2018 report, the growth of the global satellite broadband communications in public safety market is forecasted to exceed 8.5 percent CAGR during 2013-2018. This growth is driven primarily by government's need to establish efficient emergency communication systems to handle emergency response coordination when disaster strikes.
Additionally, Research and Markets identified that the US government is increasingly turning to satellite broadband to carry out functions such as receiving regular status updates, government notifications and advisory services; provisioning of deployable communication vehicles; and establishing temporary communication channels with agency headquarters during the response period.
A primary issue critical to communications during a crisis is diverse and redundant connectivity from agency headquarters to branch offices. Many agencies believe redundancy can be created by having two terrestrial-based communication networks through separate carriers.
However, diversity of carriers is not enough, because the communication lines often run through the same conduits or are close enough to remain vulnerable in a disaster. Agencies need to look for continuity solutions that incorporate true alternate path technologies.
Satellite broadband connectivity is the answer. As satellite broadband technology is not dependent on land-based communication lines, satellite solutions offer government agencies a true alternate path-diverse networking option—ensuring that agencies will have the connectivity to maintain critical operations even when the primary terrestrial network fails.
With satellite broadband-based communications networks, first responders, senior emergency response teams, public safety officials and other key stakeholders can be assured that their network will stay up and running and they will be able to communicate and share information during and after the crisis.
Redundant Satellite In Action
SuperStorm Sandy knocked out approximately 25 percent of all cellphone communications across 10 states. An estimated 800,000 New Yorkers lost power during the storm, and the city's telecommunications network experienced downed landlines and disconnected cell towers.
Adding to the situation, a key hub for a major telecom provider located in lower Manhattan flooded, so it was unable to provide Internet or voice communications to its customers. In fact, thousands of people remained without service even six months after the storm. But in the aftermath of Sandy, vital response communications were rapidly restored in some areas by using satellite technology powered by Hughes.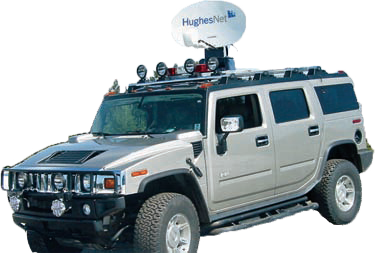 Hughes satellite networks played a major role in ensuring continuity of operations, keeping emergency responders, businesses and people connected when terrestrial services were disrupted or unavailable. First responders and public safety managers experienced first-hand the critical need to communicate during a crisis and manage field resources during the response. Government leaders, in turn, relied on Hughes highly reliable and resilient satellite communications to coordinate effectively among national, regional and local agencies.
A second advantage of satellite broadband technology during disasters is its ubiquity—or ability to reach virtually everywhere, even where land-based connectivity is limited or unavailable. That means any government agency can readily expand its broadband wide-area network to include remote locations not served by terrestrial fiber, DSL or cable. Additionally, mobile satellite systems provide first responders and emergency communications personnel with reliable, high-speed connectivity to handhelds and laptop portable units.
Shortly after Hurricane Katrina hit, the Maryland Urban Search and Rescue team was deployed to New Orleans—to offer aid by providing immediate medical and search and recovery assistance for displaced citizens.
However, upon deployment, the team learned that the majority of terrestrial lines were down, resulting in a lack of real-time information to effectively accomplish the task at hand. An Internet connection being vital for communicating with their command center and with outside information, such as news and weather forecasts, they turned to Hughes satellite broadband for connectivity.
This critical lifeline enabled them to also provide important "comfort activities" to other search and rescue teams, such as accessing email to contact loved ones and communicating with their centers back in their home towns. Without satellite broadband, none of these activities would have been possible.
Satellite Broadband: A Resilient, Path-Diverse, Emergency Connectivity Solution
In the final analysis, it goes without saying that any disaster may bring tragedy, but being better prepared means mitigating it, including helping to save lives. Citizens need their government to be able to operate during disasters.
Incorporating satellite-based capabilities into an agency's network design is essential to ensure that when disaster strikes—the agency is most prepared to coordinate and respond. Terrestrial-only access networks, whether fixed or mobile, even if backed-up by other terrestrial technologies, are vulnerable to disruption or failure by the very incident that caused the emergency— leaving public safety officials and emergency responders unable to communicate when it is needed most.
Satellite-based networks offer agencies the only true alternate communications path to terrestrial technologies—for both last-mile access to fixed and mobile terminals, and as a robust backhaul of traffic to and from cellular wireless base stations. No agency's mission can be fulfilled otherwise; and the constituents it serves deserve nothing less.
Anthony "Tony" Bardo has more than 30 years' experience with strategic communication technologies that serve the complex needs of government. Since joining Hughes in January 2006, Bardo has served as assistant vice president of Government Solutions, where he is focused on providing Hughes managed network broadband solutions and applications to Federal, State, and Local governments. Bardo also served as Chair of the Networks and Telecommunications Shared Interest Group (SIG) for the Industry Advisory Council, an advisory body to the American Council for Technology (ACT).
Before joining Hughes, Bardo was with Qwest Government Services for nearly five years where he was senior director of US Government Civilian Agencies sales and marketing, senior director of marketing, and senior director of business development. Prior to Qwest, Bardo spent 14 years with the government markets group at MCI where he held the position of executive director for civilian agencies. During his tenure, his teams managed programs for the Federal Aviation Administration's national air traffic control network, the Social Security Administration's toll-free network, the US Postal Service Managed Service Network, and the US General Services Administration's FTS2001.
Mr. Bardo is a 1974 graduate of Virginia Tech where he majored in economics with a minor in public communications.
---