At the start of this 21st century, exploding demand for all things Internet fueled the corresponding response of the tech industry in the form of new devices, networks and services to keep us connected, all of which generated a tsunami of social and economic change that continues unabated today.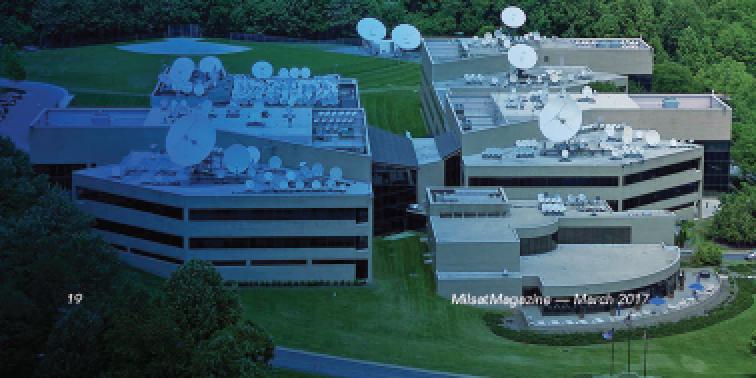 Indeed, fundamental new ground was broken when Hughes first introduced high-speed satellite Internet access to the consumer marketplace in North America—connecting homes and businesses either unserved or underserved by terrestrial or wireless providers, an addressable market estimated to exceed 10 Million in the US alone.
Though many then considered this to be a flawed strategy, this bold direction has exceeded the company's expectations, as Hughes now serves more than one million subscribers and the company's consumer business is growing at double-digit rates.
Powered by successive generations of broadband satellite technologies, this growth has been built upon the company's success for more than 30 years supplying satellite broadband to hundreds of thousands of enterprises across virtually all verticals—from retail, oil/gas, to hospitality and automotive.
Not surprisingly, Hughes has now leveraged commercial satellite technology to expand its presence in the government marketplace—powering a wide range of solutions for agencies in all spheres of public service, from connecting park stations to implementing secure, online training networks. Recent advances in high-throughput satellite technology—as evidenced by the successful launch in December of EchoStar XIX, the world's largest capacity communications satellite—have positioned Hughes to ramp up the game with the next-generation of satellite Internet service, and in so doing open up significant new possibilities for the public sector.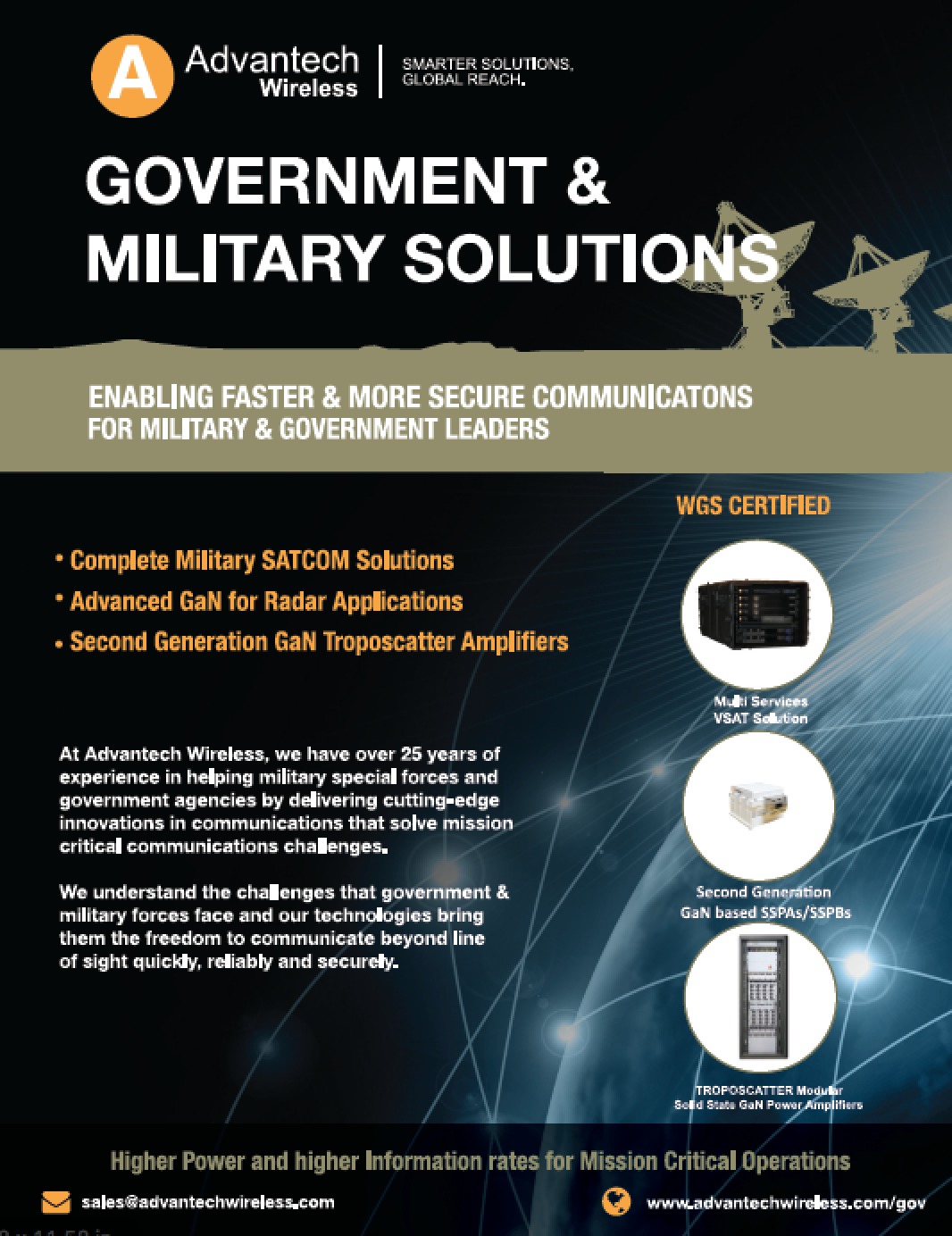 Introducing the new EchoStar XIX satellite
Designed with Hughes JUPITER™ System technology, EchoStar XIX is a multi-spot beam, Ka-band satellite that will power the new HughesNet® Gen5 service, with speeds faster than many DSL plans.
Capable of delivering 100 Mbps downloads to individual, pizza-sized VSAT terminals at customer premises, this isn't our grandparents'—or even our parents'—satellite service. Combined with the capacity of the company's existing broadband satellites, EchoStar XVII and Spaceway 3, Hughes will soon have more than 300 Gbps capacity to serve the growing subscriber base across North America, offering a range of plans to suit any budget. If any further validation were even needed, the Federal Communications Commission (FCC) in their 2016 Broadband in America report ranked HughesNet Gen4 #1 in delivering advertised speeds—for the second year in a row.
This translates into more speed, more data and more advanced features, such as enhanced security for the many different applications of federal, state and local governments. With coverage from coast-to-coast, Hughes will offer its service and solutions to the government via a number of different contract vehicles.
Backing up critical terrestrial networks
One major initiative underway today in the US is the adoption of next-generation 9-1-1 (NG9-1-1) systems. Many Public Safety Answering Points (PSAPs), locations that house 9-1-1 operators, still can't receive text messages, let alone pictures or video.
With the adoption of NG9-1-1 architectures, PSAPs will immediately benefit from capabilities such as text-to-9-1-1, image and video communications, accurate cellular caller location, more efficient call routing, and the ability to group related calls together for a coordinated response.
Given the importance of keeping emergency services always online and ready to respond, PSAPs adopting NG9-1-1 technology are quickly realizing that they cannot depend on single-threaded connectivity paths in and out of their network sites. To protect themselves from the major risk of a network outage, PSAPs have started to use satellite connectivity as a backup path as satellites alone offer a true alternate path to terrestrial links, which are all vulnerable in the face of natural or man-made disasters. As NG9-1-1 becomes the standard nationwide, administrators are pursuing satellite backup networks because they don't share the vulnerabilities of primary terrestrial network lines and can provide the bandwidth and speed needed to support modern communications.
As a case in point, a council of governments in Texas received a GCN DigIT Award in 2016 for their implementation of a satellite back-up system from Hughes into their existing 9-1-1 network.
By supporting these networks with advanced capabilities to achieve high availability and security, including QoS, packet compression and acceleration, Hughes satellite solutions present a compelling and cost-effective way to ensure emergency calls go through and appropriate resources are dispatched.
Connectivity for First Responders
Another important area is the support of first responders on the ground, for whom reliable communications are essential in order to share information and effectively coordinate recovery efforts.
For example, in the aftermath of Hurricane Katrina and Superstorm Sandy, responders relied on both mobile satellite terminals and rapidly installed VSAT stations to remain connected when terrestrial fixed and wireless infrastructure had been damaged and were unusable.
Recognizing the need for turnkey emergency response solutions, Hughes offers fully-managed, cost-effective options, including:
• Deployable SATCOM systems for disaster recovery with coast-to-coast coverage
• Advanced QoS techniques to ensure optimal performance of critical applications
• Turnkey network deployment, configuration and implementation
• Proactive diagnostic management of equipment and network
Connectivity at the edge
All too often, today's government agencies are forced to make tough decisions that balance decreasing budgets against increasing bandwidth requirements at widely distributed site locations.
The common approach has been to purchase additional dedicated T1 lines, which are expensive and lacking in both bandwidth and scalability. As a result, agencies are paying far too much for technology that does not support their daily requirements.
Instead of stacking multiple, expensive T1 lines on top of one another, government agencies are innovating by adopting a hybrid network model that blends their existing MPLS network with broadband connectivity at distributed sites. Not only is broadband faster than T1, it is also much more cost-effective.
Hybrid networks can make use of satellite broadband to replace or supplement T1 access as well as allow agencies to bring high-speed connectivity where terrestrial last-mile infrastructure cannot always reach.
For remote office connectivity, Hughes offers to:
• Integrate "last-mile" locations into dedicated networks via hybrid architecture;
• Support growing number of connected devices and cloud-based applications;
• Deploy broadband to single remote sites like park offices or research locations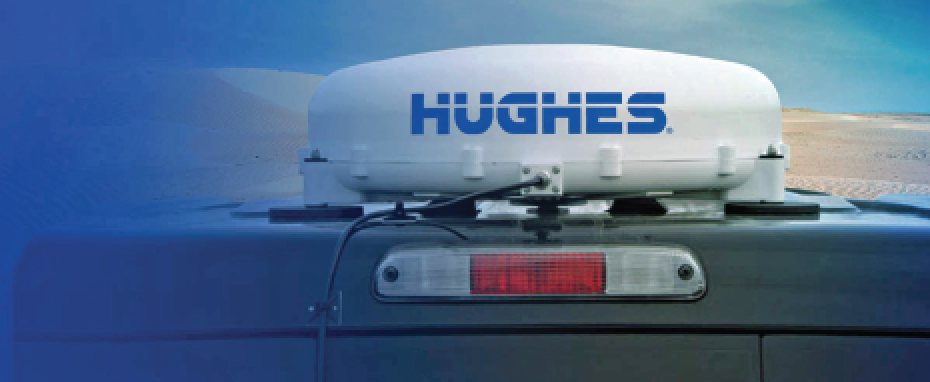 Connecting students everywhere
Across the nation, broadband Internet access is often taken for granted. Unfortunately, this is not a luxury that many of our nation's schools possess.
As last-mile infrastructure is too expensive to build out to rural and remote areas, roughly 12 percent of schools still lack quality broadband access, according to Education Superhighway's 2016 State of the States Report. These access limitations prevent some schools from properly administering online testing requirements and in meeting 21st century learning standards. This puts students attending these schools at a competitive disadvantage with their peers around the nation who are being introduced to computer science skills, digital learning, and online resources.
To ensure that every student has the resources they need, underserved schools and districts should consider using next-generation, high-speed satellite Internet. With Hughes, schools can also use the federal E-Rate program to receive reimbursement from the government for as much as 90 percent of the total cost of their Internet service investment. E-Rate reimburses the monthly service costs as well as the hardware and installation expenses.
To assist rural and remote school districts, Hughes offers:
• Coast-to-coast coverage
• Higher speeds and data needed to provide students with a 21st century education
• Eligibility for E-Rate reimbursement program
These are just a handful of ways that the new generation of HTS technology that currently, and will continue, to positively impact the public sector. In striving to meet its mission goals, Hughes will continue to push the innovation envelope to deliver cost-effective solutions for government, connecting people and organizations, improving emergency response coordination and enabling higher quality education for our nation's students.
government.hughes.com/company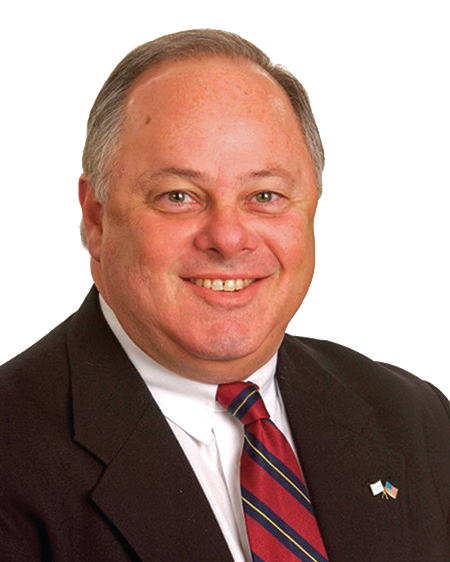 Anthony "Tony" Bardo has 20+ years of experience with strategic communication technologies that serve the complex needs of government. Since joining Hughes Network Systems in January 2006, Bardo has served as assistant vice president of Government Solutions, where he is focused on providing Hughes satellite broadband applications solutions to Federal, State, and Local governments. Bardo also recently served as Chair of the Networks and Telecommunications Shared Interest Group (SIG) for the Industry Advisory Council, an advisory body to the American Council for Technology (ACT).
Before joining Hughes, Bardo was with Qwest Government Services for nearly five years where he served as senior director of civilian agencies sales and marketing, senior director of marketing, and senior director of business development. Prior to Qwest, Bardo spent 14 years with the government markets group at MCI where he held the position of executive director for civilian agencies. During his tenure, his teams managed programs with the Federal Aviation Administration's national air traffic control network, the Social Security Administration's toll-free network, the US Postal Service Managed Service Network, and the US General Services Administration's FTS2001.
---