Mr. Andrew Bond is the Sales & Marketing Director for ETL Systems. His specialty is the sales and marketing of technical communications products, with a focus on developing international brands and sales networks. He joined the ETL team in June of 2005 to support the company's expansion into new global markets and has since experienced sales growth of approximately 20% per year. Mr. Bond explains how analog signals becoming digital will impact security, government and defence applications and initiates this discussion with a look at DFI.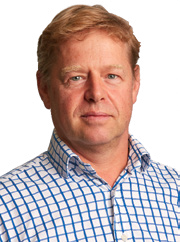 Andrew Bond
Andrew Bond
The Digital Intermediate Frequency Interoperability (DIFI) Consortium is a working group of commercial and government organisations enabling the digital transformation of space, satellite, and related industries.
DIFI is providing an open, interoperable Digital IF/RF standard designed to replace the natural interoperability of analog, IF signals. One of the many benefits of Digital IF/RF (also known as RF over IP) is the flexibility the technology will allow, enabling the physical decoupling of antennas from modems.
For example, a control center in Washington, D.C., would be able to easily switch between antennas located on the other side of the world. This means that encryption equipment could remain in a home country, retaining full control of critical operational assets and reducing exposure to risk.
How does digitizing the analog signal work?
Andrew Bond
We are approaching the start of a new era of digitization in the satellite ground segment. We're currently working to translate our analog IF signals into digital packets that can be transported over dedicated IP networks.
This will overcome many of the traditional hurdles associated with transporting RF signals on the ground, including the inherent limit to the distances RF signals can travel in terrestrial networks from the antenna before they begin to degrade.
By taking this approach to digitize the signal, we can now physically decouple antennas from modems. This delivers a clear security benefit of being able to have encryption equipment in home territory. In addition, the technology enhances operational flexibility, continuity of operations (resilience), and quality of service.
The wider industry has already signaled its intent for the adoption of this technology with more satellite ground stations co-locating with data centres, and vice versa. For example, SES has co-located four ground stations at Microsoft Azure sites in the U.S. In line with this, a number of satellite operators and modem manufacturers are working with Cloud/ VNF providers to enable virtual devices, including digital modems. The interface required between the analog and cloud/VNF environments is digital IF.
How does this assist in the context of security?
Andrew Bond
Last year, the U.S. Space Force's Commercial Satellite Communications Office (CSCO) stated that, over the next two years, more than $2 billion would be spent in commercial SATCOM contracts, buying capacity and services.
This highlights the U.S. government's growing desire to use non-military satellite constellations where such a move makes sense. This, in turn, emphasizes the potential need to place encryption and decryption technology in other countries in proximity to where signals are being received at the antennas.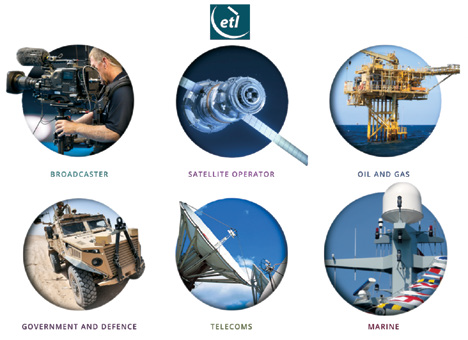 The decoupling of antennas from coding equipment will allow modems and encryption equipment to stay 'behind the wire.' If you want to use an antenna in a country where security is more challenging, this could prove to significantly reduce operational risks. Governments will no longer have to have their encryption and decryption codes physically in a manned building on the other side of the world.
In addition, digital signals do not radiate, as analog signals do on coaxial cable. This makes the act of intercepting signals much more difficult. Once the signal is digitized, it's also easy to change the encryption quickly, making transmissions far more flexible, threat responsive and secure.
How quickly do you think this technology will be adopted?
Andrew Bond
Alongside the clear security benefits, there are also large cost savings possible by improving operational efficiency. This is because all encryption, decryption and modems are centralized, which, from an efficiency point of view, makes a great deal of sense.
In essence, you can swap all localized modems, encoders and decoders and have one set of them in a home country. That removes the need to maintain a larger infrastructure, which in turn simplifies many of the operational elements, including the size and requirement of the skilled team to maintain and operate the network.
This new technology will not make traditional RF architecture redundant though, particularly for applications with less onerous, security requirements. Organizations will be keen to maximize their existing investments and, in some cases, analog RF will make the most sense. As we move forward, we believe security applications will drive first adoption, with government organizations initially embracing the technology.
What are the top security benefits?
Andrew Bond
Continued operational resilience, operational flexibility to route signals from a dish anywhere and 'behind the wire' encryption are the top three, key benefits.
In addition, there is less need for signal conditioning of IP. If you're running RF signals over long distances via fiber, you're going to need amplifiers and there will be isolation challenges and return loss. Digital IF is both modulation agnostic and essentially loss-less.
The resulting simplification of digitizing the signal means there is a significant reduction in the numbers of antenna feeds. Rather than having a large 'elephant trunk' of cabling coming from an antenna, that can be replaced by a single, 100GbE connection.
There's a lot of technology to move from the multitude of coax cables to that solution as you've the RF signals must be processed into a tight IP stream, and the same in reverse. More than two years of significant research and development involvement has been necessary for the firm to arrive at a position where this can be done reliably and in a standardized way.
How will this technology evolve?
Andrew Bond
When ETL Systems launches this product, the company will be able to encrypt a 500 MHz bandwidth carrier. That's going to be the core of the modular product — there will be four of those channels within one of ETL's digital IF/RF solutions.
As the product evolves, it will grow in functionality, scale and embedded applications. There's going to be more channels so that we'll be able to add greater bandwidth capability into a single unit of our product — for example, running multiple quad band antennas through a single modular box.
More than likely, we'll be able to increase the bandwidth in the future beyond 500 MHz, as well. Currently, this is being guided by the DIFI standard and we may see changes as the requirements change.
Digitization is not a panacea for all applications. We're still making huge investments in our analog technologies. However, I believe it's clear that, in the future, these will sit alongside digital options and the first adopters will be governments using this technology for security applications. As the price drops and the economies of scale increase, the commercial sector will take up the technology, too.
While the first working products are coming on stream now, it will likely take several years before we see a mature, digitized ground station. However, with more than 50,000 satellites predicted to be in the sky by the end of the decade, current analog ground network technology will not be able to scale to meet the tremendous increase in ground requirements. This will drive the evolution of the digital ground segment.
This is a most exciting time in the SATCOM industry as we continue to innovate and find new solutions and ways of deriving solutions for customers.
www.etlsystems.com
---