United Launch Alliance Gives The NRO A Lift
A United Launch Alliance (ULA) Delta IV rocket carrying a payload for the National Reconnaissance Office (NRO) lifted off from Space Launch Complex-6 on February 10 at 3:40 a.m. PST.
Designated NROL-45, this mission is in support of national defense. This is ULA's second launch in 2016 and the 105th successful launch since the company was formed in December 2006.
"Congratulations to the ULA team and our U.S. Air Force and NRO partners on the launch of NROL-45," said Laura Maginnis, ULA vice president of Custom Services. "This is our second successful launch within five days for our U.S. government customer, a testament to our outstanding teamwork and focus on 100 percent mission success, one launch at a time. ULA is proud to be entrusted with safely and reliably delivering our nation's most critical space assets to orbit."
This mission was launched aboard a Delta IV Medium+ (5,2) configuration Evolved Expendable Launch Vehicle (EELV) using a single ULA common booster core powered by an Aerojet Rocketdyne RS-68A main engine along with two Orbital ATK GEM-60 solid rocket motors.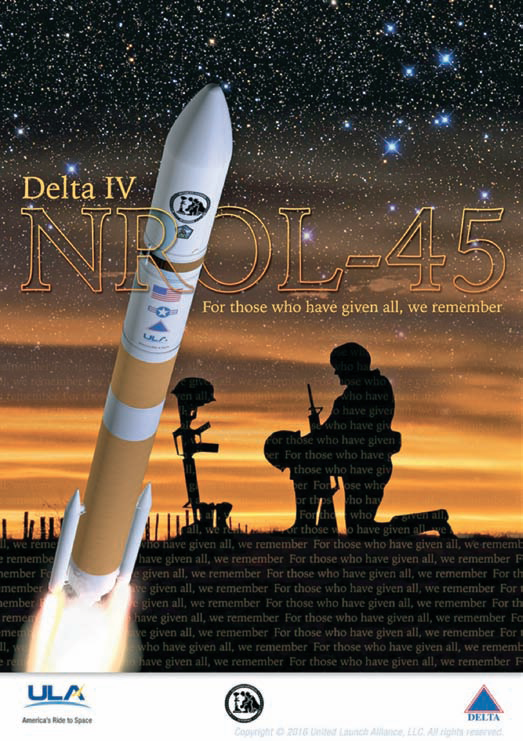 The upper stage was powered by an Aerojet Rocketdyne RL10B-2 engine with the satellite encapsulated in a 5-meter-diameter composite payload fairing.
ULA's next launch is the Atlas V OA-6 Cygnus International Space Station resupply mission, flown for Orbital ATK under NASA's Commercial Resupply Services contract.
The launch is targeted for March 22 from Space Launch Complex-41 from Cape Canaveral Air Force Station, Florida.
The EELV program was established by the U.S. Air Force to provide assured access to space for Department of Defense and other government payloads.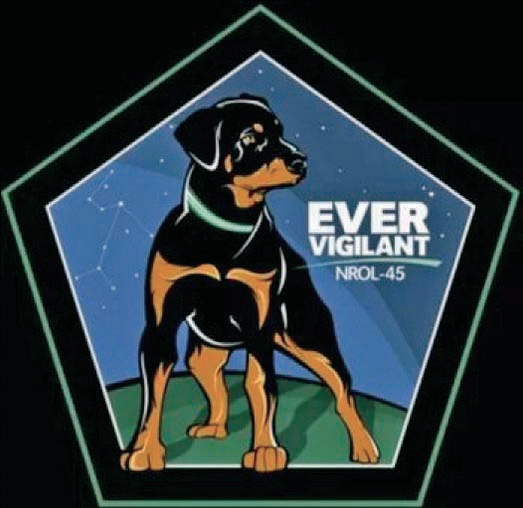 The commercially developed EELV program supports the full range of government mission requirements, while delivering on schedule and providing significant cost savings over the heritage launch systems.
With more than a century of combined heritage, United Launch Alliance is the nation's most experienced and reliable launch service provider.
ULA has successfully delivered more than 100 satellites to orbit that provide critical capabilities for troops in the field, aid meteorologists in tracking severe weather, enable personal device-based GPS navigation and unlock the mysteries of our solar system.
Although the NRO keeps most details of its satellites and their missions classified, analysis of the information that is publicly available and comparison with previous missions often allows inferences to be made as to the nature of the spacecraft being launched. The launch of NROL-45 was the tenth of 2016 worldwide and the third from the United States.
---
Terminals For Spain's Military SATCOM System Will Be Provided By Indra
Indra has secured a master agreement with the Spanish Ministry of Defense as a primary maintenance provider for terminals used in Spain's military satellite communications system (SECOMSAT).

The agreement establishes the terms under which users of the SECOMSAT system may request maintenance services worth up to a maximum of 42.8 million euros over the next three years, with the option to extend the deal by a further three years.
The framework agreement is divided into three lots, with each corresponding to a different system making up the communications network.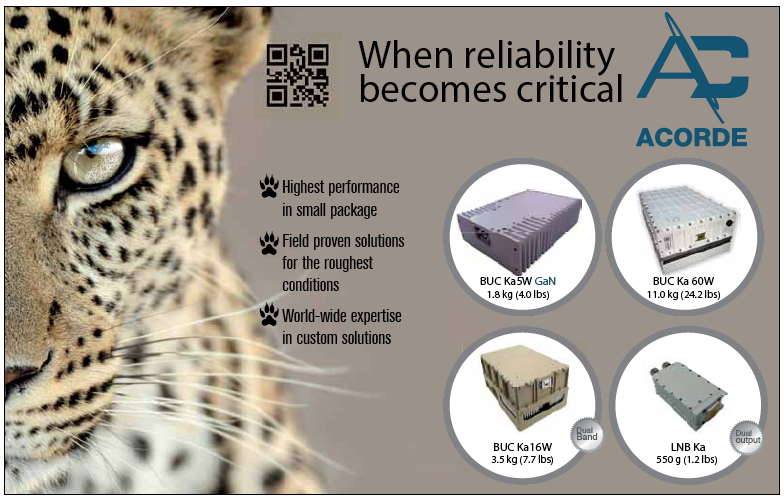 Indra was selected as the sole successful bidder for two of these (lots 1 and 2), while it was selected for the third in a joint venture with Telefonica.
SECOMSAT network systems are used by Ministry of Defense bodies, all three armies and Spain's military emergencies unit (UME).
The maintenance services that Indra is set to provide include support tasks of all descriptions, ranging from preventative maintenance and equipment repairs, through to the provision of engineering services to ensure development of the terminals and to incorporate any technological advances as required.
The company will also adapt systems to specific environmental conditions encountered in missions conducted by users and to the operating requirements that these demand, which means adding new functions and building on existing features.
The core objective of such tasks is to ensure the greatest possible systems availability and to keep the same operational.
The strategic environment in which the Armed Forces operate demands rapid reaction capabilities, meaning systems that can be relied on to transfer information quickly and securely.
This renders satellite communications an essential asset when participating in international missions and to support optimal coordination in any environment.
Indra has been the main contractor for the Spanish SECOMSAT program since 1994 and was responsible for deployment of this advanced communications network.
Indra also played an important role in deployment of the SISCOMIS military satellite communications network in Brazil and has supplied a significant number of terminals of various types to the country.
In recent years, Indra has designed and developed satellite equipment and terminals to cater to all kinds of requirements, simultaneously building up a highly technical and extensive industrial structure. Ships, submarines, vehicles and ground forces operated by countries including Spain, Portugal, France, Germany, India and Brazil all use solutions and technology provided by the company.
Indra has adapted its satellite communications systems to cater to the civilian market too, having deployed its technology for industries as diverse as transport, telephony and media.
indracompany.com/en/defense
---
Comcept SATCOM System To Connect French Naval Vessels
The French Defence Procurement Agency (DGA) has awarded Airbus Defence and Space and Actia Telecom a contract to equip 17 French Navy vessels with the capability to connect up to the Comcept broadband communication system.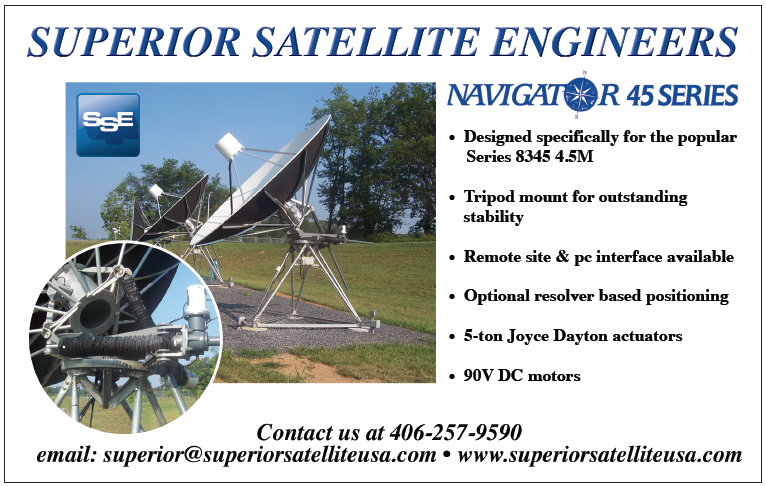 Comcept is an 'all IP' (Internet Protocol) technology broadband satellite communication network whose initial operational capability was brought into service in the French Armed Forces in 2015. This system aims to respond to the increase in data exchanges between military equipment and information systems, adding on to the Syracuse satellite system via new satellite transmission capacities in the Ka band, especially those of the Franco-Italian military satellite Athena-Fidus, or via capacities in the Ku- and C-bands.
The first 17 vessels are going to be equipped with new navalized SATCOM terminals. The contract also plans to install teleports in mainland France and in the territories overseas to ensure connection to the Ministry of Defence's terrestrial networks.
The installation of Comcept on board vessels will allow all satellite broadband needs to be catered for within a global, unified system shared first by the Army and the Air Force, and now by the Navy. The French Armed Forces had the opportunity to try out the Comcept system in 2015 during its initial implementation. It is planned to ramp up the deployment of user ground stations over 2016.
The core of the Comcept network comprises two redundant mission centers to manage the network and teleports that ensure the transfer of data between the satellite and the terrestrial networks of the Ministry of Defence. The armed forces are equipped with fixed and deployable stations of different sizes (ranging from 70 cm and transportable in a case up to 2.4 m in a shelter) designed by Actia Telecom and Airbus Defence and Space. More than 200 stations have already been delivered.
airbusdefenceandspace.com/
---
A New Look + New Execs Joing Silent Falcon™ Team
Silent Falcon™ UAS Technologies will roll out a new logo over the coming months—this new logo is the first significant change in Silent Falcon's look since the company began in 2010 and an updated website is also on tap for 2Q.

"We have made tremendous advances in the Silent Falcon™ Unmanned Aircraft System and significantly upgraded its capabilities. We felt it was important to upgrade our external look as well. Our new look and web site reflects our commitment to continuous improvement and staying at the forefront of unmanned aircraft systems technology," said John Brown, Silent Falcon™ UAS Technologies President & CEO.
The new Falcon icon and Silent Falcon™ logo typeface communicate speed, design, and elegance. The logo was developed by 3 Advertising located in Albuquerque, New Mexico.
During 2015, advancements were made to the Silent Falcon™ UAS to make the craft the best small, solar electric UAS on the market in terms of endurance, payload adaptability, ease of use, and cost.
Additionally, two new executives have joined the firm.
Inbo Lee comes to Silent Falcon™ as Chief Strategy Officer, reporting to the CEO, John W. Brown. He will be responsible for managing the relationship with the firm's new Korean affiliate, SFK UAS, Co. LTD, as well as our sales and distribution activities throughout Asia, and beyond. As a fluent Mandarin and Korean speaker, and experienced international executive, he has significant personal relationships in Korea and throughout Asia.
Kären Mastenbrook joined Silent Falcon as Director Marketing, also reporting to the CEO. Ms. Mastenbrook is a marketing professional with over 20 years' experience marketing diverse product lines and services.
---
New 200W Ku-Band BUCs Suitable For Small, Portable Terminals
Mission Microwave Technologies, Inc. has released their new 200W Ku-band Solid State Power Amplifier BUC designed to support military satellite and mobile commercial communications.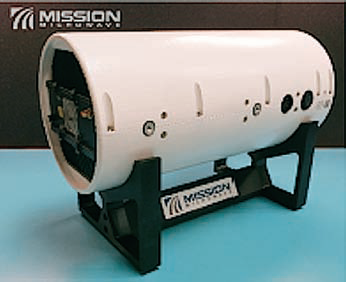 The new Ku-band Titan BUC delivers 200W saturated output power while drawing only a maximum of 850W prime power. The unit measures only 15.25" x 7" x 7" and weighs only 18 lbs., representing a 50 percent reduction over competing units.
Mission Microwave's BUCs provide high reliability even in the most demanding applications and extreme environments.
The firm's Ka-Band BUCs offer three selectable bands for full 29-31 GHz coverage, and they offer selectable standard and extended frequency bands with full band performance.
Mission Microwave's BUC products offer multiple interface options, including RS232, RS485, Ethernet, and wireless Bluetooth, complete with a simple-to-use app interface for iOS.
"Our 200W Ku-band Titan BUC is dramatically smaller and lighter than existing 200W BUCs. The reductions that we have been able to achieve, in size and weight, will enable users to achieve ultra-high throughput and reliability on small portable terminals," said Francis Auricchio, President and CEO of Mission Microwave. "The small form factor, light weight, high efficiency, and ease of mounting and use make this amplifier ideal for use on-the-move or on-the-pause, and it includes a built-in redundancy controller for additional reliability."
missionmicrowave.com/
---
USAF's SMC Awards Rocket Propulsion Systems Contracts
The USAF's Space and Missile Systems Center has awarded the final Other Transaction Agreements for shared public-private investments in Rocket Propulsion System prototypes.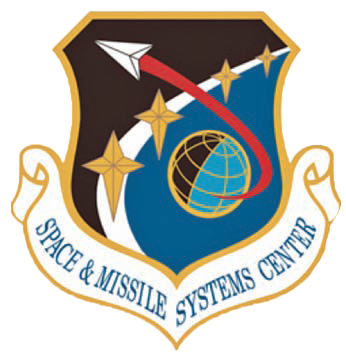 One award is to Aerojet Rocketdyne for development of the AR1 rocket propulsion system. The initial government investment is $115.3 million.
The other award is to United Launch Alliance for development of the Vulcan/BE-4 rocket propulsion system and the ACES rocket propulsion system. The initial government investment is $46.6 million with $45.8 million for the Vulcan/BE-4 effort and $0.8 million for the ACES effort. Two OTAs were previously awarded on January 13 to SpaceX and Orbital ATK.
The OTA awards are part of a comprehensive Air Force plan to transition off the Russian-supplied RD-180 propulsion system used on the Atlas V rocket by entering into innovative partnerships with industry with the ultimate goal to competitively procure launch services in a domestic launch market.
The Air Force has awarded a portfolio of investments in industry's RPS solutions, which vary depending on what industry proposed. The solicitation allowed companies to submit proposals for the development of a RPS prototype, which ranged from full development of a new RPS, modifications to an existing RPS to meet NSS requirements, smaller projects to address high risk items for an RPS or subcomponents, or activities required to test or qualify a new or existing RPS to meet EELV requirements. Therefore, the value of each agreement varies depending on what was proposed. At least one third of the total cost of the RPS prototype project will be paid out of funds provided by parties to the transactions other than the federal government.
These RPS investments, which will initially occur over the course of 12-18 months, will build the foundation for future investments in industry launch system solutions and launch service commitments from invested companies. Concurrently, the Air Force will continue to award launch services contracts to certified providers who demonstrate the capability to design, produce, qualify, and deliver launch systems and provide the mission assurance support required to deliver national security space satellites to orbit.
"Having two or more domestic, commercially viable launch providers that also meet national security space requirements continues to be our end goal," said Lt. Gen. Samuel Greaves, the Air Force's Program Executive Officer for Space and SMC commander. "These innovative public-private partnerships with industry as they develop their rocket propulsion systems are a key part of the EELV acquisition strategy to assure access to space and address the urgent need to transition away from strategic foreign reliance."
---