Troy Dawson is Vice President of Government Satellite Systems, leading a family of programs for DoD, civil and proprietary customers delivering end-to-end satellite, ground and network solutions. Prior to this role, he was Vice President of C-17 Services, a business within Boeing Global Services, providing the U.S. Air Force and eight international customers with innovative lifecycle sustainment solutions and capability enhancements for a worldwide fleet of 275 C-17 Globemaster III aircraft.
Over his 28-year career with Boeing, Mr. Dawson has served in key leadership roles including president of Spectrolab, a wholly-owned Boeing subsidiary recognized as a leading supplier of solar cells and advanced lighting and sensor products; director of Satellite Platform Products, where he was responsible for design and manufacturing of spacecraft bus subsystems; and deputy program director of the Wideband Global SATCOM Block II program, leading the execution and delivery for a fleet of six high capacity communications satellites for the U.S. Air Force.
Why do you feel that it is important for the government to leverage commercial technologies, and does the Government gain significant advantages working with contractors that serve commercial and government markets?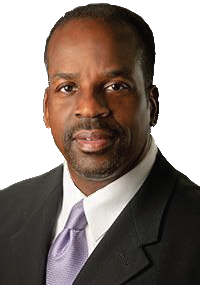 Troy Dawson (TD)
The commercial market drives technology development at a rapid pace. It is important for us to leverage this to ensure that we field capability faster than our adversaries. Starting in the 1990s, we developed phased arrays, regenerative payloads, and digital channelizers for commercial customers and programs. We then tailored that technology to military applications, which evolved into the WGS constellation. Today, the WGS constellation handles more than 75 percent of Department of Defense (DoD) communications traffic supporting warfighters around the world and multi-domain military operations.
In 2017, Boeing developed a new generation of software-defined communications payloads to meet evolving commercial demands. We were able to deploy this advanced state-of-the art technology that enables our warfighter to rapidly reconfigure capability and counter real-time threats.
The government gains powerful advantages by contracting with companies that serve both commercial and government markets. Now more than ever, the Department of Defense recognizes the need to adopt commercial best practices to keep up with changing threat environment.
Adopting commercial technology allows for lower cost with shorter and higher confident schedules. We capture the benefit of lower life cycle cost as we use a common supply base to minimize obsolescence and maintain a healthy manufacturing base. This approach is critical to keeping the U.S. military industrial base agile and relevant, especially as space is now recognized as a warfighting domain.
What are your thoughts on the current government acquisitions process and do you have any suggestions for how it can be improved?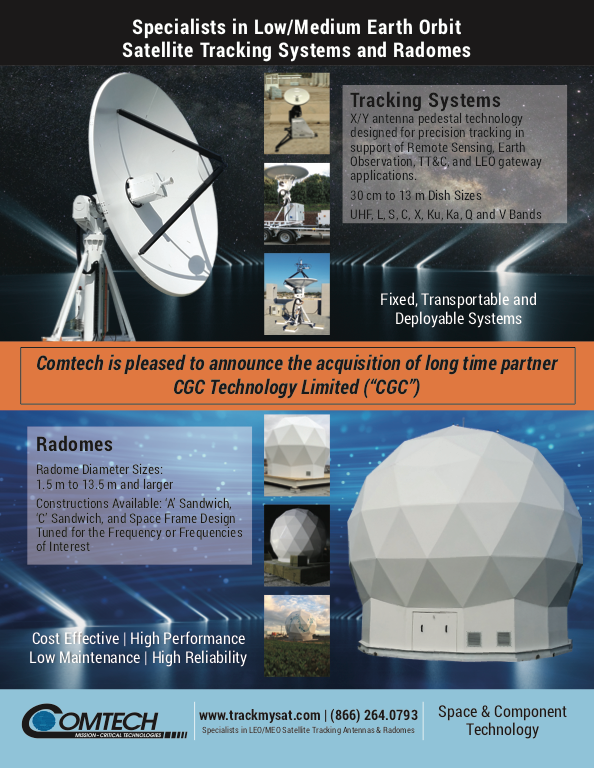 TD
The government acquisition process has changed significantly for some customers in the last couple of years. The opportunities proven through the U.S. Space Forcer's Space and Missile Systems Center (SMC) 2.0 initiative and their use of Section 804 authorities have provided rapid contracting and prototyping that we hadn't seenfor some time.
As readers may already be aware, several MILSATCOM programs are either "pacesetter" programs for SMC or use Section 804 authorities — we are seeing the benefits and the culture change. This, coupled with the stand-up of the Space Force and the organization's targeted clean sheet approach, we believe will continue to accelerate fielding capabilities quicker to the warfighter.
Another area the government should consider focusing on is the Joint Capabilities Integration and Development System (JCIDS) process and how the warfighter determines what they need. Given the rapidly evolving threat you will not have the time to wait and field a capability before you can learn the counter to the counter measure, and how the warfighter asks for that needs to be modernized in line with rapid prototyping and development.
This means future systems will need to have modularity, flexibility, adaptability and the agility to enable adjustments either in design, production or on-orbit operations. We are excited to see that the new Vice Chairman has already publicly stated he is going to take this challenge on and Boeing looks forward to supporting this objective.
From your perspective, what is the outlook (future) for the government satellite market and its use of commercial technologies going forward?
TD
I believe the outlook is very positive. We believe future missions will require a hybrid solution where the government will aspire to own some of its assets to provide the full responsibility and capability necessary to ensure the resiliency requirements and the military control required.
In peacetime, the government will want to be able to utilize commercial services. We support both, and we build both commercial and military-owned and operated services. I believe that we will also see a demand for smaller satellites and larger diversified constellations. This doesn't necessarily mean that large and medium class satellites will disappear. The type of satellite needed will ultimately be mission dependent.
The establishment of the United States Space Force demonstrates how important the market is for space superiority, not only to protect the military assets, but to also protect our way of life. The fact that our economy relies on tons of data moving across these satellites makes it a vital priority.
The space domain is now used for connectivity, information and national security. It is as important as any other domain that we have. The U.S. military and government and our society as a whole place high demand on space capabilities that must be available and operational when they are needed.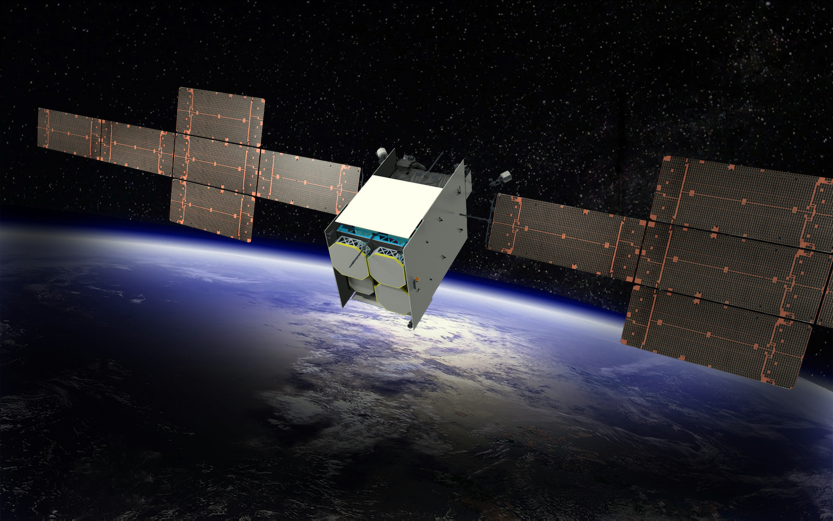 Artistic rendition of the WGS-11 satellite. The image is courtesy
of The Boeing Company.
Would you provide an update on the WGS program and Boeing's current role?
TD
WGS-10, launched on March 15, 2019, was accepted by the U.S. Air Force (USAF) in July 2019. All ten Boeing-built WGS satellites are currently on orbit and providing world-wide high data rate communications for the DoD.
Throughout the history of the WGS program, we've leveraged our commercial capabilities and our internal research and development when building the WGS constellation.
We are continuing that trend with WGS-11, which will include upgraded phased array antennas, providing more bandwidth and flexibility to our customer.
The WGS-11 satellite will offer twice the capability of a current WGS satellite, with military-unique features that enable secure assured connectivity in contested environments.
The Boeing and U.S. Space Force Space and Missile Center's (SMC) team ssuccessfully completed a Systems Requirement Review recently that allows us to move forward with the development of the satellite.
We look forward to our continued partnership with the U.S. Space Force providing flexible, anytime, anywhere broadband communications to the warfighter and to delivering this critically important asset to the Space Force in 2024.
Mr. Dawson, What is the current state of Boeing's government satellite business?
TD
Boeing Government Satellite Systems delivers the company's major satellite and ground solutions for military and civil communications, intelligence, national defense and other classified programs. Our Government business is strong and healthy, with significant growth now and projected in the future as new mission needs have increased. This growth is providing our employees expanding opportunities to innovate, design and develop next generation solutions to meet the national security demands of the next decade and beyond.
---