USAF 45th Space Wing—A Major Assist For TDRS-L
The 45th Space Wing provided flawless Eastern Range support for NASA's successful launch of the Tracking and Data Relay Satellite-L mission aboard a United Launch Alliance Atlas V rocket from Launch Complex 41 at Cape Canaveral Air Force Station, Florida, at 9:33 p.m. on January 23rd.
A United Launch Alliance Atlas V rocket launches January 23, 2014, at 9:33 p.m. Easter Standard Time, from Cape Canaveral Air Force Station, Florida.
The rocket carried NASA's Tracking and Data Relay Satellite payload into geosynchronous orbit, the normal drop-off point for communications satellites.
The rocket flew in the 401 vehicle configuration with a four-meter fairing, no solid rocket boosters and a single-engine Centaur upper stage. Airmen, Air Force civilians and contractors from throughout the 45th Space Wing provided vital support, including weather forecasts, launch and range operations, security, safety, medical and public affairs.
The wing also provided its vast network of radar, telemetry, and communications instrumentation to facilitate a safe launch on the Eastern Range.
The Atlas 5 rocket will carry the spacecraft on a two-hour flight to geosynchronous transfer orbit, the normal drop-off point for communications satellites. From there, TDRS-L maneuvered itself into a circular orbit and will undergo several months of testing before being declared operational.
"What an outstanding performance by an outstanding team," said Brigadier General Nina Armagno, the commander of the 45th Space Wing, who also served as the launch decision authority for the 45th Space Wing's second launch of 2014.
On January 6th, the 45th Space Wing Sharks supported a SpaceX launch of the Thaicom 6 communications satellite from Space Launch Complex 40 here.
The TDRS-L spacecraft is the second of three new satellites designed to ensure vital operational continuity for NASA by expanding the lifespan of the fleet, which consists of eight satellites in geosynchronous orbit.
The spacecraft will provide tracking, telemetry, command and high bandwidth data return services for numerous science and human exploration missions orbiting Earth. These include NASA's Hubble Space Telescope and the International Space Station.
TDRS-L has a high-performance solar panel designed for more spacecraft power to meet the growing S-band communications requirements.
Story is courtesy of 45th Space Wing Public Affairs.
* * * * * * * * *
LLNL—Small Satellite Collision Patrol
A team of Lawrence Livermore National Laboratory scientists are using mini-satellites that work as "space cops" to help control traffic in space.
The scientists used a series of six images over a 60-hour period taken from a ground-based satellite to prove that it is possible to refine the orbit of another satellite in LEO.
"Eventually our satellite will be orbiting and making the same sort of observations to help prevent satellite-on-satellite and satellite-on-debris collisions in space," said Lance Simms, lead author of a paper appearing in an upcoming edition of the Journal of Small Satellites.
To help satellite operators prevent collisions in space, the Space-Based Telescopes for Actionable Refinement of Ephemeris (STARE) mission, which will consist of a constellation of nanosatellites in LEO, intends to refine orbits of satellites and space debris to less than 100 meters. STARE is an ongoing LLNL project led by Wim de Vries, with Vincent Riot as lead engineer.
The Livermore team refined the orbit of the satellite NORAD 27006, based on the first four observations made within the initial 24 hours, and predicted NORAD's trajectory to within less than 50 meters over the following 36 hours. By refining the trajectory of NORAD 27006 with their ground-based payload, the team believes they will be able to do the same thing for other satellites and debris once their payload is orbiting Earth.
The tools and analysis used to capture the images of NORAD 27006 and refine its orbit are the same ones that will be used during the STARE mission. "This leads credence to the capability of STARE to accomplish its mission objectives," De Vries said.
Accurately predicting the location of a satellite in LEO at any given time is difficult, mainly due to the uncertainty in the quantities needed for the equations of motion.
Atmospheric drag, for instance, is a function of the shape and mass of the satellite as well as the density and composition of the unstable atmosphere. These uncertainties and the incompleteness of the equations of motion lead to a quickly growing error in the position and velocity of any satellite being tracked in LEO.
To account for these errors, the Space Surveillance Network (SSN) must repeatedly observe the set of nearly 20,000 objects it tracks; however, positional uncertainty of an object is about 1 kilometer. This lack of precision leads to approximately 10,000 false alarms per expected collision.
With these large uncertainties and high false alarm rates, satellite operators are rarely motivated to move their assets after a collision warning is issued.
The STARE mission aims to reduce the 1 kilometer uncertainty down to 100 meters or smaller, which will, in turn, reduce the number of false alarms by roughly two orders of magnitude, Riot said.
In the case of the Livermore team, they were able to reduce the uncertainty to 50 meters, well below the 100-meter goal.
* * * * * * * * *
USMC—Copernicus Award For Satellite Engineering Excellence
The lead satellite communications engineer for Marine Corps Systems Command's Networking and Satellite Communications will receive the 2014 Copernicus Award on February 11th, in San Diego, California.
James Mayers, who works in Marine Air-Ground Task Force Command, Control and Communications — or MC3 — at MCSC, will receive the honor for his role in helping the Marine Corps transition to lighter, more efficient consolidated satellite communications terminals.
"It feels good to be recognized," Mayers said. "But there were many others — from the logisticians, capabilities officers and the policy folks, as well as Capt. Kelly Haycock who did the cost and analysis — who deserve recognition for these accomplishments. I share this recognition with them."
The Armed Forces Communications and Electronics Association and U.S. Naval Institute present the Copernicus Award annually for individual contributions to naval warfare in command, control, communications, computers and intelligence, information systems and information warfare. They awarded 31 Navy, Marine Corps and Coast Guard active-duty military and civilians for superior performance in those fields in 2013.
"James' receiving the Copernicus Award comes as no surprise to us in MC3 or in the engineering competency," said Colonel Peter Reddy, program manager for MC3. "James is recognized across the Marine Corps and in many joint forums as a premier satellite communications engineer."
In 2013, Mayers served as lead engineer on an integrated product team charged with evaluating the cost, benefits and risks of consolidating the family of wideband satellite systems into a single program.
The team's goal was to provide recommendations that would significantly reduce the satellite communications footprint and cost, and lighten the transportation load for the MAGTF.
"Before [Operations Enduring Freedom and Iraqi Freedom], the Marine Corps relied on X-band satellite terminals, but after OEF and OIF, there were not enough terminals or bandwidth to go around," Mayers said.
As a result, the Corps expanded its use of satellite terminals, such as Support Wide Area Network Variant 3, or SWAN/V3, which operate on commercial bandwidth versus strictly military bandwidth. As the number and type of SATCOM terminals grew, so did the need to upgrade and maintain them.
"Rather than upgrade all the different terminals, we decided to do a consolidation that allowed us to select the best terminal and shed some of the older systems — which were larger and weighed more — while keeping the needed capabilities," Mayers said.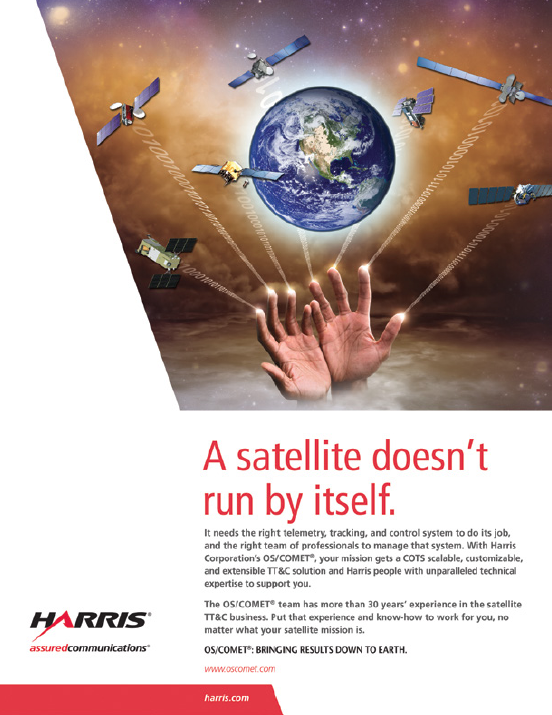 One such terminal, the Phoenix Tactical SHF Satellite Terminal, weighs 24,000 pounds and has to be transported using two Humvees and a generator trailer.
The team is in the process of upgrading SWAN/V3, which weighs only 5,000 pounds and can be transported using a trailer with an onboard generator, with an X-band satellite link to allow the Corps to retire the Phoenix and other legacy SATCOM terminals still in use by Marines.
Part of Mayers' job is to look at Marine Corps satellite communications systems and consider what commercially available systems can be folded into the military systems.
Another accomplishment that earned him Copernicus recognition is leading an effort to have Marines test the suitability of an inflatable satellite communications antenna, or ISA, in the field.
"I'm really excited about the ISA because it's far more portable than other systems," Mayers said. "It packs up into a 100-pound case and really drives toward the commandant's vision of a lighter, more expeditionary force."
Mayers hopes it will one day be available throughout the Corps.
"What's most rewarding is when we get to field something to the fleet that helps users," Mayers said. "In the engineering field, very few things happen quickly, so it's nice when you get to actually see [the systems] being used by Marines. Our work is never done. We have to keep improving things for our users."
Story by Monique Randolph, Marine Corps System Command
* * * * * * * * *
Satellite Interference Reduction Group—GAP Approval By ITU
The Satellite Interference Reduction Group's (IRG) newly formed advisory committee, End Users Initiative (EUI), has announced a major milestone, the approval by the ITU of recommendations for General Access Procedures.
The End Users Initiative (formerly RFI-EUI) has worked with the ITU to advise the technical requirements of updated access procedures, to ensure reduced risk of issues, such as satellite interference.
The recommendation provides access procedures for fixed-satellite service (FSS) occasional use (OU), transmissions to geostationary-satellite orbit space stations, in the 4/6GHz and 11-1/2 / 13/ 14GHz FSS bands.
An occasional use transmission is a telecommunication application in the fixed-satellite service where the transmission lasts a limited period of time ranging from minutes to months.
"We are delighted at the news from the ITU," said Dick Tauber, Co-Chair, EUI.
"We believe that these recommendations will have a significant impact on reducing satellite interference, by ensuring a certain number of requirements at the point of access," he said.
The full recommendation can be viewed via the ITU infosite via this direct link.
The IRG infosite is located at: http://www.satirg.org/
* * * * * * * * *
Penn State + USAF—Students Recruited For SATCOM Ops Center
Penn State and the U.S. Air Force are offering select students an opportunity to earn their graduate degrees while gaining hands-on experience working in the Swift satellite Mission Operations Center (MOC).
Swift is NASA's versatile multi-wavelength observatory combining a new technology gamma-ray camera with sensitive telescopes in the X-ray and ultraviolet-optical bands, on a robotic fast-slewing spacecraft. It is the premier observatory for discovery and follow-up of gamma-ray bursts (GRBs) and other transient sources.
Since its 2004 launch, the satellite has been exclusively controlled and operated by the Penn State MOC.
Tom Taylor, senior research engineer at the Applied Research Laboratory and Swift's project manager, explained, "Every two years NASA reviews the project, and over time, financial support has declined. We needed to figure out how to be efficient and effective with our funds."
He and John Nousek, Swift's principal investigator and professor of astronomy and astrophysics in the Eberly College of Science, worked with representatives from the Air Force Academy, Air Force Space Command and the Air Force Tactical Exploitation of National Capabilities Program (TENCAP) office at Schriever Air Force Base to create a process for competitively selecting students from the academy to complete a Swift MOC internship while pursuing an advanced academic degree at Penn State.
Taylor said, "Senior-level Air Force personnel had previously expressed an interest in Swift, so it made sense to approach them. Col. Rex Kiziah played a very pivotal role in establishing the program."
Kiziah, professor and head of the Department of Physics at the academy, explained, "The idea was appealing because there are a lot of capabilities at the Swift MOC for exactly what Air Force Space Command needs: Junior space professionals who have a broad education in addition to operational experience. It was definitely a unique and perfect partnership." He added that there are not enough national scholarships for top-notch academy students who are ready to go on to graduate school. "This program provides another opportunity for our cadets to get an advanced education."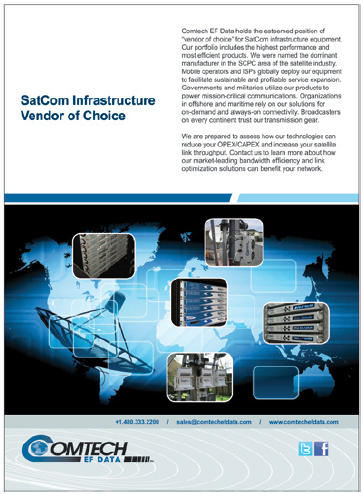 Students are selected based on their experiences and performance at the academy, leadership potential and academic achievement.
The Air Force TENCAP subsidizes the student's tuition and internship expenses. In turn, the student, upon earning a graduate degree, goes to work for three years on a special assignment in the TENCAP.
Chris Hassa, who received his master's degree in aerospace engineering last December, was the first student selected to attend Penn State through the program.
The Lyons, Colorado, native noted that working on Swift was a little different from what he was used to at the Air Force Academy. "Swift has a highly automated operations center. So, I went from working with a team of about 30 to a team of five."
Hassa added that Penn State is far more research oriented than he anticipated. "It was interesting to look at some problems that haven't been explored yet."
He is spending the next three years at Schriever in the TENCAP, working to improve existing systems and implement new systems for classified projects.
Aerospace engineering graduate student Heather Nelson currently works in the MOC. Her responsibilities include working on the science operations team, which meets every morning to discuss requests from scientists around the world, investigate GRBs and review daily plans. The upstate New York native said, "Then I do my best to help implement them."
A member of the fencing team, Nelson joked that she is busier with her three graduate courses than she was when she took seven undergraduate classes at the academy.
She will graduate with her master's degree this December and relocate to Schriever, where she will follow in Hassa's footsteps. Nelson said with a smile, "Chris and I are essentially second lieutenants in a group that's typically comprised of senior billets."
Nousek explained the students' experiences in the MOC give them specific knowledge that will help them advance in their careers. "Working on Swift provides them with a skill set that makes them more competitive."
Established in 1977, the Air Force TENCAP searches for emerging technologies that can rapidly translate into a capability. It takes a diverse group of people, including aviators, space operators, cyber operators, intelligence officers, scientists and acquisition program managers, and places them in a close environment along with senior leader oversight.
Sven Bilén, head of the School of Engineering Design, Technology and Professional Programs, served as Hassa's academic adviser and co-advised Hassa's master's thesis with David Spencer, professor of aerospace engineering. Hassa's thesis work involved estimating the drag coefficient of satellites using Swift satellite attitude and orbit data.
Bilén said the University hopes to continue a pipeline of Air Force students through the initiative. "This program aligns well with Penn State's mission to be a top military-friendly university."
Story by Stefanie Tomlinson, Penn State University
* * * * * * * * *
Airbus Defense & Space—Making Good MUSIS Together

Airbus Defence and Space, number two worldwide in space technologies, has been selected by the French armament procurement agency DGA to build the user ground segment (UGS) of the MUSIS (MUltinational Space-based Imaging System for surveillance, reconnaissance and observation) satellite program.
This new deal includes providing through-life support for the user ground segment for 12 years.
In 2010, Astrium signed the contract with the French Space Agency CNES to manufacture the satellites. The MUSIS program satellites are set to progressively take over from the Hélios program satellites.
This ground segment will allow programming commands to be sent to the MUSIS satellites and to receive, generate, distribute and store the images they acquire.
The UGS will also enable the French armed forces to access all the existing and future satellite observation sensors.
The ground segment is set to become operational by 2017, the year in which the first satellite of the MUSIS program will be launched.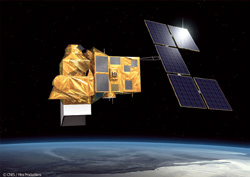 "This contract has been secured thanks to the technological excellence and reliability of Space Systems in the space domain, which is currently experiencing especially intense competition in major institutional markets," said François Auque, head of Space Systems (formerly Astrium).
"Astrium's know-how and that of our partners, chief among them the teams at Cassidian—with whom we now work together in the same division—made all the difference with our customer, the DGA. I would like to thank the DGA for renewing the faith they have shown in us for more than 25 years now."
The industrial team put together by Airbus Defence and Space in building the UGS is made up of leading defence and network infrastructure specialists (Capgemini, CS, etc.) and innovative SMEs such as Magellium.
The Airbus Defence and Space infosite is accessible at: http://www.airbus-group.com/