Booz Allen Hamilton to modernize GPS
The U.S. Navy's Naval Information Warfare Center (NIWC Pacific), in partnership with the U.S. Air Force Space and Missile Systems Center (SMC), has awarded Booz Allen Hamilton (NYSE: BAH) a $178 million contract to provide technical engineering services toward the modernization of advanced Global Positioning System (GPS) systems.
The NIWC Pacific Positioning, Navigation, and Timing (PNT) Division is the Navy's principal research and development center for navigation sensors and systems. SMC is the center of technical excellence for developing, acquiring, fielding, and sustaining resilient and affordable military space systems.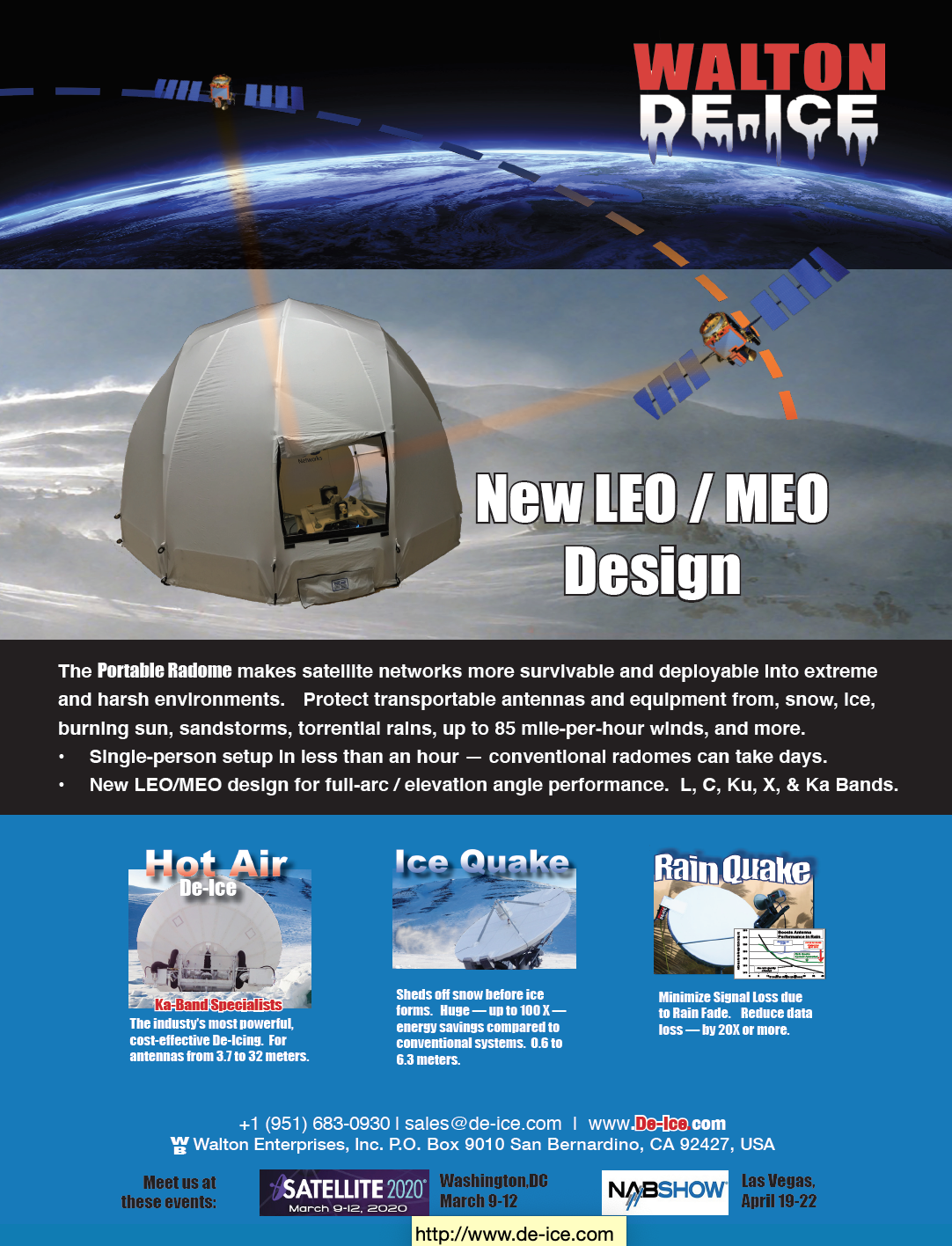 By executing this contract, Booz Allen Hamilton will continue to serve as a key mission partner for NIWC Pacific and SMC on the important endeavor of modernizing PNT systems for U.S. and Allied warfighters.
In order to execute this highly complex scope of work, Booz Allen will provide a range of essential services, including system definition, requirements synchronization, capability improvement, cybersecurity engineering, platform integration and testing, and acquisition program management.
Specifically, Booz Allen's work will aid in the development and modernization of GPS systems through major programs such as Military GPS User Equipment, GPS III, and Next Generation Operational Control System.
Company VP, Brian Zimmermann, said the company's robust track record of work in both systems engineering and cybersecurity continues to inspire trust from the firm's clients. Booz Allen Hamilton's deep bench of leaders and technical experts reassures clients that no project is too big or too complex. It is the firm's privilege to help the U.S. Navy and U.S. Air Force modernize GPS systems that are so vital to the security of the nation.
---
Raytheon to modernize USAFs missile warning system
Raytheon Company (NYSE: RTN) will help the U.S. Air Force (USAF) modernize its missile warning architecture with a new system that will collect and fuse data from an array of sensors to provide a comprehensive picture of launch activity under a 5-year, $197 million contract.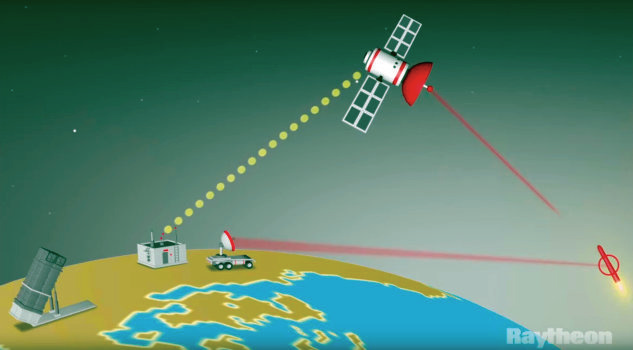 To help with this mission, Raytheon Intelligence, Information and Services has developed a completely open framework — which the USAF calls the Future Operationally Resilient Ground Evolution (FORGE) Mission Data Processing Application Framework (MDPAF) — that will be capable of processing Overhead Persistent Infrared (OPIR) satellite data from both the U.S. Air Force's evolving Space Based Infrared System (SBIRS) satellite constellation and the future Next Gen OPIR constellation, as well as be capable of processing data from other civil and environmental sensors.
This is a significant departure from previous satellite ground control programs. Typically, companies would develop a system that collects and exploits data from specific types of satellites or sensors.
FORGE changes this model as it's able to collect data from nearly any type of satellite or sensor, and then helps operators make sense of that data quickly. One of the key benefits of incorporating new applications is that the system can be used beyond its intended mission.
For example, an application could be built that would allow civil agencies to use the same satellite data to help detect forest fires, volcanic activity, agricultural changes, even surges in electric power consumption.
Further departing from the traditional ground control development model, Raytheon built the prototype system in less than a year and it's capable of processing real data today.
The company leveraged development work on several past programs, especially its Advanced Weather Integrated Processing System, to design the framework. Raytheon also incorporated its deep experience developing applications using DevSecOps and Agile software development processes to dramatically speed development.
Raytheon will work with the USAF over the upcoming years to further evolve and prove the framework's capabilities.
---
A successful 2019 ensures space superiority
All of the work put in by Team Schriever Airmen in 2019 paved the way for new advancements in the continuously evolving space and cyberspace warfighting domains.

To start off the year, three members of the 2nd Space Operations Squadron GPS Warfighter Collaboration Cell collaborated with USA Space and Missile Defense Command's Army Space Training Integration to build training smart books in January for Army Brigade Combat Teams prior to deployment.
The members met with an FA-40 from USASMDC to build a smart book with standardized GWCC products to include spike charts, which will be provided to the Army's three Combat Training Centers to be used in the preparation for deployment to combat zones.
"By providing these products for use in training the BCTs, we hope to make more warfighters aware of the support we can provide and the avenues to request our support," said 1st Lt. Savanna Whitaker, 2nd SOPS GWCC deputy director, one of the lead mission analysts for the GWCC.
In February, The 50th Space Wing sent 11 members from 4th SOPS and 50th Operations Support Squadron on a temporary duty assignment to the Wideband Satellite Operation Center at Fort Detrick, Maryland.
The Airmen spent two days at the WSOC talking to various operators from Alpha Co., 53rd Signals Battalion. 50th OSS's goal in the visit was to improve their processes in supporting Alpha Co. through intelligence product distribution and threat overviews.
"The impact was great for Alpha Co. to see and hear from 50th OSS Intel, give them a better understanding of the intelligence available to support and assist with their daily operations through intelligence product distribution and increase their knowledge on current and future threats to space operations," said Senior Airmen Devin Vega, 50th OSS intelligence analyst.
Milstar, formerly known as the Military Strategic and Tactical Relay, launched Feb. 7, 1994, reached 25 years of service in Feb. 2019. Milstar is responsible for providing the President, Secretary of Defense and the U.S. armed forces with reliable satellite communications, ensuring minimal interception or detection.
"From a 4th Space Operations Squadron perspective, we are amazed at the longevity of this satellite," said John Rogers, military satellite communications programs site manager. "Milstar had a design life of ten years, the satellite has lasted two and a half times its design life - a truly impressive accomplishment."
Also in February, Airmen from the 3rd Space Experimentation Squadron learned the newest space maneuvering techniques in the Advanced Rendezvous Proximity Operations course in Colorado Springs, Colorado. The course changes and expands the approach to achieving space situational awareness among satellites and builds on the knowledge 3rd SES Airmen learn during initial technical training.
In May, the 4th SOPS accepted control of a new satellite in their constellation, Advanced Extremely High Frequency-4 from the Space and Missile Systems Center and 14th Air Force in a satellite control authority ceremony here. During the ceremony, the SMC approved AEHF- 4 as being ready for operations, handing control to the 14th AF, who delegated control to the 50th Space Wing, then to the 50th Operations Group and finally to the 4th SOPS.
"The addition of this satellite to the protected communications constellation further promotes Schriever and America as being the masters of space," 1st Lt. Scott Podlogar, 4th SOPS satellite engineer, said.
During the summer, Gen. Jay Raymond, United States Space Command commander, hosted an all-call as part of the command's space warfighting road show July 29 at the base fitness center. Hundreds of 50th Space Wing personnel and mission partners, such as the National Space Defense Center, participated in the discussion that highlighted the growing importance of the base's missions.
"Space is critical to everyday life," Raymond said. "It's vital to our national security, and our adversaries know this. You are multidomain leaders of the future. We need to compete, deter and win."
On the same day as the all-call, Lockheed Martin presented the 2nd Space Operations Squadron with a GPS Block III model satellite to celebrate the successful on-orbit testing of the new GPS III satellite.
Capt. Kaoru Elliot, 2nd SOPS assistant director of operations, said, "With the introduction of the GPS III, the advanced capabilities onboard the satellite will ensure we continue to provide the best for our civilian users and bring new capabilities to warfighters to operate through the contested environment. The 2nd SOPS and GPS are the global gold standard for all Global Navigation Systems."
President Donald J. Trump, Vice President Mike R. Pence, Secretary of Defense Dr. Mark T. Esper and USAF Gen. John W. Raymond established the United States Space Command during a ceremony held August 30 at the White House. At the direction of the President of the United States, the Department of Defense established U.S. Space Command as the 11th unified combatant command, with Raymond as its congressionally confirmed commander. Establishing USSPACECOM is a critical step that underscores the importance of the space domain and its strategic contributions to U.S. national security.
"The scope, scale and complexity of today's threat is real and it is concerning," Raymond said. "The establishment of a combatant command solely focused on the space domain demonstrates the United States' commitment to protecting and defending its space assets against that threat."
At the beginning of autumn, the 4th SOPS officially gained command of the Enhanced Polar System satellite. EPS adds two satellites to 4th SOPS, increasing the squadron's arsenal to 25 satellites.
"This is an amazing accomplishment and shows how our squadron has been able to adapt and overcome the many obstacles presented by space," said Lt. Col. Timothy Ryan, 4th Space Operations Squadron commander. "Our operators work tirelessly around the clock to ensure the United States maintains space superiority."
In October, the 2nd SOPS decommissioned Satellite Vehicle Number 38, after 22 years, design life of 7.5, to give way to the next generation of GPS III satellites.
In October, the Cyber Defense Correlation Cell for Space stood up here, and will operate at the enterprise level by detecting and responding to cyber threats against Air Force Space Command mission systems. The CDCC-S is the first of its kind in the Air Force and has more than 50 civilian and military personnel working alongside 30 contractors.
"Our cyber defenses must be better today than they were yesterday and better tomorrow than they are today, and that pattern must continue indefinitely," said Maj. Gen. Stephen Whiting, 14th Air Force commander. "Our space systems will be safer, and in the end, the work you do here today will keep America and our allies safer as well."
In November, the 50th Operations Support Squadron began its largest class to train 64 space operators. The course is expected to send Airmen to the 2nd SOPS and the 4th SOPS upon their graduation April 15, 2020. This is in response to the new officer undergraduate space training and enlisted space training courses being taught at Vandenberg Air Force Base, California.
"The new course will provide a baselevel foundation for space operators," Master Sgt. Carl White, 50th Operations Support Squadron operations support flight chief said. "The course is constantly evolving alongside our mission to ensure we can better meet the needs of the Air Force."
All of these achievements will continue to pave the way for future advancements in space operations, ensuring the United States stays at the forefront of space and cyberspace warfighting realms. Story By Airman Amanda Lovelace, 50th Space Wing Public Affairs
---
Momentus awarded SBIR contract by U.S. Air Force
Momentus has been awarded of a U.S. Air Force Small Business Innovation Research (SBIR) Phase I contract to accelerate innovations for in-space transportation services and satellite upper stage technologies.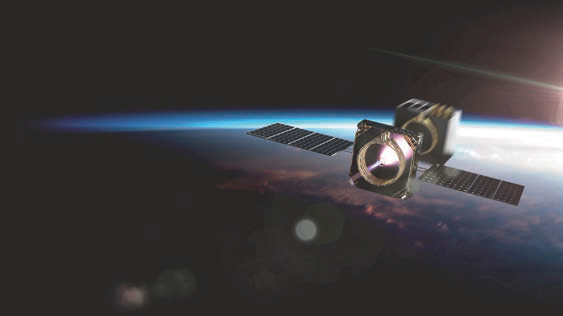 The Air Force Research Lab (AFRL) and AFWERX have partnered to streamline the SBIR process in an attempt to speed up the experience, broaden the pool of potential applicants and decrease bureaucratic overhead.
Beginning in SBIR 18.2, and now in 19.3, the U.S. Air Force (USAF) has begun offering "Special" SBIR topics that are faster, leaner and open to a broader range of innovations.
A graduate of the prestigious Y Combinator program, and based in Santa Clara, California, Momentus raised $40M of equity funding, including a $25.5M Series A in 2019.
Momentus has created new patent-pending and proprietary technologies, including a water plasma propulsion system that eliminates HAZMAT concerns and provides rapid, affordable, and revolutionary launch deployment technologies and in-space shuttle services.
A 16U demonstration mission, "El Camino Real", was launched and tested in 2019. Two demo missions of the Vigoride transfer vehicle will fly in 2020, paving the way for commercial mission beginning in 2021 onward Mikhail Kokorich, CEO of Momentus, stated that the company is honored to have been selected by the U.S. Air Force for this SBIR 19.3 award. By partnering with the Air Force through the SBIR program.
He added that Momentus can bring unique in-space transportation solutions to the Air Force for faster deployment of new missions and new ways to improve space resiliency and space access. The company's Phase I study will identify Air Force missions where Momentus' space vehicles can be used to transport satellites to unique and/or more precise orbits.
---