Boeing continues its support for the U.S. Air Force Global Positioning System (GPS) program, delivering four GPS IIF satellites into service in 2014.
These achievements mark the most rapid deployment tempo since the early 1990s when the first operational GPS satellites were being carried aloft. With the 8th GPS IIF now on orbit, two-thirds of the Boeing GPS IIF contract order have been launched—and 2015 looks to be almost as busy for Boeing.
The 9th GPS IIF was shipped to Cape Canaveral Air Force Station in December to prepare for the first GPS launch of 2015, expected in March. Current projections anticipate three GPS IIF launches in 2015 and the final mission in early 2016. The remaining three GPS IIFs are being stored and maintained at the Boeing Satellite Development Center in El Segundo, California.
The U.S. Air Force Space Command's Space and Missile Systems Center, located at Los Angeles Air Force Base, California, is the U.S. Air Force's center of acquisition excellence for acquiring and developing military space systems, including the Global Positioning System (GPS).
The 2014 schedule put the GPS IIF team through its paces, with launches occurring approximately every three months to continue GPS modernization. Typically, two satellites were concurrently being processed at the Cape launch site, requiring strong execution, an unrelenting focus on mission assurance and solid team work among Boeing, the Air Force and United Launch Alliance.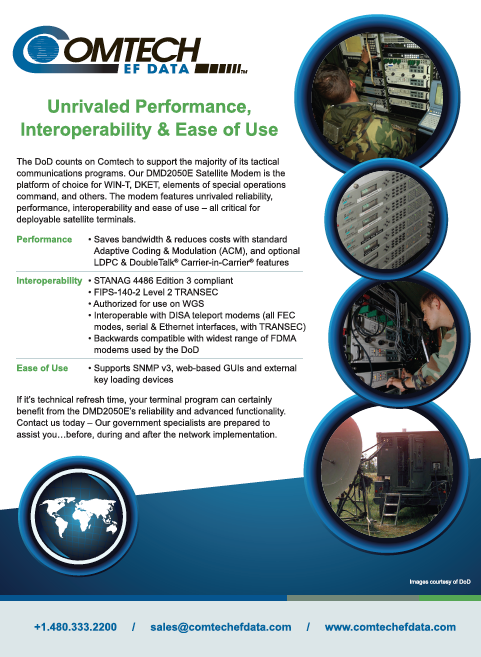 Originally a creation of the U.S. Department of Defense to enhance US military war-fighting capability, GPS is available for use, free of charge, to anyone with a GPS receiver. The system achieved Full Operational Capability in 1995, with the completion of an orbiting network of 24 satellites in six orbital planes.
Today, U.S. and allied military forces rely on GPS devices, in virtually every system, to improve their capabilities and effectiveness while reducing risk to their forces and non-combatants.
Civilian community use continues to grow even more rapidly. From finance to farming to tracking packages, new commercial applications are continuously being developed and the estimate is that there are more than one billion GPS users around the world.
The Boeing GPS IIFs represent the current block of GPS satellites entering service and are one element of a long-term, comprehensive modernization effort by the Air Force.
The increased civil and commercial use of GPS, coupled with lessons learned from years of military operations and specific experiences during Operation Desert Storm, Kosovo, Desert Shield and Iraqi Freedom, drove the desire to modernize GPS and augment its capabilities while sustaining the core mission.
Boeing is under contract to the U.S. Air Force for 12 GPS IIFs, which bring next-generation performance to the constellation. The GPS IIF vehicle is critical to U.S. national security and for sustaining GPS availability for global civil, commercial and defense applications. The GPS IIF features more capability and improved mission performance over earlier GPS spacecraft, delivering:
• Greater navigational accuracy through improvements in atomic clock technology
• A new civilian L5 signal to aid commercial aviation and search and rescue operations
• Improved military signal and variable power for better resistance to jamming in hostile environments
• A 12-year design life providing long-term service and reduced operating costs
A GPS IIF satellite weighs about 3,600 pounds at launch, and measures 99x81x71 inches. This is a sharp comparison to the original Block I development satellites built by Boeing legacy company Rockwell, which weighed about 1,600 pounds. The navigation payload on the IIF is equipped with two rubidium clocks and one cesium. As these advanced satellites are entering service, GPS is setting new records for accuracy, with the IIF clocks among the best-performing in the active constellation that is now comprised of 31 satellites.
All GPS IIFs are launched aboard United Launch Alliance evolved expendable launch vehicles, either a Delta IV or an Atlas V. The ability to launch GPS on either rocket enhances scheduling flexibility. The launch schedule in 2014 was as follows:
• February 20, GPS IIF-5, United Launch Alliance Delta IV—in service
• May 16, GPS IIF-6, ULA Delta IV—in service
• August 1, GPS IIF-7, ULA Atlas V—in service
• October 29, GPS IIF-8, ULA Atlas V—in service
The first four GPS IIFs were launched in 2010, 2011, 2012 and 2013, respectively.
Boeing has delivered 46 of the 68 GPS satellites launched to date, accruing more than 525 years of on-orbit performance. This is a track record of which Boeing is extremely proud. Looking forward, Boeing is leveraging digital payload innovations, driven by the commercial satellite market and our next-generation commercial bus product line, to meet the government's future GPS needs.

Dan Hart is vice president of Government Space Systems for Boeing's Network & Space Systems division. In this position, he oversees the Wideband Global SATCOM, Global Positioning System, Tracking and Data Relay Satellites, Payload Programs, Experimental Systems Group and Advanced Information Technology programs. He was named to this position in December 2013.
Hart has held a wide variety of leadership roles in Program Management, Engineering and Operations across Boeing's Network and Space Systems unit. He has led teams in all phases of the product life cycle, from R&D through development, production and flight operations, and has supported more than 80 space launch missions across Manned Space, Satellite Development, Launch Vehicle Development and Missile Defense. Prior to his current assignment, Dan served as vice president and chief engineer for Boeing Network and Space Systems. He was responsible for providing functional oversight for all engineering, technology development and mission assurance activities by approximately 10,000 engineers.
From 2008 to 2011 Hart was a program manager for National Systems Programs, a large proprietary program area within Boeing's Space and Intelligence Systems (S&IS) Division.
---