U.S. Space Force (USSF) partnerships with commercial space launch providers are foundational to America's National Security Space Launch (NSSL) program which provides all aspects of flexible, secure, cost-effective and successful access to space for the gamut of payloads critical to national security.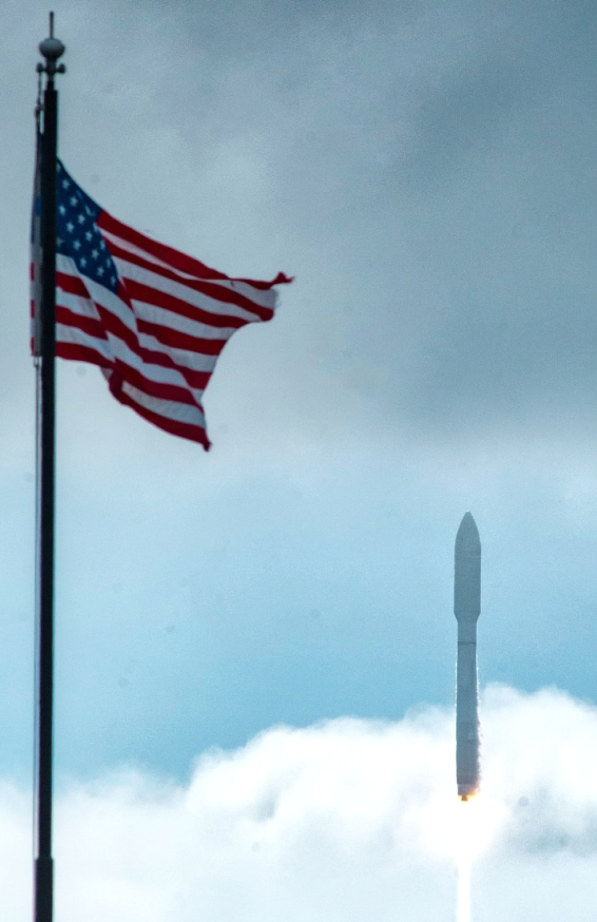 An Atlas V carrying the USSF7 mission with the
X37B orbital vehicle lifts off from Space Launch
Complex41 at Cape Canaveral Air Force Station,
Florida, May 17. The mission marks the 80th
successful mission in a row for the National
Security Space Launch program. As part of
America Strong's collaborative salute, this launch
was dedicated to people affected by COVID19,
healthcare workers, and first responders.
Photo is courtesy of United Launch Alliance.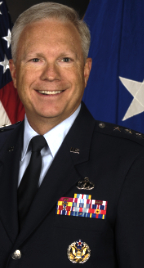 Lt. Gen. John F.
Thompson
"The United States' launch capability is the envy of the world, and U.S. Space Force Industry partnerships are a large reason why this is true," said Lt. Gen. John F. Thompson, Commander of the U.S. Space Force's Space and Missile Systems Center (SMC) and program executive officer for space.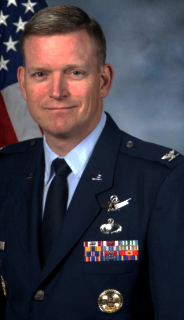 Col. Robert Bongiovi
"The NSSL program acquires and fields certified launch services to deliver National Security Space payloads to their intended orbits. The program's key priorities are: mission success, transitioning National Security Space payloads to new launch vehicles, assuring access to space for current and future space architectures, and cultivating innovative mission assurance," said Col. Robert Bongiovi, Director of SMC's Launch Enterprise.
During the last 20 years, the NSSL program has conducted 81 successful launches that has resulted in $63 billion in U.S. space capabilities successfully placed on-orbit, making it the most successful launch program in the world. Through competitive bidding, the program has saved U.S. taxpayers $7 billion since 2013.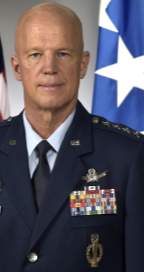 Gen. John W. "Jay"
Raymond
"Each launch represents a significant milestone and advancement in terms of how we build, test, and deploy space capabilities in a rapid and responsive manner," said U.S. Space Force Chief of Space Operations, Gen. John "Jay" Raymond.
SMC Launch Enterprise provides flexible access to space through a range of NSSL and non-NSSL launches, from suborbital targets and experimental flights to highly reliable, medium-to-heavy space lift with multiple-mission payloads. Leading the way in fostering emerging small launch providers with multiple contract mechanisms, SMC can award launch services contracts in weeks versus months or years.
"Multi-manifest capabilities provide USSF with more flexibility by allowing it to launch several missions at once, and in multiple orbits," said Brigadier General D. Jason Cothern, Vice Commander of SMC and program executive officer of SMC's Enterprise Corps. "This means getting more prototypes and operationally capable small satellites into orbit at reduced cost and increased speed."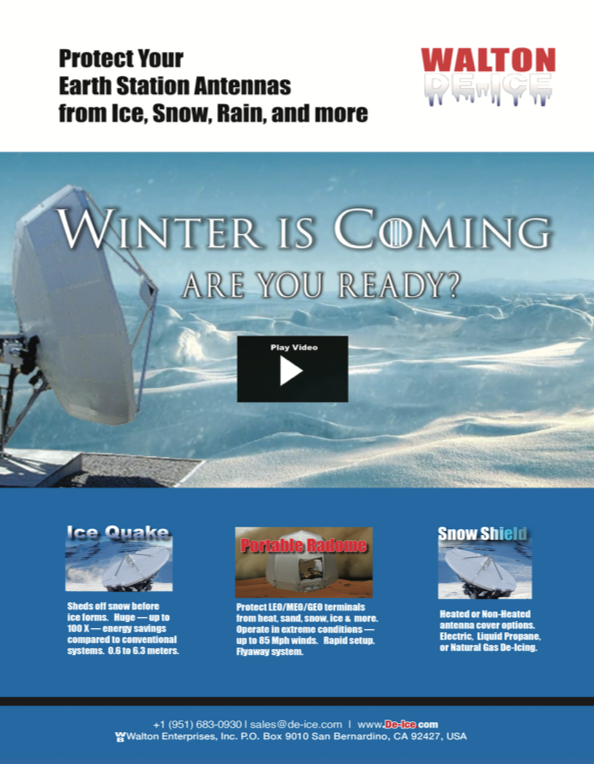 Most recently, Phase 2 space launch procurement contracts, which were awarded to United Launch Alliance LLC (ULA) and Space Exploration Technologies Corp. (SpaceX) in August 2020, leveraged commercial space launch innovation and fostered a robust competition, saving taxpayers billions of dollars. This also marks the first time in 20 years that the United States will have two independent families of launch vehicles that meet all USSF payload requirements.
"At the same time, the Phase 2 contract with its five-year 'block buy' offers our industry partners a solid business foundation from which they can continue to innovate and expand future capabilities to support emerging national security space needs," added Gen Cothern.
"The stability inherent in the Phase 2 contracts also enhances U.S. Space Force-industry collaboration while executing our very successful mission assurance process," Col Bongiovi said. "Since NSSL missions are more complex with requirements not found in commercial launches, collaboration is essential to maintaining our perfect record of mission success and delivering space capability to the warfighter."
"Innovation itself is a battlefield," said Dr. William B. Roper, Assistant Secretary of the Air Force for Acquisition, Technology and Logistics. "Every new technology happens somewhere: in some school, laboratory or business; every new market entrant, somewhere; every new war-winning capability, somewhere. Given the daunting challenges we face against peer competitors, the operative question is: 'What are we doing to tip the scales?'
"The answer is to transform the U.S. Air Force (USAF) and USSF into early-stage 'investors' that leverage private capital, accelerate commercialization using military missions and increase the number of companies that partner with the USAF and USSF," Roper noted. "Past weapons breakthroughs — such as satellites, microelectronics and the internet — were created nearly exclusively for the U.S. military at costs prohibitive to most nations, let alone individual companies.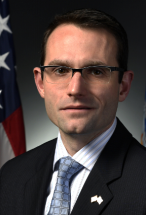 Dr. William B. Roper,
Assistant Secretary
of the Air Force
"There are many reasons why the U.S. Air Force and Space Force are ideal innovation partners," Roper continued. "Our funding is significant, non-dilutive and patient; our payment system is finally faster and more predictable; and our mission and people, all critical to national security and prosperity. With nearly a billion dollars dedicated annually to start-ups and scale-ups, we're one of the largest potential early-stage 'investors' in the U.S. And these dollars connect to our $160 billion-per-year military market where successful entries can be higher in risk, lower in quantity and higher in price as they bridge towards future commercialization — the future awaits — but only if we make it each day."
The U.S. Space Force is ushering in a new era of launch with Phase 2, with new and exceptional capabilities that rely solely on U.S. domestic propulsion. With this new fleet of vehicles, SMC's Launch Enterprise continues to ensure the space domain is secure, stable, and accessible.
---
Brig. Gen. Cothern Discusses NSSL at the Rand Corporation Space Launch Virtual Panel
Brigadier General D. Jason Cothern, Vice Commander of Space and Missile Systems Center (SMC), was one of four panelists on September 8th for a Space Launch Virtual Panel discussion hosted by the RAND Corporation's Space Enterprise Initiative.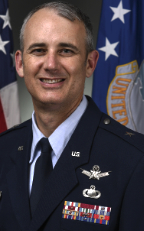 Brig. Gen. D. Jason
Cothern
"The launch enterprise obviously is the bedrock of access to space and the men and women of the United States Space Force," Cothern said. "We're responsible for launching the nation's most critical war fighting assets: the national security space satellites. These missions are our nation's eyes and ears and provide a gamut of capabilities from communications to position, navigation and timing, to our forces around the globe and ensure that we have additional war-fighting capability in an increasingly contested environment."
The nonprofit research organization's other panelists were Bonnie Triezenberg, Senior Engineer at RAND and lead author of the RAND report, "Independent Analysis of the Global Heavy Lift Launch Market,"; Yool Kim, Senior Engineer at RAND and Principal Investigator of recent research on the risks of foreign components in U.S. launch vehicles and co-author of "A Separate Space: Creating a Military Service for Space"; and Gary McLeod, Senior Policy Researcher at RAND and Principal Investigator of recent research on launch sites to support the National Security Space Launch program and lead author of "Enhancing Space Resilience Through Non-Materiel Means." The discussion was moderated by Bruce McClintock, RAND Space Enterprise Initiative lead. Ted Harshberger, RAND Vice President and Director of Project AIR FORCE, introduced the panel.
---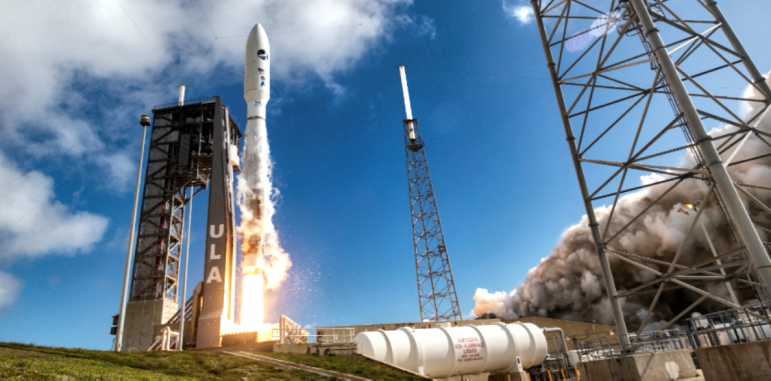 An Atlas V carrying the USSF7 mission with the X37B orbital vehicle lifts off from Space Launch Complex41 at Cape Canaveral Air Force Station, Florida, May 17. The mission marks the 80th successful mission in a row for the National Security Space Launch program. As part of America Strong's collaborative salute, this launch was dedicated to people affected by COVID19, healthcare workers, and first responders. Photo is courtesy of United Launch Alliance.
---
Cothern said the U.S. Space Force is doing its part to enable and expedite a robust space launch capability for the United States through competitive contract awards and the National Security Space Launch (NSSL) and small launch programs that support not only Department of Defense (DoD) missions, but also NASA and commercial sector missions.
This year, the U.S. Space Force (USSF) has seven NSSL launches and four smaller launch missions, which represent a significant percentage of total U.S. launches.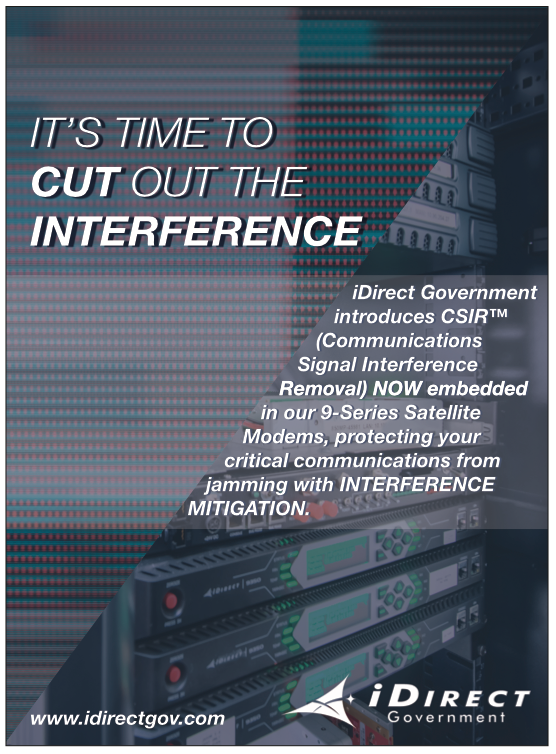 "Our Phase 2 contract awards manifest plans for about 34 missions through fiscal year 2027, and the space manifests, support and facilitate robust U.S. space launch capability," Cothern said. "SMC has proactively worked to develop agile processes for accelerated and flexibly manifesting on the NSSL and small launch to meet our responsive space objectives."
In addition to the number one priority of mission success, Cothern said the NSSL strategic objectives include maintaining a strong industrial base, global
competitive advantage, and assured access to space. The Phase 2 contract awards are a premiere launch service contract, providing innovative, affordable and reliable services to the DoD and other entities.
United Launch Alliance (ULA) and SpaceX were awarded the Phase 2 contract in August: two firm-fixed-price, indefinite delivery requirements contracts. The launch service orders will start in fiscal year 2020 and run through 2024 with the first missions launching in fiscal year 2022. ULA was assigned the USSF 51 mission, launching in the second quarter of fiscal year 2022, and the USSF 106 mission, scheduled for the fourth quarter of fiscal year 2022. SpaceX was assigned the USSF 67 mission, scheduled for fourth quarter of FY2022.
"This competitive acquisition adds to a considerable savings we've seen in the NSSL program since the 2013 Phase 1 block buy award," Cothern said. "To give you some numbers, total life cycle cost reduction since February 2013 when the program was re-baselined stands at $22 billion. In addition, the NSSL program
has returned approximately $7 billion in procurement funds to the Department of the Air Force and the National Reconnaissance Office with the savings we've garnered over these years."
Cothern said SMC's Launch Enterprise was able to achieve these savings by creating innovative acquisition strategies, procuring launch services in economic order quantities, and fostering robust competition precipitated by the investments in new commercial launch systems that also meet national security space launch needs. Cothern noted there are several different ways for companies to become certified to compete for NSSL contracts, although the three-step option is the most frequently chosen path.
---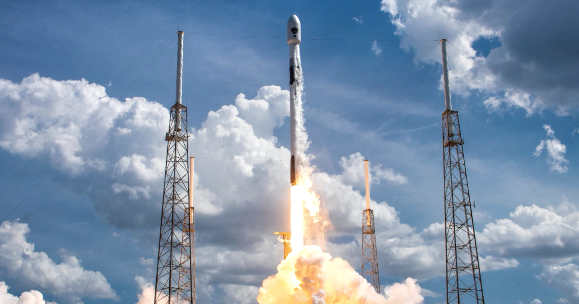 A Falcon 9 launch vehicle carrying GPS III SV 03 lifts off from Space Launch Complex 40 at Cape Canaveral Air Force Station, Florida, June 30. The firststage booster of SpaceX's Falcon 9 Launch Vehicle was successfully recovered approximately 20 minutes after liftoff by the company's autonomous drone ship. This launch marks the first NSSL mission where a launch provider has attempted to recovered flight hardware. SV03 will join the current GPS constellation comprised of 31operational spacecraft, and will be the 22nd military codecapable satellite added to the fleet. Photo IS courtesy of SpaceX.
---
"I actually liked the way SMC did it for the Phase 2 launches," Triezenberg said. "First you do an experimental launch — launch your Tesla into space if you're Elon Musk — then you had to go out and get a commercial launch to show you were viable in the market. And then you finally did a third launch which was a government, more experimental platform. So with that body of three launches, at that point you were entered into the competition for our more expensive satellites.
"I thought that was a pretty good progression," Triezenberg added. "There are enough smaller, experimental satellites out there that are available for those kinds of launches that we can do that kind of progression, and there's always people in the commercial market who are willing to take the risk of that first flight
if you're willing to give them a low-enough price."
"The Launch Enterprise has capabilities and the contracts in place to launch nearly any payload to any orbit," Cothern said. "Over the last decade we've developed the robust launch infrastructure. As we work toward the range of the future it will reduce future launch operating costs while evolving to a world-class instrumentation architecture [for] both commercial and government space launch."
Triezenberg spoke about the global heavy lift launch market and the market factors that influence companies to enter and exit the business, with government support being the most influential factor. When preparing a launch vehicle to market, government support can be important to helping firms survive economic downturns. Lack of government support also can allow foreign competitors to enter the market.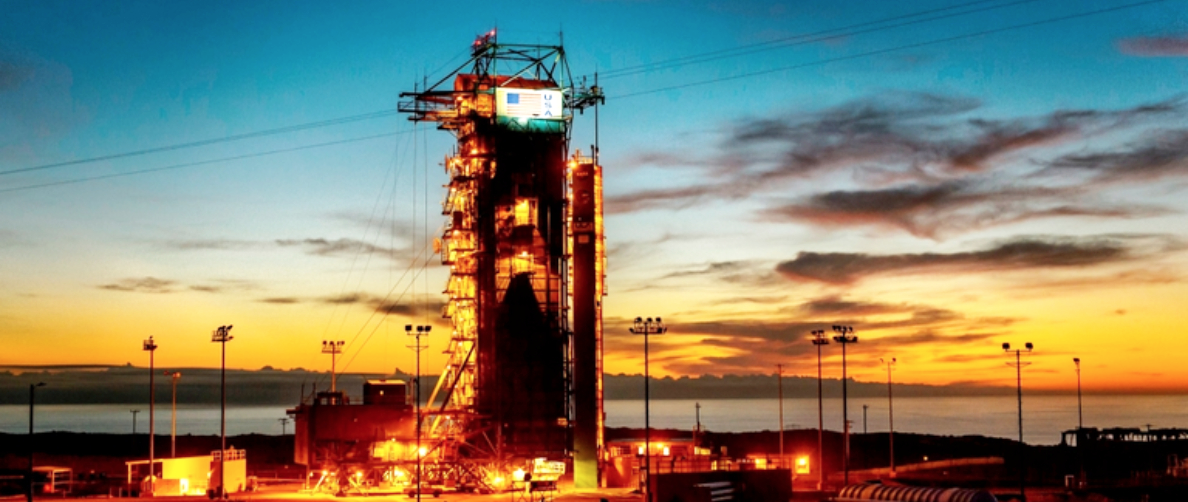 Once the market is more mature, government national security contracts can either help or hurt a company, depending on how that company is strategically placed in the market. And while a company might hope government support isn't necessary, "the evidence suggests that it is absolutely essential if a firm is going to survive in this market with even one launch failure," Triezenberg said. "Firms that don't have that support can quickly go bankrupt."
The U.S. Department of Defense is looking at various ways to achieve space domain mission assurance in the face of numerous threats to critical space assets, Kim said. In today's context of reconstitution – being able to bring new assets on line or restore function after an attack or catastrophe — launch is one of many key elements.
Many of these concepts have been demonstrated to a degree, but the DoD would need to be able to maintain ready crews, which could be a very high cost endeavor, Kim said.
"Substantial investments in infrastructure would have to be made at the ranges and there would need to be additional storage facilities, additional launch pads and the range safety process would have to be streamlined," Kim added. "This wouldn't work for on-demand launches. Developing a responsive launch program could be a costly endeavor." There isn't a widely accepted definition for responsive launches, Kim said, adding that it largely depends on the user.
"You can argue that launch providers today — heavy lift and small – are meeting the customer's needs on a timeline," Kim said. "In the context of reconstitution – responding in terms of on-demand launches and very short timelines, that has not been done other than in a demonstration environment."
McLeod discussed launch resilience, or launch infrastructure that's resilient to mishaps. Launch sites can be vulnerable to both adversary attacks and natural phenomena, such as wildfires and earthquakes along the Western Range, and lightning strikes and hurricanes along the Eastern Range. Ranges have been addressing natural hazards for decades through a variety of measures, but remain vulnerable to cybersecurity threats.
Both Cothern and McLeod agreed that the U.S. launch capacity is sufficient, although Cothern noted that there still are overflight restrictions if someone wants to launch something in a different orbit than is traditional for a particular range, citing the Argentinian SAOCOM-1B satellite on the Falcon 9 from Cape Canaveral into a Polar orbit.
Fortunately, short-notice cancellations are usually not a problem, McLeod said, particularly for national security launches. Ranges know about those 18 months in advance, so a delay of one or two weeks is not critical. Commercial launches are more dependent on launch-on-demand, however, it's still hasn't presented any major issue.
"The bottom line is, we believe industry stability and predictability increases success — our number one priority — while also reducing cost," Cothern said. "The U.S. Space Force will continue to work with any of the non-selected launch service providers that choose to continue work on their vehicle certification efforts at their expense, and we look forward to continuing to ensure that we have a robust industry to support our needs."