GPS analysts bridge gap between launch, orbit
The Air Force launched four GPS satellites into orbit this year, the highest number of GPS launches since 1993.
As the Air Force continues to upgrade its most recognizable space constellation, a small team is busy testing and evaluating, and ensuring that each spacecraft is ready to begin its job of providing position, navigation, and timing to more than three billion worldwide users.
Between the time of a satellite launch and before the 50th Space Wing receives satellite control authority the 2nd Space Operations Squadron mission analysis flight works through a complex launch and early-orbit process, all while maintaining each of the other 38 satellites in the GPS constellation.
"It can be a stressful time," said 1st Lt. Robert Heffner, the 2nd SOPS chief of GPS subsystems analysis shop. "If there is a lag on anyone's part, it can set the whole launch timeline off, which means more work for everyone."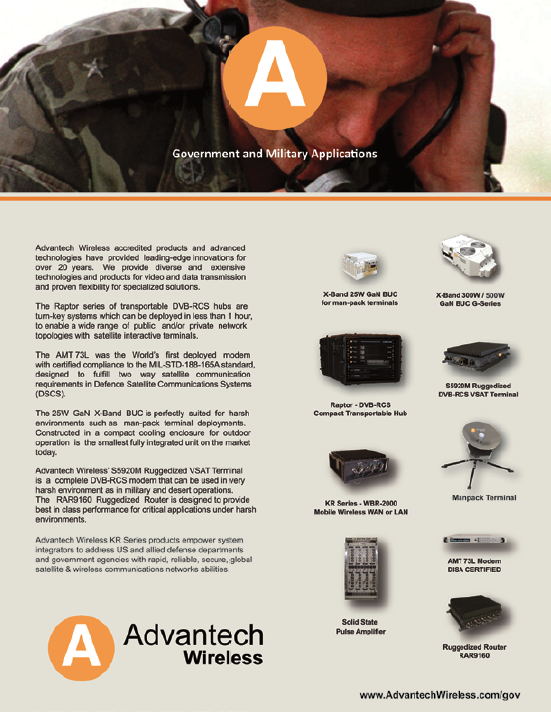 Their work often begins more than 60 days out from launch.
Heffner, who concentrates on the GPS vehicle or "bus," first sets up links with the satellite as it sits on the ground at Cape Canaveral, Florida. "We start with compatibility tests," he said. "Our teammates at the Cape plug it into our monitor-station network. We put the vehicle in a known configuration, upload software and then ensure its components are functioning properly. This is our last chance to test before launch. We don't want any surprises when it's actually on orbit."
As Heffner evaluates the vehicle, Capt. Aaron Blain, the 2nd SOPS chief of GPS navigation payload analysis shop, focuses on the spacecraft's payload—its position, navigation, and timing components. Like Heffner, he's testing and ensuring functionality.
Much of the action occurs while the satellite is still waiting to be lifted on to a launch platform at Cape Canaveral Following the launch, their work kicks into an even higher gear.
Once the vehicle reaches its proper orbit, 2nd Lt. Christopher Phillips, the 2nd SOPS chief of Nuclear Detonation Detection Subsystem (NDS) analysis and tactics shop, begins testing and evaluating the secondary payload that resides on every GPS vehicle: the Nuclear Detonation Detection System.
Though GPS is perhaps the most recognizable satellite constellation in the world, it's safe to say most people don't know that each of its satellites carries an NDS payload.
"NDS performs an important mission," Phillips said. "It helps verify the Limited Test Ban Treaty of 1963. It makes sense. The whole reason the GPS constellation has these nuclear detonation sensors is because it provides global coverage. We can see every part of the planet."
While Phillips tests the satellite's NDS components, Heffner and Blain perform a second round of evaluations.
"We have to make sure the telemetry, tracking and control system works, so that we can command the vehicle. That's our first concern," Heffner said. "This occurs the same day as the launch, while the vehicle is in sun safe mode and still spinning."
Meanwhile, Heffner performs a ground-antenna evaluation, loads programs and commands, and evaluates the vehicle's computer processor and electrical power system. Then he switches individual components on.
"We evaluate everything just like we did on the ground," he said. "Because ... things behave differently in space."
Blain's first job once the vehicle reaches orbit is to determine its exact location. He uses a variety of ground antennas to narrow down and then determine the precise orbit trajectory of the satellite. Once complete, he begins turning on payload components as well.
"When we turn on the payload antennas, the vehicle heats up," he said. "We do that partly to cook off all the excess particulate matter, specifically air. The vacuum of space will pull air out of the vehicle. That step helps us avoid electrical shorts. It's one of our lessons learned throughout the years from previous launches."
From there, Blain switches the navigation payload on, then attempts to get all of the computers that generate the GPS signals to synchronize.
The process performed by each of the analysts is an important segment of what's known in the Air Force as the on-orbit check out. All of a satellite's systems must check out prior to the transfer of satellite control authority, which typically occurs within a few weeks of launch.
Recently, the 50th Space Wing received satellite control authority of the GPS Block IIF-8 satellite, also known as SVN-69, but it's not the final step for the vehicle. It must be approved for operational acceptance, which is on pace to occur later this month, in order to be an official active satellite in the GPS constellation.
The Air Force plans to continue upgrading the constellation in the next few years, replacing aging Block IIA vehicles with more robust, modern, and capable Block IIFs. Three Block IIF satellites are planned for launch in 2015, with the first tentatively scheduled for March.
Story by By Scott Prater, Schriever Sentinel
---
Frontier Communications Honored
Frontier Communications is the recipient of praise from Brewster-based client U.S. Electrodynamics Inc., for emergency response efforts during the series of wildfires that raged across Central Washington this past summer.

U.S. Electrodynamics (USEI) operates a 100-acre, 54-antennae satellite Ground Station in the town of Brewster, providing critical communications to U.S. Government agencies in the continental U.S., as well as in the Pacific and Atlantic regions. These services are supported by high-tech infrastructure, transmitting mission-critical U.S. Defense Department communications, which accounts for more than half the services at the USEI Brewster Ground Station.
According to USEI CEO Jim Veeder, the Ground Station faced one of its biggest challenges when the series of wildfires began to wreak havoc—on July 18, with the Carlton Complex fire still on the move, more than 20 miles of critical telecommunications fiber burned to the ground. USEI lost all terrestrial (land-based) communication. The Okanogan County Public Utility District (PUD) estimated it would take several weeks before they would be able to restore communications. Knowing this, Frontier responded immediately to assist USEI, restoring communications within approximately 46 hours.
As a service provider that promises "Brewster never goes down" as part of its work with mission-critical U.S. Government customers, USEI was very humbled by the Carlton Complex Wildfire. "We were in crisis recovery mode; we lost nearly all communications due to the raging 300,000-acre wildfire," Veeder said. "For our U.S. Government customers, the situation was precarious at best. Thanks to Frontier, the situation dramatically improved as Frontier fully restored their services to USEI in less than 48 hours. Frontier did not stop restoration efforts once their fiber infrastructure was operational. They continued to work hand in hand with USEI, Okanogan County PUD and Douglas County PUD to develop a restoration solution for the destroyed Okanogan County PUD fiber serving our facility and others."
USEI was not the only organization adversely affected by the wildfires. Frontier and CenturyLink also restored services quickly to the Okanogan County 911, Ephrata 911, and Ferry County 911 through mutual collaboration and support. In addition, Frontier provided emergency temporary services to the "hot shot" crews of firefighters battling the wildfires, including service to a temporary heliport at the Pangborn Airport in Wenatchee.
More information is available at http://www.frontier.com/
---
Pathfinders remain vigilant as forces draw down in Afghanistan
Banter filled the corridors as the pathfinder platoon known as Red Team readied their rucksacks with recovery equipment such as ropes, glow sticks, extraction saws and weaponry to stage at Camp Dahlke, Afghanistan, November 8, 2014.
The Red Team pathfinders serving with Fox Company, 2nd Attack Helicopter Battalion, 82nd Combat Aviation Brigade, 82nd Airborne Division, are the primary rescue or extraction force for personnel in need, standing ready to stage themselves wherever operations within the Train Advise and Assist Command-East area of operations necessitate their recovery capabilities. Due to a reduction of U.S. and coalition forces across Afghanistan, such planned staging of rescue and recovery personnel is necessary to ensure a quick response should such life saving actions become necessary.
"We have mission-ready aircraft and personnel that can respond in 15 to 30 minutes to a downed helicopter, or to whatever is needed on the battlefield," said 1st Lt. Kevin Frey, a native of Fort Worth, Texas, who serves as a pathfinder platoon leader for Fox Company's Blue Team, 2nd Bn., 82nd CAB.
Frey explained there are two pathfinder platoons, the Red and Blue Teams, which make up the pathfinder (Fox) company.
"We are a specialty subset of infantry, like a scout or mortar platoon are specialty groups, and as such have a very specific mission… There are only three pathfinder companies in the Army, one in the 82nd (Div.), and two in the 101st Airborne. Our mission is to stand ready for personnel recovery missions throughout eastern Afghanistan."
As coalition troops continue to become more and more scarce throughout Afghanistan, the pathfinders will preposition or forward stage themselves somewhere geographically closer to operations that are underway to reduce risk, said Capt. Matthew Hoffman, a native of Limestone, Maine, who serves as the pathfinder company commander.
"Our job is mainly for downed aircraft and we have a lot of specialty equipment for that mission. We have belaying capabilities if the landing zone isn't safe for the helicopter and we can rappel to where we need to be," Hoffman said. "We also have the K12 saw that cuts through armor, and a hand-held pneumatic Jaws of Life that really helps if you ever had to get someone out of an aircraft. We can also sanitize the aircraft if needed. Our goal essentially is to get in and get out quickly without leaving anybody or anything important behind."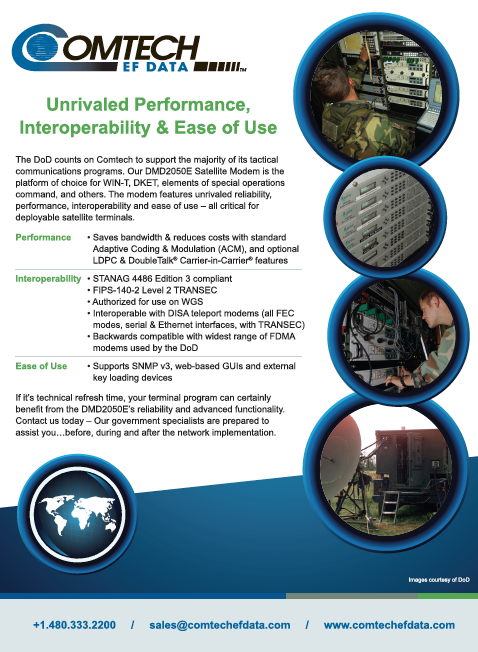 The pathfinders have also taken part in the downsizing effort, doing another traditional pathfinder role of sling loading equipment from several forward operating bases throughout TAAC-East with Chinooks.
"We moved millions of dollars worth of equipment to different locations quicker and safer than it would have been if they would have moved it on the ground," said 1st Sgt. John Ferrante, a New York City native, who serves as the pathfinder company's first sergeant.
Frey explained that the rescue and extraction mission that is now inherent to pathfinders has evolved over the last few years in Afghanistan due to needs on the battlefield.
Pathfinders traditionally go forward into enemy territory ahead of the main body of airborne forces to find drop zones where aircraft can safely drop paratroopers, as well as designate helicopter landing zones. He said they are basically logistics liaisons between air and ground commanders getting Soldiers and equipment on and off the battlefield safely. The insignia that embodies the pathfinder mission is a flaming torch with wings. Frey explained that the torch represents leadership and lighting the way forward similar to Olympic tradition where an athlete would lead the way with a torch to an athletic event, and the wings represent airborne capabilities.
Hoffman said that the rescue and extraction teams work very closely with their Army aviation partners and naturally share a special bond with them.
"The aviation companies to our left and our right that we fly around with are not just any aviators, they're our aviators," Hoffman said. "So when something goes wrong, those guys are not just coworkers, they're our friends, and my guys know when we're dragging them out of bed at all hours it is because we're doing something really important for them (the aviators)."
As Operation Enduring Freedom comes to a close and troops continue to draw down to suit a Resolute Support framework, pathfinders maintain a vigilant watch to keep what troops are left on the battlefield safe.
Story by U.S. Army Staff Sgt. Whitney Houston, Office of the Secretary of Defense Public Affairs, 128th Mobile Public Affairs Detachment U.S. Forces Afghanistan
---
New Advanced Systems + Development Directorate @ SMC
While space officially begins at 62 miles above the Earth's surface, for the men and women of the Air Force, space starts near sea level at the Space and Missile Systems Center in El Segundo, California.
SMC's innovation to the operations mindset recently shifted into high-gear with the merger of two SMC directorates charged with charting the future for Air Force Space Command: the Space Development and Test Directorate and the Development Planning Directorate. The newly combined directorate, now known as the Advanced Systems and Development Directorate (AD), was officially activated October 7th and is led by Col. Troy Brashear, the new director and his deputy director, Col. Jeffrey Stutz.
SMC/AD is charged with the single mission to "drive future space capabilities through collaborative, innovative, developmental planning and demonstrations." This new directorate brings the science and technology, pre-systems acquisition, and developmental planning expertise resident at Los Angeles Air Force Base together with the advanced test, demonstration and launch capabilities located at Kirtland AFB in Albuquerque, New Mexico
AD's new mission is essential to SMC's goal of developing affordable and resilient space capabilities now and into the future.
---
NROL-35's Eye Spy In The Sky For National Defense Launched By ULA
A United Launch Alliance Atlas V rocket carrying a payload for the National Reconnaissance Office lifted off from Space Launch Complex-3 on December 12 at 7:19 p.m. PST. Designated NROL-35, the mission is in support of national defense.
Jim Sponnick, ULA vice president, Atlas and Delta Programs, said, "This mission was launched on the most powerful Atlas ever launched from California with more than two million pounds of liftoff thrust. This was enabled by the addition of the four solid rocket motors, providing additional performance as required to meet our customer's needs."
The launch was carried out by an Atlas V Evolved Expendable Launch Vehicle (EELV) 541 configuration vehicle, which includes a 5-meter diameter payload fairing, along with four Aerojet Rocketdyne solid rocket motors attached to the Atlas booster. The Atlas booster for this mission was powered by the RD AMROSS RD-180 engine and the Centaur upper stage was powered by the inaugural flight of the Aerojet Rocketdyne RL10C-1 engine.
ULA's next launch is the Atlas V Mobile User Objective System (MUOS-3) satellite for the United States Navy scheduled for January 20, 2015 from Space Launch Complex-41 at Cape Canaveral Air Force Station, Florida.
The EELV program was established by the United States Air Force to provide assured access to space for Department of Defense and other government payloads.
The commercially developed EELV program supports the full range of government mission requirements, while delivering on schedule and providing significant cost savings over the heritage launch systems.
With more than a century of combined heritage, United Launch Alliance is the nation's most experienced and reliable launch service provider.
ULA has successfully delivered more than 90 satellites to orbit that provide critical capabilities for troops in the field, aid meteorologists in tracking severe weather, enable personal device-based GPS navigation and unlock the mysteries of our solar system.
For more information on ULA, visit the ULA infosite at http://www.ulalaunch.com .
---