Space launches are about to become more efficient, cost-effective and digitally advanced, thanks in part to the reorganization of Space Systems Command (SSC), and its new assured access to space strategy. Access to space cannot be taken for granted: everything from our country's national security, to the economy, to the safety and lethality of our warfighters across the U.S. Department of Defense depends on our continued ability to launch satellites when needed, and into the precise orbits required.
---

---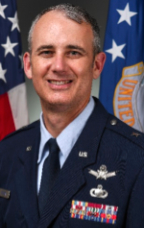 Brig. Gen. D. Jason
Cothern
To ensure this mission, SSC has brought together launch acquisition and operations, including Space Launch Deltas serving the East and West Coast ranges as part of its new Assured Access to Space (AATS) organization. Led by Program Executive Officer, Brig. Gen. D. Jason Cothern, SSC deputy commander, AATS consists of three components: Launch Enterprise at the Los Angeles Air Force Base; Space Launch Delta 45 at Cape Canaveral Space Force Station and Patrick Space Force Base, Florida; and Space Launch Delta 30 at Vandenberg Space Force Base, California.
"We're probably in a better place now than we've ever been in terms of assured access to space," said Col. Robert Bongiovi, director of SSC's Launch Enterprise, which manages the National Security Space Launch (NSSL) and Rocket Systems Launch Programs (RSLP).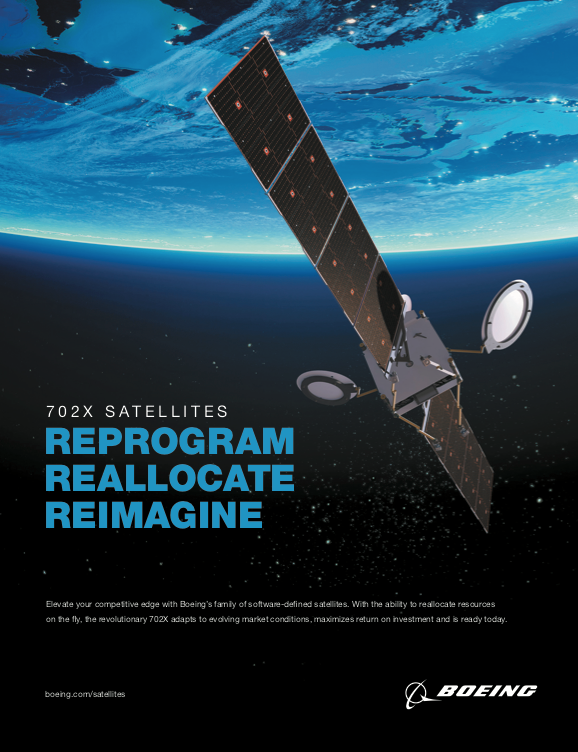 NSSL provides assured access for the nation's most critical warfighting space assets, launches that often have demanding orbits and complex payloads. These launches cannot fail and the program currently has a record of 87 consecutive successful launches. The RSLP is focused mainly on smaller launches: suborbital, experimental, and demonstration, but also can operational launches, such as a recent launch for the National Reconnaissance Office.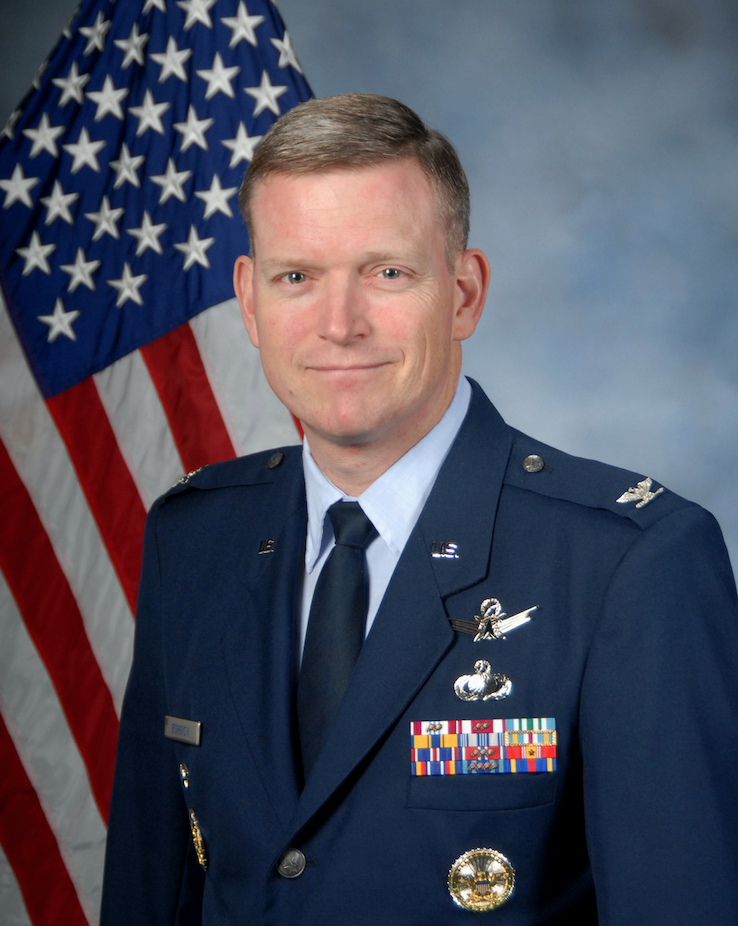 Colonel Rob Bongiovi
Partnership with commercial space industry partners such as SpaceX and United Launch Alliance has helped SSC harness new technological discoveries to improve launch reliability and success and has also made launches more cost-effective, Bongiovi said. Since 2013, SSC has been able to reduce its lifecycle costs by $22 billion, and has returned $7 billion in budgeted funds for other warfighting capabilities.
"As defined by law, 'Assured Access to Space' means making sure there are multiple ways to get any of our payloads into orbit at any given time, but it's broader than that," Bongiovi said. "Some of our payloads have really robust demands on what mass needs to go into what orbits, and that makes it hard to be affordable unless you take advantage of what industry is doing on the commercial side and partner with them on the harder missions we need to fulfill. The U.S. commercial launch industry is the envy of the world, and the two launch deltas were working to strengthen their partnerships with industry even before the standup of SSC and the subsequent reorganization."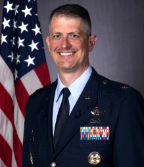 Col. Robert Long
"One of the most significant advantages of the SSC stand-up is the alignment of the East and West Coast ranges and the Launch Enterprise under the Assured Access to Space Corps," said Col. Robert Long, commander, Space Launch Delta 30. "We had built solid partnerships over decades, but until we merged under one organization, we existed in two very different chains of command. Now, the entire team that focuses on launch and test is all sitting at the same table working for a single person. This is going to accelerate and improve upon our already strong relationships. It represents a tangible example of the benefits of the flatter organizational model the USSF is now operating under."
Bongiovi added, "Bringing the launch ranges and Launch Enterprise together enables us to be more synergetic in our activities and allows us to have a single, two-star general officer-led organization where we can work together to solve problems, plan for the future and implement some of the critical innovation that's needed as we move to a more demanding and responsive capacity. It really removes red tape – there's been about two echelons of leadership removed, and certainly a lot more coordination is able to happen this way."
"From the perspective of national security, we see the growth in commercial space as a strategic benefit to the nation, so we work hard to meet the needs of both industry and the DoD," Long added. "We work closely with our commercial launch service providers to offer them equal access to the Ranges and the full spectrum of services that we offer to all of our customers. As a result, we have seen innovation and competition in the launch services market create new opportunities for National Security Space at lower costs than ever before. Additionally, we are modernizing our Range services through technology and infrastructure investments that enhance our flexibility and capacity. These investments are already yielding more launch availability, and reducing schedule conflicts, allowing both industry and the DoD to coexist rather than compete for Range time."
"We're successful because of our industry and it's important that we keep that in mind," Bongiovi said. "Every time they do a launch, every time they develop or upgrade their systems, it's benefiting the national security of the United States as well. This is a true partnership, whether it's because we can use those systems as the starting point for a more complex launch that we need to do, or whether we can count on their expertise to allow us to move more rapidly down a learning curve to reduce the cost of mission assurance."
Space Launch Delta 30 operates the Western Range and provides range and spaceport capabilities for National Security, civil and various private industry contractors as well as missile testing, aircraft testing and ground- and sea-force exercises. "We support the Missile Defense Agency, Air Force Global Strike Command, the National Reconnaissance Office, the Combined Force Space Component Command, Delta 5, Delta 1, and many, many others," Long said. "In addition to providing world class range services, we are a strategic platform providing world-class installation support to enable global power projection. Our footprint covers more than 118,000 acres of land and we support approximately 11,000 military, civilians, contractors, dependents and retirees."
"We see Vandenberg as the 'Range of Choice' for launching satellites into polar orbit, conducting ICBM test launches, supporting missile interceptor tests, collecting critical data for aeronautical operations and military exercises in the broad ocean off our coasts, and a host of other unique services relevant to both the DoD and industry," Long said. "These are all growth areas. The demand for test mission support is at an all-time high. ICBM testing only occurs at Vandenberg."

He continued, "For example, the Ground Based Strategic Deterrent program is a huge growth area for us in this domain. Also, our established spacelift partners, like United Launch Alliance and SpaceX, are projecting significantly more launches than they have in the past. Additionally, we are working closely with a number of emerging commercial launch service providers — like Firefly, Relativity and ABL, just to name a few — and we continue to explore new ways leveraging Vandenberg's unique location for space launch and test activities. Each of these companies bring unique capabilities and potential for even higher launch rates. The next decade and beyond will be very exciting for our mission, our base and our local community."
Space Launch Delta 45 operates the Eastern Range and provides services and support for National Security, civil and commercial missions and typically launches payloads into GEO orbits. The USSF "Range of the Future" initiative over the next decade will include infrastructure enhancements, scheduling overhauls and other improvements to bring in a new era of U.S. spaceports. One major change will be adopting Automated Flight Safety Systems (AFSS) by 2023.
"Traditional flight safety systems require a vast array of ground-based assets to ensure that we know where the rocket or missile is at all times, and that we have the capability to terminate it in flight if it presents a risk to the public," Long explained. "Through tremendous innovation by both government and industry, we have collapsed the functionality of that network of sensors and transmitters on the ground into a system on-board the rocket itself. AFSS maintains the same extremely high standards of public safety protection, while eliminating many dependencies on the ground. AFSS is the one of the most significant enablers to transforming the ranges into national spaceports.
"Ideally, a national spaceport will provide launch opportunities similar to how an airport provides flight opportunities. The vision is that launch service providers and the DoD test community will be able to launch on-demand with policies and norms in place that facilitate safe, flexible, repeatable and simultaneous operations. To make this vision a reality, we anticipate a whole- of-government approach with representatives from not only the DoD, but also the Federal Aviation Administration, the Department of Commerce, the Department of Transportation and many others. This transformational operating model will promote orbital and suborbital launches for multiple customers with diverse business goals or mission requirements."
"The rest of the world is copying what our launch industrial partners are doing," Bongiovi said. "And we're going to make sure that we continue to provide the best launch capability in the world, and do it in a way that's affordable and meets the needs of the upcoming threats in the changing world."
Space Systems Command is the U.S. Space Force field command responsible for rapidly identifying, prototyping and fielding resilient space capabilities for joint warfighters. SSC delivers sustainable joint space warfighting capabilities to defend the nation and its allies while disrupting adversaries in the contested space domain.
SSC mission areas include launch acquisition and operations; space domain awareness; positioning, navigation and timing; missile warning; satellite communication; and cross-mission ground, command and control and data.
Contact Space Systems Command at SSC@spaceforce.mil — follow on LinkedIn.
---