New Falcon III® Family Member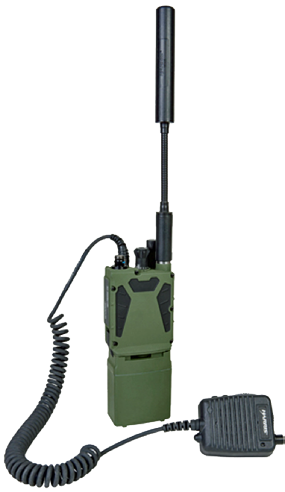 Harris Corporation has introduced their Falcon III® RF-7850S advanced wideband Secure Personal Radio (SPR™).
This unit will provide modern-day warfighters with secure networked voice, data and situational awareness in a single, lightweight, easy-to-use platform.
The RF-7850S is the successor to the globally fielded RF-7800S SPR Team Radio and provides increased power as well as greater waveform and spectrum flexibility.
The new radio expands Harris' next-generation Falcon III® radio family, which now covers every tier of the battlefield, from handhelds at the tactical edge to vehicular and airborne communications.
According to Matt Nearpass, director, product management, Global Networking Products, Harris Communication Systems, Harris will now be able to offer their customers a common user experience across each tactical tier of the battlefield with a single platform and seven products.
harris.com//solution/harris-falcon-iii-rf-7850s-spr-advanced-wideband-secure-personal-radio
---
US Air Force Approves Of New RPA Initiatives
The US Air Force recently approved two initiatives for the remotely piloted aircraft career field.
First, eight RPA reconnaissance squadrons will be redesignated as attack squadrons. Second, Air Force Chief of Staff Gen. Mark A. Welsh III authorized RPA aircrews to log combat time when flying an aircraft within designated hostile airspace, regardless of the aircrew's physical location.
The changes were two of many recommendations that emerged as part of Air Combat Command's Culture and Process Improvement Program, which seeks to address a number of issues affecting operations and the morale and welfare of Airmen across the RPA enterprise.
"The Airmen who perform this essential mission do a phenomenal job, but we learned from the RPA pilots, sensor operators and their leaders that these Airmen are under significant stress from an unrelenting pace of operations," said Air Force Secretary Deborah Lee James. "CPIP was established to help stabilize the RPA enterprise. These policy changes are steps toward addressing issues highlighted by RPA operators in the field."
The redesignation will affect the names, but not the core missions of RPA squadrons at Holloman Air Force Base, New Mexico; Whiteman AFB, Missouri; and Creech AFB, Nevada.
These units, consisting of approximately 600 officers and 700 enlisted Airmen, will continue to provide real-time intelligence, surveillance and reconnaissance to commanders, close air support to ground troops, and post-operation battle damage assessment to senior leaders.
Previously, squadrons consisting of MQ-9 Reaper aircraft were designated attack squadrons, while squadrons of MQ-1 Predator aircraft were designated reconnaissance squadrons.
The redesignation anticipates the Air Force's ongoing transition to an all MQ-9 fleet and acknowledges the capability of these units to support military operations that can include strikes against targets.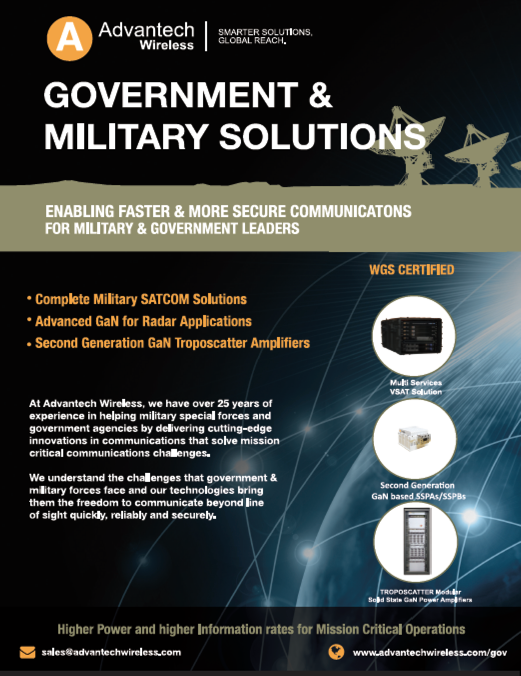 The cost of the redesignation is minimal, mostly affecting signs, stationary and other local items that display the unit's name or emblem.
"Aerial warfare continues to evolve. Our great RPA Airmen are leading that change. They are in the fight every day," Welsh said.
"These policy changes recognize the burdens they bear in providing combat effects for joint warfighters around the world."
Since their first employment over the Balkans, Air Force RPAs have been in high demand, according to Air Force senior leaders. This has led to rapid expansion of both the number of squadrons and the number of operators.
Unique organizational structures and names evolved during this time, and the Air Force is now taking steps to standardize operations and improve conditions for operators.
The RPA mission "...is instrumental to achieving decision advantage against our enemies, is an indispensable asset to our national security, and is the backbone to the success of our fights in Iraq, Syria, Afghanistan, and other areas combating extremism and terrorism," Gen. Hawk Carlisle, commander of ACC, said March 16 in his testimony to the US Senate Committee on Armed Services. "The Air Force is fully invested in continuing to achieve sustainability of this enterprise."
The Air Force reduced the number of combat lines to 60, from 65 in 2015. They also increased incentive retention pay for pilots to $25,000, matching incentive pay for rated pilots in other airframes.
ACC is expanding the training pipeline for operators, creating a more robust force and decreasing the current operational tempo.
A combat operations-to-dwell ratio of 2:1 will provide Airmen predictable schedules, improve work-life balance, enable further professional development, offer increased training opportunities, and ultimately improve readiness, according to Col. Jeffry Long, ACC's director of CPIP.
Story by Secretary of the Air Force Public Affairs
---
Flight Tests Of General Atomic's Predator C Avenger Are Successful
General Atomics Aeronautical Systems, Inc. (GA-ASI), has completed successful flight tests of their Predator® C Avenger®, which is equipped with a MS-177 Electro-optical/Infrared (EO/IR) sensor manufactured by UTC Aerospace Systems.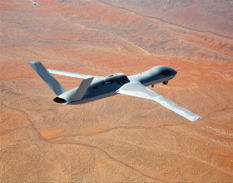 MS-177, an advanced sensor in UTC's SYERS family of sensors, is a key component that supports GA-ASI's effort to equip Avenger with a long-range imaging capability. MS-177 is more technically advanced than the SYERS 2 flying on U-2 aircraft and also is significantly more affordable to manufacture. The sensor is a 7-band multi-spectral system that can be upgraded to a 10-band system to enhance target detection for maritime applications.
Linden Blue, CEO, GA-ASI, said "A MS-177-equipped Avenger provides a strategic ISR capability at a fraction of the cost of other ISR collecting platforms, offering high-resolution imagery from significant standoff ranges, thereby expanding the situational awareness of the warfighter greatly."
During government-funded testing, Avenger demonstrated its ability to collect high-resolution imagery of land-based and littoral objects with the MS-177 sensor at altitudes above 37,000 feet Mean Sea Level (MSL). A total of seven test flights occurred between January and February 2016 at Naval Air Weapons Station, China Lake, California.
GA-ASI plans to begin flight testing of an Improved Avenger in October 2016, which will further enhance the operational capabilities of the MS-177. With an increased wingspan of 76 feet, Improved Avenger will extend the aircraft's already impressive endurance from 15 hours to 20 hours, thus increasing the utility of MS-177 over a longer period of time.
The Improved Avenger will provide an optimal balance of long loiter ISR and precision-strike capability, supporting a wide array of sensors and weapons payloads to perform high-speed, long-endurance, multi-mission ISR and ground support missions.
ga-asi.com/predator-c-avenger
---
"Mini" Space Fence Prepares Engineers + Airmen for Orbital Debris Monitoring
Off a busy suburban street near Philadelphia, Pennsylvania—and within sight of a popular shopping center—testing is underway for a system that will monitor hundreds of thousands of pieces of junk orbiting the Earth and threatening active satellites and the International Space Station (ISS).
The US Air Force's Space Fence marked a major accomplishment earlier this year, after a scaled-down version of the end-item system recorded its first track of a satellite.
"First track is major milestone for us and represents that we have a functioning radar," said Bruce Schafhauser, Space Fence Program Director for Lockheed Martin. "It's the first time the end-to-end radar loop is closed and we track real objects in space. The first track and the new test facility means we are one step closer to delivering a dramatic tenfold improvement in space situational awareness and orbital monitoring capability."
It's a critical mission. The space station crew has conducted at least 25 avoidance maneuvers to avoid space junk. Space junk traveling at speeds of nearly eight miles per second passed the station four times in 2015.
Long before Space Fence begins S-band radar tracking of objects from its site on a narrow island in the middle of the Pacific Ocean, Lockheed Martin engineers and US Air Force personnel are testing and training on a scaled-down version of the system from the comfort of New Jersey.
The test facility is used for early validation of hardware, firmware and software that will enable the Space Fence system to detect, track, and catalog orbital objects that facilitates the prediction and prevention of collisions in space. The test site will also provide early lessons learned on installation of the S-band ground-based radar, support maintenance training and allow engineers to test verification procedures.
"The main objective is to reduce risk of discovering something unexpected in the Marshall Islands—especially because we will be integrating a new radar system on a massive scale," said Schafhauser. "Some things as simple as mechanical fit or installation sequence will be much better understood before we arrive on island."
Air Force personnel are at the test facility running procedures as well, to prepare for formal acceptance testing the new system.
"Our strong partnership with the Air Force leads to learning and discovery on both sides," Schafhauser added. "The collaboration in the Moorestown facility drives great efficiencies before the installation and test commences on Kwajalein."
Space Fence will replace the existing Air Force Space Surveillance System, or VHF Fence, which has been in service since the early 1960s. Space Fence is a scalable solid-state S-band radar capable of detecting much smaller objects than the current system.
Space Fence system's accuracy and its persistent surveillance decreases orbital uncertainty to maintain custody of space objects and to alert operators of changes in the space environment.
By using an open-architecture system, Space Fence can adapt to future missions requiring various tracking and coverage approaches. The inherent flexibility of the digital array radar allows for tasking in deep space simultaneous with un-cued surveillance mission.
Construction continues at the six-acre Space Fence site 2,100 miles southwest of Honolulu. Forty-five hundred cubic yards of concrete now form the foundation of the sensor site and the start of vertical ring walls that will support the air inflated Kevlar roof that provides transparency to radio frequency (RF) transmissions.
The test facility will remain in place so that teams can provide long-term support after the system is operational on Kwajalein in 2018.
lockheedmartin.com/
---
SMC's CAMMO Contract To L-3
The Air Force has awarded a $43,874,673, fixed-price incentive contract to L-3 National Security Solutions for the operations, maintenance, and sustainment of the Air Force Satellite Control Network.
The Consolidated Air Force Satellite Control Network (AFSCN) Modifications, Maintenance, and Operations (CAMMO) contract is a seven-year, Fixed-Price Incentive (Firm Target) (FPIF) contract which has been awarded through a competitive, best-value source selection process. The CAMMO contract will be for a maximum period of seven years with a six-month extension of services option (one 1-year base + six 1-year options + 6-month extension of services option).
The CAMMO contract is a services acquisition effort integrating and consolidating AFSCN weapon system and operating location requirements from two existing contracts into a single operations, maintenance, and sustainment (OM&S) contract. The two existing contracts are: the Satellite Control Network Contract (SCNC) and the Network and Space Operations and Maintenance (NSOM) contract. Current operations, operations support, remote site support, and Level 1 (organizational) maintenance is provided under the NSOM contract with Harris Information Technology Services (HITS) Corporation. Sustainment, Level 2 (depot) maintenance, sustainment modifications, and factory compatibility testing are provided under the SCNC with Honeywell Technology Solutions Incorporated (HTSI).
This approach will require the CAMMO contractor to provide a defined level of service across the network based on system performance measures. This will incentivize the contractor to implement efficient processes across OM&S and have the opportunity to optimize their workforce, subject to mandatory requirements of the Performance Work Statement and compliance documents. The objective of CAMMO is to maintain performance and reduce OM&S cost for the AFSCN without adding additional risk. This acquisition strategy enables AF Space Command to streamline critical space operations, save scarce funding, and usher in a new era of vertically integrated service-based contracting for the AFSCN.
The AFSCN is a global network of communications and computer systems that support a growing inventory of increasingly complex space vehicles which support operational forces in peace and wartime. It is designed to have the flexibility to support a wide spectrum of orbiting satellites. A large number of satellites with various altitudes and orbit inclinations are supported on a 24-hour per day, 7-day a week schedule. In addition to the primary support provided to DoD, the AFSCN also provides services for non-DoD organizations, National Oceanic and Atmospheric Administration (NOAA), and US—sponsored programs of foreign governments.
The Space and Missile Systems Center is the US Air Force's center of acquisition excellence for acquiring and developing military space systems including Global Positioning System, military satellite communications, defense meteorological satellites, space launch and range systems, satellite control networks, space-based infrared systems, and space situational awareness capabilities.
---
NexGen ADS-B for Drones Tiny Transceiver Developed
A Palo Alto, California, company has released the first in a series of lightweight Automatic Dependent Surveillance-Broadcast solutions for drones—the pingRX is the first of these, enabling ADS-B In for drone pilots.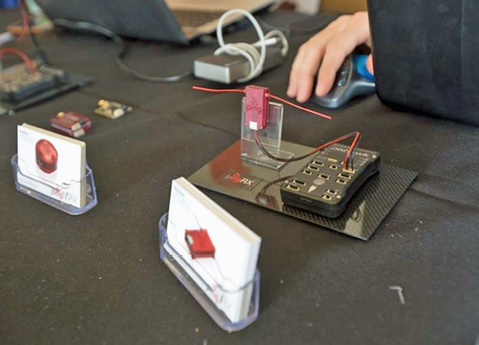 The "detect" in "detect and avoid" is quite a challenge when it comes to drones, as even unmanned aircraft models designed for professional use can be as small as a dinner plate.
uAvionix has built at least a partial solution: drone-sized ADS-B devices that help drone pilots spot manned aircraft at a distance, and (coming soon) broadcast drone positions.
Small enough to mount on even the most modest quadcopter, the devices are among the first tangible products to emerge from a sprawling collaboration of government agencies, academia, and private companies—all focused on the safe integration of unmanned aircraft into the National Airspace System.
Similar to much of the technology being developed to keep manned and unmanned aircraft separated, the pingRX is functional but not yet fully realized. As with manned cockpits, the drone pilot will only "see" data on aircraft that are visible to the ADS-B system, either by virtue of signal transmission or radar coverage.
Integrating the pingRX (and related products still in the pipeline) with DJI products also remains a work in progress, which is an important issue given DJI's global dominance of the drone market.
DJI, based in China, is a leader in the consumer and small commercial drone markets, controlling more than 50 percent of this market by even the most conservative estimates, higher still in some segments.
The uAvionix booth at the Small Unmanned Systems Business Exposition in San Francisco earlier this year featured the smaller-than-a-business-card pingRX, and the coming ping2020 (which broadcasts ADS-B Out data through a built-in transceiver, and at a total weight of 25 grams) and the pingNAV system that is also in development.
The pingNAV, at 30 grams, will add a Wide Area Augmentation System (WAAS) GPS receiver to fully facilitate ADS-B Out.
uAvionix Director of Business Development Adam Paugh noted that the company is intimately involved in the NASA Unmanned Aircraft System Traffic Management program, part of the aforementioned government-academia-industry collaboration to develop technology and systems for drone separation and safety.
"Ninety percent of the (NASA UTM) teams are using our equipment," Paugh said. "We see the future as something where everything that flies will be tracked."
The miniature receivers and transceivers on display were connected to Pixhawk autopilots made by 3D Robotics, though Paugh noted that the various systems can integrate easily with any drone software using the MAVLink (Micro Air Vehicle Link) protocol.
Paugh said uAvionix is actively working with an array of drone makers to integrate the ADS-B technology at the factory, and within the various mobile apps used to control drones.
For now, users can display traffic information from the pingRX in a separate application on the same (or another) device; the same basic device (pingUSB) can also plug into a USB port and allow a laptop or tablet running a program called Virtual Radar Server to display the inbound traffic signals on a map view.
In the drone-mounted version, the inbound (1090 and 978 MHz) signals are fed to the drone's on-board electronics for transmission to the pilot via control telemetry, allowing drone pilots access to the same situational awareness information that manned pilots can utilize through their own avionics or mobile devices.
Paugh said the company has worked hard for many months to miniaturize the transceivers and receivers, and hopes to sell many of them, both to factories and the public, including those who build their own drones.
"We kind of envision it to be on any drone that would hit the market," Paugh said.
He noted that all of the aircraft-mounted equipment keeps power consumption low enough to avoid significant reduction of flight time.
uavionix.com/
---
US Air Force SSA Contract Awarded To Orbit Logic
Orbit Logic has signed a Phase II SBIR contract sponsored by the Air Force Research Laboratory (AFRL) to research and implement software to optimize the scheduling of observations of known space objects and the search for unknown space objects from ground observation sites for improved Space Situational Awareness (SSA).
Orbit Logic is teamed with the Colorado Center for Astrodynamics Research at the University of Colorado at Boulder and the University of Texas at Austin for this effort and the firm will be working closely with the AFRL team at the Maui Space Surveillance Site in the execution of this contract.
The work will leverage Orbit Logic's existing scheduling software framework to rapidly prototype and compare new algorithms, refine figures-of-merit (FOM), and simulate and compare resulting observation schedules.
The University of Colorado and University of Texas will develop and refine Finite Set Statistics (FISST) methods to prioritize known-object observation opportunities and search areas for unknown space objects that are then scheduled within the Orbit Logic scheduling software.
This contract is a continuation of a successful Phase I contract in which Orbit Logic and its subcontractor team developed and demonstrated prototype software including an SSA-specific FOM, FISST prioritization and target density prediction methods, and methods for optimized tasking of ground sensors for SSA observations.
The proposed software solution will provide a configurable, automated system to improve sensor tasking efficiency and responsiveness for SSA applications. The FISST algorithms for task prioritization, specialized scheduling algorithms for sensor tasking, and configurable SSA-specific figure-of-merit will together provide optimized and tunable scheduling for the Maui Space Surveillance Site and other sites and organizations across the US military and for allies around the world.
orbitlogic.com
wpafb.af.mil/AFRL/
ccar.colorado.edu/
utexas.edu/
---