In a previous SES Government SOLUTIONS, offered was a report from a conference held in October that focused on the uses of hosted payloads and small satellites (smallsats) to accomplish government missions.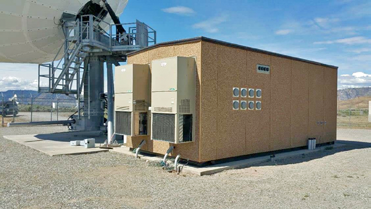 Heard repeatedly during the conference was that the government and military understood the benefits of hosted payloads to their missions and budgets, but were concerned about the risks associated with using them.
This sentiment was shared by almost all of the government speakers at the event, and was echoed in this statement by Major James Crane, the Deputy Branch Chief of the Air Force's Hosted Payload Office, within the Space and Missile Systems Center (SMC):
"I would like to acknowledge the frustration that you all have with how quickly the government has adopted hosted payloads. It's not really a technical issue. It really comes down to how the government deals with risk. We also have frustration from the side of the government with our inability to adopt hosted payloads."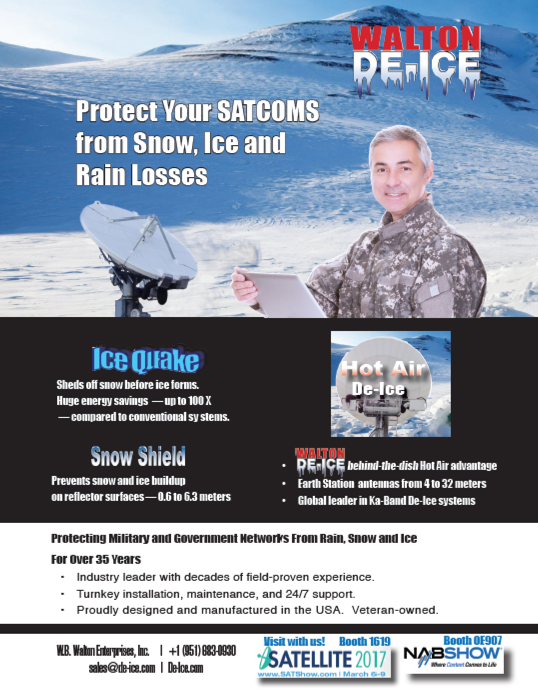 However, not all agencies are finding hosted payloads too risky to implement. Recently discussed was a successful NASA hosted payload program on the GovSat Report called Global scale Observation of the Limb and Disk—or GOLD, for short.
Additionally, Raytheon and the Federal Aviation Administration (FAA) are currently working with SES GS on their own hosted payload program that—when complete—will deliver some essential and mission-critical information for the federal agency.
The FAA's hosted payload program is called the Wide Area Augmentation Service (WAAS) and is designed to provide real time GPS corrections from geosynchronous orbit (GEO) to augment the GPS signals being provided by the Air Force's GPS fleet at Medium Earth Orbit (MEO).
The WAAS signal adjusts the measured GPS positions to account for fluctuations in signal delays through the atmosphere due to ionization—providing enhanced safety of flight, more-direct routing for air traffic and eventually allowing GPS-guided precision approaches and landings.
Where Does The WAAS Program Stand?
A WAAS payload is hosted on the SES-15 spacecraft that is currently undergoing spacecraft level system test at Boeing.
On schedule to launch from Kourou in the second quarter of 2017, the WAAS payload will transmit in the same L-band frequencies as the GPS fleet. C-band uplink of the WAAS signals relayed through SES-15 will come from two redundant Earth stations; South Mountain, California, and Brewster, Washington.
South Mountain has been preparing for installation of a Raytheon-provided C-band uplink antenna and has received a new optical fiber connection to meet a requirement for physical diversity of communications.
The FCC licensing for the site is expected to be granted shortly. Meanwhile, an existing antenna at Brewster has been retrofitted with a modified circular feed and similar L-band receive Phased Array Antenna (PAA). USEI, the Brewster site owner, had also made upgrades to the generators and UPS to ensure resiliency.
On orbit operations are expected to commence in the first quarter of 2018. Signals from the WAAS payload on SES-15 will start transmitting through to GPS receivers over the US later in 2018, following a trial and testing period.
The WAAS program continues to be an excellent example of a recurring operational hosted payload success for the USG.
---
Command and control en route is something that you hear discussed frequently by military leaders and decision makers— and with good reason.
In our personal lives, mobile connectivity is ubiquitous. Using laptops and mobile devices, we can access applications for communication, such as email, phone and video teleconference. That high-quality, remote connectivity we are accustomed to in our personal lives is possible on airplanes and cruise ships thanks to SATCOM.
The government and military's senior leadership expects the same capabilities and conveniences as your average consumer. They want to be connected all of the time. They want to have access to all of the services and applications available to them on the go as they have access to in
their office.
Most importantly, they don't want major decisions to have to wait until they're reconnected on the other end of a long flight, and they don't want to have to major important decisions without all necessary information because it's simply not available to them.
This is why the Department of Defense (DoD) and Air Force operate the Senior Leader Command, Control, and Communications System—Airborne (SLC3S-A) network.
According to the Air Force, the SLC3S-A, "…Provides executive airborne communications supporting world-wide command and control capabilities to US government senior leaders (i.e., the President of the United States (POTUS); Vice President of the United States (VPOTUS); Secretary of Defense (SECDEF); Secretary of State (SECSTATE); Chairman, Joint Chiefs of Staff (CJCS); Unified Combatant Commanders (COCOMs); and their staff as well as other government senior leaders)."
Effectively, the SLC3S-A delivers secure and non-secure voice, data, and video connectivity to senior leaders en route so that they can carry out their duties and responsibilities.
As with most similar inflight and nautical networks, the SLC3S-A relies heavily on SATCOM to connect these senior leaders to the capabilities and information they require.
However, the existing SLC3S-A infrastructure is relatively proprietary and built on older technology that not only gives the government less flexibility, but also makes the system very expensive to operate. For this reason, the Air Force is looking to modernize SLC3S-A in the coming year.
More...
In the coming year, the Air Force will be releasing an RFP for a new SLC3S-A. Although the RFP is not yet public, the general understanding across the satellite industry is that this version of the SLC3S-A is to be built on open standards that will allow the Air Force to use a range of different modems and bandwidth providers.
This new, more open, SLC3S-A will utilize a modern satellite modem that gives the Air Force the ability to use both wideband satellite signals and HTS signals. This is key, as HTS truly is the future of satellite.
Today's advanced HTS utilizes smaller spot beams instead of the wider beams found on traditional geosynchronous satellites. These spot beams offer higher bandwidths and throughputs, making it possible to transmit more data, faster and at lower cost to the end user.
By enabling the SLC3S-A to use HTS signals, the Air Force will enable even more high bandwidth capabilities to senior leaders on the move, and also cut costs for the military in the long run.
To accomplish this, the new modems used in the SLC3S-A will need to be able to transition from beam to beam, since the circumference of each beam will be smaller in HTS environments than in wideband use. However, an open source modem capable of accomplishing this is currently in the works, and is expected to be a vital part of SLC3S-A in the future.
Building A Better SLC3S-A
By reevaluating SLC3S-A, embracing open standards and working to ensure that SLC3S-A can work with tomorrow's advanced HTS signals, the Air Force is taking huge strides to ensure that senior leaders can have command and control en route.
However, there are some decisions that are still to be made that could drastically impact just how flexible and powerful the SLC3S-A network is in the future.
Here are a few considerations for the Air Force to keep in mind if they're going to ensure that the SLC3S-A is everything that it can be, and more:
1. Evaluate COMSATCOM providers on bandwidth and throughput—not all COMSATCOM providers are built the same. In fact, some satellite constellations are capable of delivering more bandwidth and higher throughputs per HTS spot beam than others. If the purpose of refreshing the SLC3S-A to be more open and feature higher bandwidth for more demanding applications, it would be counterproductive to embrace a COMSATCOM provider that offers lower bandwidth and lower throughputs via its satellites. This becomes even more important if senior leaders are traveling in areas with high satellite use. These lower bandwidth and lower throughput satellite beams will become stressed more easily, and both accessibility and performance will be hindered – leaving senior leaders with lower than optimal performance or no service when needed.
2. Stay flexible with satellite bands—Aside from decreasing cost and increasing bandwidth, the SLC3S-A is being reevaluated to increase flexibility. That means it would once again be counterproductive to tie the SLC3S-A to one satellite band. It's essential that the SLC3S-A work with both Ka and Ku band if the Air Force wants the most flexibility, as well as the best return on their investment. There isn't anything significantly different or special about Ka band. In fact, it was mostly utilized because providers didn't have access to Ku. What is different about Ka is its relatively higher cost equipment, and other engineering challenges that it creates – including a need to worry about and handle higher heat dissipation. If flexibility really is a driving force for reevaluating SLC3S-A, then it is not recommended for the Air Force simply stick to just using Ka band.
SLC3S-A is essential for keeping senior government and military leaders connected regardless of their location. Reevaluating and reworking SLC3S-A to make it more open and enable it to work with advanced HTS signals is essential for enabling senior leaders to use the most bandwidth-hungry capabilities and applications en route. By ensuring that the COMSATCOM provider they choose offers the most bandwidth per beam and by not tying their hands with just Ka band, the Air Force can ensure they get the most flexibility, bandwidth and cost savings from the new SLC3S-A.

These articles are republished, courtesy of GovSat Report (ses-gs.com/govsat), and Executive Editor Ryan Schradin. He is a communications expert and journalist with more than a decade of experience and has edited and contributed to multiple, popular, online trade publications that are focused on government technology, satellite, unified communications and network infrastructure. His work includes editing and writing for the GovSat Report, The Modern Network, Public Sector View, and Cloud Sprawl.
His work for the GovSat Report includes editing content, establishing editorial direction, contributing articles about satellite news and trends, and conducting written and podcast interviews. Ryan also contributes to the publication's industry events and conference coverage, providing in-depth reporting from leading satellite shows.
The GovSat Report is sponsored by SES Government Solutions
(ses-gs.com/govsat).
---