Space Situational Awareness (SSA) has risen up the agenda recently. With an ever-increasing number of satellites in orbit and many new launches planned, it is more important than ever that we can remove existing debris, reduce risk of creating more debris, and track all objects to ensure good SSA and collision avoidance.
---

---
It is reassuring to see that there has been a lot of innovation and initiatives in this arena. However, with so many different providers looking to provide solutions to this, many of which are also looking to the satellite industry to fund these endeavors, are we at risk of duplicating efforts? How do we ensure a coordinated approach and who should fund these measures?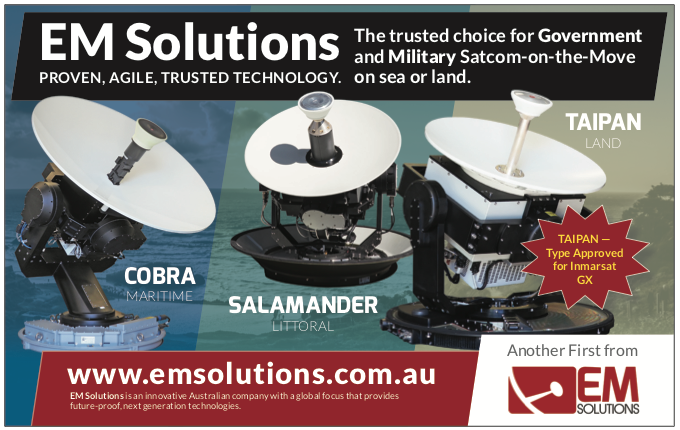 The Current State of Debris
The space environment surrounding Earth is full of debris as a result of hardware leftover from the many thousands of satellite launches by humankind, dating back to 1957 and of collisions between objects. It's difficult to precisely estimate the exact number of pieces of debris in space, partly due to our inability to track smaller debris, but there are approximately 21,000 objects currently tracked and an estimated half a million to one million fragments between one and ten centimeters in size that we cannot track. Orbital debris as small as 20 cm in size is capable of inflicting severe damage to active satellites.
On top of the debris problem, the space environment is becoming more and more crowded, as planned satellite launches into all orbits continue to accelerate. This makes the problem of safety in space two-fold, as debris poses a significant threat to operating spacecraft in terms of collisions, and this spacecraft operates in an ever more congested space. Furthermore, continuing fragmentation of debris will increase, creating new hazards.
As the SDA has asserted for some time, the growing problem of debris is very likely to threaten our industry's ability to operate in space at all, which clearly has commercial but also societal consequences for the people on Earth who rely on key satellite services. What's particularly concerning in this respect is the effect that increased debris in LEO could have on our ability to launch into MEO and GEO — and of course we know that smallsats and other launches in this lower orbit are increasing perhaps by a factor of five or even ten, plus LEO is already the most debris-filled region.
---

---
Recent Innovations
In recent years the industry has been innovating many tools for debris removal and improving SSA. As such, we now have a growing toolbox of strategies and technology to help us get on top of the situation. Most of these new tools center around effective SSA and avoiding causing more debris, as well as finding new ways to remove existing debris.
Our own Space Data Center (the operational arm of the Space Data Association), is providing standardized,validated operator data which is helping to enable collision avoidance maneuvers and provide accurate conjunction warnings.
SDA members today account for more than 270 GEO satellites, more than 50 percent of active satellites and more than 400 from other orbits. The data provided by these members includes up-to-date ephemerides that are key for SSA and for allowing space users to apply collision avoidance techniques.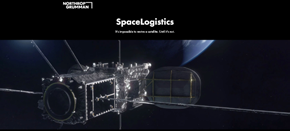 However, we are also now seeing Active Debris Removal (ADR) capabilities nearing development and a number of providers are preparing to offer ADR solutions. On-Orbit Servicing (OOS) is also now technically established, helping to extend missions and reduce orbit traffic.
Following are just a few examples of ADR solutions available. The list is not by any means exhaustive:
SpaceLogistics, a subsidiary of Northrop Grumman, has for example developed its Mission Extension Vehicle to provide in-orbit satellite servicing to GEO satellites, providing propulsion and altitude control. This can be very helpful in the case of low-on fuel or aging satellites.
Astroscale, a start-up based in Tokyo Japan, is developing a space debris removal service which aims to enable the removal of both active debris and end of life satellites. On 20th March 2021, it launched the End-of-Life Service Elsa-D mission, consisting of two LEO spacecraft: a 175kg "servicer" and a 17kg "client". Once in orbit, the servicer will use sensors to find and latch on to the client's magnetic docking plate. Astroscale plans to perform a number of tasks once in space, with the most complex involving the servicer 'grabbing' the client as it's tumbling.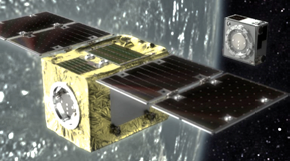 Artistic rendition of ELSA-d approaching a client satellite.
Image is courtesy of Astroscale.
According to the BBC, OneWeb, the broadband satellite constellation that was recently part-purchased by the British government, is already putting an Astroscale-compatible docking plate on all its new spacecraft, meaning they can be collected by a servicer vehicle in the case of any on-orbit failures.
There is also the RemoveDEBRIS satellite from the University of Surrey's Space Centre, which successfully used a harpooning technique to capture space debris in 2019. The satellite was launched in 2018 with a view to performing a number of debris- capturing experiments. As well as the harpoon experiment, the satellite successfully used its on-board net to capture a simulated piece of debris, proved its LiDAR vision navigation system's ability to track space junk and cubesats and deployed a large dragsail to effectively speed de-orbit into the Earth's atmosphere.

German-based company Vyoma is due to launch its initial services platform in the spring of this year. The company combines AI and an on-board global navigation satellite system with an on-orbit optical telescope to observe and track space objects. Interestingly, the company plans to offer its services via a web platform with a monthly subscription model that scales in relation to a user's number of satellites assigned to the subscription.
There are also some ground-based laser techniques being developed, as well. Lumi Space, for example, has developed a laser technology that can power and recharge satellite batteries from Earth, even if a satellite's solar panels aren't in direct sunlight. This could enable satellites that are low on battery power to be recharged so they can re-enter the atmosphere or to be sent further away from Earth so as to not cause debris in usable orbits.

There's also Lift Me Off, which is developing and testing machine learning algorithms to distinguish between satellites and space debris, while Fujitsu is combining ML and quantum-style processing to improve mission planning to remove debris.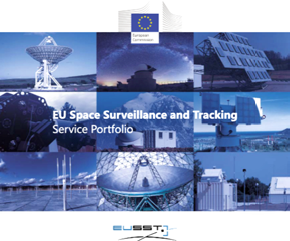 One of the biggest challenges toward developing truly effective SSA techniques is funding, as well as ensuring that the industry is taking a coordinated approach, so we are best using the funding we have available to us.
Challenges in Innovation
Clearly, with so many service providers all launching and introducing their own services for debris removal and SSA at the same time, there will be some doubling up of efforts. Funding to develop these services is already difficult to come by, so are we really making the most of this valuable funding if what many companies are innovating are different versions of one another? Many of the new solutions launching are innovated by start-ups, but of course funding, is even more of an issue in this field.

There are also several organizations that seem to be replicating the SDC and European Space Surveillance and Tracking (EUSST) type of services. One example is Share My Space in France and UK Space Agency's (UKSA) Space Surveillance and Tracking (SST) service. Instead of this fragmentation of resources, capital, and of course human talent, the whole industry would benefit from a more holistic, consolidated approach in our efforts.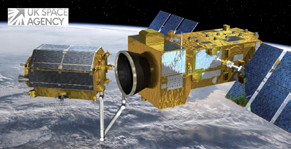 The Role of Governments in SSA
It has long been the aim of the SDA to move toward a more government-led approach to SSA and space debris. After all, the issue of unusable space goes beyond the commercial interests of satellite operators —– it's a problem that could affect all of the satellite services that Earth's population relies on, from meteorology to the military.
We would like to see the development of technology and services to tackle space debris and SSA coordinated by governments. Governments also have an important role to play in defining regulation, enforcing those rules, as well as delivering financial support for these initiatives.

The SDA has brought together operators in an effort to self-regulate the space environment and preserve its usability by sharing data, but with so much international innovation in new services, governments need to take on the responsibility of managing this.


We have begun to see some moves by governments to this end, such as the EUSST services and the decision to have the US Department of Commerce taking-over the lead civilian agency for providing basic SSA data and STM services to commercial space operators.

Another example is the Astroscale demonstration previously mentioned, which was overseen from a control center at the UK's Satellite Applications Catapult in Harwell, Oxfordshire — a site funded by the UK government which is aiming to make the United Kingdom a hub for businesses that can service and/or remove aging satellites and take on an important role in SSA.
We would like to see more governments funding projects such as this and funding committed to track and remove space debris. The alternative is to continue duplicating our efforts across the world, which is not only doubling the efforts and funding, but goes against the collaborative nature of the satellite industry, of which the SDA has been encouraging since the organization's inception.
www.space-data.org/sda



Author Pascal Wauthier is the SDA's Executive Director. He joined SES in 1990, where he leads SES Space Operations. This function is responsible for safely operating the SES GEO and MEO (O3b) satellites. This includes leading following Operational Teams: the Satellite Control Centers located in Gibraltar, Luxembourg, Manassas and Princeton as well as the Flight Dynamics Engineering, Software Engineering and Operations Architecture teams.
---